The Toronto Maple Leafs are set to face off against the Tampa Bay Lightning in Game 6 of their playoff series. The Maple Leafs have struggled over the past several postseasons despite having a talented forward corps. In fact, as all Toronto fans know, the team has not won a postseason series since 2004. Even worse, the team's lost its previous 11 elimination games. That includes last postseason's loss to this same Lightning team. 
---
Latest News & Highlight
---
Interestingly, in this series the home team has won just once in five games. Maple Leafs' head coach Sheldon Keefe tipped his hat to the Lighting. He noted that his team's last loss was more about their performance than his team's lack of performance. In short, it wasn't that the Maple Leafs folded under pressure, it was that Andrei Vasilevskiy played great hockey. 
Related: Ex-Maple Leafs Goalie Michael Hutchinson: Where's He Now?
In this edition of Maple Leafs' News & Rumors, I'll take a look at some potential lineup changes. As well, I'll share what I believe the Maple Leafs have to do to win tonight's Game 6.
Item One: Potential Lineup Change One – Timothy Liljegren
Given some of the play in the past games, questions have arisen about the team's lineup. One of those questions is whether Timothy Liljegren should replace Justin Holl. 
Holl has struggled throughout this five-game series. He has been on the ice for 14 goals the Lightning have scored in this series. That's the most by any Maple Leafs player in a single playoff series over the past decade. Obviously, not all of these goals are his fault, but the numbers are adding up.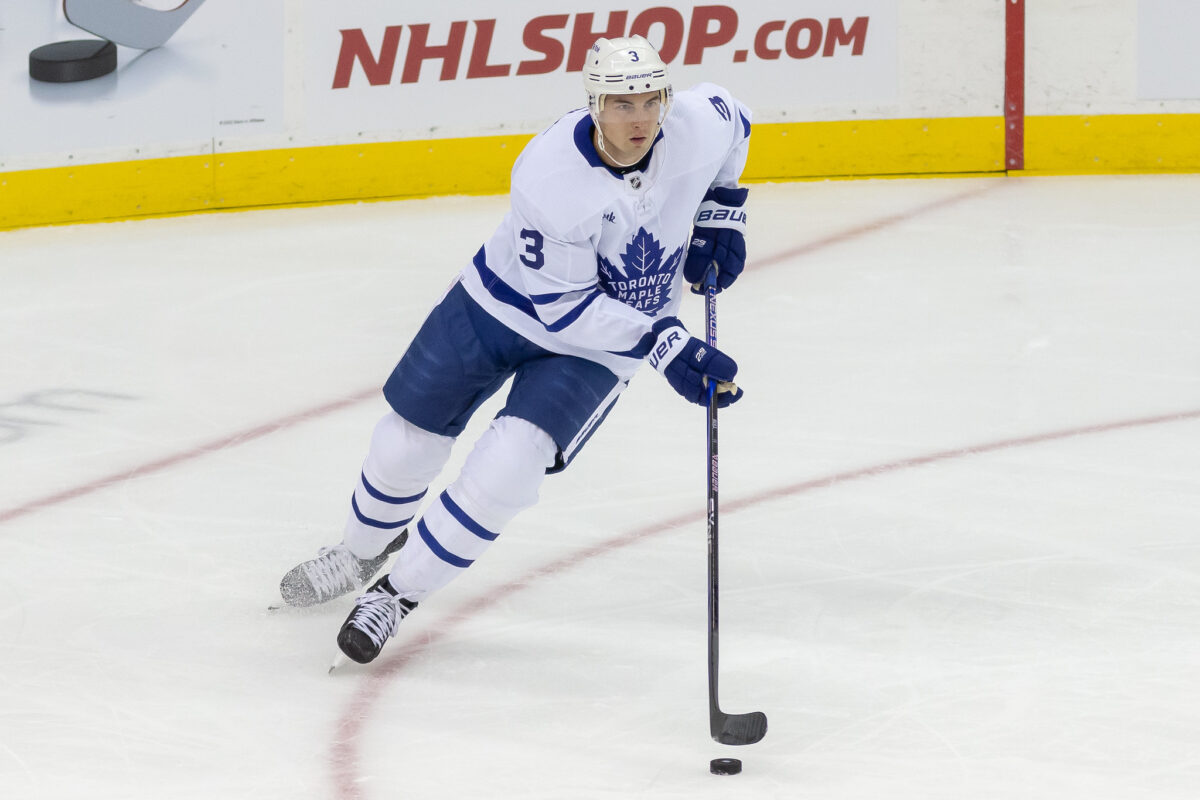 Many fans and hockey writers are calling for a change in the lineup, and Liljegren is sitting as a healthy scratch. He's seen as a strong replacement option and has had a solid regular season of growing into the job for his team. He moves the puck well, and could provide a much-needed energy boost to the team. There's a good chance he could jump into the lineup tonight.
Item Two: Potential Lineup Change Two – Michael Bunting
Michael Bunting sat out Game 5 in Toronto. There's also a good chance he could return to the Maple Leafs' lineup tonight. He hasn't played in the last four games, but his physicality and edge (if he keeps it under control) could be exactly what the team needs.
Related: Worst Toronto Maple Leafs Trades
Although the Maple Leafs are not suffering serious injuries, it would be difficult to play five games in a series like this without getting banged up. Indeed, the Lightning are a physical team. Bunting has a fresh body, is energetic, and he has something to prove. It makes sense he could draw into the lineup.
Item Three: Beating Vasilevskiy Is a Key for Tonight's Win
It isn't a surprise that the Maple Leafs had trouble beating Vasilevskiy in Toronto. In fact, the surprise is how mortal the Lightning's Russian goalie had looked prior to Thursday night. 
Solving Vasilevskiy will be one of the biggest challenges the Maple Leafs face in Game 6. They simply need to find a way to score against him tonight. He's considered one of the best goalies of his generation and he'll be a formidable opponent in this Game 6.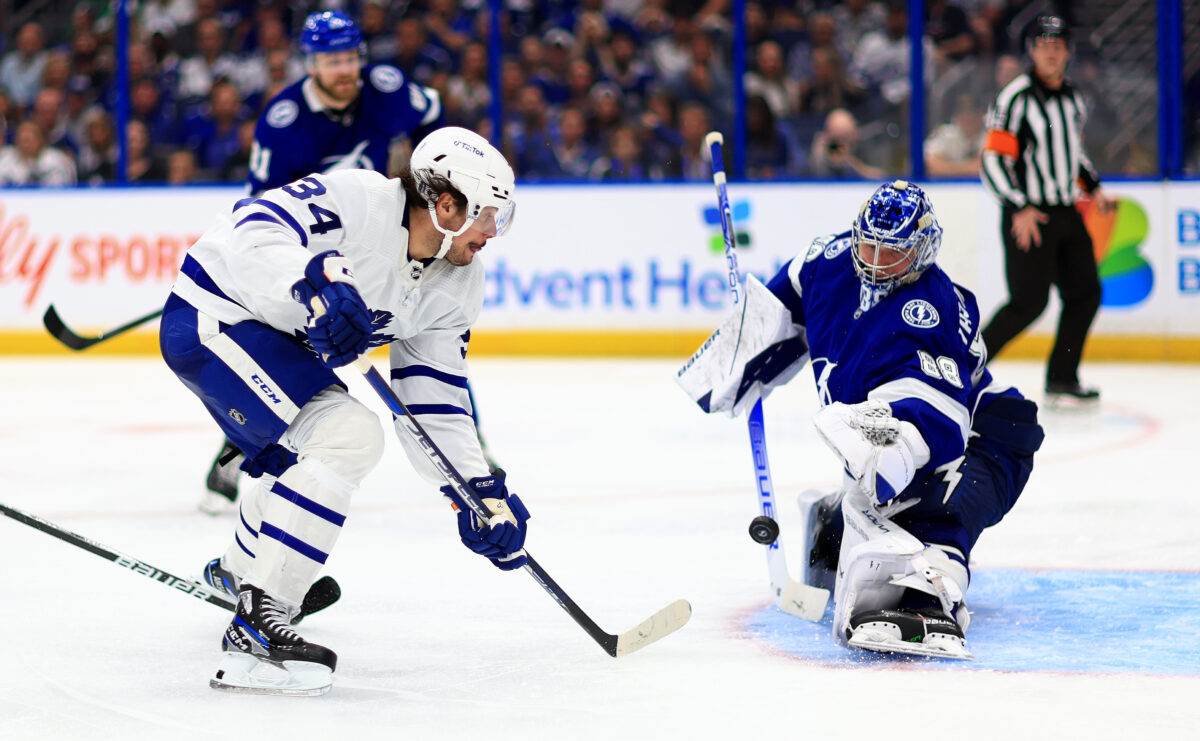 That said, the Maple Leafs have had past success getting players in front of him and limiting his vision. I'd look for Toronto to set up a lot of traffic in front of his net.
What's Next for the Maple Leafs?
I'm sure that the Maple Leafs are treating tonight's Game 6 as a must-win situation. They'll make the best player adjustments they see necessary and build a strategy they believe will help them come out on top.
It might be replacing Holl with Liljegren or bringing Bunting back into the lineup. Whatever, the team needs to find ways to bring fresh energy, determination, and physicality to the ice. 
Related: 4 "What Ifs" that Changed the Maple Leafs' 2022 Postseason
Considering Vasilevskiy, the team needs to be relentless in their efforts to score. I'm thinking that the first goal of the game will be important tonight. I don't know if the Maple Leafs can win, but I think they have the talent and the determination to do so.
---
---