In today's NHL rumors rundown, a few members of the Winnipeg Jets make comments about the season, their coach, and their future with the team. If Pierre-Luc Dubois is traded, would it be for Kirby Dach? Meanwhile, goaltender Marc-Andre Fleury shares how long he's going to keep playing in the NHL. Finally, is Zach Parise retiring?
Did Bowness Rip Jets Team Without Talking To Them First?
Blake Wheeler has called out Jets' head coach Rick Bowness regarding his post-game comments after the team was eliminated from the playoffs. "I thought Bones had an opportunity to address us as a team. He could've been honest with us, handled it behind closed doors… I didn't like how he handled himself after the game." Wheeler didn't like how the coach aired what he felt should be said only to the team and to the entire world. "I didn't agree with how he handled himself after that game," the former team captain said.
Wheeler wasn't the only one upset. As per Mike McIntyre, Adam Lowry said, "We wish Rick would have come to us and told us how he felt." Kyle Connor seemed to suggest the Jets didn't know how Bowness was feeling until his post-game presser. Connor noted that the players would have liked "a little more transparency".

The question now is, who goes? It appears someone has to and some fans believe Wheeler's comments are an example of him not taking responsibility and just more proof as to why he was stripped of the captaincy since he holds no accountability for the issues in Winnipeg. Others believe the Bowness was wrong to do what he did, especially considering the injuries the Jets were dealing with in that game.
Will Connor Hellebuyck Be Back?
Goaltender Connor Hellebuyck also spoke with the media and it sounds like he's thinking about moving on from the team if they don't put a legit contender together this offseason. He noted, "My main goal is to win a Stanley Cup and I'm starting to run out of time and I can feel it."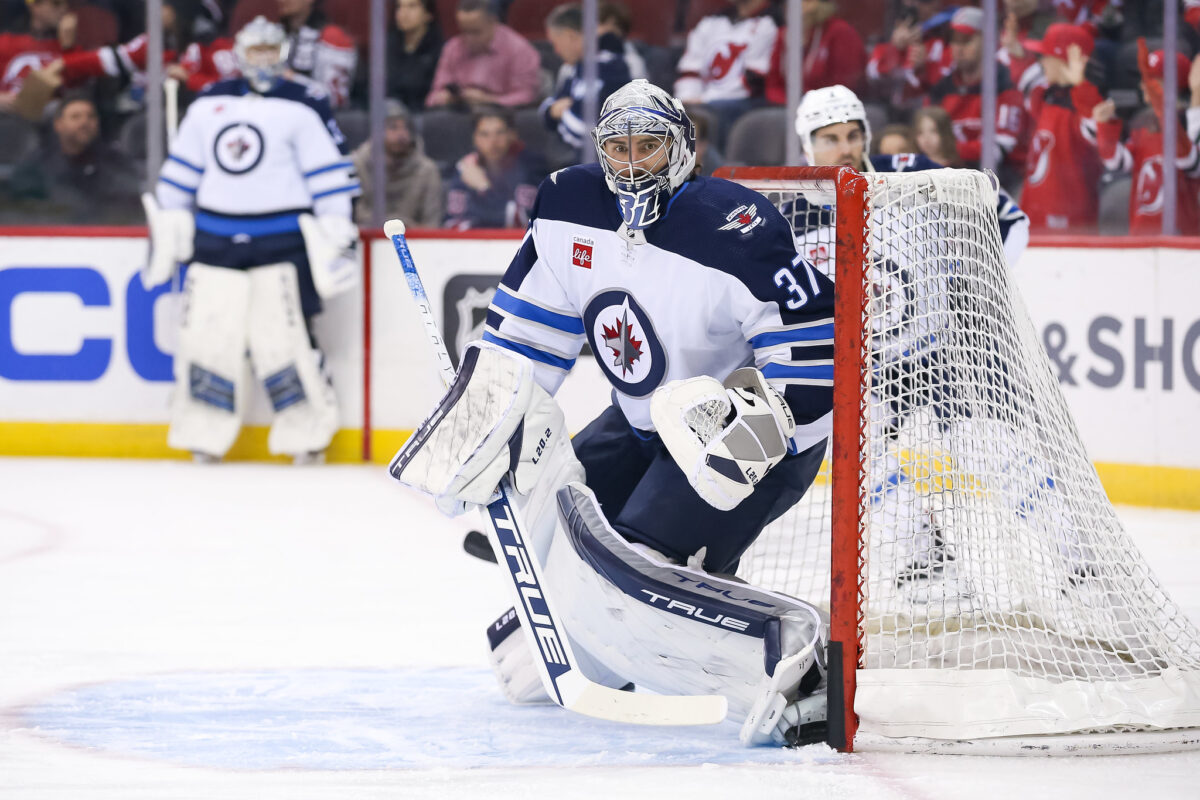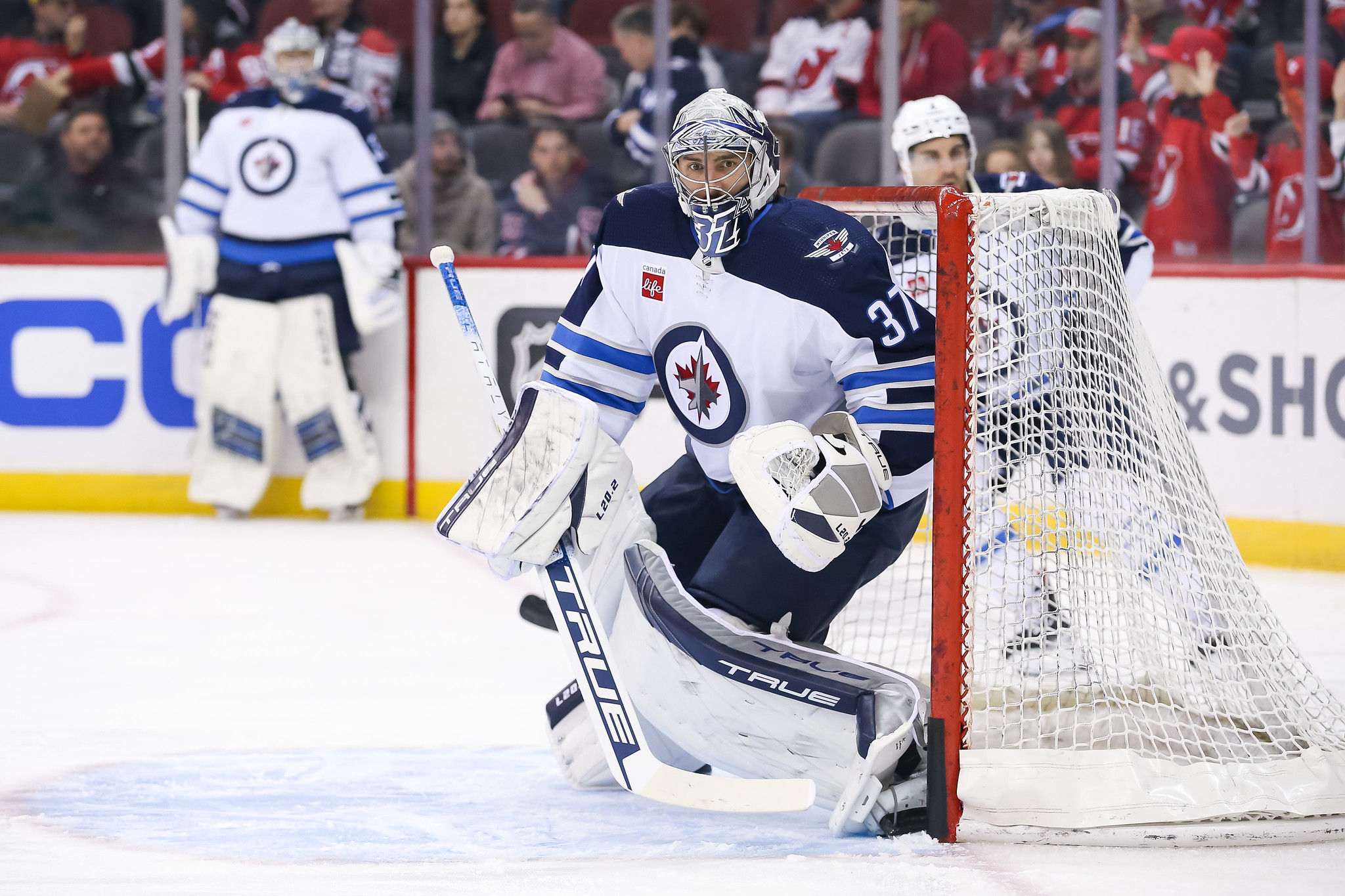 He noted that he's got one season left on his current deal before he becomes a UFA and that he enjoyed himself more in five playoff games than he did the rest of the entire season. He noted that he's not interested in a rebuild. If the Jets are tearing things down, it's clear he and the organization are going to have a conversation about a trade.
Will Dubois Wind Up With the Canadiens?
Most insiders believe Pierre-Luc Dubois will try to make his way to Montreal, but Jeff Marek said he's led to believe there are other clubs also interested in Dubois. Elliotte Friedman mentioned Kirby Dach being the return for Dubois if a trade was to materialize between the two teams but also believes if it were that simple it would've been done by now.
Related: Wild's Lack of Desperation Led to 1st Round Series Loss to Stars
Marc Dumont of Montreal Hockey Now believes the Canadiens are going to try and land Dubois without giving up Dach and says, the Jets will have little leverage given that Dubois is a restricted free agent this summer and a year away from UFA status.
Dumba Done With Wild, Fleury to Play One More Season
As per Michael Russo of The Athletic, it is believed defenseman Mat Dumba has played his final game with the Minnesota Wild. He writes:
Dumba loves playing for the Wild with all his heart, but the team is not expected to have the money to re-sign the blueliner after his 10th NHL season. And Friday night, he wasn't even able to finish what might have been his final Wild game with his teammates due to an upper-body injury that caused him to miss the entire third period.

source – 'Wild's best players no-show in latest miserable first-round performance' – Michael Russo – The Athletic – 04/29/2023
---
Latest News & Highlight
---
With one year remaining on his current contract, Marc-Andre Fleury thinks that season might be his last in the NHL. He noted, "I've still got one more year and it might be it," Fleury said. "It is too bad. We have a good bunch of guys, great chemistry and a good team. We had good depth. I really believed we were going to go deeper here in the playoffs. It's a little bit stunning."
Is Zach Parise Retiring?
Greg Wyshynski of ESPN tweeted, "Tough scene in the New York Islanders locker room with Zach Parise sitting in his stall, head in hands, and remaining there as his teammates and media vacated the room. He's 38, pending UFA. Might have been the last ride." Stefen Roser wrote, "And then you feel for Zach Parise, who stayed sitting at his locker. No one asked him anything. Everyone understood."
The sentiment seems to be that people know that was the last run Parise had in him and will likely retire at the end of the season.