Alexis Lafreniere has had mixed results in his first three seasons with the New York Rangers. He has improved statistically each season and has not missed time with injuries. However, former head coaches David Quinn and Gerard Gallant did not prioritize the development of their young when they were coaching the team, and Lafreniere struggled.
---
---
If Lafreniere is to become (and remain) a top-six forward for the club, general manager (GM) Chris Drury needs to hire a coach, who will emphasize proper development for their prospects. Drury will likely sign the left-winger to a two-year bridge deal, but Lafreniere's name continues to come up in trade rumors due to his inconsistent play. Here's a look at what teams could be a better fit for him.
Ottawa Senators
If the Ottawa Senators trade Alex DeBrincat this offseason, they have an opening at left wing on their second line. If they think he can develop into a dependable player in their top six, they could then sign him to a multi-year bridge deal before signing him long-term.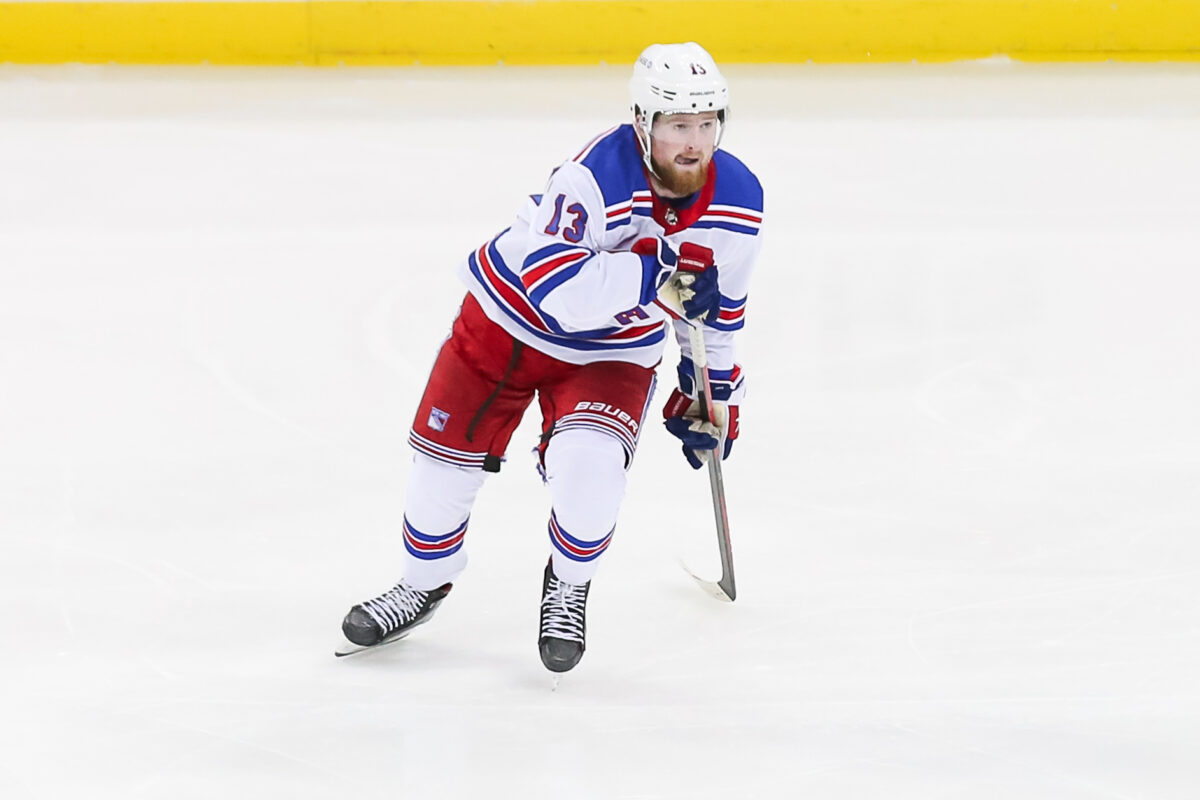 Lafreniere would be on a line with Josh Norris, giving him an opportunity to become a consistent offensive threat for the Senators. He would also likely see increased ice time, which has been a struggle for him in New York. However, if DeBrincat is re-signed, Ottawa will not have room for Lafreniere in their top two lines.
The Senators do not have any draft picks in the first three rounds of the 2023 Draft. A deal would consist of Ottawa trading their 2024 and 2025 second-round picks for Lafreniere and the Rangers' 2023 third-round pick. New York would accumulate more draft capital with this deal over the next two drafts.
Arizona Coyotes
The Arizona Coyotes are overhauling their roster and have added draft picks for the next few years. They have a player to build around in Clayton Keller but need more players with the potential to become stars. Given their lack of depth, Lafreniere would have an opportunity to play in their top six.
Restricted free agent Mattias Maccelli plays on the second line, and assuming Arizona keeps him, Lafreniere would be competing with him for the left-wing spot on that line. A trade proposal would involve the Coyotes trading their second-round picks in the 2023 and 2024 Drafts for Lafreniere and the Rangers' third-round pick in this year's draft.
Montreal Canadiens
The Montreal Canadiens are also in the midst of a rebuild. President Jeff Gorton served as the Rangers' GM from July 2015 to Nov. 2021 and was a part of the group that selected Lafreniere in the 2020 NHL Draft. The Canadiens have young forwards Nick Suzuki, Kirby Dach, Juraj Slafkovsky, and Cole Caufield, whom they are building around.
---
Latest News & Highlights
---
Adding Lafreniere would give the Canadiens another young forward to include on its rebuilding roster. His ties to the area would generate plenty of excitement for the fanbase, and while there's a chance he doesn't start the season one of their top two lines, I think he would have a better opportunity to become a good player.
Related: 4 Rangers Who Won't Be Back in 2023-24 – Post-Playoff Update
Lafreniere will not see regular playing time in the top six as long as Chris Kreider and Artemi Panarin occupy the left-wing positions on the Rangers' top two lines. However, Canadiens forward Jonathan Drouin is an unrestricted free agent who may sign elsewhere this summer. His departure would open a spot for Lafreniere to play on the left wing, and if they accept a trade offer for Josh Anderson, that would free up enough cap space for the club to sign Lafreniere long-term if they wanted.
For Canadiens GM Kent Hughes to strike a deal with Drury, the Rangers might ask about the availability of Montreal's late first-round pick in the 2023 Draft – we still don't know where that first-round pick from the Florida Panthers will land (29th-32nd overall selection).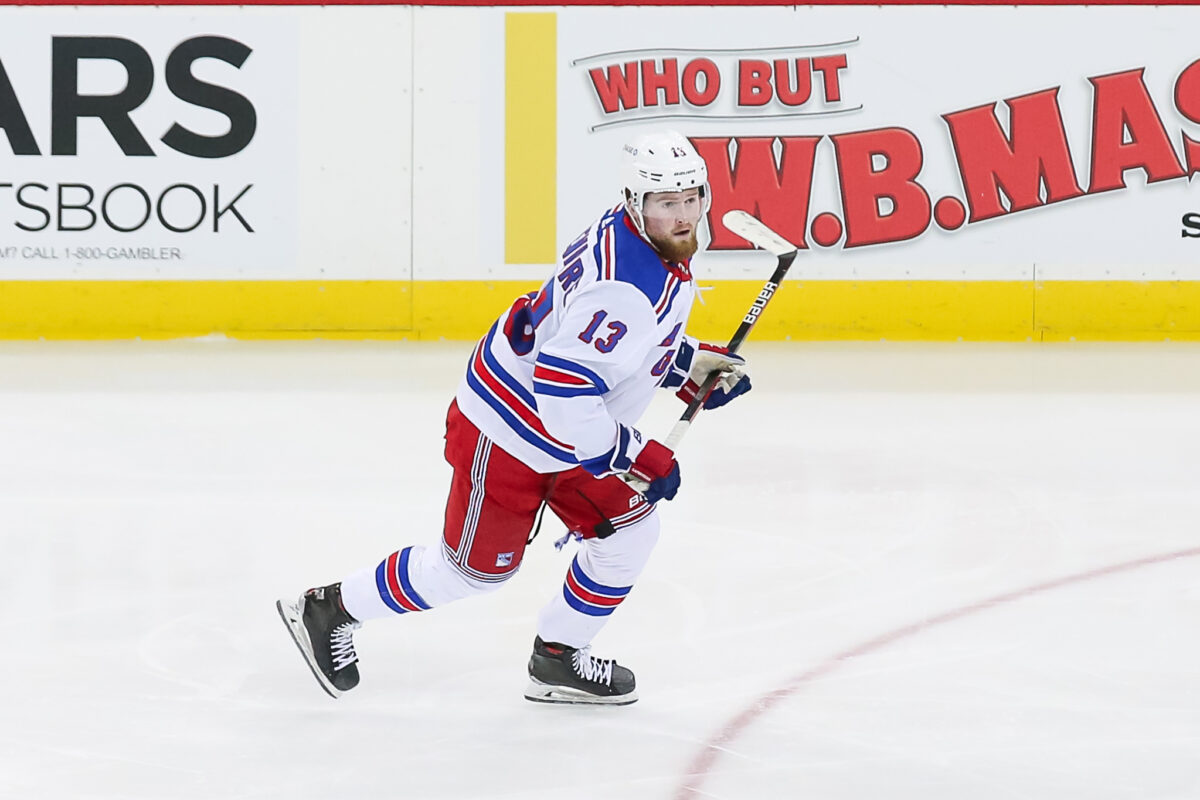 If the Canadiens don't want to include that pick, they would likely have to include their 2023 second-round pick instead, as well as their 2024 second-round pick from the Colorado Avalanche for Lafreniere and a 2023 third-round pick. New York has four draft picks (one first-round, one third-round, and two sixth-round selections) in the draft and could benefit from adding another in the first two rounds.
If Kreider begins to show signs of a decline next year, Drury should consider moving the veteran to create cap space and give Lafreniere a bigger role with the club. Kreider's no-movement clause becomes a modified no-trade clause on July 1, 2024, which includes a 15-team no-trade list, and moving Kreider would be more convenient than buying out Panarin's massive contract.
If they keep him, the Rangers need to prioritize Lafreniere in 2023-24 to find out if the 21-year-old has a future with the club. If their new coach prefers veterans and reduces his ice time, again, Lafreniere should be moved. New York will always be a premier destination for big-name forwards, which can hinder the production of young players.