The New York Rangers' lack of NHL Draft lottery luck was wholly predictable, wasn't it? Not only did the Blueshirts fail to move up from the eighth position into the top three spots, but they fell to ninth overall in last month's drawing—par for the course for a franchise that has drafted in the top five once since selecting Brad Park with the second overall pick in 1966.
And the knee-jerk reaction of those demanding the Blueshirts "remedy" the situation by moving up to one of the top spots using their bevy of picks and prospects could result in double disappointment: Only once in the salary cap era of drafts, which began in 2005, has a team traded out of the top five. That was in 2008, when the Islanders moved down from fifth to ninth—coincidentally—and still drafted the best player from amongst the group that went in those five spots, selecting center Josh Bailey. Luke Schenn went fifth to the Toronto Maple Leafs, Nikita Filatov sixth to the Columbus Blue Jackets, Colin Wilson seventh to the Nashville Predators and Mikkel Boedker eighth to the then-Phoenix Coyotes.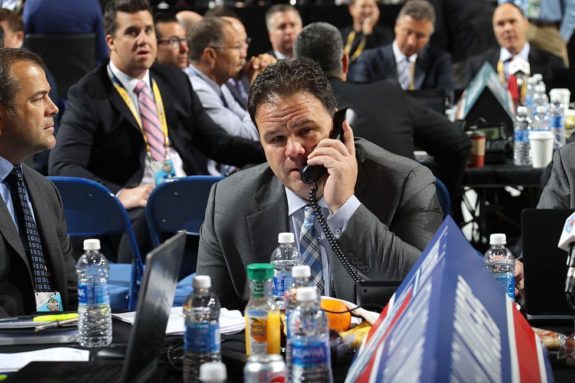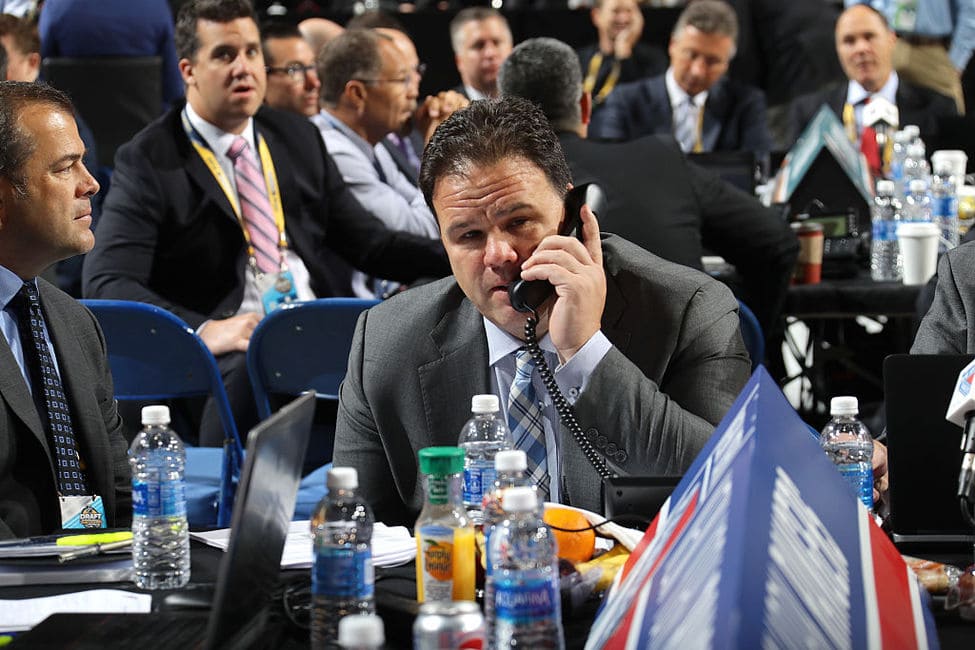 That example is, of course, instructive. It, along with the results of numerous NHL drafts in the cap era, proves that the Rangers have a good chance to find not only a very good player but a great one if they stay put and draft ninth overall in Dallas on June 22.
Long List of Talent Taken at or After No. 9
Plenty of good-to-very-good players have been taken ninth in the past 11 years: San Jose Sharks center Logan Couture (2007) and Calgary Flames defenseman Dougie Hamilton (2011) along with the Winnipeg Jets' tandem of Nikolaj Ehlers (2014) and Jacob Trouba (2012), Bailey, San Jose's Timo Meier (2015), the Vancouver Canucks' Bo Horvat (2013), Mikhail Sergachev of the Tampa Bay Lightning (2016) and the Minnesota Wild's Mikael Granlund (2010).
Related: Rangers' Rebuild Requires Synergy
When it comes to franchise players, though, can the Rangers get one at nine? The answer is overwhelmingly yes. One could build an awfully good team with players selected after the ninth pick since 2005: Erik Karlsson (15th overall), David Pastrnak (25th), Vladimir Tarasenko (16th), Anze Kopitar (11th), Filip Forsberg (11th), Claude Giroux (22nd) and Max Pacioretty (22nd). Add in Ryan McDonagh (12th), T.J. Oshie (24th), Tuukka Rask (21st), Kevin Shattenkirk (14th), Jordan Eberle (22nd), Kyle Palmieri (26th), Semyon Varlamov (23rd), Brock Nelson (30th), Rickard Rakell (30th), Tomas Hertl (17th) and Olli Maatta (22nd) to supplement that powerhouse lineup.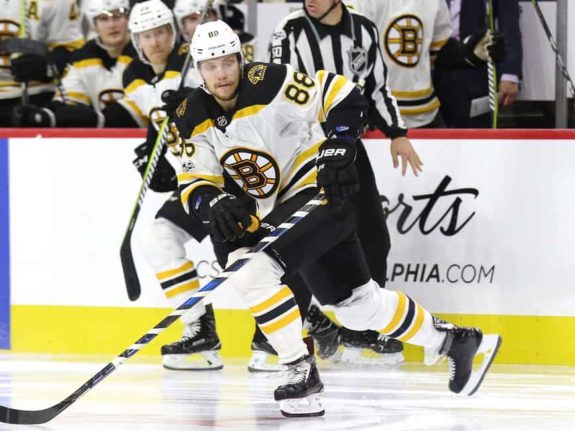 So unless the Rangers are head-over-heels in love with a realistically available prospect, history shows that a desperate move up might not be necessary.
"We were hoping to win the lottery, that would have been great, but we always planned on drafting around eighth," general manager Jeff Gorton told The New York Post. "We're pretty confident we are going to get a good player at nine … if we're still there."
Defenseman Rasmus Dahlin, the consensus No. 1 overall pick, isn't coming to New York. Having had only a six percent chance to win the lottery and select him, fans should hardly feel crushed.
So the chances are good that Gorton will try to do what he was expecting to all along: Find a franchise cornerstone, or at least a very good player, at nine and add to the extensive list of excellent NHL players that weren't taken with the first few picks of the draft.
"If we (stay where we are), we're going to take the guy we feel will eventually be the best player, not necessarily the player who might be the most ready to contribute next year," Gorton told the Post. "And it won't be a position-specific pick.
"We're looking for assets, looking for the best players. I'm not a believer in picking by position. I don't remember ever picking by position."
Rangers Can't Afford to Miss With Top Pick
To be sure, there's less margin for error at nine than there is picking in the top five, which in the NHL tends to give the selecting team a very good chance of coming away with a top player. The extensive talent taken at or after No. 9, however, proves that the hope of finding a future star in those spots is considerably better than a crapshoot.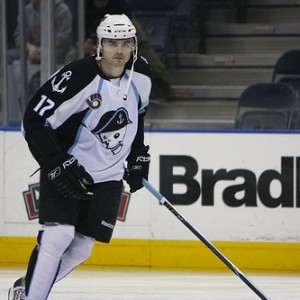 It will all come down to the inexact science of player evaluation, and Gorton and the front office will have to avoid a repeat of the Hugh Jessiman disaster of 2003. For those who don't remember or more likely, have blocked it from their memory, the Dartmouth forward taken 12th by the Rangers that year played in a grand total of two NHL games, for the Florida Panthers.
Following that pick, teams went on to select Dustin Brown, Brent Seabrook, Zach Parise, Ryan Getzlaf, Brent Burns, Ryan Kesler, Mike Richards and Corey Perry in what proved to be a loaded draft.
Oh, the other time the Rangers drafted in the top five since taking Hall-of-Famer Park? That would be 1999, when the Blueshirts took winger Pavel Brendl with the fourth pick.
Those mistakes set the organization back years, and the Rangers can't afford a similar misfire with their top pick in Dallas, even with their 10 total picks in this draft. Gorton sounds determined to avoid that fate as he continued to betray an antsiness to improve his club's first-round position in order to do so.
"We'll see if some other teams have any interest in letting us move up," Gorton told NHL.com.
Gorton Can Draw Inspiration From Past No. 9 Selection
Doing that will almost certainly cost the Rangers at least one or both of their other first-rounders, which stand to be Nos. 28 and 29 as of now, but it's again worth remembering that those aren't necessarily throwaway selections simply because they are low in the round. Rakell and Nelson were taken in that range.
Related – Rangers' Next Coach: 5 Best Candidates
With so many selections in the draft, Gorton needn't panic as he continues the club's rebuild. He has the option to make most or all of the picks in an attempt to give the Rangers a critical mass of talent that can be promoted to the NHL or dealt in the future, or make a big splash by moving up if the opportunity is there.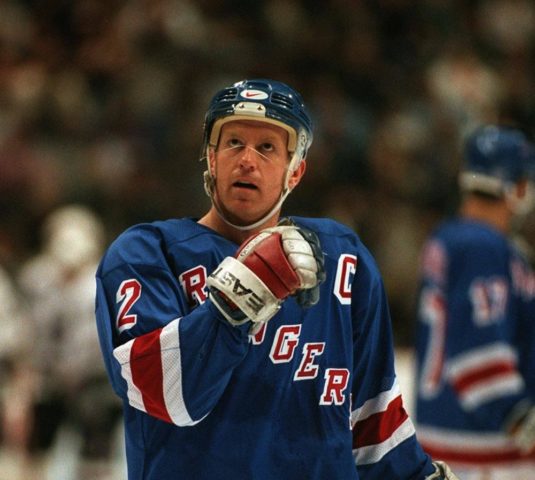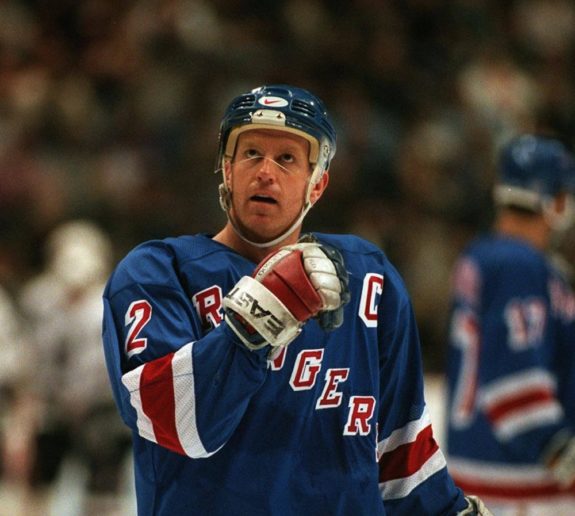 And if such a chance doesn't present itself and Gorton ends up choosing ninth? He can draw some confidence from a past No. 9 Rangers' pick: a defenseman out of Boston College in 1986 named Brian Leetch.