The wait is finally over, Rangers' fans! The New York Rangers selected Alexis Lafreniere first overall, landing the best player in the 2020 NHL draft. 
After an improbable lottery win landed the Rangers the first selection, fans and staff alike have been awaiting the day where the French-Canadian would virtually put on a Blueshirts' jersey.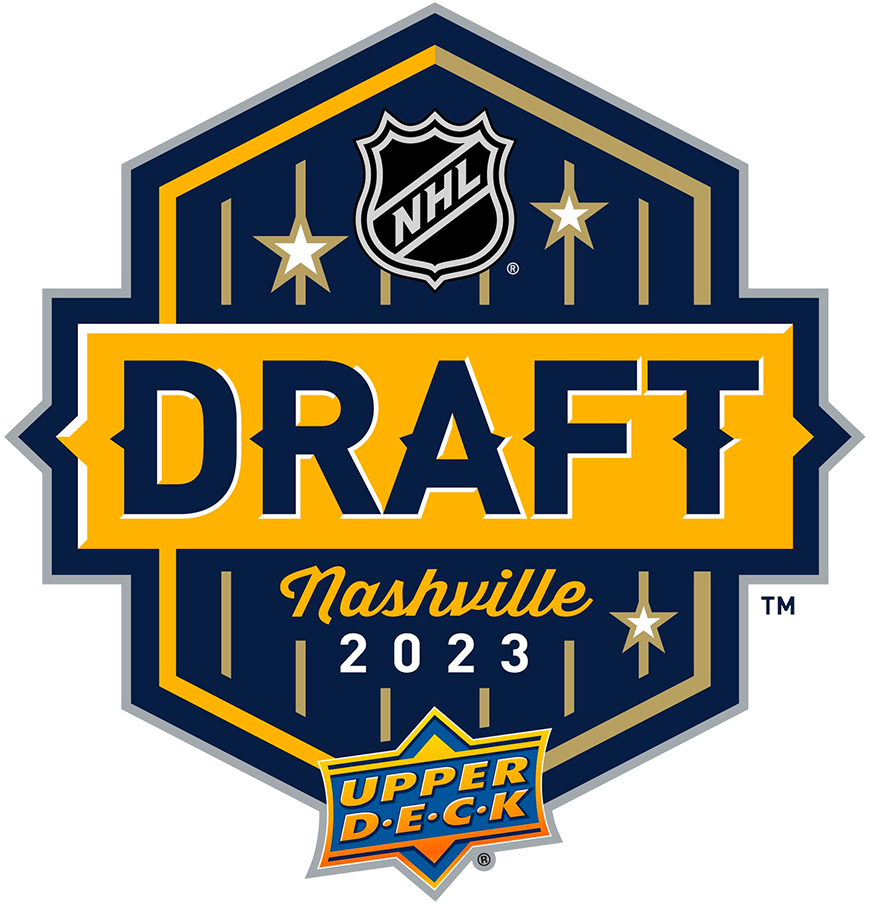 On Tuesday, that day arrived. The Rangers selected Lafreniere first overall, adding the young superstar to a roster with the likes of Artemi Panarin, Mika Zibanejad, and last year's second selection Kaapo Kakko.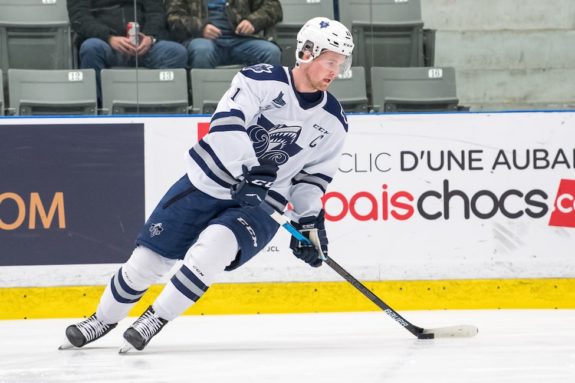 Lafreniere registered 35 goals and 77 assists for 112 points with Rimouski Oceanic of the QMJHL. Those lofty point totals started to give Lafreniere household recognition, but his MVP performance at the World Junior Championships put his draft status over the top. 
Despite being banged up in pool play, the winger scored 10 points (four goals, six assists) in five games en route to a gold medal. At 6-foot-1 and just over 190 pounds, Lafreniere has an NHL-ready body that will surely impact the Rangers top-nine.
TSN's Craig Button has watched Lafreniere very closely from the moment he entered the CHL with Rimouski and had this to say about the first selection.
He has excelled from his first game in junior and there is nothing to indicate that he won't be a contributor in the NHL from the outset. I believe he's more than capable of being a 60-plus-point player as a rookie.
A 60-point player would be impactful for a Rangers' team that finished fifth in the NHL in goals during the 2019-20 campaign. Button's confidence and numerous other scouts' allowed for little doubt that New York would select Lafreniere. Now that Gorton has announced his name with the first pick, the Rangers become a terrifying group on the puck's offensive side.
Rangers Move Up for Schneider
In a rather surprising move, the Rangers traded their 22nd and 72nd picks to Calgary to move up to 19 and select RHD Braden Schneider. It was an intriguing selection considering the glut of centers available. Still, with the Devils subsequently taking a defenseman at 20, this move may have been made to block their rival from taking a prospect the Blueshirts wanted.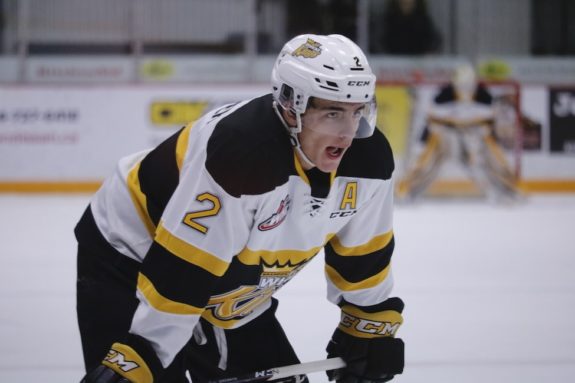 Schneider is a big body at 6-foot-2 and 209 pounds, utilizing his size to make his presence felt on the back-end. He is extremely physical, finishing all his checks and breaking up plays in the process. On a defense that features undersized defensemen in Adam Fox, Tony DeAngelo, and Ryan Lindgren, Schneider will add needed size.
Despite his impressive size and defensive ability, the Brandon Wheat Kings' product has some offensive upside to his game as well. In 60 games during the 2019-20 season, Schneider scored seven goals and added 35 assists for 42 points.
What Are the Implications?
The Rangers vastly improved their forward group by adding Lafreniere, landing the biggest fish in this year's draft class. Yet their persistence to move up to 19 and draft Schneider gives them a plethora of defensive prospects, all of whom are close to making the jump to the NHL.
Ryan Strome's position as the Rangers No. 2 center looks to be solidified as the team did not acquire a center in the first round, but DeAngelo's spot and other defensive prospects are now up in the air. (from 'Rangers still have huge Ryan Strome decision looming,' New York Post, 10/04/2020)
The Rangers made two very solid picks in the first round, but one thing is certain; GM Jeff Gorton is not done yet.
---
---