The voices calling for an immediate return to playoff contention for the New York Rangers have become deafening at times these days.
It only seems like every major media outlet and online Rangers fan forum has at least explored the possibility of such an approach for the organization's rebuild. Turn it over quickly by adding some star veterans, the thinking goes, and they'll lead the kids back into the postseason sooner rather than later.
These speculative stories cite cases such as the Edmonton Oilers and the Buffalo Sabres—clubs that have been "building" forever, consistently picking at or near the top of the draft, yet unable to escape NHL purgatory and return to making perennial playoff appearances. That the idea of building a powerhouse patiently and gradually with young players, enduring some pain along the way, is at least in some cases pure myth.
And while that point is accurate, all of the noise begs the question: do the Rangers really have a realistic choice?
It's difficult to envision how the Blueshirts will be ready to start consistently contending next season or even the one after that, given their needs. Those aren't much—only an elite goal scorer, a No. 1 center, a steady and competent defense, forward depth and some badly needed grit up front, just for starters.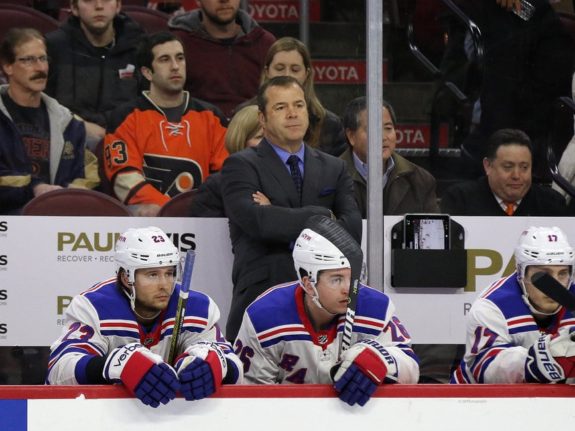 This club's holdovers, both young and older, are question marks after an ugly 2017-18 season, with hardly an untouchable on the roster. The bevy of prospects and draft picks is exciting, but those are unproven commodities that even in the best-case scenario might not pay dividends for years.
So trade some of them for superlative Ottawa defenseman Erik Karlsson, the voices say. Rangers fans want to sign John Tavares, and not just because he's the star center they crave (anything to tweak Islanders fans). Those two will revitalize the roster and put the team back on track sooner rather than later, goes the theory.
Karlsson or Tavares in Blueshirts a Long Shot
Everything about that scenario, however, has longshot written all over it. Not only the possibility of adding one or both players—but that even if Karlsson AND Tavares landed with the Rangers, the club would start to resemble Pittsburgh in posing a consistent threat to emerge from the Eastern Conference playoffs and play for the Stanley Cup every spring.
The roster just isn't nearly good enough. There's too much work to do for any one (or two) player(s) to lift it back to the heights of 2014 and 2015 yet. Not even if those players' names were Crosby and McDavid (OK, maybe in that case, yes).
"We're looking for someone who can develop players and develop a team," Madison Square Garden executive chairman Jim Dolan said last week in discussing who will replace Alain Vigneault as coach. "We want someone who is going to be able to work with young players — all of our players, really — so that they and we improve from one stage of the season to the next and we're better at the end of the year than at the beginning.
"The guy we hire has to be a developmental coach, I can't stress that enough," Dolan said during the same interview.
That doesn't sound like an ownership that expects to make the playoffs next season.
The price for Karlsson would be immense, costing the Rangers a large chunk of the future assets they've acquired. And that might be OK if Karlsson was signed for several more seasons (he's not, with a contract expiring after 2018-19) and young and without significant injury history (he'll be 29 when his deal ends, and has suffered numerous injuries to his legs and feet in recent seasons).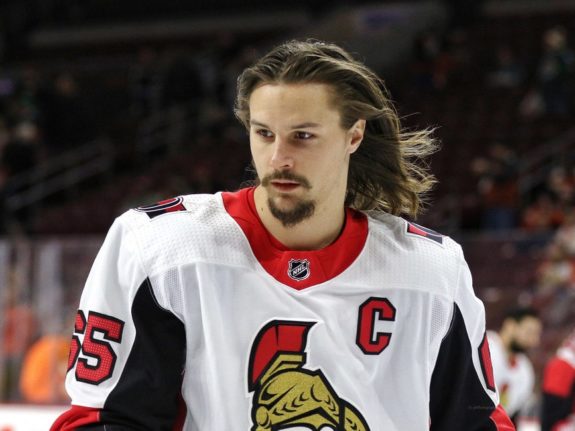 Even if the Rangers were to pull the trigger on such a trade, would Karlsson want to stay past next season? At this point in his career, with the clock ticking on his prime, would he want to commit long-term to a club that may need two to three seasons at the very least to contend for a championship?
A more likely trade suitor would seem to be a team that's a current contender or right on the verge of becoming one, and is willing to give up the future assets—and commit to a long contract that would tie it to Karlsson during his years of decline – for a difference-making veteran defenseman that could put a good roster over the top.
Likewise for Tavares, who over the past season has proven to be a thoughtful, introspective athlete that won't be pressured into a decision on his future. At age 27, in his superstar prime and about to hit the free-agent market, does he want to join his current team's archrivals who probably don't have the adequate depth around him to become a Cup contender until his best days are beginning to wane? Given that, would the Rangers still be able to count on him as a top center when they are in fact ready to contend again?
Gradual Approach the Likely Focus for Management
These moves are of course possible, and the Rangers can certainly place a bid for Tavares that will be competitive with any other club. Adding him would be a coup. But as exciting as such additions might be in theory, there's a whiff of irresponsibility, especially in the case of a Karlsson deal. With the defense a mess, the roster in need of remaking and a grittier new identity sought, it's difficult to envision that the right route is to add those two players at great cost and expect them to work miracles.
The voices also mention the Rangers' finally favorable salary cap situation, with the club expected to be at least $25 million below the threshold next season. But did general manager Jeff Gorton put in the effort to clean up the cap problem over the last two seasons to simply blow it up again for two players? Tavares will cost between $10-12 million per season; Karlsson should at least approach double digits. How will Gorton re-sign ascending young players and add help over the next few seasons if he's once again forced to count every dollar, as he did while the Rangers were actually contending?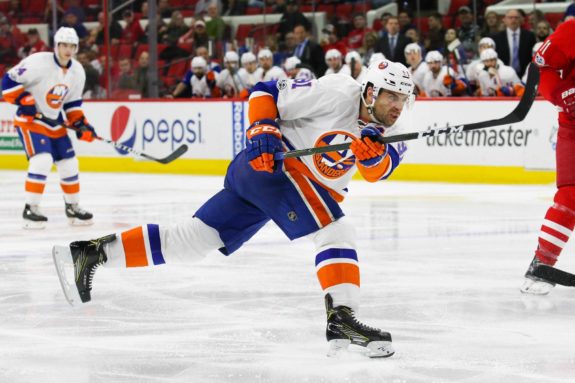 It seems more plausible that management would hoard that space for future seasons, when it's clear that the club is turning the corner and one or two key additions will allow it to reach the next level of its rebuild. Not to mention the impending near certainty of an excruciating buyout of Marc Staal's contract, which has three seasons left to run at $5.7 million per.
Last Rangers Core was Built Gradually With Youth
So while there's validity to the argument that starting over with youth is no guarantee, it's difficult to see what other route the Rangers can take to travel back to the perennial contention that wasn't that long ago. Speaking of that, it's worth remembering that those teams were constructed largely with strong drafting, shrewd trades for and signings of younger players and eventually, key veteran additions. That sustainable, cost-effective model for the salary cap era allowed the Blueshirts to reach the playoffs in 11 of 12 seasons and make it to three Conference Finals and one Stanley Cup Final before missing the tournament in 2017-18.
The Rangers helped pioneer that approach for a new era of NHL economics, and they weren't working with nearly the same amount of high-ceiling future assets they have now. So impatient fans and media might have to settle for a useful veteran stopgap signing or two this offseason, perhaps Ilya Kovalchuk, and the trading of some assets with the emphasis still on the future.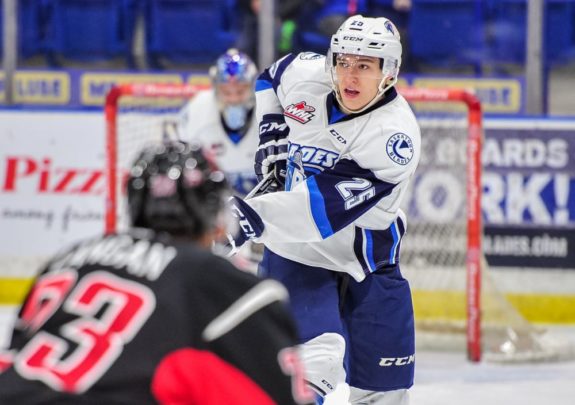 In the meantime, there's nothing wrong with getting excited about Libor Hajek, Ryan Lindgren, Brett Howden, Filip Chytil, Lias Andersson and a bunch of draft picks as the Rangers commit to the process of building a team that makes the playoffs every season and contends for championships.
After all, they've done it before.