Every NHL award season, people talk more about the players who didn't get nominated than those who were. This year, there should be a lot of talk about one Calder Trophy snub, the Winnipeg Jets' Kyle Connor.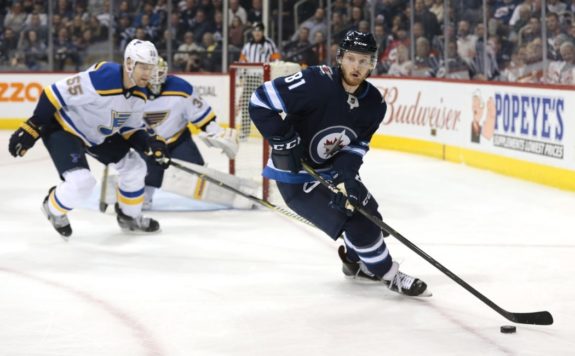 Let's start by saying that Mathew Barzal, Clayton Keller, and Brock Boeser had incredible seasons with their respective teams. It's also a near-guarantee that Barzal will be winning, regardless of who the finalists are.
However, the fact that Connor was not named a finalist for the Calder is strange, considering how incredible his first official season was.
A Spectacular Rookie Season
While you can argue about who should or shouldn't be finalists, you cannot argue that Connor had anything but a spectacular season.
Connor was given his first chance with the Jets during the 2016-17 season. It didn't go well for him. He bounced around the lineup, potting five points in 20 games before being sent back down to the Manitoba Moose, the Jets' AHL affiliate.
The Jets' first-round pick in 2015 started his rookie season in the minors but earned a quick call-up after Mathieu Perreault went down with an injury.
Thirty-one goals later, Connor finished the season on the Jets' top line and helped lead his team to a franchise-best record and now a first-round win over the Minnesota Wild.
Those 31 goals rank first in the NHL for rookies, while his 57 points put him fourth, ahead of Calder finalist Boeser.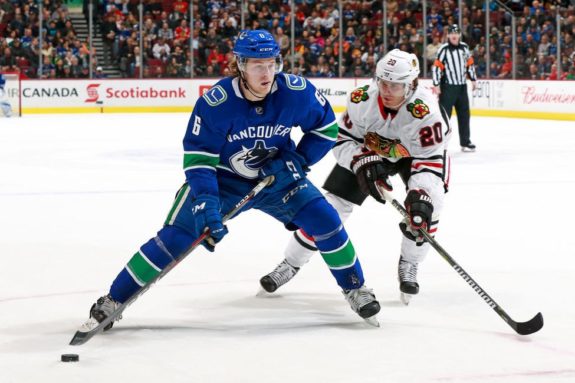 A Serious Case
Only one rookie this year really pushed his name right to the top, while rookies not named Barzal fought for the right to be nominated.
And while the others certainly deserve the nomination, it's unfortunate that Connor didn't get any love, now or throughout the season.
Barzal, Keller, and Boeser all played on the first or second line throughout their year, but all three of those teams missed the playoffs. Connor played on the top line on an elite team that not only made the postseason but finished second in the league.
Connor rose above other excellent players such as Patrik Laine, Nikolaj Ehlers, Bryan Little, and Mathieu Perreault to cement himself into the line with Mark Scheifele and Blake Wheeler. He thrived there, putting up 22 points in his final 25 games.
Connor's Stats
Connor's signature during the 2017-18 season was his ability to come through in the clutch. His seven game-winning goals led all rookies and leave him tied for 11th in the league with names like Evgeni Malkin, Connor McDavid, and Alex Ovechkin. And in those final 25 games, he's tied for first with five.
Connor's clutch play helped the Jets finish 19-5-1 and head into the postseason on a nine-game home winning streak (which they have since extended to 12 games).
Unlike a number of top scorers, Connor did a lot of his best work at even strength, scoring 24 of his 31 without any advantage. That ties him with fellow Jet Laine, who scored 44 goals in total.
Where is the Love for Connor?
Sadly, Connor plays in Winnipeg, where national media attention is rarely received. He's also been overshadowed by big names like Wheeler and Laine, and big humans like Dustin Byfuglien. Along with a record-setting year for goaltender Connor Hellebuyck, the rookie didn't have much of a chance.
And that might be OK. Jared Clinton of The Hockey News reminded Jets fans that "there are bigger fish to fry with the way the Jets are playing as they head towards the post-season."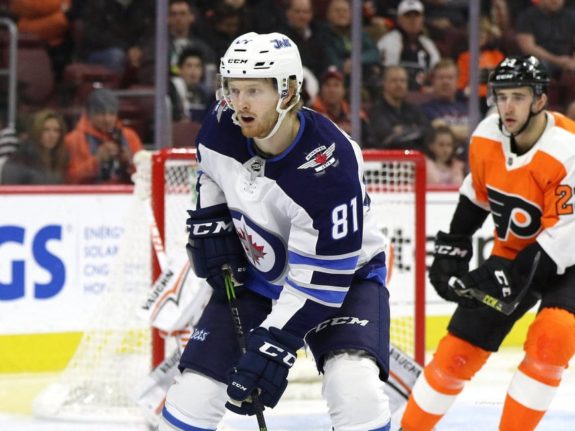 Still, being the 12th rookie since the 2005-06 season to score 30 goals should have given him a significant amount of attention. Instead, Connor will focus on the very thing that he already has been all season: a Stanley Cup victory.
The three rookies nominated for the Calder Trophy had great rookie seasons, but the NHL overlooked the incredible season that Connor had. He can make it up, though, by helping his team to a Stanley Cup.