As the long-time divisional rivals hit the ice on Saturday night, the Toronto Maple Leafs and Montreal Canadiens were in two different spots when it comes to their franchise development. One – the Leafs – is coming off the celebration of their 100th anniversary last week and moving forward with a young and inexperienced team, while Montreal is looking to their veterans to finally get the job done.
With the Leafs coming off a game in Newark on Friday, it wasn't expected that there would be much fight left in them after travelling back home for the back end of their back-to-back, however, it was a goal-filled first period that set the tone for these two teams.
First Period
First goals. More goals. And milestones. That's what the first period was filled with in Toronto on Saturday. Montreal took an early two-goal lead just four minutes into the first period on goals by Max Pacioretty and Artturi Lehkonen. That's where the milestones started.
On Lehkonen's goal, Tomas Plekanec recorded his 14th assist on the season. But the assist also pushed Plekanec past Pete Mahovlich on the Canadiens all-time points list with 570 points. He now stands alone in 17th on the franchise's all-time list.
But, it didn't stop there. The Leafs fired back scoring two power play goals. One came from Tyler Bozak, followed by one off the stick of Nazem Kadri. Both goals were assisted by Marner and van Riemsdyk, but the real story was on the first goal – by Bozak.
Marner hardly trying pic.twitter.com/8wxec35ZTX

— steph (@myregularface) January 8, 2017
The goal – his ninth on the season – gave him 291 career points with the Leafs. It also tied him with former Leafs Steve Thomas and Nik Antropov for 36th on the team's all-time points list – just six points back of Tom Fergus and Bryan McCabe.
Finally, the Leafs took a late penalty when Jake Gardiner went off and with just seconds remaining in the period, Nikita Scherbak fired home his first career NHL goal. With that, the Habs went into the second period with a 3-2 lead outshooting the Leafs 11-10.
ref cam view of Scherbak's 1st NHL goal with 1 second left in the 1st period pic.twitter.com/OVqPmEhGHJ

— steph (@myregularface) January 8, 2017
Second Period
The second period started the same way the first ended – with a Montreal power play goal. It took less than a minute and Radulov potted his 10th of the season. With that, the Canadiens scored a goal in the first minute of both the first and the second period and the final minute of the first period.
After hockey's version of Saturday Fight Night – which resulted in Bobby Farnham and Frederik Gauthier receiving game misconducts – the Leafs found their way back to the score sheet after Marner fed van Riemsdyk in front to make it a 4-3 game for the Canadiens.
JvR goal pic.twitter.com/uEEhvhy03m

— steph (@myregularface) January 8, 2017
Hyman made his presence known when he was shoved into Carey Price by Alexei Emelin. While Hyman sat for two minutes, Shea Weber went at him to close the period and let Hyman know that he had his goalie's back. Regardless, the Leafs went into the third down just one goal and outshooting Montreal 21-19. The stage was also set for the third as the rivalry between these two teams came out in the first two periods.
Third Period
While Andersen knew he had to come up big for the Leafs if they were going to have any chance of winning the game, it was a soft goal early in the third by Michael McCarron that put Montreal up 5-3 and pretty much spelt the end of the Leafs chances.
McCarron goal pic.twitter.com/QAV3cE2hID

— steph (@myregularface) January 8, 2017
From there, the Canadiens (and more importantly Price) were able to shut down the Leafs offence and hold on for the two-goal victory. The win was also fittingly the 400th win of coach Michel Therrien's career – yet another milestone. For the Leafs, it became the 13th game in a row that they were unable to beat their division rivals.
Scoring Summary
FIRST PERIOD
MTL – Max Pacioretty (19) assisted by Alexander Radulov and Shea Weber
MTL – Artturi Lehkonen (8) assisted by Tomas Plekanec and Jeff Petry
TOR – Tyler Bozak (9) PPG assisted by Mitch Marner and James van Riemsdyk
TOR – Nazem Kadri (16) PPG assisted by Mitch Marner and James van Riemsdyk
MTL – Nikita Scherbak (1) PPG assisted by Jeff Petry
SECOND PERIOD
MTL – Alexander Radulov (10) PPG assisted by Shea Weber and Nathan Beaulieu
TOR – James van Riemsdyk (14) assisted by Mitch Marner and Nikita Zaitsev
THIRD PERIOD
MTL – Michael McCarron (1) assisted by Daniel Carr
THW Three Stars
First: Alexander Radulov (1 goal and 1 assist – GWG)
Second: Mitch Marner (3 assists, 4 shots)
Third: Nikita Scherbak (First career NHL goal)
---
NEXT UP
Toronto Maple Leafs at New York Rangers
Madison Square Garden – 7:00 p.m. EST on Friday, January 13
Broadcast channels – MSG and TSN4
2016-17 Season Series: First meeting of the season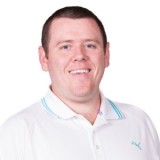 Andrew is in his 8th year reporting for The Hockey Writers covering the Toronto Maple Leafs. He began his broadcasting with CBC's Hockey Night in Canada team as well as being part of their coverage of the 2014 Winter Olympic Games in Sochi. He's the former play-by-play voice of the London Jr. Knights for Rogers TV and currently hosts the Sticks in the 6ix podcast. You can follow him on Twitter at @AndrewGForbes.