The Columbus Blue Jackets were hoping to build on Friday night's performance in Pittsburgh Saturday night against the Devils. But it was the Devils who had the last laugh, skating off with a 5-1 win at Nationwide Arena. The loss marked the Blue Jackets' fourth loss in their last five games, while the Devils earned their second win in their last three while gaining points in all three.
Taylor Hall paced the Devils with two goals, including the opening goal just over three minutes into the game and an empty-net goal to seal the game away. Travis Zajac had a goal and an assist. Both Jacob Josefson and Seth Helgeson notched their first goals of the season. Cory Schneider played well in stopping 31 of 32 Blue Jackets shots.
---
First Period
The Blue Jackets were on the wrong side of an unfortunate "break" just over three minutes into the game. Zach Werenski lost his stick and had to back-check against an odd-man rush. Travis Zajac was able to get the puck to a streaking Taylor Hall. Hall then proceeded to slip a backhander through the five-hole of Sergei Bobrovsky for a 1-0 Devils lead.
The Blue Jackets stabilized after the goal. They were even rewarded two power plays in the period. Those chances were their first chances in three games. They looked a tad lost, especially on the first chance. Possession was hard to come by.
Despite the lack of success with the man-advantage, the Blue Jackets had a couple of chances later in the period. Although they got 11 shots on goal, they couldn't beat Cory Schneider. The Devils finished with eight shots.
Second Period
The Blue Jackets came out flat in the second. The Devils had all the energy. They scored twice, including once each in the first two minutes and last two minutes of the period.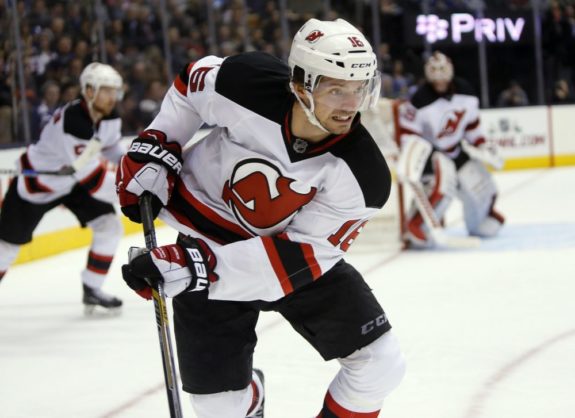 First, it was Jacob Josefson, who tipped home an Andy Greene point shot off the post and in. Then on a power play after a Boone Jenner roughing call, Travis Zajac crashed the net and made it 3-0. Zajac's goal came with just 1:02 left in the period.
The Devils held a decided 16-8 edge in shots in the second period. They also allowed no more power-play chances to the Blue Jackets. Schneider saw every shot sent to him. It was a forgettable period for the Blue Jackets.
Third Period
The Blue Jackets thought they were back in the game thanks to a Boone Jenner goal, but the Devils challenged for goaltender interference. A lengthy review ensued. Then the referee announced no goal thanks to "significant contact to the goaltender."
Explanation of Coach's Challenge at 0:25 of the third period in the @NJDevils/@BlueJacketsNHL game. https://t.co/jA5Qh3TADs #NJDvsCBJ

— NHL Public Relations (@PR_NHL) February 5, 2017
That kept the score 3-0. The Blue Jackets kept the pressure on, but couldn't beat Schneider. Then while shorthanded, the Blue Jackets managed a shorthanded goal from Matt Calvert after William Karlsson made a nice pass from behind the net. That made it 3-1 and gave the Blue Jackets some jump.
But it was too little, too late as the Blue Jackets pulled Bobrovsky with about three minutes left. Hall scored into an empty net for his second of the game. That made it 4-1. Then Seth Helgeson added one late to make the final score 5-1 Devils. The Blue Jackets finished with a 32-30 shot advantage.
[irp]
Scoring Summary
FIRST PERIOD
NJD – Taylor Hall (11) assisted by Travis Zajac and Kyle Palmieri
SECOND PERIOD
NJD – Jacob Josefson (1) assisted by Andy Greene
NJD – Travis Zajac (10) assisted by P.A. Parenteau and Taylor Hall
THIRD PERIOD
CBJ – Matt Calvert (8) assisted by William Karlsson (shorthanded)
NJD – Taylor Hall (13) assisted by Ben Lovejoy
NJD – Seth Helgeson (1) assisted by Steve Santini and Adam Henrique
THW Three Stars
First: Taylor Hall (2 goals)
Second: Cory Schneider (31 saves)
Third: Travis Zajac (goal, assist)
---
NEXT UP:
Columbus Blue Jackets at Detroit Red Wings
Joe Louis Arena, 7:30 PM EST on Tuesday, Feb. 7
TV Broadcast Channels: Fox Sports Ohio/Fox Sports Go and Fox Sports Detroit
2016-17 Meeting: Blue Jackets defeated Red Wings 4-1 on Dec. 9
Buffalo Sabres at New Jersey Devils
Prudential Center, 7:00 PM EST on Monday, Feb. 6
TV Broadcast Channels: MSG-Buffalo and MSG+
2016-17 Meeting: Devils defeated Sabres 2-1 on Nov. 11 and 4-2 on Nov. 12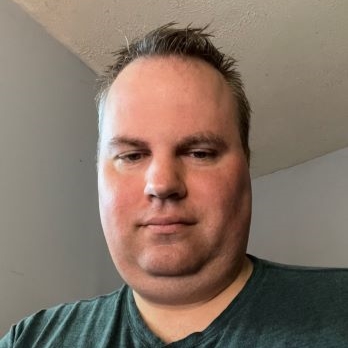 I am a fully credentialed writer who covers the Columbus Blue Jackets, Cleveland Monsters and Erie Otters as well as the Ontario Hockey League and NHL Draft. The 2021-22 season will mark eight seasons with the Hockey Writers. I am also the site's Credentials Manager.