The 2020-21 NHL season will be unlike any other, given temporary realignment, a shortened season, and minimal fan attendance. Teams will seek any competitive edge they can find, and considering the rebuild challenges facing the Detroit Red Wings, coach Jeff Blashill has his work cut out for him.
Maybe it's time to try something different.
Anyone familiar with hockey recognizes the typical roster alignment of 12 forwards and six defensemen on a given night, but a new school of thought has popped up over the past few seasons, made prominent thanks to Tampa Bay Lightning coach Jon Cooper: Skate 11 forwards and seven defensemen, a scheme also known as the 11-7 roster alignment.
That very method shut down the Red Wings in one of their last playoff appearances and has routinely appeared in the league ever since.
Benefits of Skating 7 Defensemen
Though obscure, there are definite benefits to replacing a forward's spot on the gameday roster with a defenseman. In addition to the team's most skilled players getting more time on the ice, options also open up for the various situations that arise throughout the course of a game. Though the Red Wings have been thin on the blue line in recent seasons, their options have grown exponentially for the 2020-21 campaign.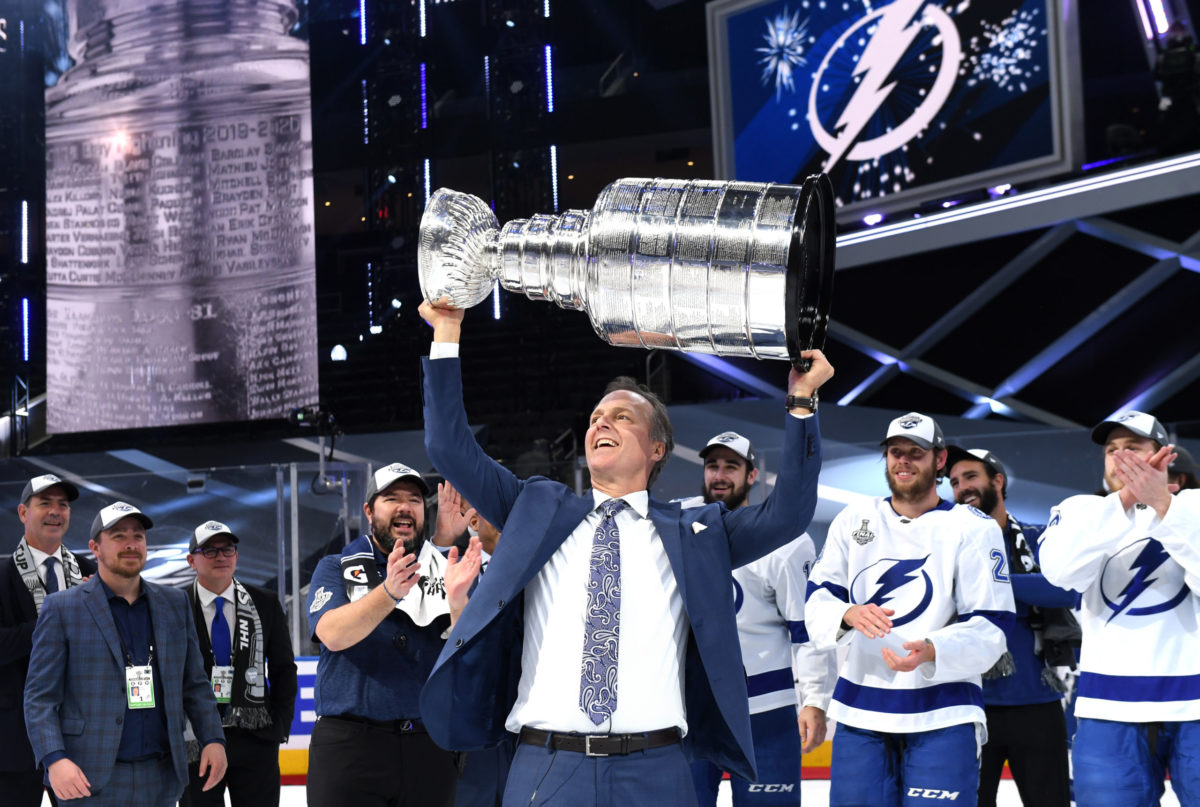 The alignment burned Detroit and then-coach Mike Babcock in the 2014-15 playoffs against the Lightning. Trailing the series 2-1, Cooper instituted the 11-7 scheme in Game 4, despite having not used it at all during the regular season. That resulted in a 3-2 win, and after a return to the 12-6 look in Game 5 (which the Red Wings won 4-0), Cooper used it again in Games 6 and 7, winning both games and the series. In all, the Lightning used 11-7 in 14 of 26 playoff games that season, winning nine while falling two wins short of a championship.
Cooper has since used the alignment frequently, including in last season's run to the Stanley Cup, and it has slowly caught on throughout the league. Toronto Maple Leafs general manager Kyle Dubas recently detailed why he hopes to see his team occasionally deploy seven blueliners this season.
"I think it does a couple things," Dubas told TSN last month. "Number one, it creates a real difficult matchup up front, because you're either going to be really running your top three lines a lot or when your fourth line comes back again, you're going to have a member of the first line back on that fourth line, so it's going to make it a little more potent … We think the depth of our D really lends itself to this, and I wouldn't be surprised to see us use it from time to time during the season."
Drawbacks Include Injuries, Fatigue
Though the 11-7 alignment has had success, it can hinder teams that lack depth on the blue line. The most glaring questions rest with the open spot on offense — typically another forward double shifts into a line, or one of the extra defenseman fills in. Each of those scenarios opens a situation where a fourth line is likely skating with less chemistry than usual.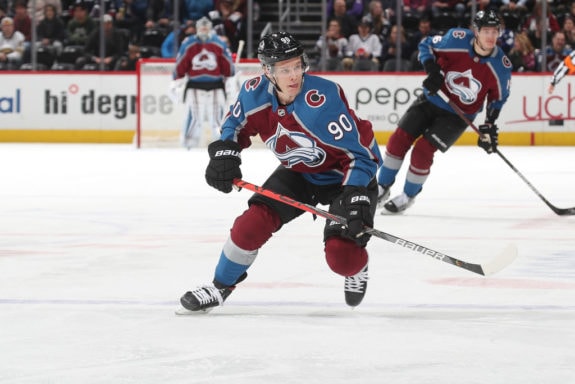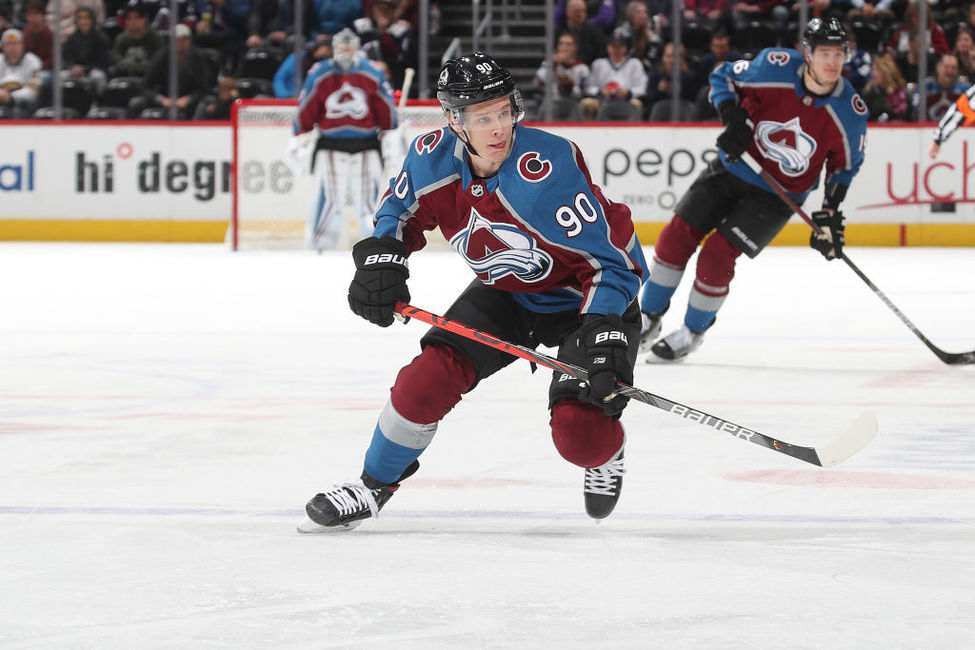 Another problem with 11-7 presents itself when a forward is lost to injury during a game, putting the rest of the skaters in a difficult spot for the remainder of the game. If Blashill were to consider it for Detroit, the seventh defenseman would likely fit into more of a hybrid position. That would allow the extra blueliner more time on the ice for development purposes while minimizing his defensive liability.
The Red Wings' lack of scoring depth beyond the second line presents a unique opportunity, so an extra defender slotted into the mix may be just what the doctor ordered for a team that gave up the most goals last season while scoring the fewest.
Dennis Cholowski Could Fit Well in the Scheme
Though Detroit doesn't feature the league's most stout blue line, general manager Steve Yzerman's offseason additions have offered far more quality options than fans have seen in recent seasons. Jon Merrill, Troy Stecher, and Marc Staal have joined Patrik Nemeth, Danny DeKeyser, Alex Biega and Filip Hronek as the seven rostered defensemen to start the season. Dennis Cholowski and Gustav Lindstrom are on the initial taxi squad, and top prospect Moritz Seider will play out the entirety of his contract in Sweden, so he would only be a potential late-season recall in April.
With all of those options out of the gate, implementing the 11-7 alignment could, in fact, highlight the strengths of certain players who have struggled to establish themselves to this point. Cholowski is a great example, as he would not only fit well on the power play, but could also potentially be used in a fourth line combination.
---
Latest Red Wings Content:
---
It's not as outrageous as it may first appear. Consider this — in the 2018-19 season, Cholowski scored seven goals in 52 games, whereas fourth-line forward Darren Helm scored the same number of goals in 61 games. Cholowski's offensive contributions from the 2018-19 season offset a number of projected fourth line players from last year as well, including Frans Nielsen (four goals) and Adam Erne (two goals).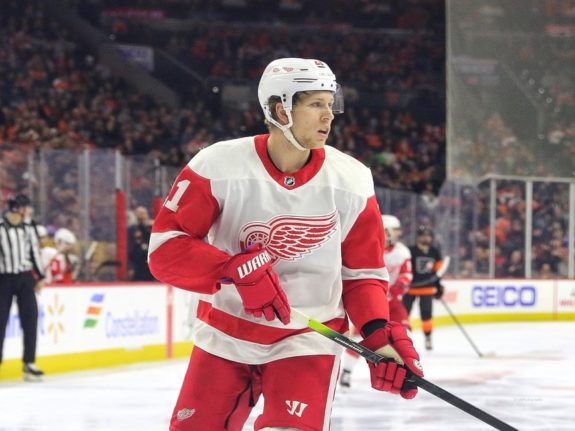 Other forwards on this season's roster who failed to tally seven goals in 50 or more games last season include Luke Glendening and Valtteri Filppula, who both scored six. Though Cholowski has yet to establish his presence in the NHL, a new look could enhance his development without destroying his psyche.
There are plenty of other options, but Cholowski's example highlights outside-the-box thinking on how to accelerate a player's development while bolstering a team's defensive prowess. (from 'Lightning's Jon Cooper uses unusual tactic to create mismatches,' Tampa Bay Times, 10/24/2017)
No alignment is likely to push the Red Wings into the playoffs this season, but Blashill would be remiss if he didn't at least consider the 11-7 lineup every now and then during a shortened season that features eight games each against division rivals.
---
---