The Winnipeg Jets will kick off their 2020-21 season with a tilt against the Calgary Flames tonight, the first contest in a 56-game-in-114-day sprint to the postseason.
Related: Breaking Down the Jets' 2020-21 Season Schedule
Here are three bold predictions for the club as they try to recapture their status as a Stanley Cup contender.
1: Kyle Connor Will Challenge For the Maurice "Rocket" Richard Trophy
Kyle Connor led the Jets with 38 goals in 71 games last season. Could he challenge for the NHL lead?
The answer is yes. Connor is criminally overlooked and under-appreciated compared to David Pastrnak, Alexander Ovechkin, and other more high-profile snipers, but is one of the NHL's elite scorers nonetheless.
Connor finished sixth in the league in goals last season and has scored more goals every season than the season before. He is known for taking high-quality shots and is an exceptionally creative player who can beat goalies in a myriad of ways.
The 2015 first-rounder will begin the season skating with Paul Stastny, a proven veteran playmaker, and Patrik Laine, who is no longer a one-trick pony. The trio will provide plenty of headaches for opposing teams this season.
Connor will also be a fixture on the Jets' top power play, where he'll reunite with top puck distributors Mark Scheifele and Blake Wheeler, with whom he has generally played at even strength over the past three seasons. He's also durable, not missing a game over the past two seasons.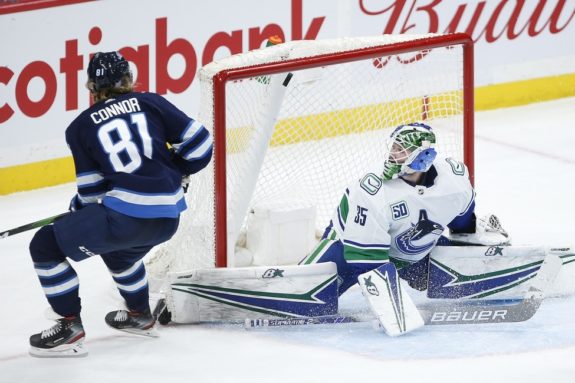 Add it all up and the signs point to a great opportunity for Connor to challenge for the NHL's most prestigious individual award.
2: Connor Hellebuyck Will Lead the NHL in Starts
Last season, it was 'Buyck or bust' for the Jets. The big-bodied goaltender was busier than a dentist after Halloween.
Hellebuyck was tied for first in games played with 58, and was also first in saves with 1656 and shots against with 1796. He was second in minutes with 3269.
Turning in heroic performance after heroic performance and willing the Jets to a postseason berth, he posted 31 wins, a 2.57 GAA, a .922 SV%, six shutouts, a 12.5 Goalie Points Share, and 36 Quality Starts. He was a shoo-in for the Vezina Trophy as a result.
While Hellebuyck shouldn't be as taxed on a nightly basis as the Jets' defence looks to be much improved, he will undoubtedly see plenty of action.
While many other teams — such as the Montreal Canadiens with Carey Price and Jake Allen and the Boston Bruins with Tuukka Rask and Jaroslav Halak — will employ a 1A/1B goalie tandem as there are more back-to-back games and fewer off days this season, expect to see plenty of Hellebuyck between the Jets' pipes, especially if he gets hot.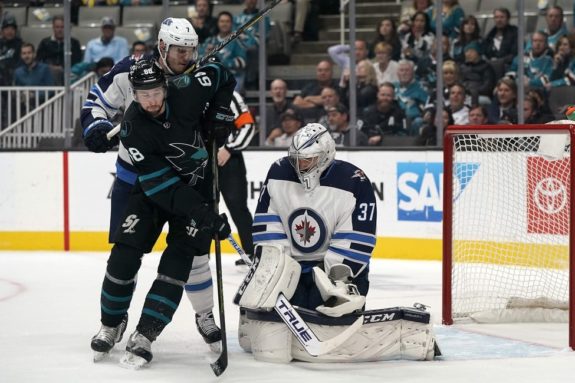 Hellebuyck wants the crease every night and if he plays anywhere close to as well as he did a season ago, it's not out of the question that he'll be given 40-plus starts (he's on record saying he'd like to get between 40 and 45.)
"I'm a guy who likes to play a lot… I could get even hotter and I could go even more or I could be very hot and we could be in a playoff spot and we start riding (backup goalie Laurent Brossoit) a bit to give me some rest," he said last week.
"I'm very comfortable in my crease right now and my depth," Hellebuyck said yesterday. "Once I get those competitive game juices going, it's just a whole new level."
3: Jets' Third-Liners Will Log More Minutes Than Last Season
A hard-checking third line is key to grinding down an opponents' top players and giving the other side another wrinkle to worry about.
The Jets' third line looks to be highly competent, with truculent and pugnacious face-off specialist Adam Lowry up the middle, the cerebral Andrew Copp on the left, and Trevor Lewis — who signed a one-year deal Wednesday after participating in camp on a professional tryout — on the right.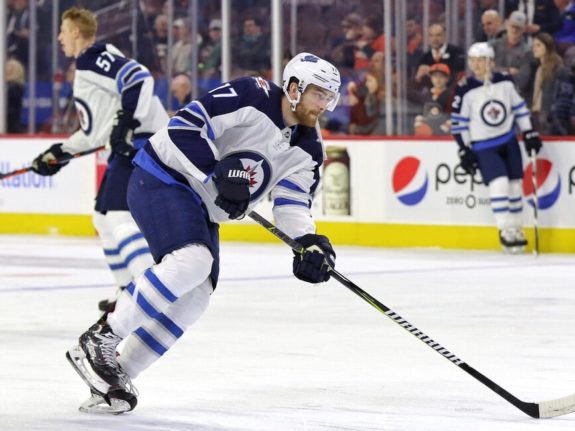 The Jets' explosive top six doesn't need a ton of ice time to make an impact. The third line will be tasked with reducing the high-danger chances the bevy of formidable foes in the North Division will be seeking to create.
The Copp/Lowry/Lewis line will be trotted out often for defensive zone face offs, and when Lowry gets kicked out of the dot, Copp — a natural centre who won 53 per cent of his draws last season — can step right in.
Related: Jets Must Find Way to Sign Copp Long-Term
Last season, Lowry played an average of 14:58, while Copp played an average of 17:42 and Lewis played an average of 11:54 as a member of the Los Angeles Kings.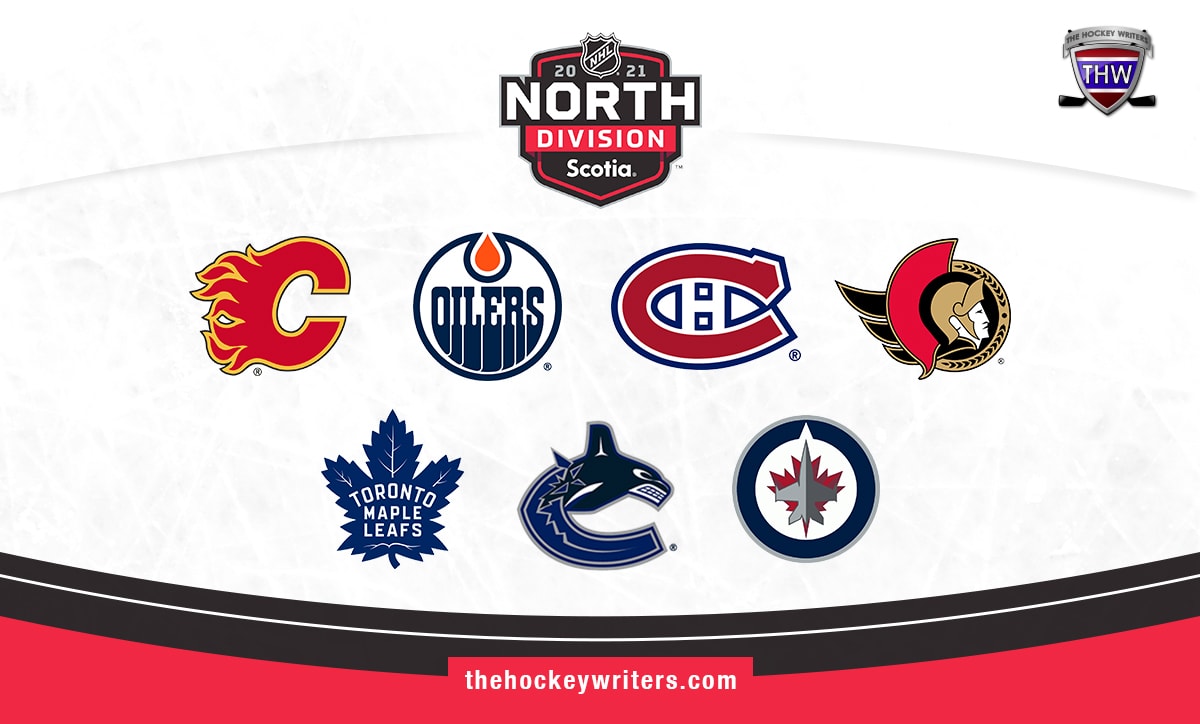 Given how hard-nosed and testy these all-Canadian games will be (especially when teams face each other multiple times in a row) the third line will be integral to the Jets' success. If they can chip in on the scoreboard occasionally as well, they won't be complaining about being stapled to the bench.
Have more bold predictions for the Jets in 2020-21? Comment below!
---
---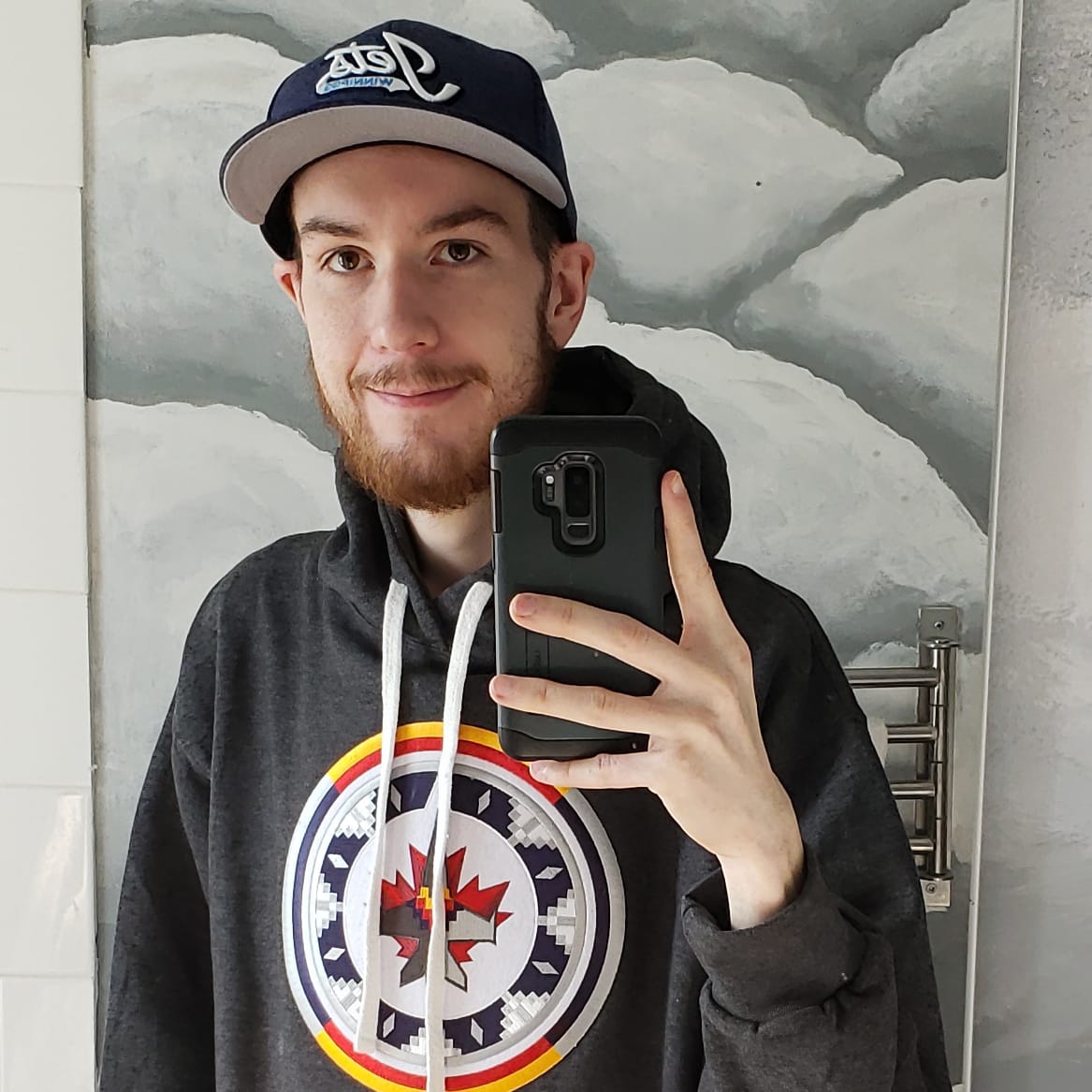 Declan Schroeder is a 27-year-old communications specialist and freelance journalist in Winnipeg, Manitoba. He holds a diploma in Creative Communications with a major in journalism from Red River College and a bachelors in Rhetoric and Communications from the University of Winnipeg.
Deeply rooted in the city's hockey culture, the original Jets skipped town when he was two and the 2.0 version came onto the scene when he was 17.