The Winnipeg Jets' 2020-21 schedule is out and there's plenty to digest. Here, we'll go over some of the most notable aspects and break them all down.
So Many Games, so Little Time
The old saying "it's a marathon, not a sprint," does not apply to the 2020-21 season.
The campaign will play out at a breakneck pace, with the Jets playing 56 games in just 114 days, beginning on Jan. 14 and wrapping up on May 8.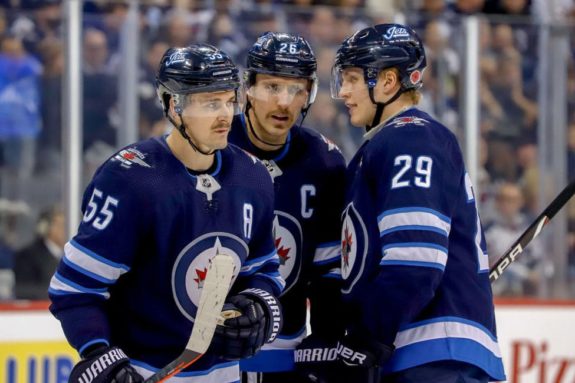 That'll be taxing for all — the front office, the coaching staff, and of course, the players — but everyone's in the same boat. Teams will benefit from having taxi squads at their disposal.
Related: Jets Have Good Options for an Extended 2020-21 Roster
Getting off to a hot start and keeping momentum going will be imperative to the franchise's fifth playoff berth since relocation.
A Bevy of Back-to-Backs
No team, including the Jets, will have much time to practice this season. They have nine back-to-backs in total. That's actually the second-fewest in the Canadian division, so the Jets catch a bit of a break in that regard.
Nonetheless, the back-to-backs are when having two capable goaltenders will come into play the most. Expect Connor Hellebuyck and Laurent Brossoit get a start during each back-to-back, unless Hellebuyck, coming off his Vezina Trophy victory, is really hot.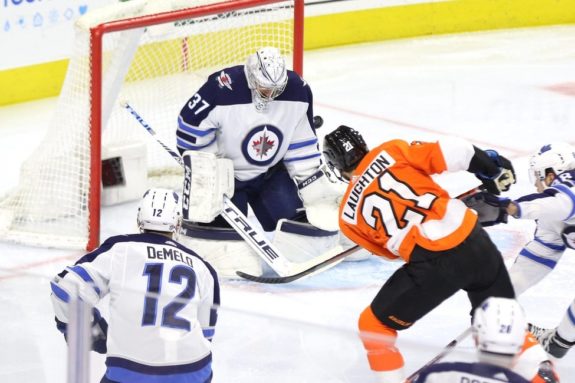 It's also possible there will be some personnel swapping at forward and defence.
You, Again?
The NHL schedulers has taken a page out of baseball's standard operating procedure, as there are a number of series where teams face each other multiple times in a row to cut down on travel.
There are 16 occasions where the Jets face the same opponent twice in a row and four occasions where the Jets face the same opponent three times in a row. The latter occurs twice against the Toronto Maple Leafs, once against the Calgary Flames, and once against the Ottawa Senators.
There is also one stretch, between Feb. 1 and Feb. 9, where the Jets face the Flames four times in a row.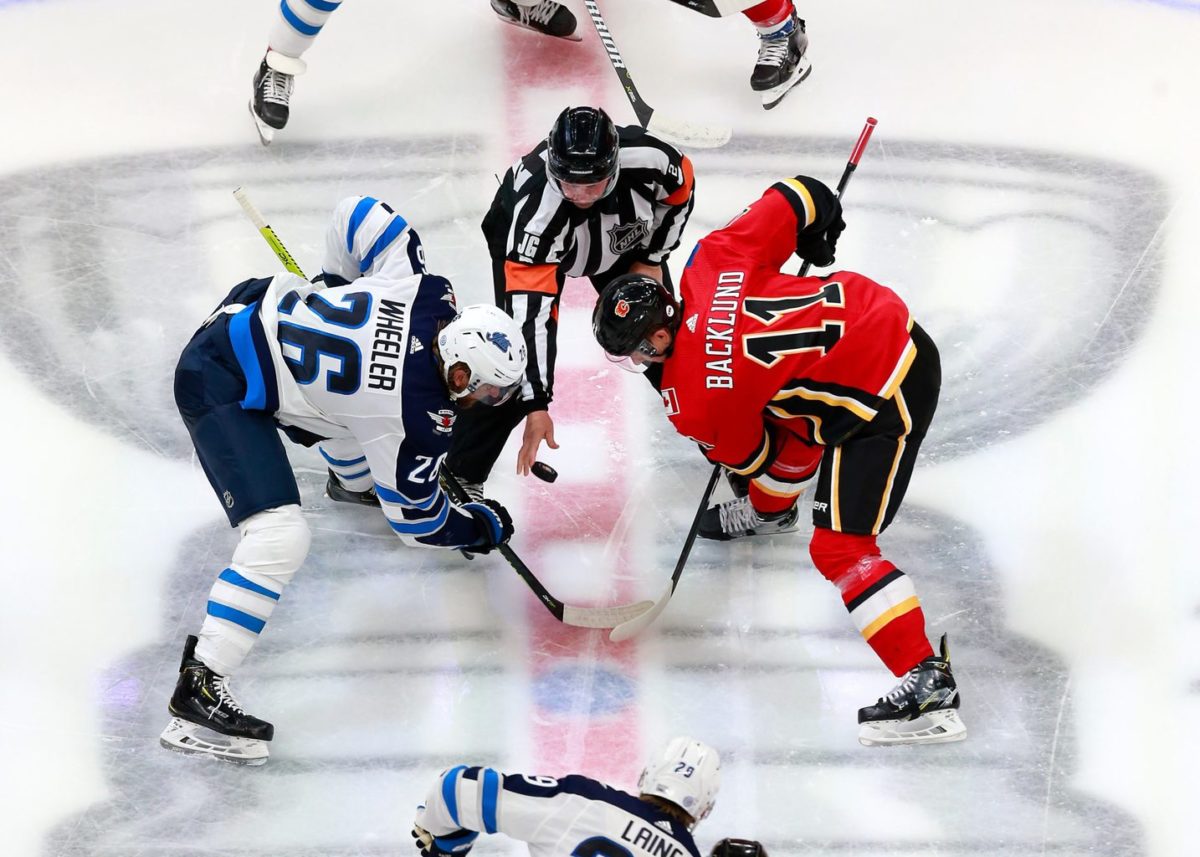 Familiarity breeds contempt, so expect the later games of all those series to be quite chippy, if not downright nasty. The North Division could very well steal the show.
A Big Dose of Ontario
With the North Division featuring only seven teams, it was guaranteed the Jets would face each of their Canadian compatriots at least nine times. It was just a matter of which two they'd face an extra time each.
The answer to that is the Ontario-based clubs. The Jets will have to tangle with Auston Matthews, Mitch Marner, John Tavares, and the rest of the Leafs — among the favourites to win the division — 10 times.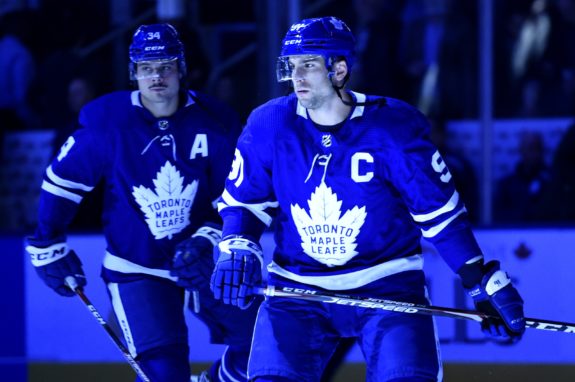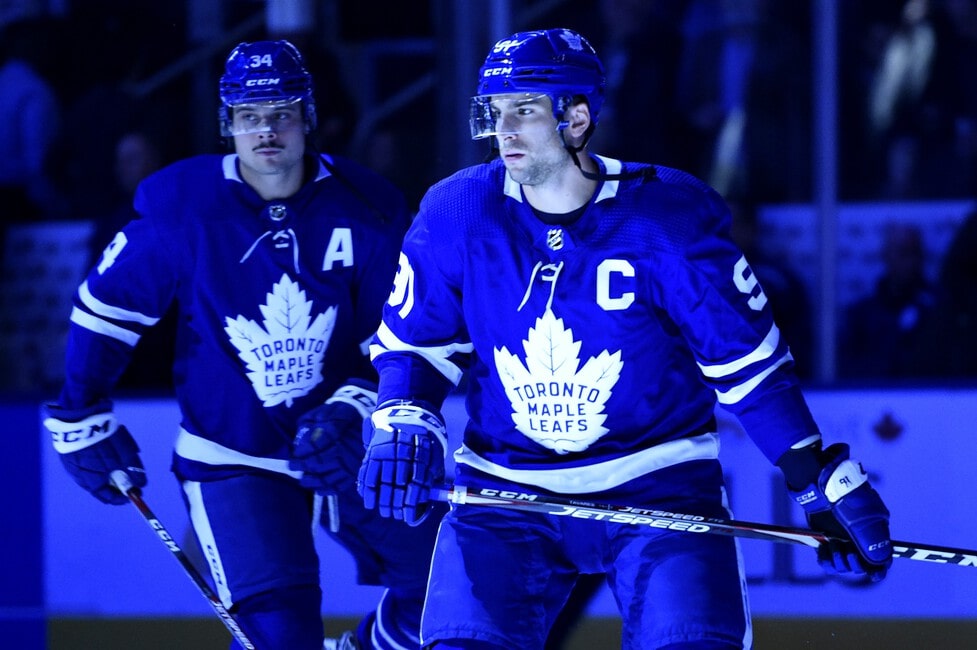 While they face arguably the strongest team an extra time, they'll face the team that finished with the worst record of any Canadian team in 2019-20 in the Ottawa Senators an extra time as well.
However, the Senators have improved in the offseason, mostly thanks to their excellent 2020 NHL Entry Draft where they selected three times in the first round, so they'll be no pushover.
Working on the Weekends
For folks in Winnipeg dealing with restrictions that keep them at home without weekend plans, the Jets' schedule will be a blessing.
While 'Peggers might be off Saturdays and Sundays, the Jets won't be. They play 12 Saturday games and four Sunday games and those tilts will be good diversions during otherwise boring days for many.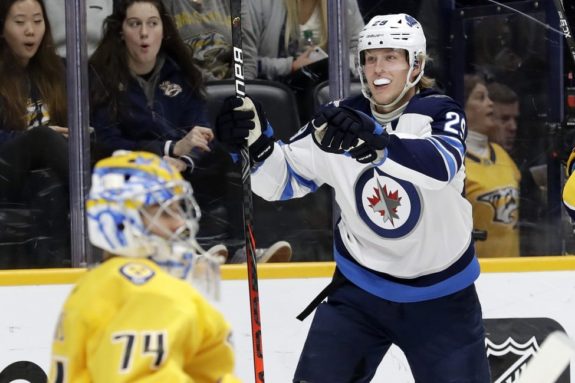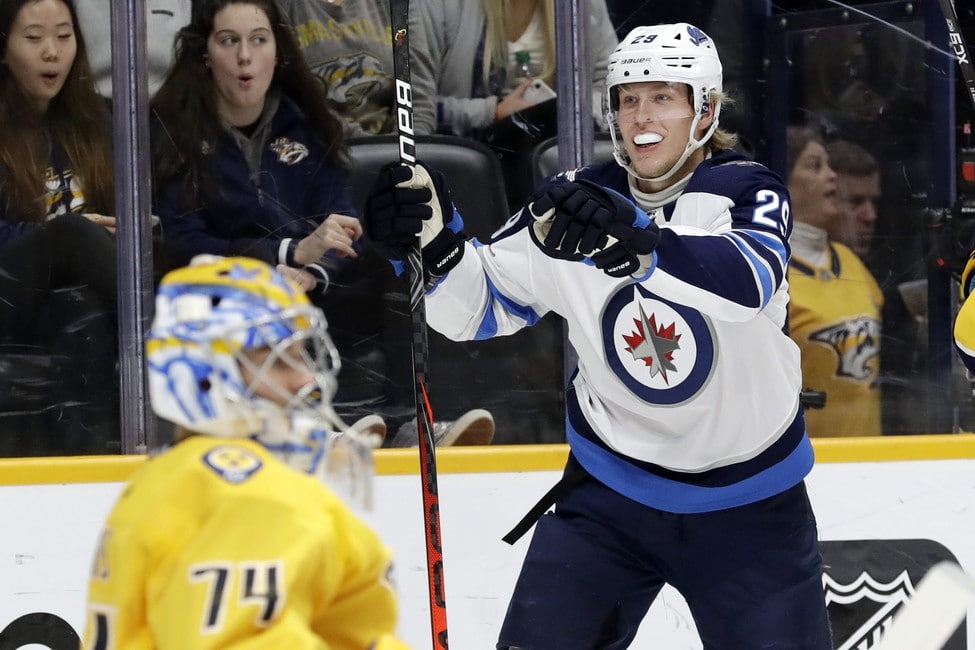 Currently, restaurants in Manitoba are closed for dine in. However, the current public heath restrictions expire Jan. 8 and the province's COVID case counts are going down. It's possible fans might be able to enjoy games at a bar in some capacity sometime this season.
Still Plenty Left to Determine
While the dates and opponents have been set, there's still much to be worked out before Jan. 13. Tick tock, Mr. Bettman, Mr. Fehr, Canadian government.
Start times have not been announced yet, which fans will be waiting for with bated breath in order to plan when to park themselves in front of their televisions. How many games will be in the afternoon and how many will be in the evening is unknown.
A bigger issue is whether the Jets — or any other team — will be allowed to play in familiar confines to begin the season. The five Canadian provinces' respective health authorities have not yet signed off on any plan or revision of health orders that would allow teams to play in their home arenas.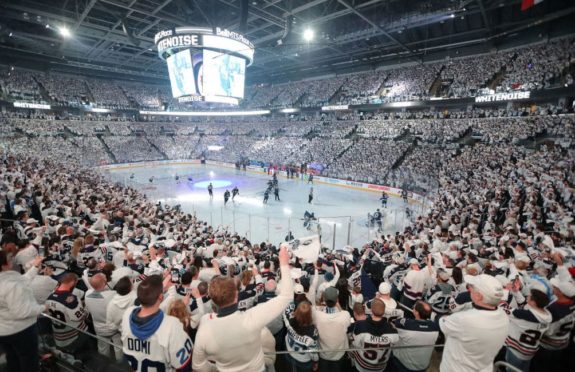 "We have had a plan that we've reviewed," Dr. Jazz Atwal, Manitoba's acting deputy chief provincial public health officer said Monday. "There's five provinces that are impacted by this. So we have met federally with some federal public health individuals as well and with some interprovincial public health individuals, and work is ongoing in relation to whether or not there is public health risk to the NHL coming back. And at this point, there is still ongoing work in relation to that."
On Wednesday, TSN's Sara Orlesky on Wednesday asked Dr. Atwal for an update if a decision had been made on whether the Jets would be allowed to host games without fans at Bell MTS Place, but Dr. Atwal would only say that discussions between multiple levels of government and the NHL were still ongoing. The Winnipeg Free Press' Mike McIntyre has described the situation as a "little cat-and-mouse game that has gone into overtime." (From 'Jets fight a dizzying optical illusion, Winnipeg Free Press, Dec. 23, 2020.)
Related: Jets Five Unanswered Questions for 2020-21
The league is prepared to hold games in neutral-site venues and adjust schedules if necessary, Pierre LeBrun has reported. Perhaps the Edmonton bubble, which successfully hosted the 2020 playoffs in summer and is currently hosting the 2021 World Junior Championship, will make a comeback out of necessity.
---
---