With five years remaining on a seven-year, $29.75 million contract, a Justin Abdelkader trade could happen this offseason and might be the best move for general manager Ken Holland and the Detroit Red Wings.
Originally drafted by the Red Wings in the second round (42nd overall) in 2005, the two-way forward joined the NCAA's Michigan State University Spartans (MSU) ahead of the 2005-06 season. He scored the game-winning goal for the 2007 NCAA National Championship in his sophomore season, where he tallied 15 goals and 33 points in 38 games.
Abdelkader was named an assistant captain ahead of his junior season at MSU. He scored career highs across the board with 19 goals, 21 assists and 40 points in 44 games. He was named the CCHA Defensive Forward of the Year and, shortly afterward, signed his entry-level deal with the Red Wings, foregoing his senior year. He went scoreless in a two-game stint with Detroit to end the 2007-08 season.
Abdelkader's NHL Ascent
Abdelkader joined the American Hockey League's (AHL) Grand Rapids Griffins ahead of the 2008-09 season, where he scored 24 goals and 28 assists for 52 points in 76 games as a rookie. He went scoreless in another two-game stint with the Red Wings.
He suited up for ten playoff games during Detroit's 23-game postseason stretch where the Red Wings lost to the Pittsburgh Penguins in the Stanley Cup Final. The gritty forward scored two goals and an assist in that time.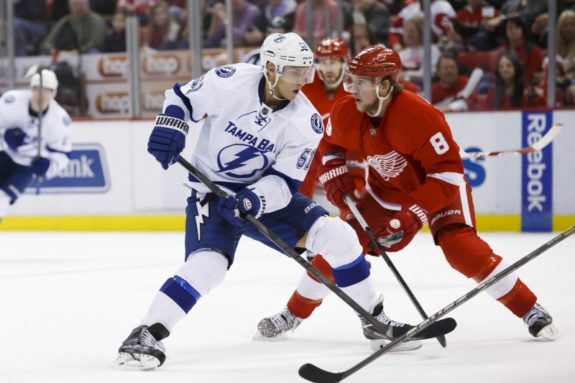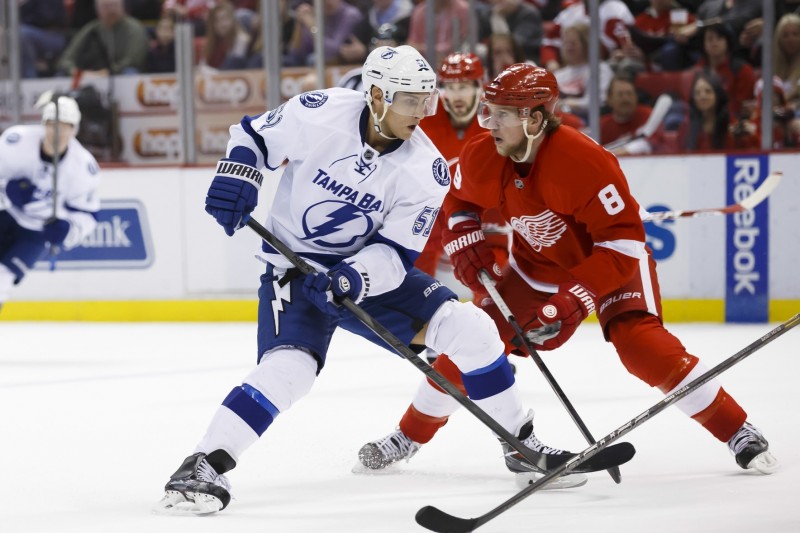 Abdelkader split the 2009-10 campaign between the Griffins and Red Wings. He continued his AHL success with 11 goals and 24 points in 33 games and added another three goals and three assists in 50 games with the Red Wings, primarily as a fourth-line grinder.
He earned a full-time spot the next season, where Mike Babcock played him in a bottom-six role for the next four years as a stable, two-way presence. He had a career-year in 2013-14 with ten goals and 28 points. In 614 career games, he has scored 99 goals, 128 assists and 227 points.
In 2014-15, Babcock rewarded Abdelkader's hard work by throwing him on the wing alongside Pavel Datsyuk and Henrik Zetterberg on the top line. The then-27-year-old broke out for 23 goals and 44 points, where he did the dirty work for the skilled veterans.
New Coach, New Role
Babcock left the team during the 2015 offseason to take over as the new head coach of divisional rival, Toronto Maple Leafs — Grand Rapids coach, Jeff Blashill, replaced him. Blashill, a proven winner during his coaching career, praised several players, among them was Abdelkader.
"To me, that wasn't an anomaly; that was his maturation process of learning how to survive in the league to then getting a little bit more tice time to now being who [he] is," Blashill told MLive's Ansar Khan in 2015. "What you saw last year is what I believe he is."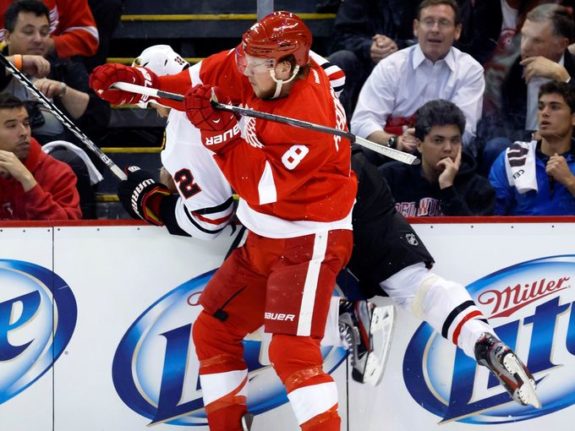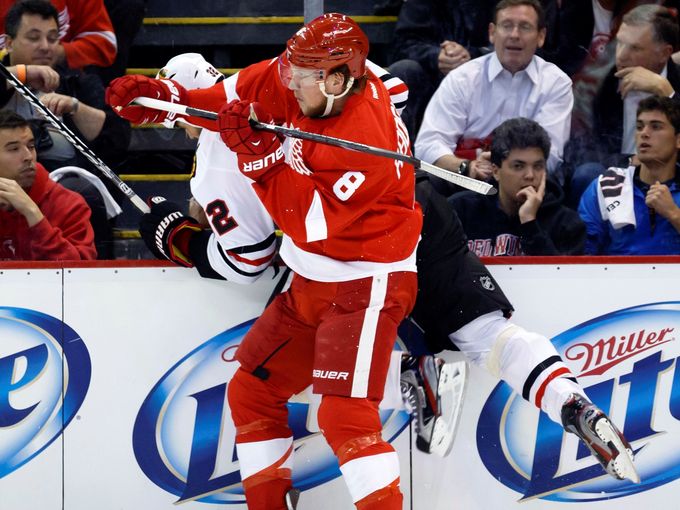 Abdelkader would assume the same role under Blashill and followed up his breakout year with a hat trick on opening night. He put up just four goals and seven points through the team's first 15 games before signing his current seven-year, $29.75 million contract extension on Nov. 12.
The winger was three months away from turning 29-years-old. The $4.25 million per season wasn't a terrible deal for the intangibles he brought and the potential for a few more 40-point seasons, but the commitment was concerning given the team's cap position, his lack of progression and his spot on the team being protected by some degree of a no-trade clause (NTC).
The winger would finish the season with 19 goals and 42 points, which helped stave off critics for the time. But, in the summer of 2016, Pavel Datsyuk would leave the team for the Kontinental Hockey League (KHL), which left a gaping hole on the top line. It would negatively affect Abdelkader, the new alternate captain, as he finished the first year of his extension with just seven goals and 21 points.
Future in Detroit
In all fairness, Abdelkader wasn't the only Red Wing to watch his numbers drop in 2016-17. Nearly every player on the team took a step back in Blashill's second season behind the bench as Detroit missed the playoffs for the first time in 25 years.
A number of players have enjoyed bounce back seasons this year — Abdelkader has 12 goals and 32 points in 70 games — but the Red Wings recent elimination from playoff contention is showing the need for real transition in Detroit.
That transition starts with a larger dedication to the youth that has shown flashes. Led by Dylan Larkin and Anthony Mantha, a total of five restricted free agents are due for raises, be it small or large.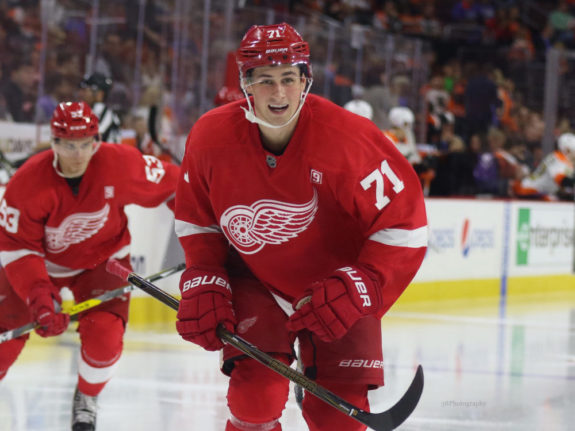 General manager Ken Holland will need to find a way to dump salary this summer given the team's high salary cap hit and Abdelkader's contract immediately comes to mind. Darren Helm (signed through 2021), Frans Nielsen and Danny DeKeyser (each signed through 2022) also come to mind, but all three also have some form of trade protection.
At 31, Abdelkader is past his prime and sits fifth among Red Wings forwards for time on ice. Abdelkader is a full-package player, that kills penalties, brings leadership, a strong two-way game and the ability to play anywhere in the lineup. His skillset could help Holland find a suitor, even if he is signed through 2023.
He wouldn't fetch a whole lot, but the need to dump salary is more important than a fair return. On a contending team with cap space, the winger's all-around game would be a huge catch, while a deeper offense would bode well for higher offensive numbers.