What's The Grind Line? Apart from the once-famous line of Kris Draper, Kirk Maltby, and either Joe Kocur or Darren McCarty, The Grind Line is also The Hockey Writers' weekly column about the Detroit Red Wings. This week Devin Little and Patrick Brown are the muckers who make up THW's forechecking unit and sound off on Red Wings topics.
There may not be anything more fun to debate and discuss in the game of hockey than ideal lineups. Line optimization is a phrase that gets thrown around a lot (by me, at least) but there's no tried and true way to ensure that your lineup is as good as it can get. Everybody has that one player that they think should never sniff the lineup again, and they've also got a player that they can't believe isn't already in the lineup.
To Detroit Red Wings head coach Jeff Blashill's credit, he has mostly kept his lines together, giving them every opportunity to find that chemistry together that separates good lines from the great lines. But message boards all across "Hockeytown" will tell you that fans aren't convinced that this team's lineup is the best that it can be. So that begs the question: what changes would you make to the Red Wings' lineup?
Devin Little: Fabbri on the Wing; Shift Towards the Youth
I've already made a case for two of the Red Wings' younger players to stick in the lineup from now on. But instead of repeating myself, I'll make a pair of other adjustments.
First off, I'd like to end the Robby Fabbri-at-center experiment. He's winning just 31.3 percent of his faceoffs, which is less than ideal. His offensive production is there (four goals and five points through eight games) but I would venture to say that he would find even more success if he were slotted back on the wing. This topic is all about optimization, and this player is not fully optimized down the middle. Give me a second line of Fabbri, Vladislav Namestnikov and Anthony Mantha pronto!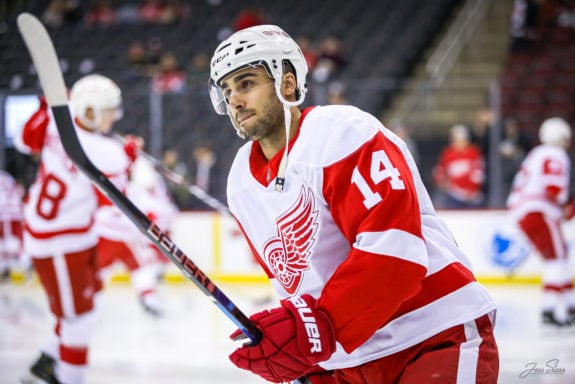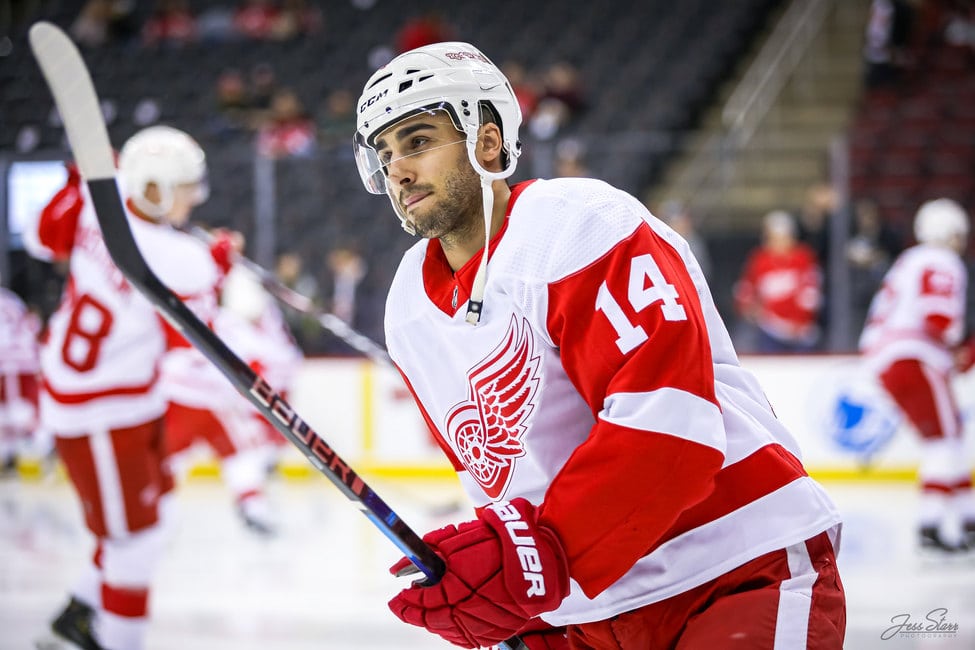 The second part of my plan for revamped lines isn't a ground-breaking idea, and it falls in line with the article I previously mentioned. It's time to start moving out this team's veteran players in favor of its up and comers. It's a tricky year when it comes to bringing up your youth from the AHL as budgets are tight and AHL rosters are slim this season. While it's easy to say "BLAH! SEND FRANS NIELSEN TO THE AHL, BLAH!" it's way harder to envision that actually happening. The Grand Rapids Griffins need players, and guys like Nielsen would likely retire before they head west to Grand Rapids.
So with that in mind, it's time to make some trades, even if it means trading veteran NHL-ers for veteran AHL-ers. I believe there is such a thing as too much time in the AHL, and I do not want players like Michael Rasmussen and Gustav Lindstrom to get to that point. With that in mind, I'm sure you're wondering what my ideal roster would look like. Well, wonder no more:
| | | |
| --- | --- | --- |
| Tyler Bertuzzi | Dylan Larkin | Filip Zadina |
| Robby Fabbri | Vladislav Namestnikov | Anthony Mantha |
| Taro Hirose | Michael Rasmussen | Bobby Ryan |
| Givani Smith | Luke Glendening | Sam Gagner |
| | |
| --- | --- |
| Jon Merrill | Filip Hronek |
| Marc Staal | Troy Stecher |
| Patrik Nemeth | Gustav Lindstrom |
Patrick Brown: Elevate the 22-and-Under Club
Blashill tried the 11-7 experiment earlier this season, and it was a spectacular failure. Now it's time to really shake things up.
There's no questioning the team's top contributors – Dylan Larkin, Anthony Mantha, Bobby Ryan, and Tyler Bertuzzi have combined for 32 of the team's 77 points – but offensive help needs to come from some of Detroit's more unheralded players. The key for the Red Wings at this point is surrounding youngsters like Givani Smith (22 years old), Filip Zadina (21 years old) and Michael Rasmussen (21 years old)  with some of that talent to let them get more opportunities in the offensive zone.
Smith has one goal on 10 shots, Zadina has one goal on 13 shots, and Rasmussen is still searching for his first tally, while only recording eight shots in as many games. The problem? The team doesn't possess the puck for much of the time they're on the ice. Smith, Zadina, and Rasmussen post Corsi percentages of 43.7, 37.3, and 44.8, respectively, even though all three start with the puck in the zone over half of the time.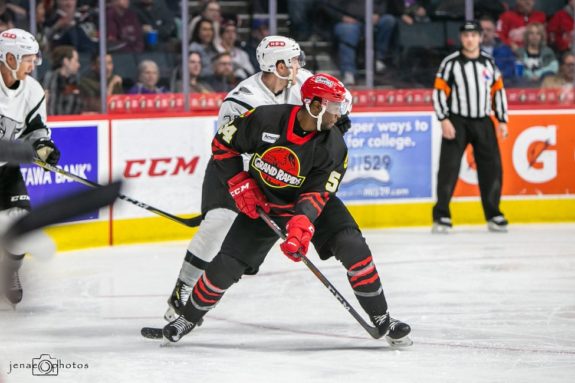 The Red Wings need to unleash the offensive prowess of these three forwards by getting them on the ice in mismatch situations – Zadina has by far reaped the benefits more than any, spending time on the first line and the power play, but Smith and Rasmussen deserve the same opportunities. The status quo has not worked, and it's time to shake things up and give the kids a chance to elevate their game.
What do you think? How would you change the Red Wings' lineup?
Want more Red Wings content? Tune into The Hockey Writers' Grind Line — a new weekly live show on YouTube and Facebook. We stream Friday nights starting at 8:30 pm ET on The Hockey Writers YouTube channel. Check out this week's show below, and make sure you subscribe to the channel so you don't miss any upcoming shows.
---
---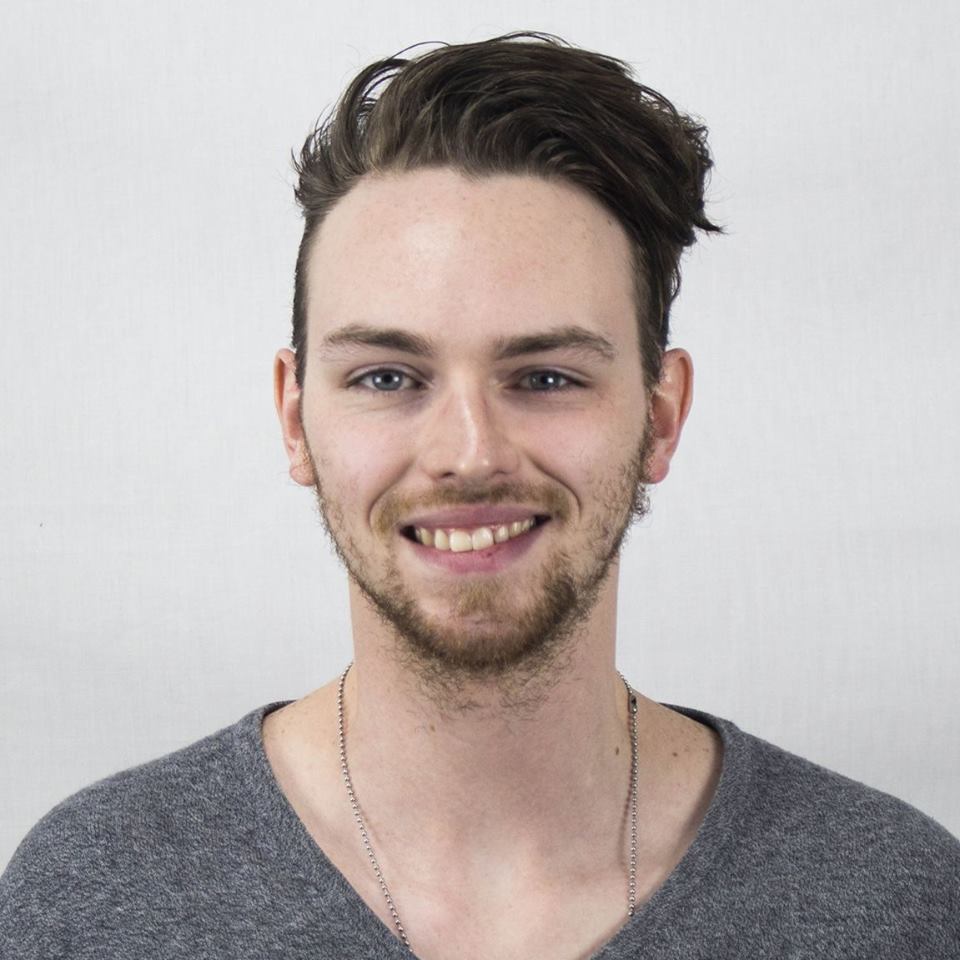 I am a Western Michigan University alum whose passion for hockey knows no limits. Dr. Pepper enthusiast. Catch me and my fellow Red Wings writers' YouTube show "The Hockey Writers Grind Line" which drops every Saturday.