Fresh off of their first victory in almost three weeks, the Detroit Red Wings have a little less pressure on their shoulders as they continue to navigate through this bizarre season. But as you'll find with our first topic, the 2020-21 season isn't the only thing that's a little off.
Mantha Healthy Scratched
Following the Red Wings' 4-1 victory over the Florida Panthers, head coach Jeff Blashill revealed that winger Anthony Mantha was removed from the lineup as means to send the player a message.
While the 26-year-old winger certainly got off to a slow start to the season, he seemed to be getting his game back on track prior to being made a healthy scratch. He had three goals and four points over his last five games while averaging roughly 18:30 in ice-time. The pivot from mediocrity to promising came shortly after the streaky forward had a press availability where he was bombarded with questions pertaining to his ineffectiveness this season.
It will be interesting to see how Mantha responds to his coach's most-recent critique of his play. The power forward just signed a four-year contract during the offseason, so every indication is that the relationship between organization and player is good. While trade rumors will undoubtedly pop up because of this, it's best to exercise a degree of caution when it comes to reading in to potential moves like that. When "The Big Frenchman" is on his game, he provides an offensive element that few others on the Red Wings' roster can replicate.
This is certainly a storyline to follow over the coming weeks.
Wheeler Ranks Red Wings' Prospect Pool Fourth
Much like the pick the Red Wings found themselves with in the first round of the 2020 draft, their prospect pool came up fourth during Scott Wheeler's ranking of the NHL's prospect pools. Wheeler, who writes for The Athletic, had high praise for some guys that you would expect, while also showing some intrigue by others that are lower in the pool. His top five Red Wings' prospects look like this:
(W) Lucas Raymond (fourth overall, 2020)
(D) Moritz Seider (sixth overall, 2019)
(W) Jonatan Berggren (33rd overall, 2018)
(C) Joe Veleno (30th overall, 2018)
(D) William Wallinder (32nd overall, 2020)
Thoughts on Raymond: "His curl-and-drag wrister now rips off of his stick with more oomph. He looks stronger on the puck and more powerful through his forward pushes and his crossovers (the footwork has always been there, but it lacked that pull-away gear), helping him hang onto pucks longer, play through contact and gain the line with more speed. And the rest of his game looks like vintage Raymond still."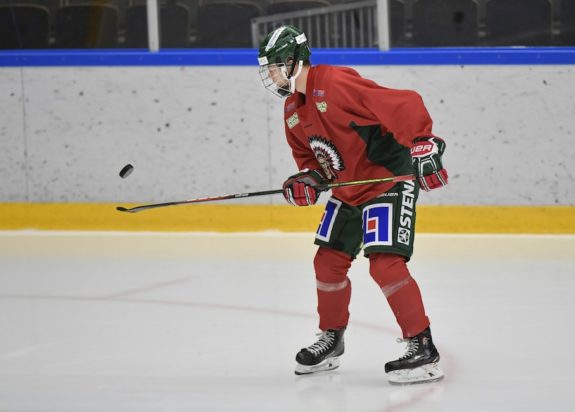 Thoughts on Seider: "What's the one thing I've always complained about in Seider's game? How deferential he is. So what's the one thing Seider went and changed about his game this season? How deferential he is. It's like a switch flick. When he used to get the puck at the offensive zone blue line, his first instinct was always to look to his left and right for someone to pass it to. Now when he gets the puck at the offensive zone blue line, he's looking to make something happen with it."
Thoughts on Berggren: "He always had this in him if he could stay healthy, but Berggren going from being a fascinating on-puck prospect with some question marks to being a borderline star-level prospect is still a big deal. He's having an unbelievable year, accelerating his timeline to the NHL and stamping the top-six upside that's always been there."
Other interesting takeaways:
Keith Petruzzelli (88th overall, 2017) tops the rankings as the team's top goaltending prospect. Filip Larsson, who began his pro-career last season split between the Grand Rapids Griffins (AHL) and the Toledo Walleye (ECHL), was an "honorable mention".
The Red Wings have made the most picks of any NHL franchise since 2017 with 44 selections during that time (they have nine more picks lined up for the 2021 draft, whenever that happens.)
Big-bodies forward Elmer Soderblom (159th overall, 2019) continues to see his stock rise.
(From "Wheeler's 2021 NHL prospect pool rankings: No. 4 Detroit Red Wings" – The Athletic – 2/7/21)
Little Caesar's Arena Ranked Ninth-Best by Fans
Another article from The Athletic (seriously, if aren't subscribed, you really should be) enlisted the help of fans to determine which NHL arenas are the best. Graded based on atmosphere, sight lines, food options, convenience, location, appearance and unique touches, LCA ranked well in most categories, including food options where it ranked first. On the flip side, it ranked just 23rd in terms of atmosphere, though that probably has a lot to do with the quality of the team that plays there.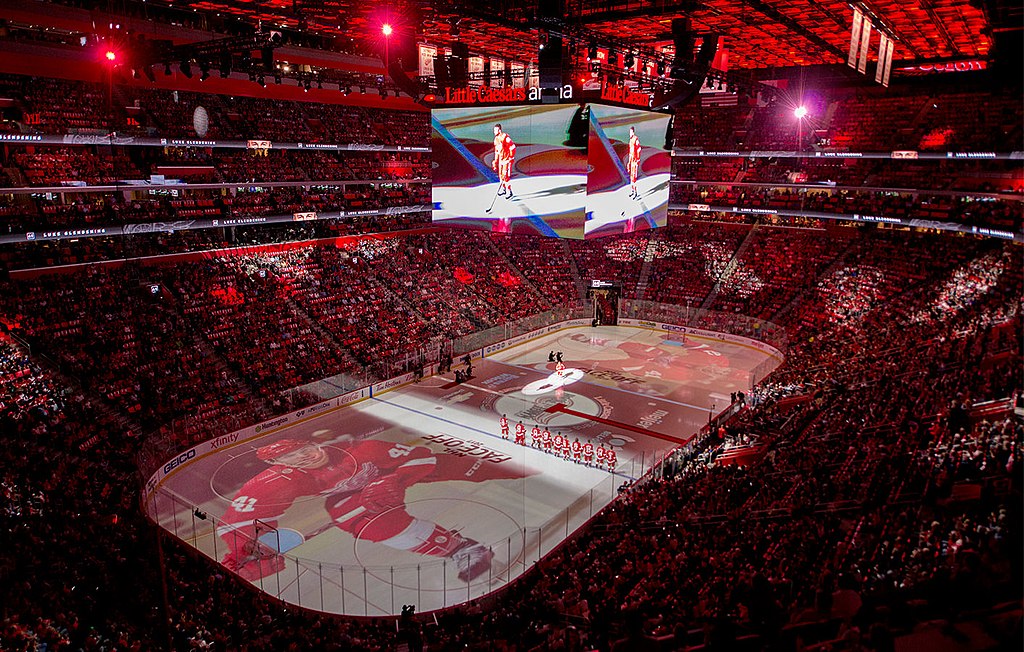 Some quotes: "While many fans seemingly entered a stage of mourning when the team left the Joe, I was stoked. The LCA is a state-of-the-art entertainment venue and a great for children, adults (bars and drink options), and those needing accessibility options to access and experience the game. I've been to over 40 arenas and stadiums in pro sports and the LCA and Truist Park (Atlanta Braves) rank above the rest on this all-around criteria."
"LCA is a beautiful building, despite its cheesy name. The atmosphere will never replace the Joe, but hopefully it comes close once the team is competitive again. The goal horn sucks, along with some bad music selections in game. Having an organist is a cool touch, though. If the Ilitch family follows through on their long-delayed promises of development around the arena, it could be a really special place in the city when the team returns to contention."
(From "NHL arena rankings: The best and worst places to see a game, as rated by fans" – The Athletic – 2/1/21)
If you have ever spent time at Little Caesar's Arena, what were your impression's of the league's newest venue (for now)? Share your thoughts in the comments section down below!
More…
The Grand Rapids Griffins began their season over the weekend with a 3-1 loss to the Chicago Wolves. Kyle Criscuolo was the lone goal scorer for the Red Wings' AHL team. Their next game is a rematch with the Wolves on February 11.
Here's an update on some of the Red Wings' players and prospects playing abroad and at the collegiate level:
Jonatan Berggren (Skellefteå AIK, SHL): 38 games played (GP), 10 goals (G), 28 assists (A), 38 points (P)
Theodor Niederbach (MODO Hockey, HockeyAllsvenskan): 10 GP, 1 G, 3 A, 4 P
Chase Bradley (Sioux City, USHL): 25 GP, 9 G, 10 A, 19 P
William Wallinder (MODO Hockey, HockeyAllsvenskan): 35 GP, 1 G, 5 A, 6 P
Elmer Soderblom (Frölunda HC, SHL): 17 GP, 3 G, 2 A, 5 P
Joe Veleno (Malmö Redhawks, SHL): 31 GP, 9 G, 6 A, 15 P
Carter Gylander (Colgate University, NCAA): 12 GP, 2.07 goals-against average (GAA), .919 save-percentage (SV%)
Keith Petruzzelli (Quinnipiac University, NCAA): 20 GP, 1.71 GAA, .932 SV%
ICYMI:
---
---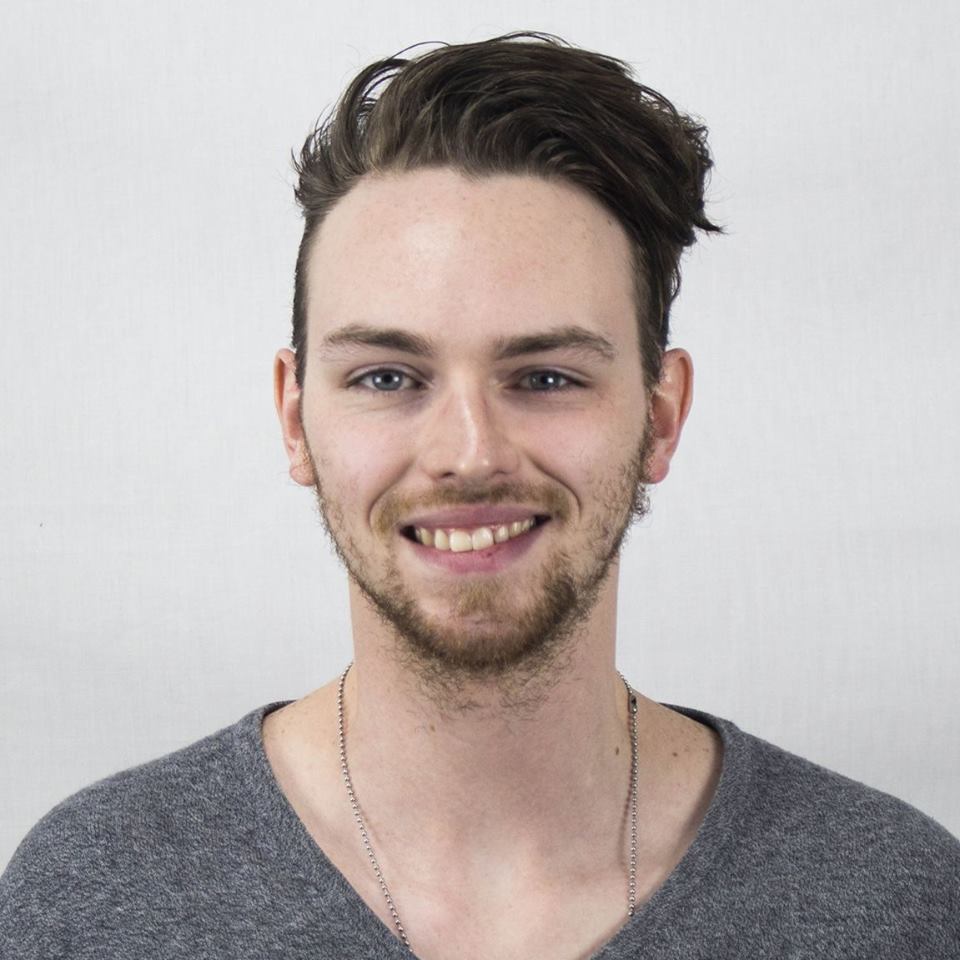 I am a Western Michigan University alum whose passion for hockey knows no limits. Dr. Pepper enthusiast. Catch me and my fellow Red Wings writers' YouTube show "The Hockey Writers Grind Line" which drops every Saturday.