Last season, Steve Yzerman, general manager of the Detroit Red Wings, made two quick trades within the first month or so of the 2019-20 season. He made a deal with the Chicago Blackhawks to acquire winger Brendan Perlini, and then 10 days later, he acquired forward Robby Fabbri from the St. Louis Blues. With the Red Wings coming up on the fourth week of the season, fans have got to be getting a little restless – come on, Stevie, make a trade already!
All jokes aside, it's never too early to make a move if the right player is available at the right price. Fabbri became one of the Red Wings' few success stories last season, and that wouldn't have happened if Yzerman was too gun-shy to pull the trigger on the deal. Clearly he's not gun-shy; he is known around the league as one of the most aggressive GMs in the NHL. If there is someone available that he likes, you can bet your bottom dollar that he has made a phone call or two about said player.
Yzerman's reputation isn't the only reason we know that he's looking around for ways to upgrade his team. Before center Pierre-Luc Dubois was traded to the Winnipeg Jets by the Columbus Blue Jackets, it was revealed that the Red Wings were in on trade talks revolving around the disgruntled forward. Just because he struck out on that particular player does not mean that he has stopped looking for his next move. Luckily for him and fans of the Red Wings, there are a few players that could be in line to become the Red Wings' next reclamation project.
Vince Dunn (D)
A member of the Blues during their championship run in 2019, defenseman Vince Dunn is still just 24 years old and seems to be on the outs in St. Louis. He was a healthy scratch last week ahead of the Blues' game against the Vegas Golden Knights, and since then, trade talk has picked up considerably.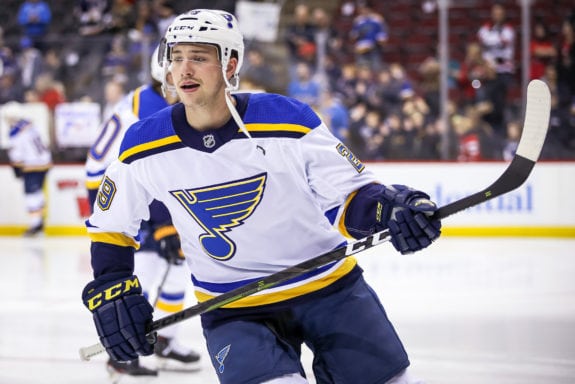 At 6-foot, 203 pounds, Dunn isn't some small offensive defenseman on the fringe of the NHL. Through 232 regular season games, he has 85 points, with 28 of them coming on the power play. The 56th pick of the 2015 draft has a positive influence when he's on the ice, as evidenced by his relative-Corsi% of 5.2. What this means is that Dunn increases his team's share of the offensive chances by 5.2% whenever he's on the ice. With a career average time on-ice (TOI) of 17:03, it's fair to wonder if he could do more with a more prominent role on another team.
He carries a $1.875 million cap-hit, and will be a restricted free agent (RFA) at the conclusion of this season. Any team that acquires him would retain his rights through free agency so long as they submit a qualifying offer to him.
THW's own Ethan Carter recently wrote a piece about what the Blues could expect in return from trading Dunn, and he specifically mentioned the Red Wings as a team St. Louis GM Doug Armstrong could work with. The trade that Carter has in mind goes as follows:
| | |
| --- | --- |
| Detroit receives: | Vince Dunn, 2021 sixth round pick |
| St. Louis receives: | Dennis Cholowski, 2021 second round pick |
This move gives the Blues a quality pick for a good player, as well as a prospect in Cholowski that ensures their defensive depth doesn't take a big hit during a season where depth is paramount. On the Red Wings' side of things, you're essentially flipping Cholowski for a player that already is what the team is hoping that he can become. While you hate to give up on a former first round pick, this is a player that could use a change of scenery just as much as the player Detroit is acquiring. Giving up the second round pick hurts a bit, but the Red Wings currently have three second rounders lined up for the 2021 draft; the Edmonton Oilers' second round pick acquired in the Andreas Athanasiou deal is the perfect one to give up here.
If Carter is correct in thinking that this is a deal that the Blues would seriously consider, then Yzerman should seriously consider it as well. Dunn would provide a boost to the lineup at even strength and on the power play – whose current struggles have been a hot topic in "Hockeytown". This is a player that can help the Red Wings today, tomorrow and potentially well into the future.
Victor Mete (D)
Ask most Montreal Canadiens fans how they feel about the small-sized defender and most of them will respond positively. Standing at just 5-foot-9, 183 pounds, 22-year-old Victor Mete is one of those offensively-gifted defenders that finds themselves stuck behind the threshold of becoming a full-time NHL player. It's a similar situation to that of Red Wings defensive prospect Joe Hicketts, though Mete has found way more success in the NHL than Hicketts.
Through 171 regular season games, Mete has 31 points, including 13 in 71 games during the 2018-19 season where he spent a lot of minutes alongside Shea Weber, the Canadiens' captain and top defender. Since that season, Montreal has added a few bodies on the blue line and currently finds themselves atop the Scotia North Division in terms of points-percentage (.750). They've done this without Mete in their lineup, which resulted in the defender formally submitting a trade request.
That being said, there has been a little pushback on the idea that the native of Woodbridge, Ontario is available:
This could just be Montreal GM Marc Bergevin doing what he can to get control of the situation – it does him and his team no favors to have it known that the player wants out. That damages trade value as rival GMs know that they can feasibly wait out the situation until a favorable deal can be made. It also could be genuine and the Canadiens have no interest in moving Mete at this time.
Acquiring Mete would be a similar move to acquiring Dunn, though the latter is more of a proven commodity in the NHL at this point. If the St. Louis defender is worth Cholowski and a second round pick, then Mete is probably worth a third round pick at most. The Red Wings have an additional third round selection in this year's draft (Vegas's from the Tomas Tatar trade) so they could dangle that pick plus a depth defender like Alex Biega or Dylan McIlrath. Would the Canadiens be interested? Possibly. Is it worth the trouble for the Red Wings? Probably not considering they can't find playing time for guys like Cholowski and Gustav Lindstrom as it is.
Sam Bennett (F)
It's not everyday that a former fourth overall pick becomes available. Unfortunately for Sam Bennett and the Calgary Flames, he hasn't really lived up to the hype of his draft position. This is even more shocking as he was considered a legitimate candidate to go first overall in that draft (the Florida Panthers took defenseman Aaron Ekblad with the first overall selection.) He was taken with the fourth selection in the same 2014 draft that the Red Wings took Dylan Larkin 15th overall and the Boston Bruins took David Pastrnak 25th overall. You win some and you lose some.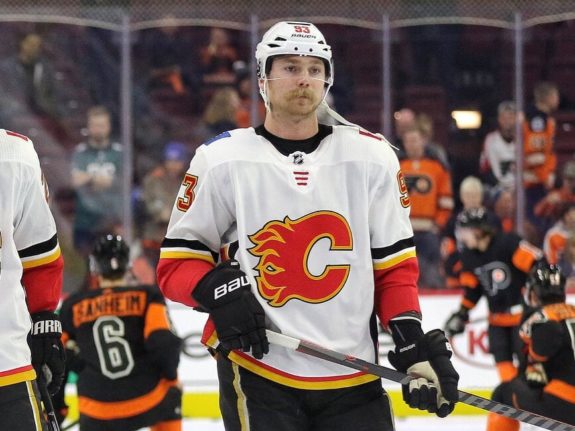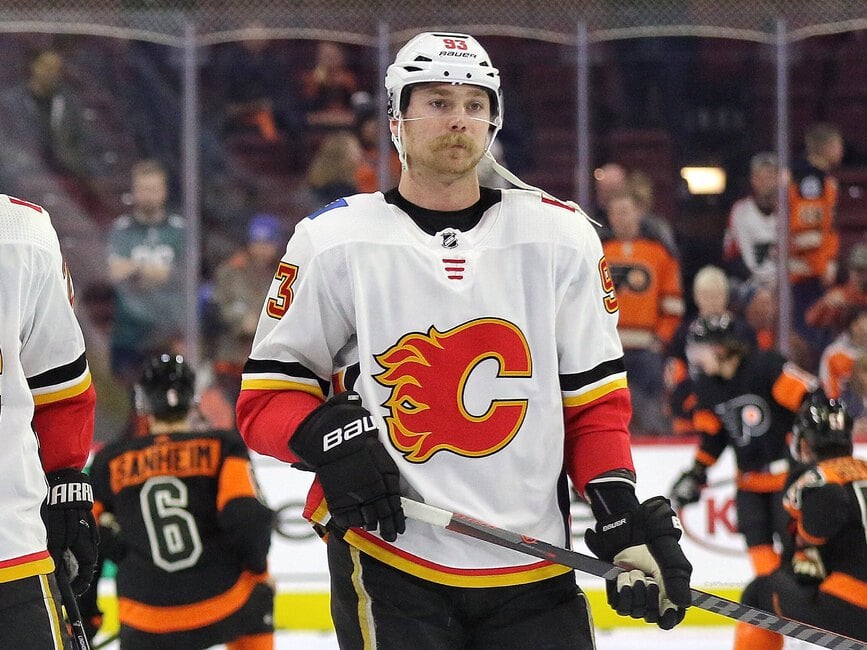 That's not to say that Bennett is a complete bust. The 6-foot-1, 195 pound center has never recorded more than 36 points in a season (he did so during the 2015-16 season) resulting in a career points per-game (P/G) rate of .35, but where he really comes alive is the playoffs, where he has 19 points in 30 games, a P/G of .63. He shines brightest when the pressure is on, becoming a tenacious forechecker in the offensive zone that is capable of cashing in on his opportunities. He averages just 14:12 in ice-time through 371 regular season games across seven seasons. He has a cap-hit of $2.55 million, and will be an RFA at the season's end.
Perhaps it's due to his usage that Bennett reportedly wants out of Calgary. Still just 24 years old, it's fair to wonder if a change of scenery would unlock the potential that made him such a highly-touted prospect entering the 2014 draft. So far, he has mostly been used in a third line role for the Flames.
Of course, just like the Mete situation, people within the Flames organization are denying that Bennett has asked for a trade. Also like the situation in Montreal, this could just be lip service in order to regain some control over the situation.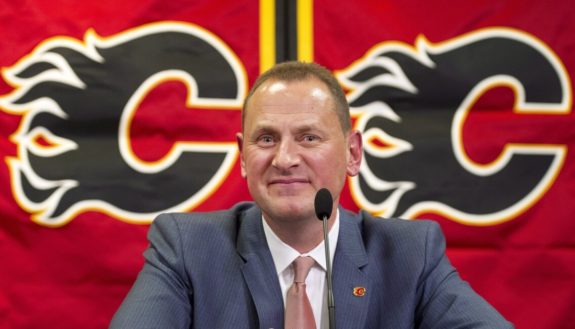 Making a move for Bennett shouldn't be completely out of the question for the Red Wings as their forward depth is far from set in stone. While their top-six is mostly filled with players that are in their prime, their bottom-six is almost entirely filled with veteran players that Yzerman could (and should) auction off for future assets as the trade deadline approaches. If the Red Wings' GM is looking for another reclamation project, this one could be a swing for the fences just like his moves for Perlini and Fabbri.
As for what Bennett could cost, there are a lot of different angles that Yzerman could take. Is there a veteran on the Red Wings' roster that Flames GM Brad Treliving likes? If so, can he and Yzerman form a trade around that framework? Is there a Red Wings prospect that Stevie Y has soured on that could entice Calgary? Given that the Flames have legitimate playoff aspirations, they would likely want something that can help them right now or in the near future. If a trade is made, how does it effect the playing time of guys like Givani Smith and Taro Hirose?
Future Considerations
Any move that Yzerman may or may not make will have multiple considerations going into it:
The Red Wings have many young players on the cusp of the roster whose opportunities could be prevented or delayed due to an acquisition. Guys like Michael Rasmussen, Smith, Cholowski and Lindstrom are all either slated to hang out on the Red Wings' taxi squad or play with the Grand Rapids Griffins of the AHL despite the promise they have all shown at the NHL level.
When Yzerman traded for Perlini, it came at the cost of defensive prospect Alec Regula. While Perlini never put it together in Detroit, Regula is considered one of the Blackhawks' top prospects. This is the risk you take when you move prospects for "project players".
The Seattle Kraken expansion draft is looming, which means that any player the Red Wings acquire would have to factor in to their plans come July 21. Difficult decisions are already facing the Red Wings – making moves like the ones listed here will only complicate matters further.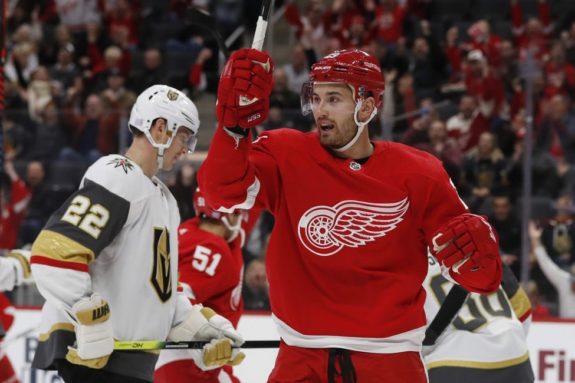 This is why, as fun as it is to connect the Red Wings to every available player on the market, it is important to take this with a grain of salt. Should Yzerman be interested in these players? I think so. Should he go out of his way to make a move? Probably not.
One thing that is for certain is that with a shortened season, as well as a GM that isn't afraid to make a bold move or two, Red Wings fans should look forward to seeing many trade rumors involving their favorite team over the coming weeks and months. But until something comes to fruition, they are just that: rumors.
Want more Red Wings content? Tune into The Hockey Writers' Grind Line — a new weekly live show on YouTube and Facebook. We stream Friday nights starting at 8:30 pm ET on The Hockey Writers YouTube channel. Check out this week's show below, and make sure you subscribe to the channel so you don't miss any upcoming shows.
---
---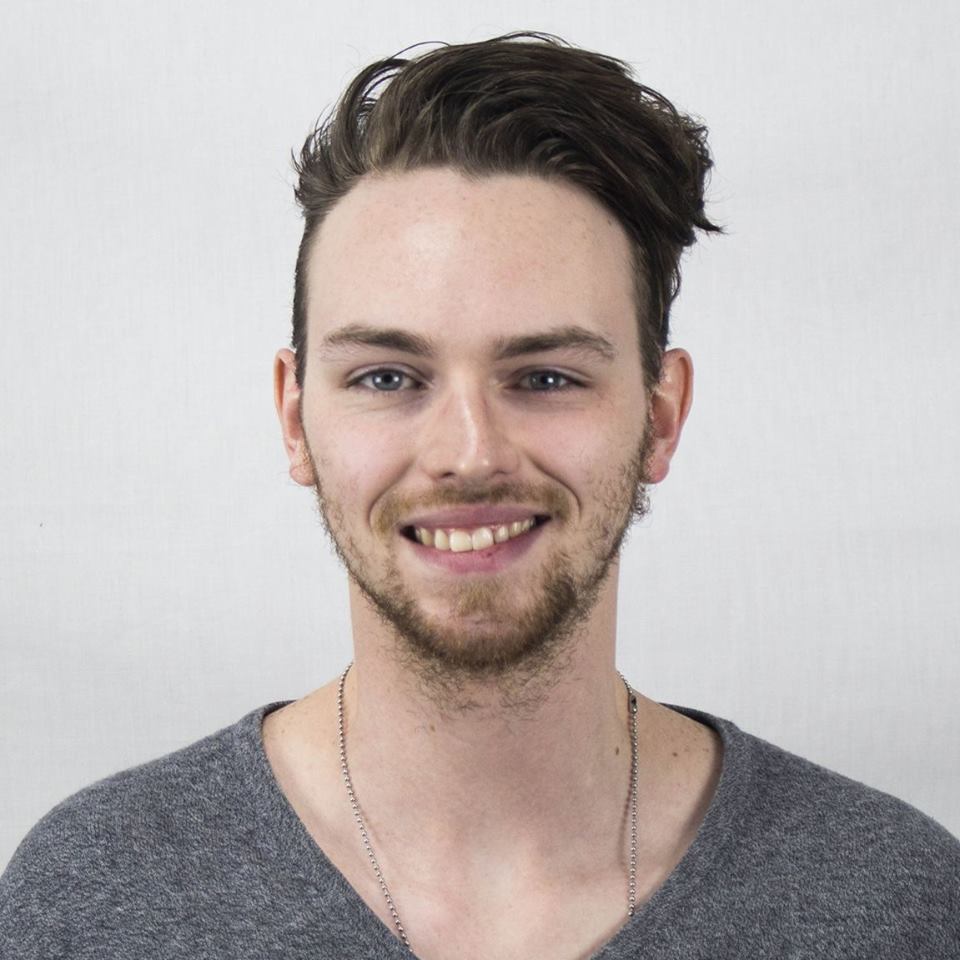 I am a Western Michigan University alum whose passion for hockey knows no limits. Dr. Pepper enthusiast. Catch me and my fellow Red Wings writers' YouTube show "The Hockey Writers Grind Line" which drops every Saturday.