The St. Louis Blues have reportedly been shopping the talents of Vince Dunn within the trade market, as was reported by Frank Seravalli of TSN. This comes after the club healthy scratched him for the Tuesday night game with the Vegas Golden Knights
It's no secret that Dunn has struggled mightily in the first six games of the season. Blues' head coach Craig Berube had this to say after the game on Tuesday.
That sounds like the Blues would like to keep Dunn and still believe in him, but there are multiple reports of them shopping him around. That could be Blues' general manager Doug Armstrong gauging the market on him, as a 24-year-old defenseman with a one-year contract, he could be worth a lot.
It doesn't seem all that likely that the Blues pull the trigger on a deal as of now, but here are a couple of possible returns they could be asking for and receiving.
First Round Draft Pick
This may seem like a lot, but Elliotte Friedman of Sportsnet reported that the Blues were asking for a first-round draft pick for Dunn.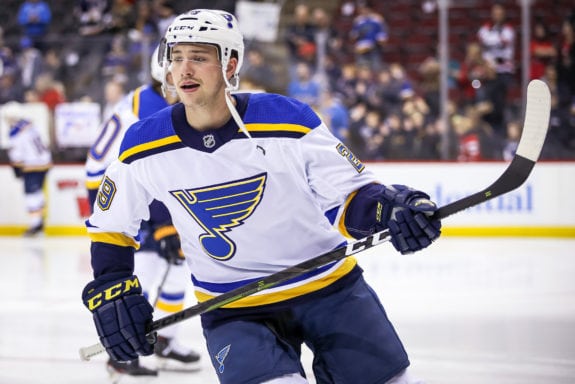 There are multiple teams that may expect to make the playoffs and would be willing to part with a first-round pick if they believe Dunn can help them. The Philadelphia Flyers, Pittsburgh Penguins, and Vancouver Canucks come to mind.
Dunn is still a player that holds a lot of value because he moves the puck well and is young with a lot of NHL experience under his belt already. With a cap hit of $1.875 million this season, he is also affordable.
There are questions about his defensive ability, but in the past, he has been a major part of the Blues' defensive group. In the 2019 Stanley Cup Playoffs, he came back after a jaw injury against the San Jose Sharks and made a huge difference from the blue-line in the Final against the Boston Bruins.
I don't know if any team would truly give up their first-round pick a couple of weeks into the season, but this is a compressed season, and teams may be desperate. If a first is offered, the Blues should take it immediately.
A Player and a Second or Third Round Pick
I'm not sure what the Blues would be looking for in terms of adding a player in a trade for Dunn, but I could see a veteran defenseman being added in a deal to bolster the defense or a forward for even more depth. The Blues currently rank 28th in goals against per game at 3.71.
I have created one potential trade proposal that likely won't happen, but could be worth exploring for both of these teams.
[table id=414 /]
This trade would make sense for both sides. The Detroit Red Wings would be getting a ready-to-play experienced defenseman in Dunn to add to their young group, and they could have long term if things work out.
He would get more minutes and likely be a key puck mover on their power play, which has the likes of Dylan Larkin, Tyler Bertuzzi, and others on it.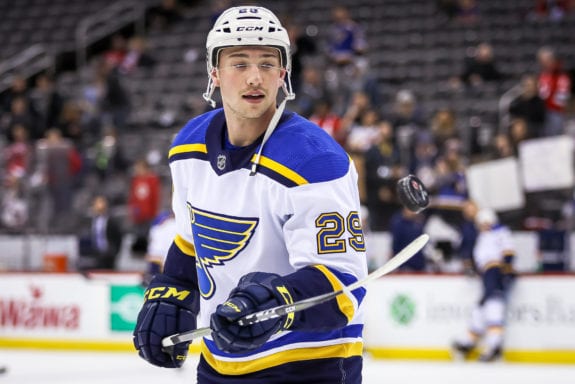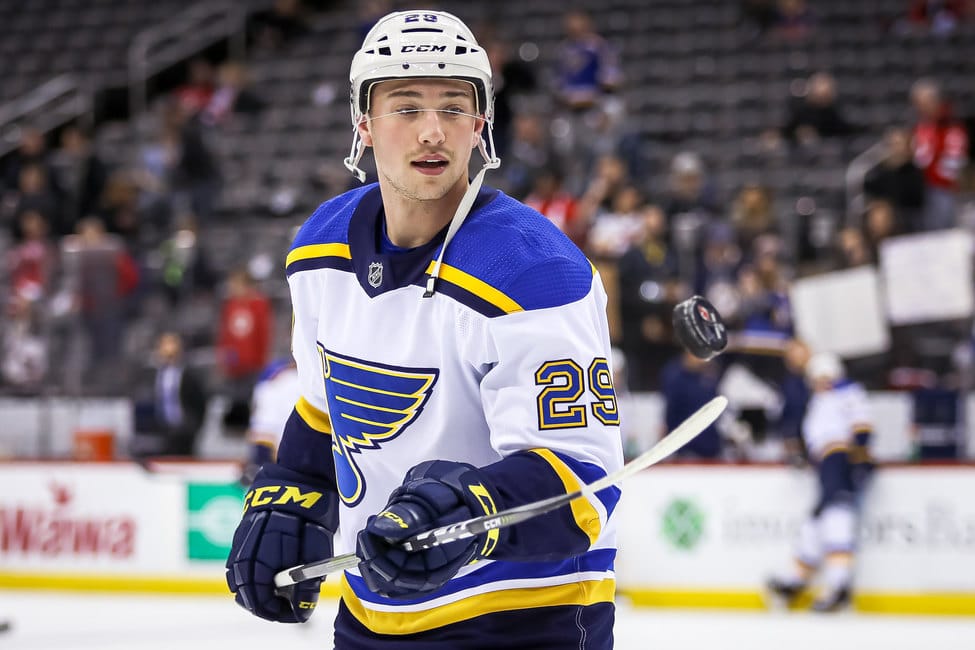 The Blues would be getting a 22-year-old defenseman in Dennis Cholowski, who was a 2016 first-round pick and has only played 88 games with Detroit and is on the taxi squad right now.
Cholowski could crack into the Blues' top-six defenders or could be a healthy scratch who is ready to play. He still has upside and potential with a chance to develop in St. Louis. He is 6-foot-2, 197 pounds, with a strong game.
He rose quickly up draft boards prior to the 2016 draft, moving up 25 spots in the Central Scouting Rankings for North American skaters in the final release. He plays a full 200-foot game and would seemingly fit into the Blues' style.
It remains to be seen whether a Dunn trade comes to fruition, as it seems to be 50-50 to this point. Clearly, Berube still thinks he can use Dunn down the road if he cleans up his mistakes and plays the way they know he can.
But with the news that the Blues were listening to offers on him, it was worth exploring potential deals for him. The Blues have to find a way to get better defensively and playing as a cohesive unit.
We knew this would be a challenge early in the season after losing two key defenders over the last couple of seasons with Alex Pietrangelo and Jay Bouwmeester.
Either way, I have full confidence in this organization to either land a draft pick and/or player for Dunn or help him to fix his game and get back into the lineup. The Blues have a sticky situation to maneuver just two weeks into the season.
---
---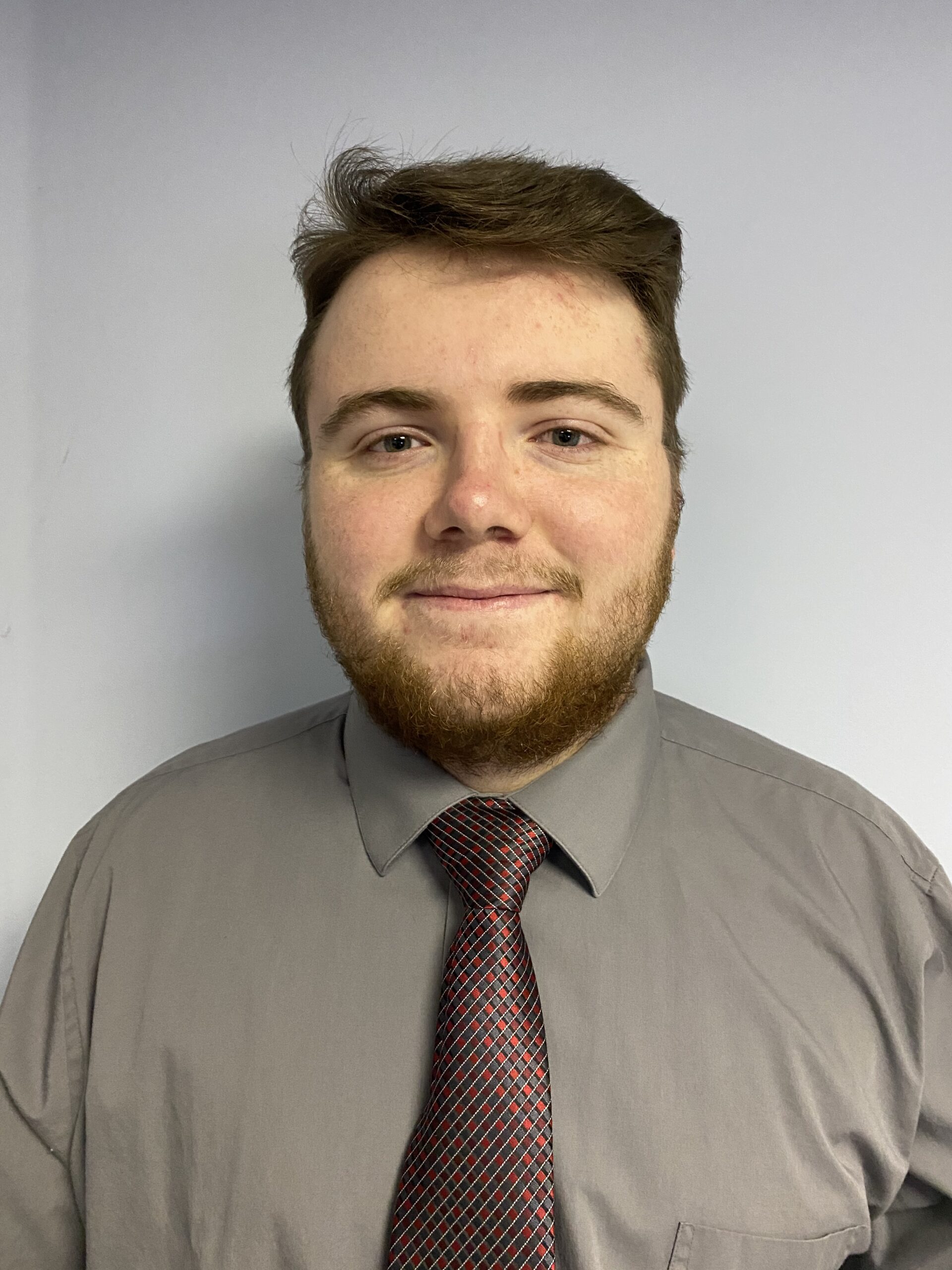 Ethan Carter has been writing at The Hockey Writers for over three years now. He also co-hosts The Blue Note Podcast for the Bleav Network, which covers the Blues and the NHL multiple times per week.