Two teams bolstered their position in the NWHL standings on day four of the 2021 season in Lake Placid and by the end of the night on Jan. 27 one team was left searching for answers.
It was like deja-vu all over again for the Boston Pride in the opening game, as they blew a 1-0 lead in the third period for the second consecutive day. The Connecticut Whale scored four times in a span of nine minutes during that third period to win 4-1 and pick up their second win of the season.
Game 2 of the day was supposed to feature the Buffalo Beauts and the Metropolitan Riveters, but the Rivs were held out of the game by the league due to an abundance of caution. 
Enter the Toronto Six. They found out late Tuesday night they'd be playing their fourth game in five days. After falling behind 2-1 in the first period they rallied to win their second consecutive game, doubling up Buffalo by a score of 4-2.
At the end of the night, the Six found themselves alone in second place in the NWHL standings, one point behind the Minnesota Whitecaps. The Whale are now tied for third with the Riveters, with both teams sitting two points ahead of the Pride and three points clear of the Beauts.
A Night of Firsts
Connecticut defender Tori Howran got the comeback started when she blasted her first NWHL goal after a face-off win by teammate Emma Vlasic. Howran was drafted 7th overall by the Whale in the 2020 NWHL Draft, now has a point in each of her first three games as a pro.
Related: Emma Vlasic's Season in Review
The assist was Vlasic's first as a pro in the regular season (she had three against Buffalo in the playoffs last March) and the first of three on the night. She finished with four points in the game, a career-high for her and a season-high for anyone in the NWHL this season.
Katelynn Russ had the game-winning goal (less than three minutes after Howran's marker), her first winning goal as a pro, and later in the period, Amanda Conway registered the first assist in the NWHL on Vlasic's power-play goal that made it 4-1.
The win was Connecticut's first against Boston since way back on Feb. 2, 2018, a span of 13 games.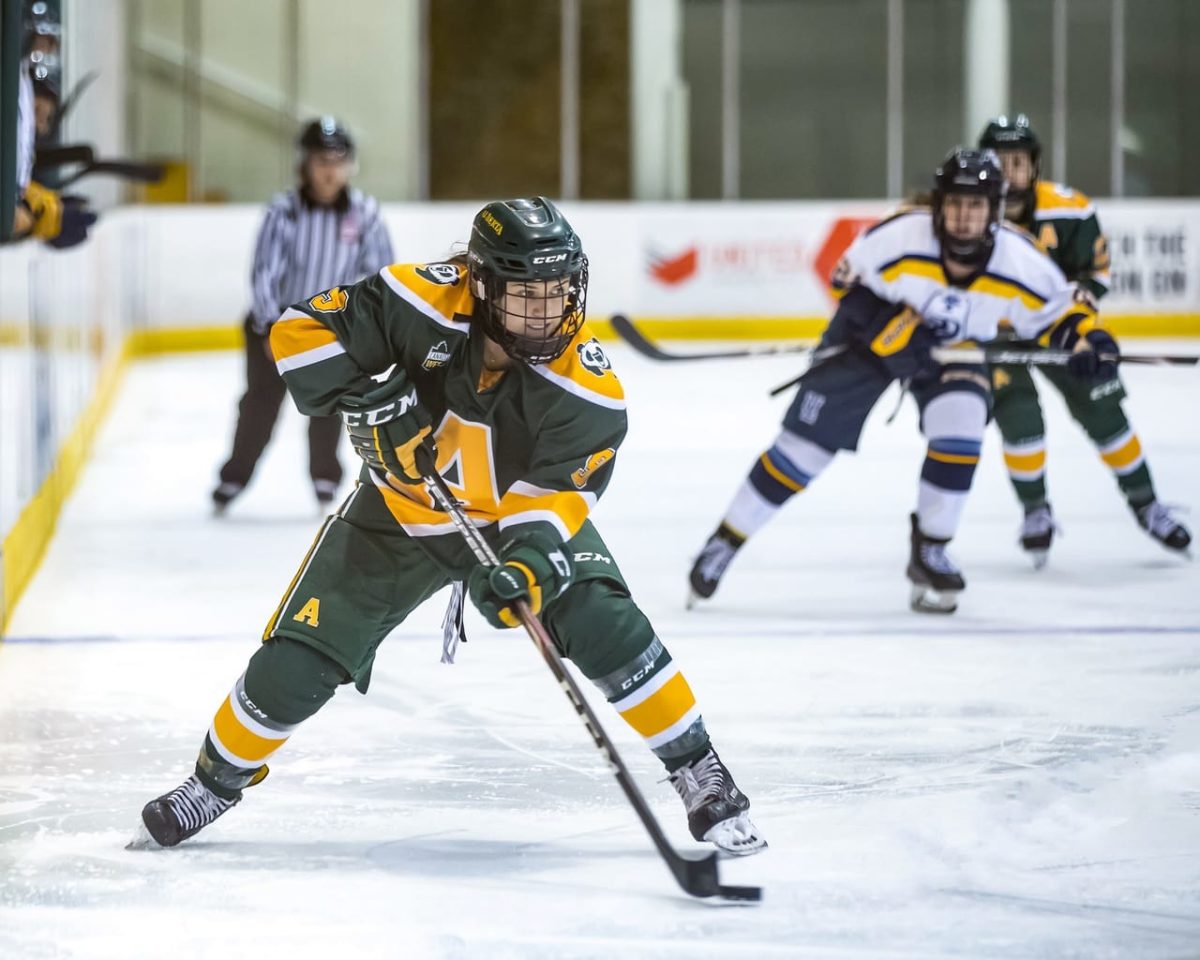 Autumn MacDougall was nearly automatic in the first period for the Beauts against Toronto, netting her first two career goals. She was the 14th overall pick in the 2020 NWHL Draft.
On Toronto's second goal of the game, Natalie Marcuzzi (the 22nd overall pick in the 2020 NWHL Draft) registered her first pro assist/point. Five minutes later Megan Quinn netted her first pro goal/point and it turned out to be the game-winning goal. Sarah-Eve Coutu Godbout picked up her first NWHL point/assist on the goal.
Pickle Power
Apparently, Vlasic likes to save her big games for the biggest stages. Those Yale kids are pretty smart! Back on Feb. 9 at the 2020 NWHL All-Star Game, the 24-year-old had her first multi-point game as a pro with two assists. After finishing the regular season with nine goals and zero assists, she chipped in three assists while helping the Whale win their first playoff game in four years.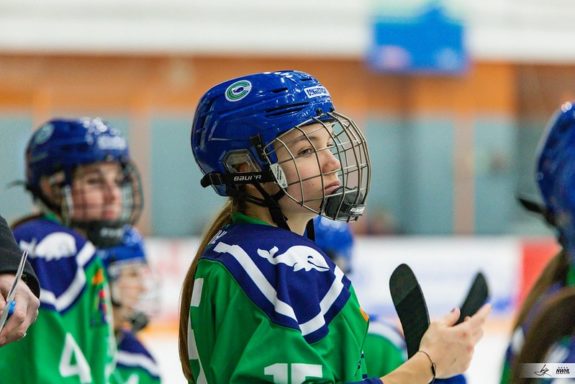 Wednesday night in Lake Placid, Vlasic was the scoring star as the Whale got a bit of revenge against the Pride after being eliminated by them last spring. She also won 14 of the 26 face-offs she took against Boston as she continues to be a rising star for her team and the league.
Is this the beginning of Vlasic and her Whale teammates ascent to the top of the league? Maybe, there's still time to sort that all out with the remaining games. What we do know is that she is a rising star in this league with all of the tools to continue being a formidable presence in their lineup consistently.
Quotes of the Day
"A great win. A real character win for our team, they battled and stuck with it. It just shows how much this group has improved and how happy we are with what we've done so far." – Whale head coach Colton Orr.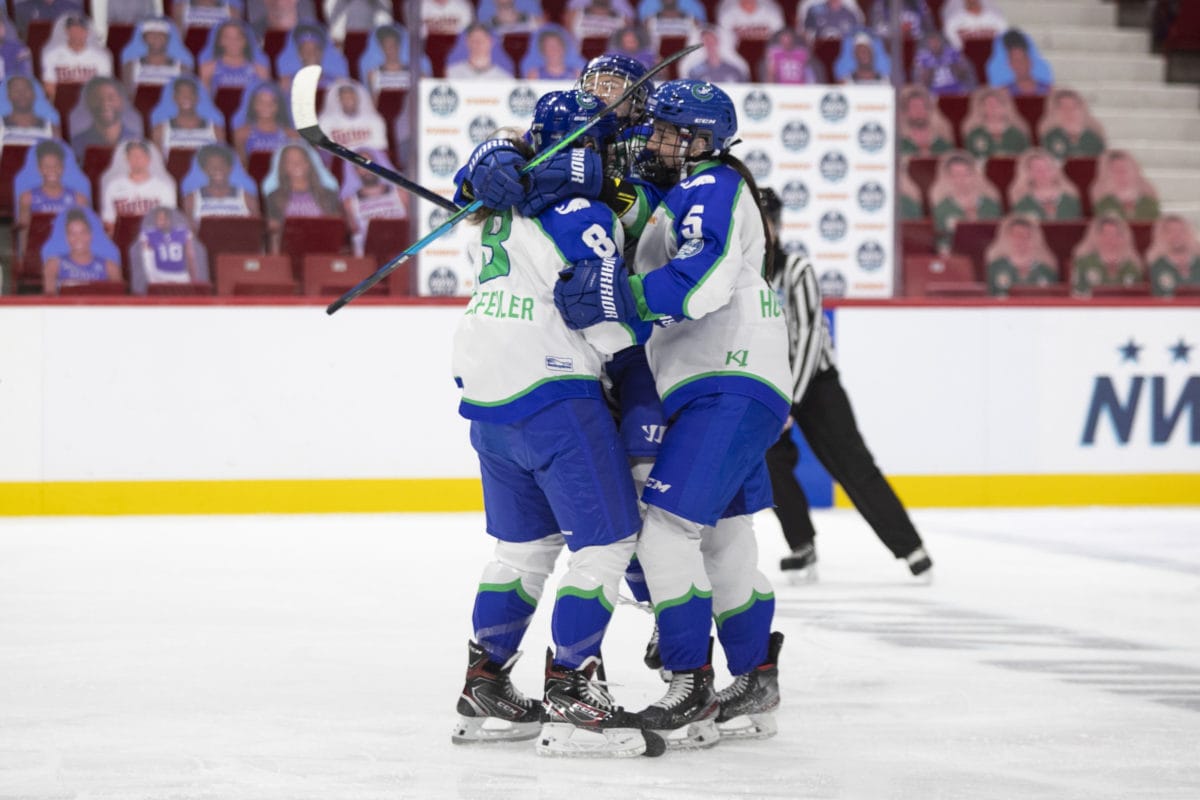 "This team (Boston) last year it always felt like they beat up on us and it was always a battle. We just couldn't get over that hump to beat them. It feels good to finally beat this team." – Emma Vlasic on finally beating the Pride.
"Colton always stresses getting the shot past the first person (in the shooting lanes). I was just trying to get my shot past that first layer because I knew I had my players going to the net. Luckily it went in." – Whale defender Tori Howran on her first pro goal.
"Four games in five nights, a late-game last night. To play a late afternoon game was tough. But no excuses. I think we played a strong game and in the third period the wheels fell off. We'll take some positives from what we did tonight and get some rest over the next couple of days. We'll be ready for Saturday." – Pride head coach Paul Mara.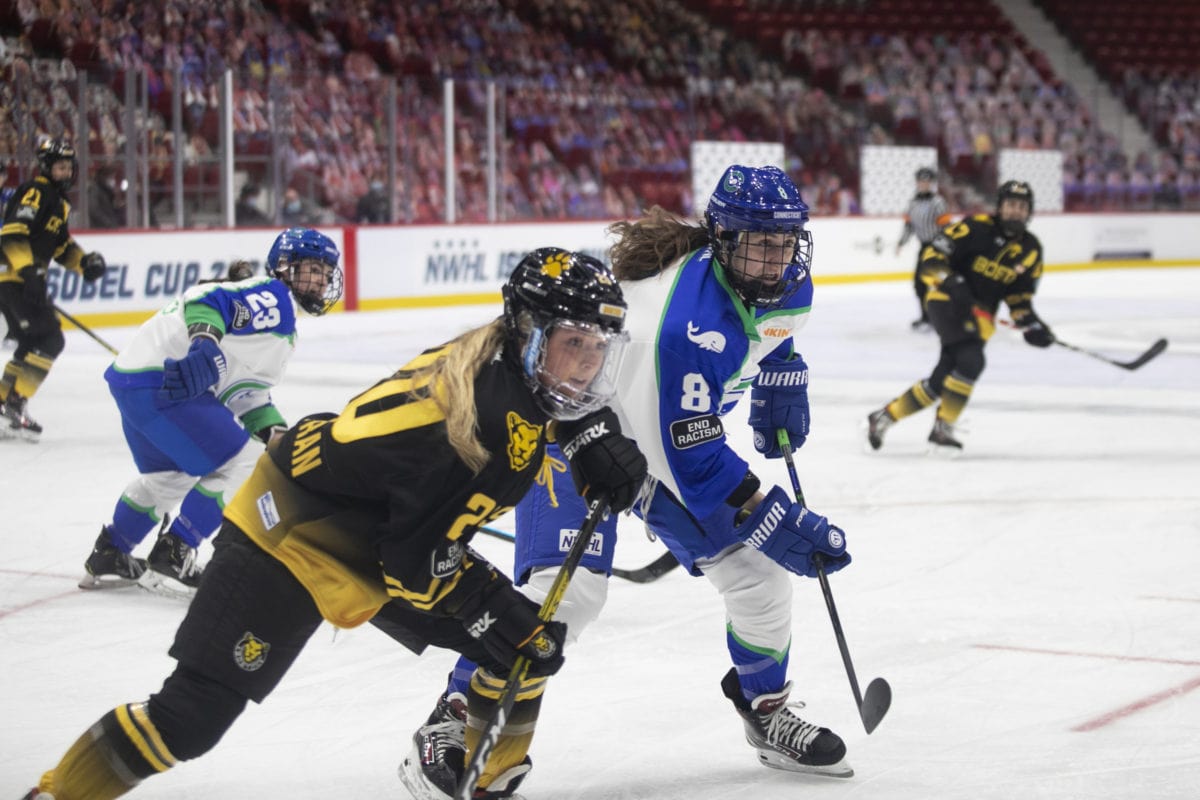 "It's an injury we are still trying to figure out and diagnose what exactly is going on with her. She'll meet with the doctors again tomorrow. She is day-to-day." – Mara on Pride captain Jillian Dempsey, who dressed for the game but didn't leave the bench.
"Thanks again for being here so late! Thank god we're in the winner's circle, because if not we'd be having to wait for a half-hour." – Six head coach Digit Murphy at the open of Toronto's postgame media availability.
"It was physically and emotionally tiring. We played four games in five days, but the kids answered the bell and they played all the way to the end." – Murphy on her team's performance in a surprise game.
"I was definitely shooting to score." – Six defender Megan Quinn when asked if she was shooting to score or for a deflection.
"Carly is a professional. The ability for our players to play a game and trust your goalie, to know that she's got your back, you can't put a value on that." – Beauts head coach Pete Perram on his team's confidence in netminder Carly Jackson.
"Our whole team sacrifices their bodies every game. Some of them don't really hurt too much if they get you in the right spot. My body feels pretty good and I'm ready for the next game. I love blocking shots and so do my teammates." – Beauts defender Marie-Jo Pelletier on how she felt after recording four blocked shots; as a team, they had at least 20.
"I think I blanked out on both of them." – Beauts rookie Autumn MacDougall after scoring her first two NWHL goals.
My 3-Stars of the Day
1) Emma Vlasic (Whale) had the game of the season thus far, torching the Pride with a four-point performance (1g-3a). Even when she isn't scoring Vlasic is an effective player, but when she is scoring she is one of the league's top talents.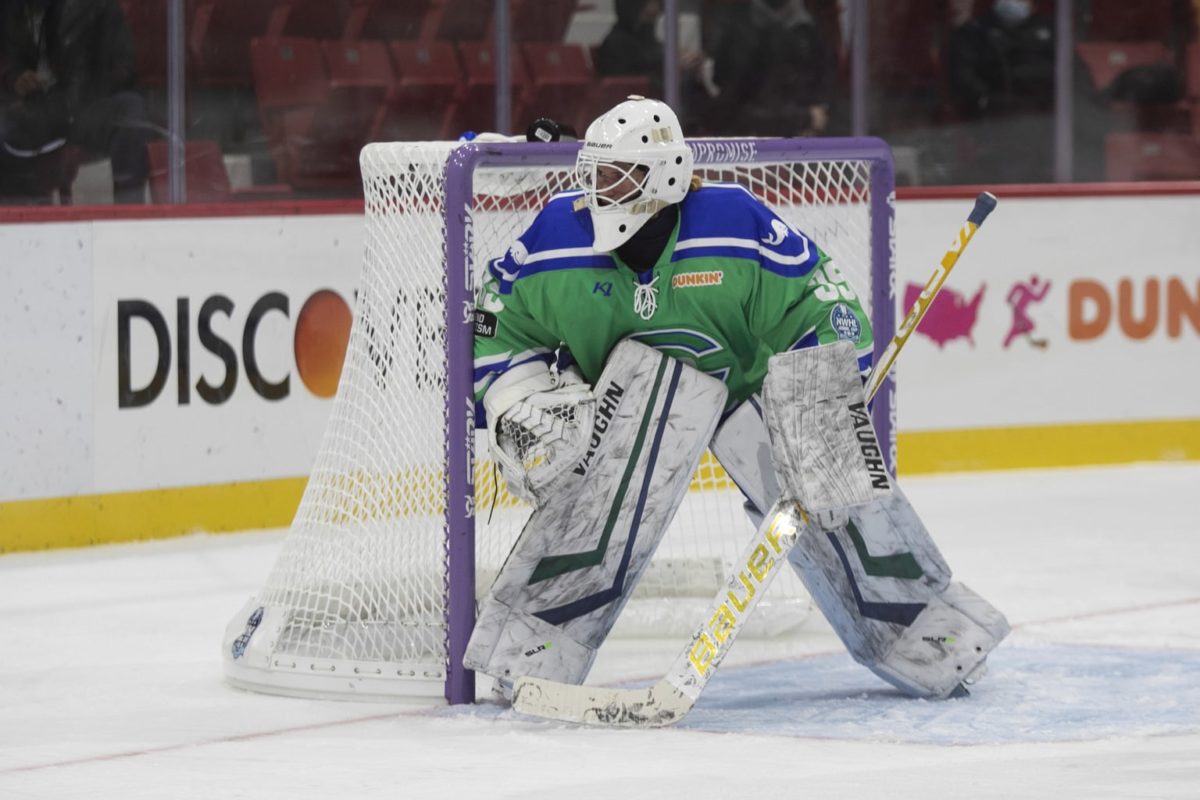 2) Abbie Ives (Whale) had 34 saves against Boston to win her second game in as many starts as a pro. Her only blemish was a power-play goal late in the first period. Ives has now stopped 62 of the 64 shots she has faced in Lake Placid.
3) Carly Jackson (Beauts) had 45 saves in the loss and it's crazy to think that she has yet to pick up a win after another Herculean effort in goal for Buffalo. The wins will come eventually. Jackson has now made at least 35 saves in each of her first three starts (0-2-1) and has faced more shots (131) than any other goaltender.