The goalies found their mojo again on day three of the NWHL's 2021 season in Lake Placid. After an offensive explosion on day two, there were only four goals allowed in the two games on Jan. 26.
The Minnesota Whitecaps extended their hex over the Metropolitan Riveters in the opener, winning yet another 1-0 game against their rivals. The win leaves the Whitecaps as the league's lone undefeated team and alone in first place.
In game two of the day, the Toronto Six rallied in the third period with two goals to clinch their first-ever victory, a 2-1 triumph over the Boston Pride. They scored twice in a span of 1:25, flipping the script from an 0-1 deficit to a 2-1 lead with 15:04 left in regulation.
Boston captain Jillian Dempsey fell awkwardly near the end of the game on her left arm and didn't take a shift after that. Head coach Paul Mara said following the game she would be evaluated in the morning and early reports suggest that she should be okay to play in their next game against Connecticut.
A Night of Firsts
Toronto picked up the first win in franchise history behind a lot of hard work and some clutch performances by their special teams' units. They killed six of the seven penalties they took, and the power play finally cracked the wall known as Lovisa Selander in the Pride's net.
Brianne Wilson-Bennett had the franchise's first ever penalty shot in the game when it was 1-0 Boston and was denied by Selander.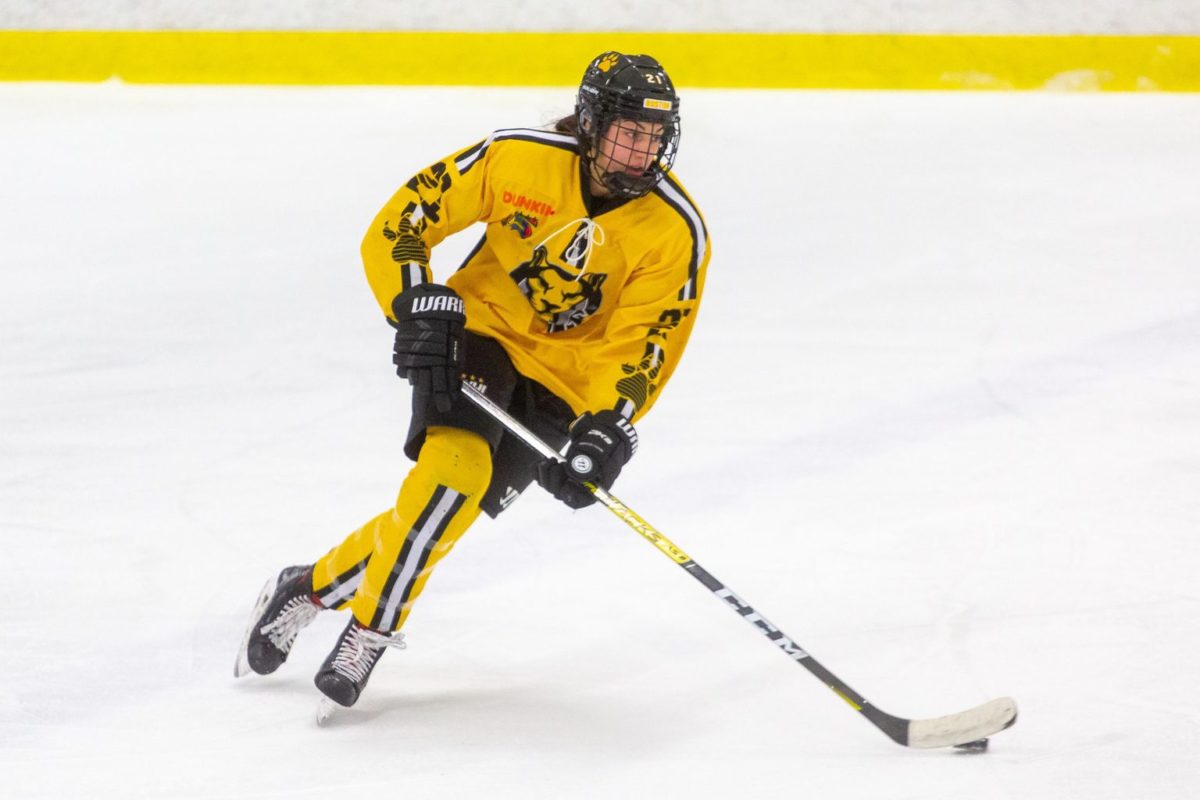 Boston's goal (by Christina Putigna) was assisted by defender Taylor Turnquist, her first point in the NWHL.
Toronto's first goal was scored by Brooke Boquist, which was also her first NWHL goal. It was a huge momentum-shifting play as it tied the game in the third period and set the stage for her teammates to rally for the win.
Lindsay Eastwood, who scored the franchise's first goal two days prior, picked up her first NWHL assist on Boquist's goal. Mikyla Grant-Mentis continues her amazing play this season and netted the first-ever game-winning goal for the Six. 
Though Boston's offense struggled again (a total of two goals in their two losses), they did have some quality chances. The only problem was Elaine Chuli was large and in charge for the Six in goal. She finished with 24 saves in her first NWHL win.
Mack Attacks
We could write all about the goalie duel in the day's first game but wanted to focus on the play of rookie forward Haley Mack. She scored the lone goal against the Riveters and after a quiet opening game of the season, it seems that she is really finding her groove.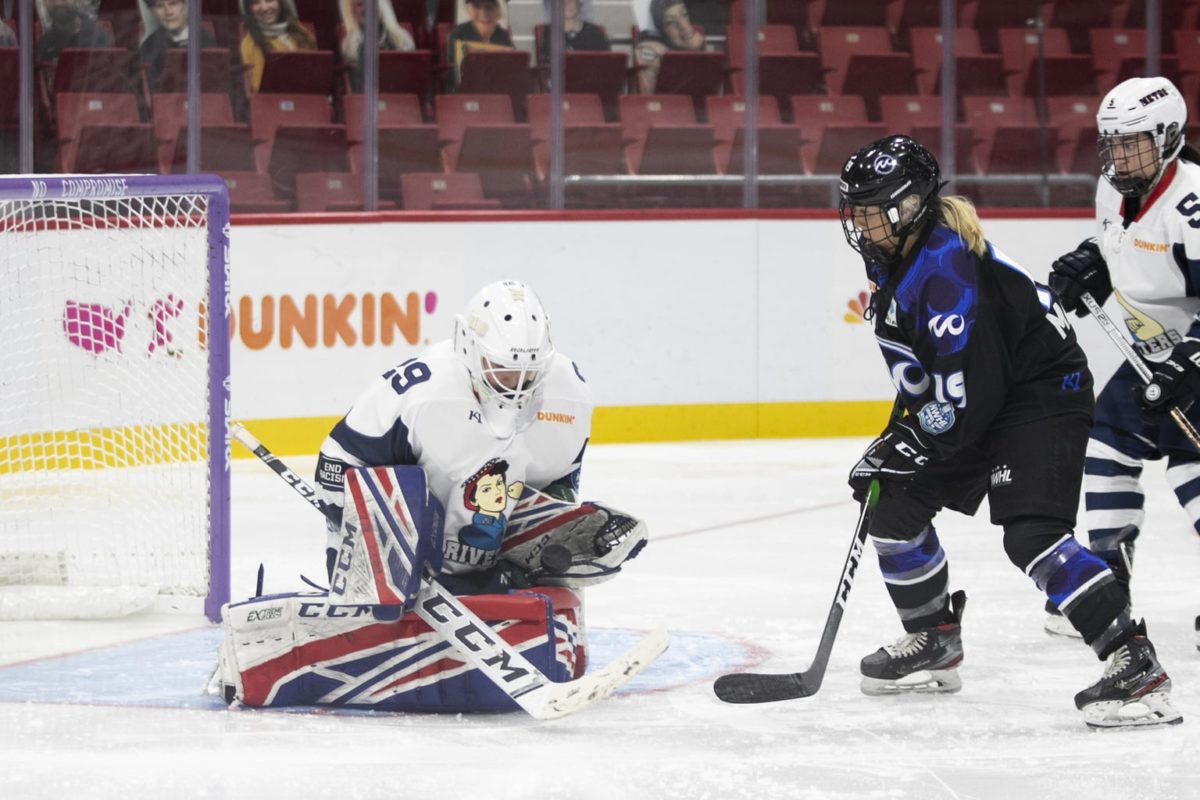 Mack was selected by Minnesota with the 23rd overall pick (Rd. 4) in the 2020 NWHL Draft and that selection is now paying dividends. On Sunday she netted her first NWHL goal and then also had the game-deciding goal in the shootout
Against the Riveters, Mack was all over the ice and fired five shots on goal – none more important (obviously) than the 5-on-3 power-play goal with 10.5 seconds left in what was a 0-0 tie until that point.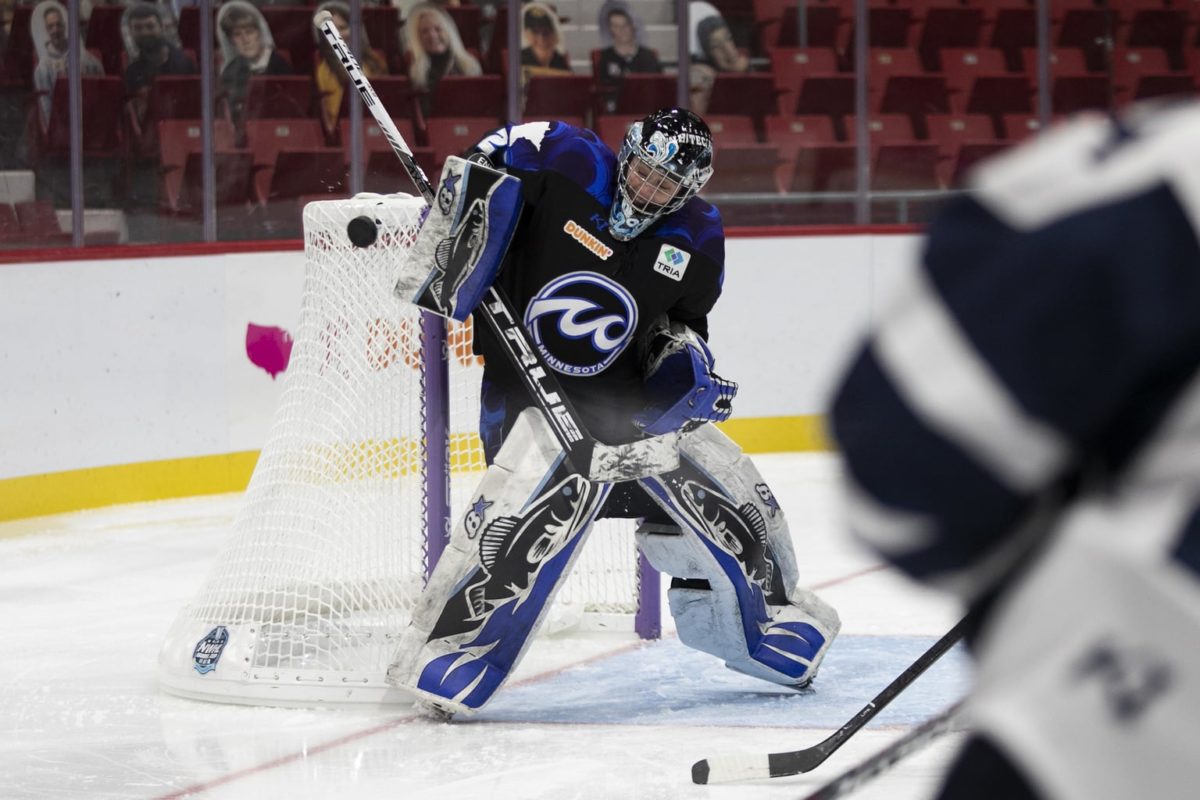 Dating back to last March's semifinal game, the Riveters and Whitecaps have now played 126:39 (two games + overtime) in their last two duels and there has been a total of two goals scored (both by Minnesota).
Mack's heroics secured yet another shutout for goaltender Amanda Leveille, setting a league record (6th shutout) and extended her shutout streak again the Rivs to 140:34 (dating back to last season).
Quotes of the Day
"Sonjia Shelly today was unbelievable. I don't think that was a 1-0 game, I think that we probably should have had three or four more (goals). She played phenomenal." – Whitecaps goalie Amanda Leveille on her goaltending adversary.
"I had full faith that my teammates were going to score on that 5-on-3. Superstar over here just netted another goal for us." – Leveille on Whitecaps teammate Haley Mack.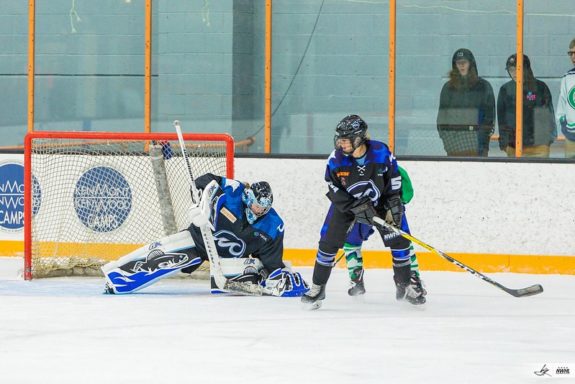 "I'm just so grateful to be here with all of my teammates. I know there is so much work that went in behind the scenes for us to have this opportunity. We're so grateful to everyone involved in this." – Leveille on playing in Lake Placid.
"From the very start of this tournament I've been feeling really good about myself and how I'm playing. I feel like I'm seeing the puck and moving well." Riveters goalie Sonjia Shelly.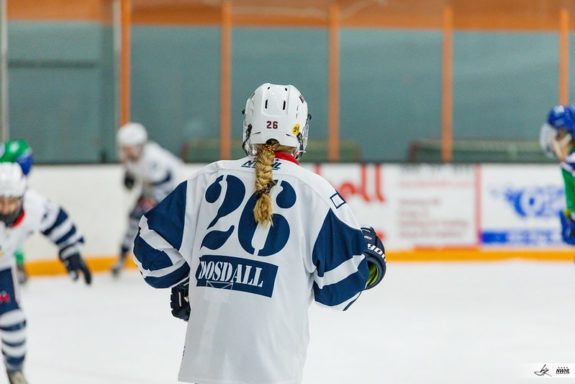 "I've been on this team for all six seasons and this is the strongest team I think that I've been a part of, and I mean that in the full sense of the word team. We work really hard and we've kept the grit that makes the Riveters the Riveters since season one." – Defender Kiira Dosdall Arena.
"This was an awesome battle tonight. They're a great hockey team. We know we can play with them. It was an unfortunate ending." – Dosdall Arena on matching up well against Minnesota.
"It's absolutely unreal. It was a full team effort from everyone." Six forward Brooke Boquist on the franchise's first win.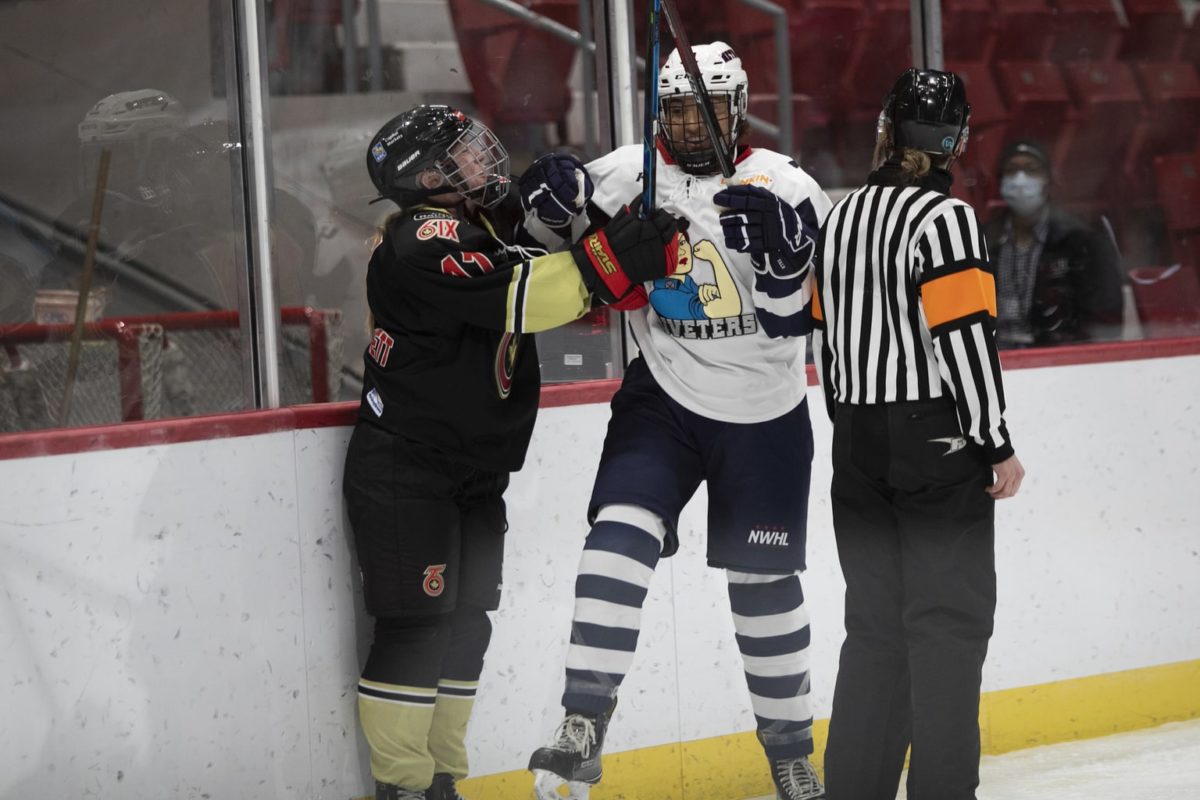 "It feels unbelievable to actually win the game! Last time I thought we won! And then we lost! It was awesome." – a very excited Six coach Digit Murphy.
"We scored five goals (on Sunday) against a top team. That gave us a lot of confidence going into this one." – Boquist on the team finding their groove.
"I don't want them scoring five goals every game and thinking they're all that and a bag of chips. We need to earn our wins." – Murphy on her team's confidence level.
"She just freaking roofed it!" – Murphy on Boquist's goal.
"We'll forget about this one and move on to tomorrow. That's what we care about, that's what we're focused on." – Pride head coach Paul Mara.
My 3-Stars of the Day
1) Amanda Leveille (Whitecaps) had 38 saves to secure her NWHL-leading 45th career win. She's only surrendered six goals in three games so far this season. It's just Lev being Lev.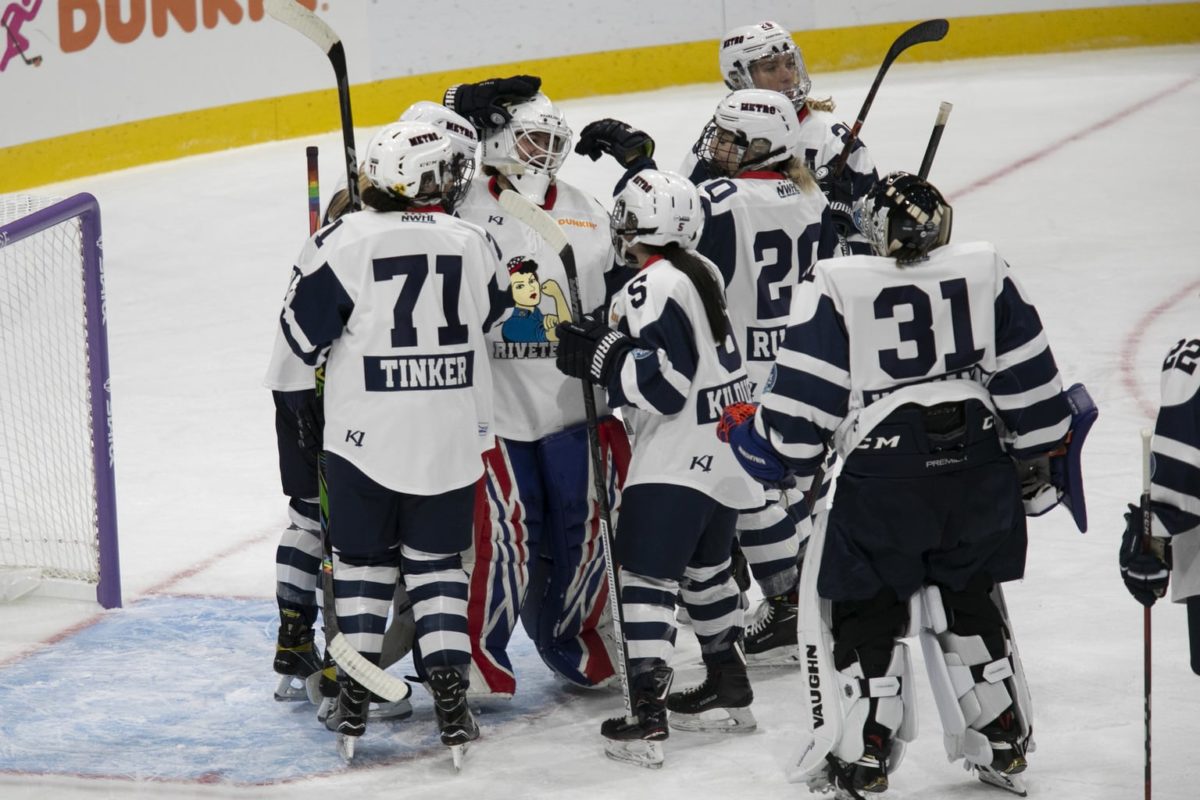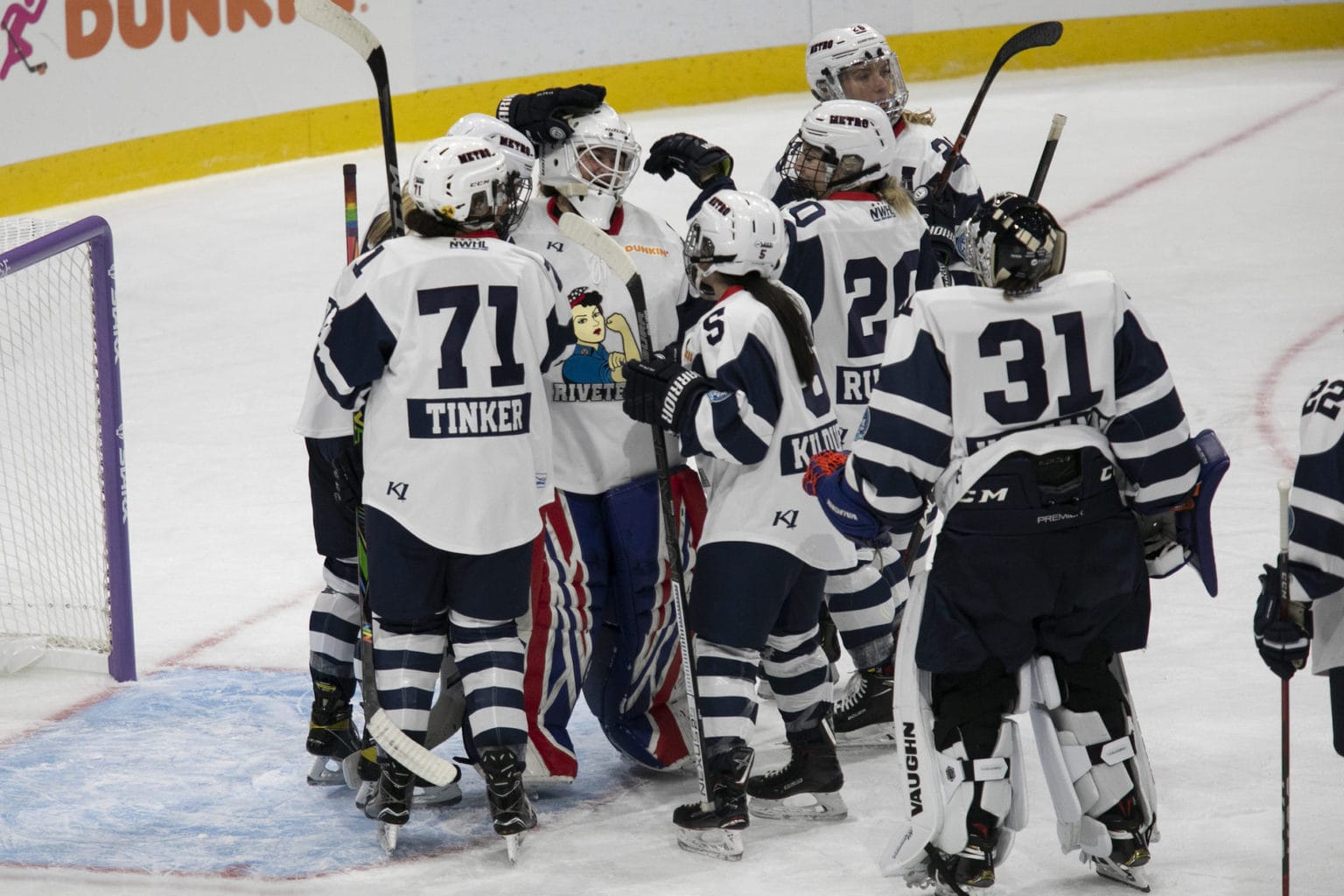 2) Sonjia Shelly (Rivs) had 36 saves in the loss and kept her squad in the game throughout the evening. Her shutout streak ended at 119:50, and she's now stopped 76 of the 77 shots she has faced in Lake Placid.
3) Brooke Boquist (Six) had the game-changing, power-play goal against Boston after it looked like the Pride were going to muck and grind their way to another win. You can see she is becoming a difference-maker and after the goal, her confidence should be high.
Dan Rice is in his 9th year of reporting for THW & has covered NJ Devils home games for 15+ years at various websites. He began his journey working for legendary broadcaster/writer Stan Fischler from 2002-04 & completed an internship at the ECHL; he also has been writing features for the NWHL (nwhl.zone) website since 2016.