The 2023 NHL Trade Deadline is just a little over a month away, and that means that every team across the league is taking stock of what they have, what they need, and how they can go about positioning themselves for success for the rest of this season and beyond. For some teams, this means making a small change or two to boost their depth with hopes of going on a long playoff run. For others, this means making big moves to add or subtract from their current roster in hopes of adding difference-makers either now or in the future.
---
---
Two teams that will be weighing whether or not to make a bold move or two before the trade deadline are the Detroit Red Wings and the New York Rangers. These Original Six teams are at opposite ends of the spectrum in terms of the NHL hierarchy; the Rangers went to the Eastern Conference Final last season and are hoping to compete for a Stanley Cup this year, while the Red Wings are stuck in the mushy middle of being too good to tank but not good enough to compete for a playoff spot. With one team looking to contend this season and the other seemingly still focused on building for the future, these two teams could help each other accomplish their goals for the remainder of this season.
It all just depends on how bold these two teams are willing to be.
Rangers' Needs
The Rangers have been linked to a number of players over the last year or so. With the spotlight that comes with playing in New York City, all of the biggest pending free agents and trade targets are suggested as a target for the Rangers at some point or another. This season is no exception as The Hockey Writers' Scott Blair explains.
"Well the big rumor I'm hearing is Bo Horvat (who was recently acquired by the New York Islanders) or Timo Meier," he shared. "And of course Patrick Kane is being mentioned."
Related: Blackhawks & Rangers Could Make 2023 Deadline Blockbuster
---
Latest News & Highlights
---
Meier and Kane are two of the biggest fish swimming in the trade deadline pond this season, so it shouldn't be a surprise that these players are being linked to the Rangers. However, Blair points out that acquiring players of that caliber is going to be more complicated than just putting together a good enough trade package.
"The problem in any situation is [the Rangers are] up against the salary cap," he said. To his point, the Rangers are currently just over $1.5 million under the $82.5 million salary cap, though CapFriendly shows that they can add upwards of $3.8 million to their books while remaining cap compliant. Between Meier and Kane, Meier's $6 million cap hit is the cheapest. The Rangers have space to maneuver, but they won't be able to add a big ticket item at the deadline without moving around some salary.
The Rangers' wish-list isn't exclusive to forwards, however. Blair also notes that Rangers general manager (GM) Chris Drury would be interested in adding an experienced defenseman that can "consistently play with some bite back there and help Jacob Trouba out in that regard." He adds that an added bonus would be if the defender in question has Stanley Cup Final experience.
Now the questions becomes whether or not the Red Wings have pieces to offer that fit the Rangers' needs.
What the Red Wings Have to Offer
At this point, it is a bit of a mystery how active Red Wings GM Steve Yzerman is going to be at the deadline. It seems reasonable to expect him to move out some of the team's spare parts, but there is potential for him to have perhaps his most active trade deadline since becoming the team's GM in the spring of 2019. The Red Wings have a slew of players that could be of interest to contending teams, including Drury's Rangers.
Much attention is being paid to the status of winger Tyler Bertuzzi and whether or not he will remain in Detroit past the trade deadline. The almost 28-year-old is a pending free agent and plays the type of game that translates well in a playoff setting. He goes to the tough areas of the ice, he racks up points by creating and finishing plays, and he's not afraid to lay his body on the line in the defensive zone. He had a career year during the 2021-22 season, finishing with 30 goals and 62 points in 68 games.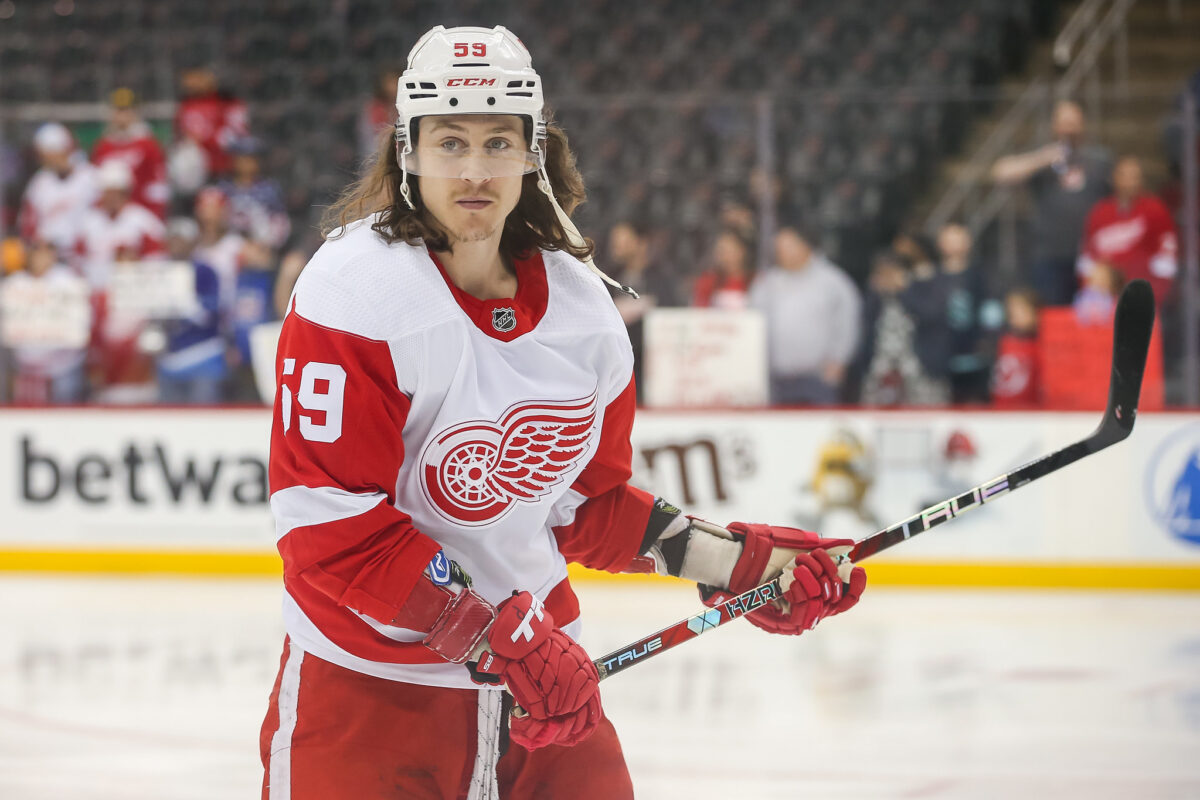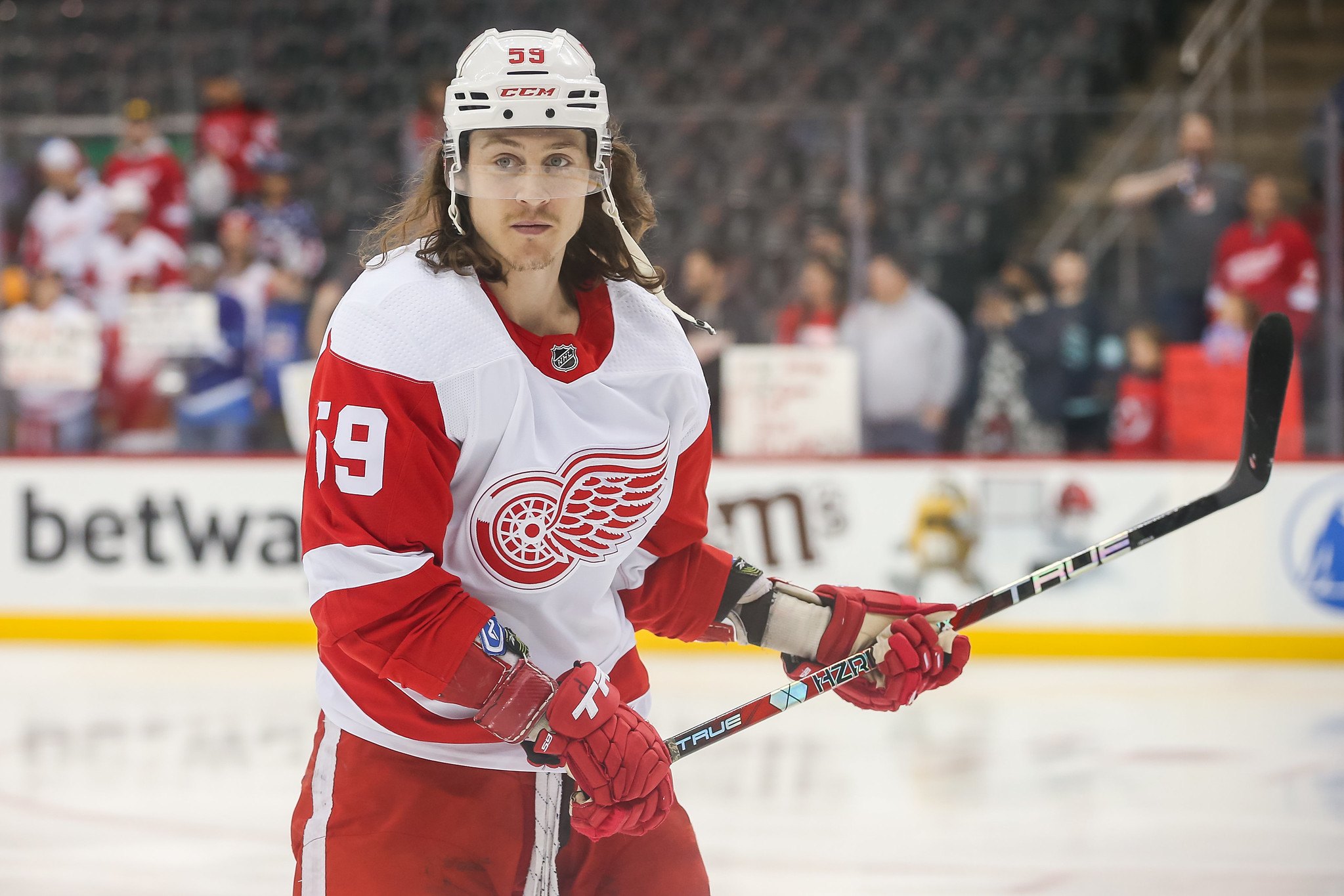 Bertuzzi has been limited to just 17 games this season due to three separate injuries, including one to both of his hands. His value may not be where it was last season, but the right team could still find a use for him in their middle six, assuming he can stay healthy.
The Red Wings also have a couple of defenders that fit Blair's description of what the Rangers could be looking to add to their blue line. Both Olli Määttä and Ben Chiarot have Stanley Cup Final experience, with Määttä winning back-to-back championships with the Pittsburgh Penguins in 2016 and 2017, and Chiarot advancing to the Stanley Cup Final with the Montreal Canadiens back in 2021. Both defenders were signed by Yzerman during the 2022 offseason; Määttä is on a one-year deal while Chiarot is still signed for three more seasons.
Conventional wisdom would dictate that Määttä is the most-likely fit in this scenario. His $2.25 million cap hit would be easily absorbed by the Rangers and, as a pending free agent, he is the type of player that selling teams look to rid themselves of at the trade deadline. However, Chiarot may actually make sense for the Rangers, especially considering he plays the physical game that Blair noted the Rangers would like to add. Chiarot's deal carries a cap hit of $4.75 million and also has a modified no-trade clause that allows the 31-year-old defender to submit a list of 10 teams he would not accept a trade to. Considering the Rangers' status in the NHL, it is probably safe to say he would accept a move to the Big Apple.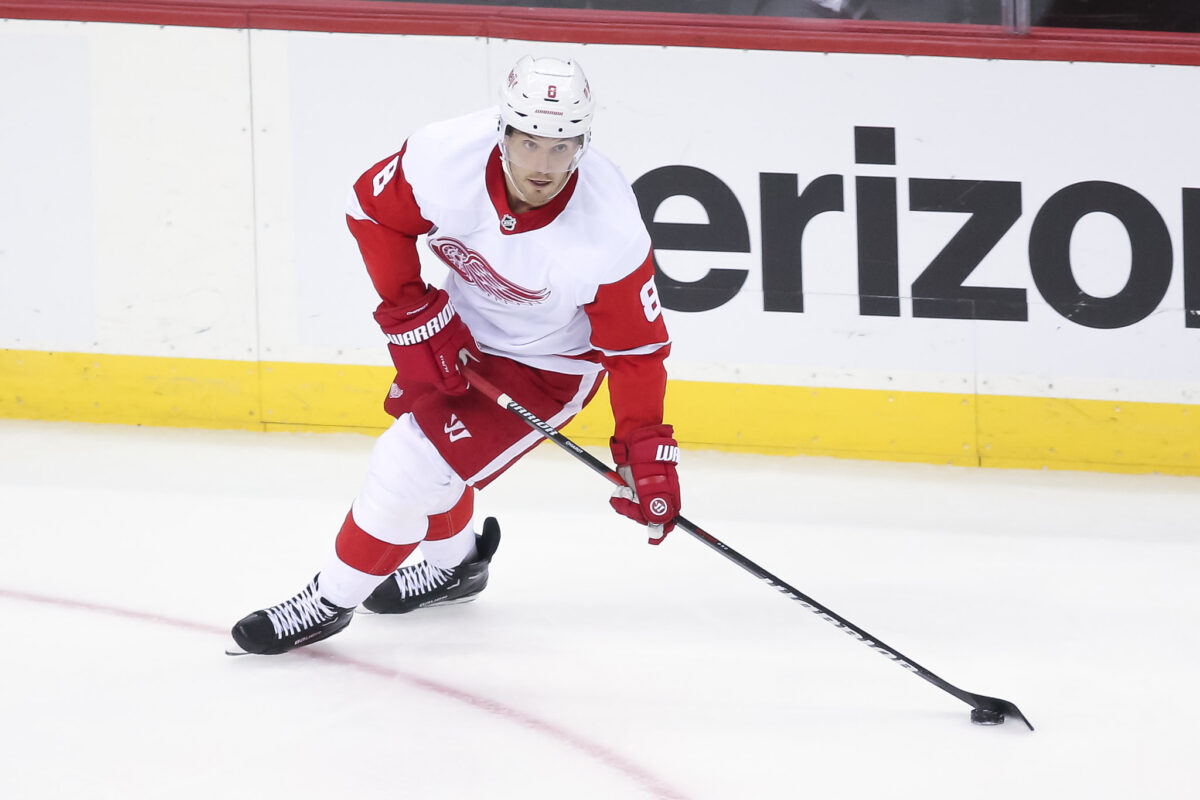 Even though Yzerman signed Chiarot just six months ago, it is not outrageous to suggest the Red Wings' GM would entertain the idea of moving the veteran defender. Back in November 2020, Yzerman signed winger Anthony Mantha to a four-year deal, but then Yzerman traded Mantha to the Washington Capitals just five months later. Chiarot was brought to Detroit with the intention of him playing alongside franchise defenseman Moritz Seider, but the pairing produced mediocre results this season, leading to them being broken up since the start of the new year. Perhaps that's enough of a reason for Yzerman to consider moving away from Chiarot within a year of signing him in free agency.
And if that's not enough reason, consider that the Canadiens acquired a first and fourth round pick as well as a mid-tier prospect from the Florida Panthers last year in exchange for the rugged defenseman's services – and that was when Chiarot was considered a rental. If there is a market for Chiarot again this year, the Red Wings would be wise to at least explore their options.
How a Red Wings/Rangers Trade Would Work
The Rangers are in a good spot when it comes to having pieces they can move out in a prospective deal. They have an extra first round pick in this year's draft curtesy of the Dallas Stars. They also have plenty of young talent in their lineup and in their system that could be used as trade bait. One name that got tossed into the rumor mill recently is Alexis Lafrenière, the top pick of the 2020 draft, due to the 21-year-old being a healthy scratch a few weeks ago at head coach Gerard Gallant's discretion. However, Blair was quick to throw some cold water on that idea.
"As far as Lafrenière, it is extremely rare that a (former) first overall pick is dealt during their entry-level contract." Instead, Blair pointed towards Will Cuylle (60th overall, 2020) and Brennan Othmann (16th overall, 2021) as prospects that could be dealt to land a big fish.
Related: Rangers Could Trade Kravtsov, Kakko or Lafreniere Soon
Othmann, in particular, is an interesting option here because the Red Wings have been able to get a good look at the 20-year-old left winger during his 137 games with the Flint Firebirds of the Ontario Hockey League (he was traded to the Peterborough Petes this season.) He's a tenacious winger that likes to attack with speed and skill in the offensive zone. He plays with a physical edge and sometimes gets into penalty trouble, but it's not hard to envision him developing into a Matthew Tkachuk-type of player that combines pure talent with the ability to ruffle the other team's feathers.
The Red Wings would also be in a position to maximize the return from the Rangers through a few different means. In the case of Bertuzzi, Detroit could allow him to work out an extension with the Rangers, assuming he'd be interested in doing so. They would also be able to retain salary – though I wonder how appetizing the idea of retaining money on Chiarot's deal for its duration would be. Either way, Detroit can offer a move that would benefit New York now and into the future.
Red Wings & Rangers Could Both Use a Bold Move
The saying goes "fortune favors the bold." For the Rangers, a bold move or two would help them keep up in what is likely to be an arms race in the Eastern Conference. If they add Bertuzzi, Chiarot, or both players, they would be adding players that would fit in well under their head coach. Those players would also add the kind of sandpaper that every championship-aspiring team needs. For the Red Wings, they are primed to load up on future assets ahead of the 2023 draft. Selling off spare parts isn't going to net them the type of assets that yield difference-makers; they'll have to give up some big pieces to acquire those assets.
Maybe a deal happens, maybe it doesn't. But with the trade deadline just over a month away, every team is looking for a dance partner, especially now that we've seen the first big move go down. If the Red Wings and Rangers are ready to make a splash, they only need to call up their Original Six rival.
---