Will Cuylle played only 12 minutes and 20 seconds over his first two games with the New York Rangers. His NHL debut, however, was certainly memorable in that it represented exactly what the Blueshirts should aspire to be in the not-too-distant future.
There's of course no guarantee Cuylle, the 20-year-old left wing who the Rangers selected 60th overall in the 2020 NHL Draft, will stick at the highest level – a handful of shifts on the fourth line aren't nearly enough to evaluate that. Rather, it's Cuylle's game and approach that his team is going to require in spades if it wants to eventually reach a championship level.
---
---
For in his 12-plus minutes, the 6-foot-3, 211-pound Cuylle flashed the heavy game that the Rangers mostly lack and desperately crave. He delivered seven hits and battled down low and along the walls in the offensive zone – in other words, the brand of blue-collar hockey needed to survive the grueling NHL playoff tournament and reach the top of the Stanley Cup mountain.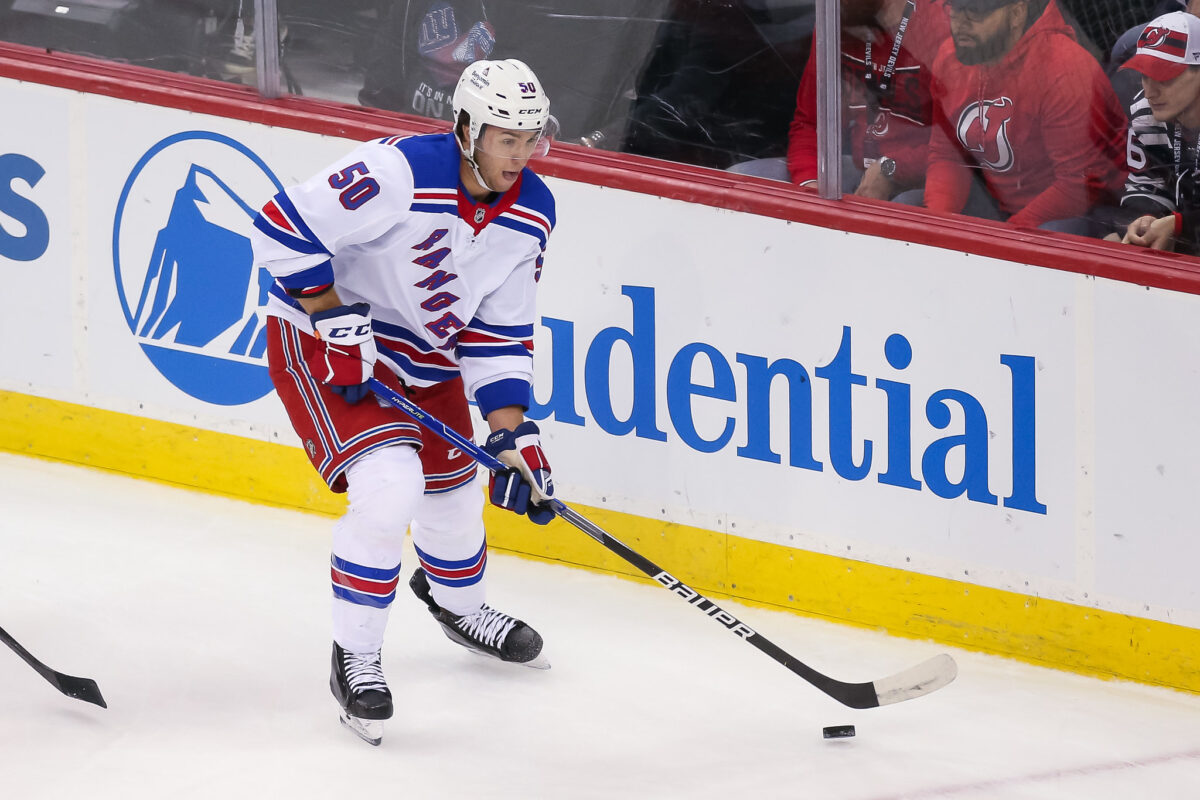 Perhaps just as importantly, he refused to back down when challenged. In his second game Jan. 27, Cuylle accepted the invitation of noted Vegas Golden Knights enforcer Keegan Kolesar to drop the gloves, and impressed in a spirited bout to start the second period. The Rangers went on to a 4-1 victory in their final game before their nine-day All-Star break hiatus.
Cuylle Could Be a Tone-Setter for the Rangers' Forwards
What Cuylle brought in his brief time on ice – physicality, tough play in the dirty areas, a willingness to stand up for himself and the sweater he was wearing – is exactly where the Rangers need to arrive at, sooner rather than later.
---
Latest News & Highlights
---
"He fought a tough guy but he did pretty well, so good for him," said coach Gerard Gallant, who knows a thing or two about dropping the gloves. "Willy, he come up and play two games, and pretty exciting for a young 21-year-old (Cuylle actually turns 21 on Feb. 5) to come up and do that, and then, to get challenged by the guy and fight.
"Kolesar's a tough kid. I had him (when I coached) Vegas. So he did a great job. It was probably an even fight, and good for him. He showed up."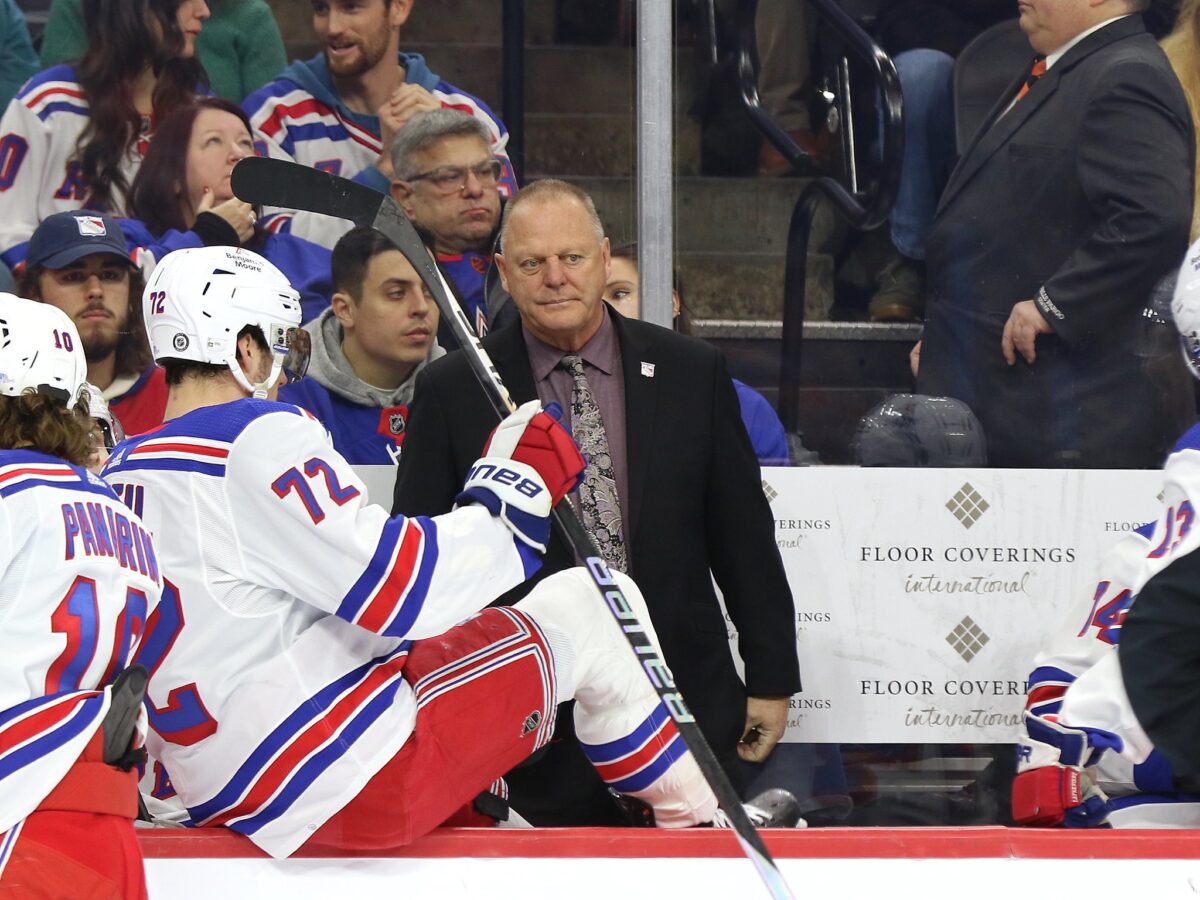 It shouldn't be lost that Cuylle showing up without hesitation to fight in his second game speaks to what he might provide should he have a future on Broadway. The Rangers don't really possess a top-nine player able to enforce and send the message that their team won't be pushed around – an invaluable asset for any club, especially one with Stanley Cup aspirations.
The now-departed Ryan Reaves made the Rangers tougher physically and mentally, his season-plus presence in New York unquestionably changing the way opponents played against the Blueshirts after years of being able to easily take liberties with their top players. The fearsome Reaves, though, was never more than a fourth-liner, and being in his mid-30s when acquired, was never going to be a long-term presence in the Big Apple.
The enduring lesson from Reaves' time on Broadway was that the Rangers needed to toughen up throughout the roster. It's what general manager Chris Drury seemed to be doing in earnest in his first offseason as GM in the summer of 2021, with an organizational mandate to bring more size and grit to the lineup. The acquisitions of Reaves, Barclay Goodrow, Patrik Nemeth, Jarred Tinordi, Sammy Blais and Dryden Hunt appeared to signal a new approach for an organization that has more often than not been too heavy on skill over the years.
Yet less than two seasons later, only Goodrow is a regular from amongst that group. The injury-diminished Blais is the only other player from that flurry of moves that remains in the organization, and he's expected to leave as a free agent this summer. Although his team occupies the third playoff spot in the Metropolitan Division by virtue of a 16-4-3 surge leading into the break, Gallant still finds himself searching for the right combination of forwards, cycling through lineups that are hampered by too much finesse, talent gluts at certain spots (left wing, center) and a dearth of options at others (right wing).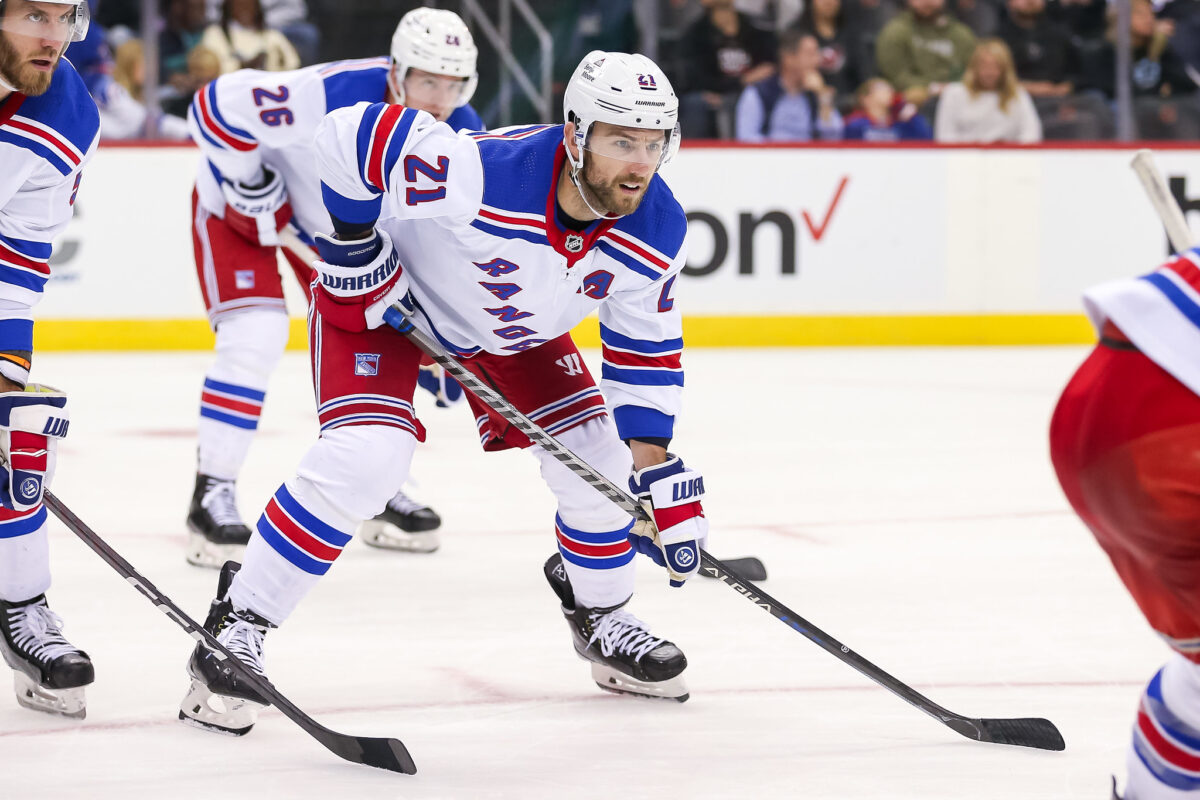 Cuylle – and others like him – might bring some clarity for Gallant, who was in theory hired by Drury that same summer to lead a team that emphasizes the kind of gritty, physical game he played during his 11-year NHL career. The coach, who undoubtedly sees some of himself in Cuylle, was a scoring power forward who never thought twice about defending his teammates with his fists, and the Rangers believe the offensive part of that equation can also eventually emerge from Cuylle.
Cuylle's Offensive Growth Prior to Call-up Has Rangers Encouraged
The Toronto native, who made his debut in his hometown in a 3-2 overtime loss to the Maple Leafs on Jan. 25, was called up after scoring five goals in his last eight games for the Hartford Wolf Pack of the American Hockey League, bringing his season total to 13 along with seven assists in 40 games for them. The Rangers' front office saw a powerful shot and ability to score from in close when they drafted him in the second round three years ago, and Cuylle has made steady offensive progress since.
He went from 42 points with his junior team, the Windsor Spitfires, in 2019-20 to 80 in 59 games with them in 2021-22 after spending the pandemic-abbreviated 2020-21 season with Hartford. Adding in his recent surge with the Wolf Pack, the organization believes that he can become something more than a fourth-liner.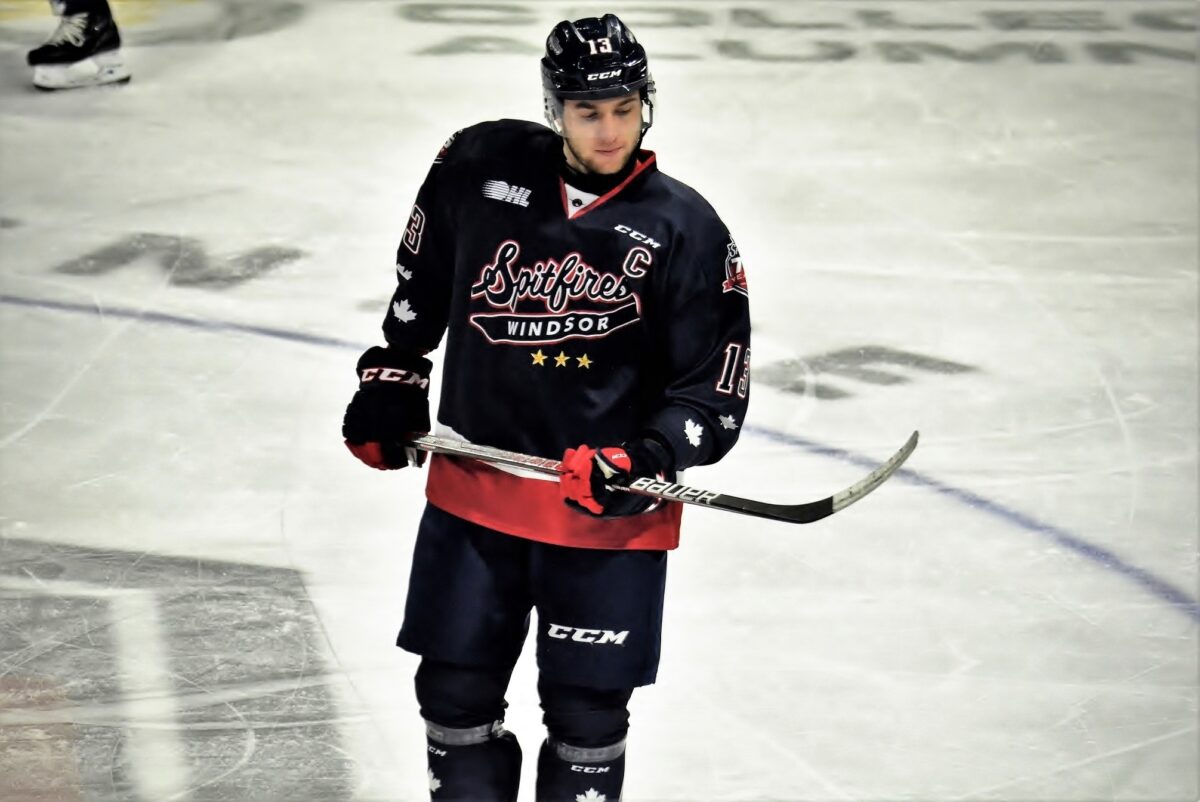 There's a good chance Cuylle isn't ready to contribute in a meaningful way this season. The Rangers sent him back to Hartford after the win over the Golden Knights in order to allow him to participate in the AHL All-Star Classic from Feb. 5-6 and to accrue much-needed salary-cap space before the trade deadline. There's no guarantee Cuylle will even make it back to Madison Square Garden in 2022-23.
Related: Rangers' Gerard Gallant Needs to Alter His Lineup Approach
Yet the Rangers need to view Cuylle's brief time in a Blueshirt as what they should still be looking to become, a season after seemingly all but abandoning such a process. Frankly, that should have been obvious before Cuylle's call-up. Big, tough, talented contenders like the Boston Bruins and Tampa Bay Lightning continue to stand in the Rangers' way, and recent history suggests they won't get by those adversaries without more muscle up front, without forwards like Cuylle who (in theory) can score the gritty goals and will their way into the greasy areas where playoff games are won – all while meeting the challenge of opponents' attempts to intimidate and dominate the Blueshirts physically.
Adding Bigger Forwards Should Be the Priority at the Trade Deadline
The Rangers will attempt to acquire a forward before the deadline, with Patrick Kane of the Chicago Blackhawks their long-speculated top target. This team needs to bulk up, though, and a bigger player or players who can bring a more mature version of Cuylle's contributions in the postseason might be the better approach.
The Rangers' failure to add grind to the forward mix stands in stark and curious contrast to the defense they've built, which carries a nasty edge. In captain Jacob Trouba, Ryan Lindgren, K'Andre Miller, Braden Schneider and Ben Harpur, the backline is everything the club would also like to be up front.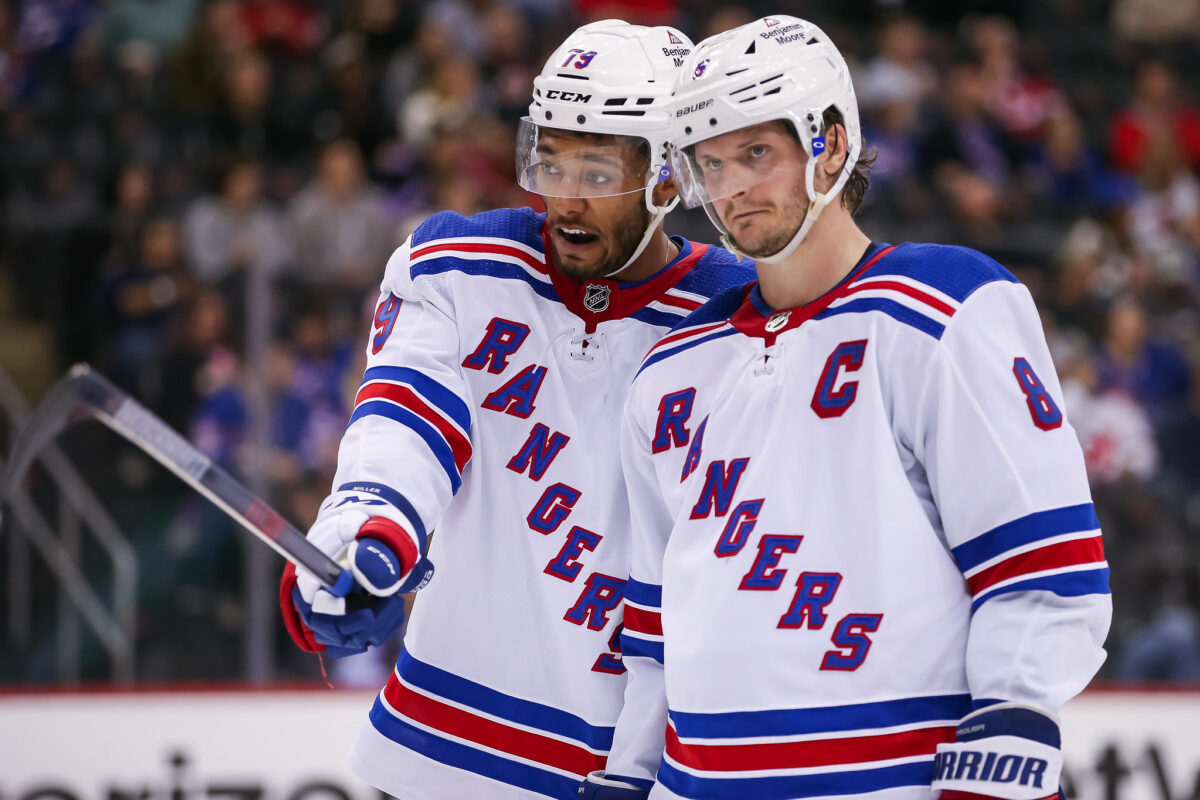 It's long past time to start bringing those two units into alignment. Adding a forward at the deadline who can help meet that goal would be an important start and a key short-term boost. From a long-term perspective, giving Cuylle, and young players like him, opportunities to stick with the big club would signal that the Rangers are serious about finally fully transforming themselves into a more playoff-ready outfit as they look to consistently chase championships into the near future.