By this point, we're all aware that Jakub Vrana is not with the Detroit Red Wings, but rather in the AHL with the Grand Rapids Griffins. 
---
---
You have to wonder what's next in the Vrana saga. Will he remain in the AHL? Or will he get the call up to Detroit before the 2022-23 season concludes?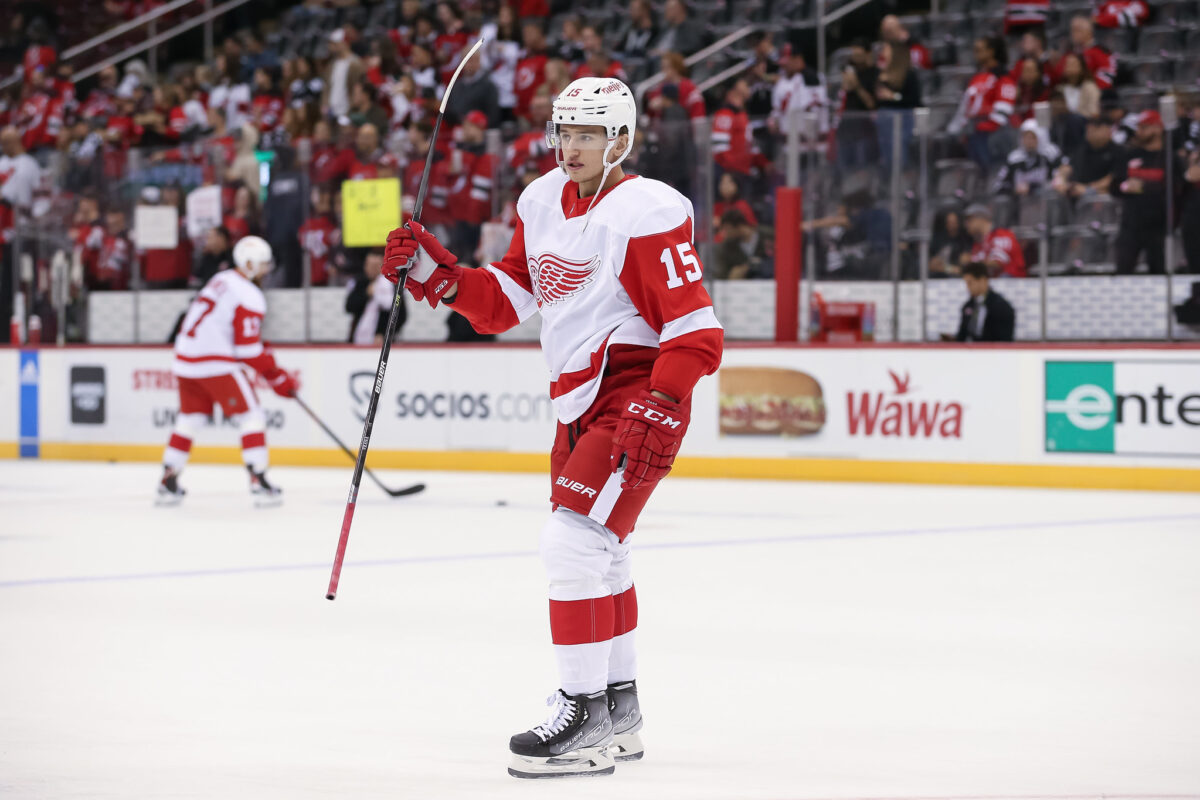 In my opinion, the Red Wings and Vrana need a redemption story. Let me explain, starting first with how we got here.
Vrana in Detroit: Timeline of Events
Since he arrived in Hockeytown, there has been a flurry of activity involving Vrana. The timeline below outlines the brief history of the forward's stay in Detroit:
Apr. 12, 2021 – Detroit acquires Vrana from the Washington Capitals
May 8, 2021 – Vrana finishes the 2020-21 season with 11 points in 11 Red Wings games
Sep. 25, 2021 – Vrana exits training camp after 10 minutes with a shoulder injury; has surgery
Mar. 8, 2022 – Vrana returns to the lineup after missing 56 games
Apr. 29, 2022 – Vrana finishes the 2021-22 campaign with 19 points in 26 games
Oct. 15, 2022 – The Red Wings defeat the New Jersey Devils 5-2; Vrana has a goal and an assist
Oct. 19, 2022 – Vrana enters the NHL/NHLPA Player Assistance Program
Dec. 16, 2022 – Vrana exits the NHL/NHLPA Player Assistance Program; begins practicing
Dec. 27, 2022 – The Red Wings send Vrana down to the AHL for a conditioning stint
Jan. 3, 2023 – Detroit waives Vrana; he goes unclaimed and is assigned to the AHL
As you can see, it's been a roller coaster tenure for Vrana. In 39 games, the Czech forward has recorded 32 points, including 22 goals. No other Red Wing has been able to match his goal-scoring prowess in that time.
---
Latest News & Highlights
---
But on the flip side, Vrana has been limited to just 39 games over two-plus seasons with the Red Wings. Surely, the team would be in a better position if he was in the lineup more often, though you can't fault Vrana for the time missed while he was in the NHL/NHLPA Player Assistance Program.
Why the Red Wings & Vrana Need Each Other
From Detroit's standpoint, the organization needs Vrana for his goal-scoring abilities. When he's in the lineup, he's their best pure scorer. 
Vrana also has a knack for capitalizing on defensive miscues and quickly creating scoring chances. This is especially valuable at five-on-five, where the Red Wings continue to struggle.
Detroit's 2.23 expected goals-for per 60 (xGF/60) at five-on-five ranks 30th in the NHL. In addition, their goals-for per 60 (GF/60), scoring chances-for per 60 (SCF/60), and high-danger chances-for per 60 (HDCF/60) all rank in the bottom-third of the league according to Natural Stat Trick.
Vrana's return to regular action also means a role in the top six. This would push a winger currently on one of the top two lines into the bottom six and give the Red Wings a more well-rounded lineup. In essence, Vrana's impact goes beyond his individual contributions – it has a trickle-down effect as well.
From Vrana's perspective, he needs an NHL job to prolong his career. And since he's under contract with the Red Wings until the summer of 2024, the best solution is to work his way back into their lineup.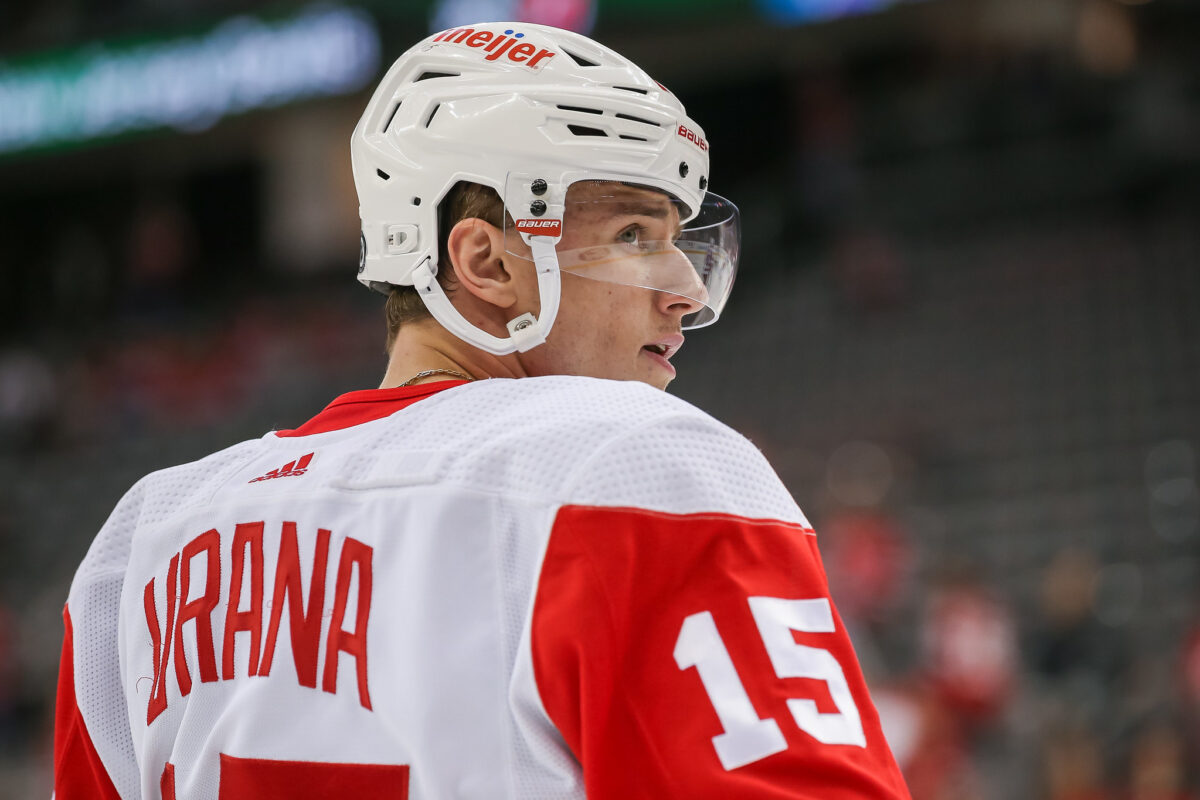 NHL careers are finite in nature. Players only have so long to maximize their earnings and secure their financial future. Vrana is being paid handsomely through the 2023-24 season, but what about after that? 
He'll be 28 and an unrestricted free agent when his current deal expires. Worst-case scenario, Vrana plays in the AHL until then and has to settle for a "prove-it" deal that pays much less than his current contract. On the other hand, if Vrana can regain a spot in Detroit's lineup and play at a 60-point pace through next season, he'll set himself up for a huge payday.
If this sounds shallow, it's not. Think about it – if you only had 10 or so years to earn 90 percent of your lifetime wages, wouldn't you do everything you can to maximize that?
Related: Red Wings' 2023 Trade Bait: Value, Comparables & Potential Trade Partners
Vrana needs the Red Wings so he can re-establish himself as one of the premier goal scorers in the NHL. He needs them because Detroit has full control over where he plays over the next year-plus.
Final Word
Vrana's tenure in Detroit has seen its fair share of turbulence. But, at this point, the Red Wings need him and Vrana needs the team, too.
Both Vrana and the organization will be better off if the forward can earn a regular spot in Detroit's lineup. The Red Wings will get some offense that they desperately need. Vrana would get a chance to continue his NHL career as well. 
If the relationship is beyond repair, giving Vrana NHL minutes will help boost his trade value. Let's hope that's not the case – that we've reached the point of no return. Instead, here's to hoping that there are a few more chapters in Vrana's Hockeytown story.
Stats courtesy of NHL.com and Natural Stat Trick.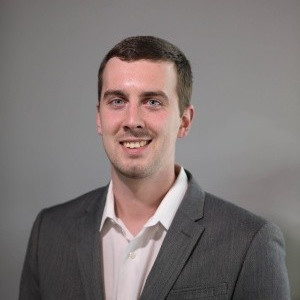 Tony Wolak is based in the Washington D.C. area and covers the Detroit Red Wings for THW. As a former junior and college hockey player, Tony has a unique perspective on Red Wings topics.