It is hard to believe that Ryan Callahan was traded 8 months ago now to the Tampa Bay Lightning in the first ever captain for captain trade swap in NHL History. Callahan grew up in the Rangers system and made his debut as a 21-year-old in the 2006-2007 season. Callahan improved his game every year with New York and became the team's captain before the 2011-2012 season. He won over the fans in New York because of his work ethic and grit. He also possesses underrated skill and has the ability to make plays. While Brian Boyle and Anton Stralman were key contributors on the Rangers in years past this homecoming to me is about Ryan Callahan. Boyle was very inconsistent overall with his play during his time with the blueshirts and Stralman emerged recently as a standout blueliner before signing with Tampa Bay in the offseason. Both players have fond memories of their time as a Ranger, and while Boyle was inconsistent, he still developed into a valuable 4th line center and penalty killing forward. Boyle was always at his best in the playoffs for the Rangers and was a clutch performer when it mattered most. Anton Stralman was a struggling defenseman just trying to stay in the league, and he became a product of the defensive John Tortorella Rangers. As for Ryan Callahan, he should expect to hear cheers and possibly a standing ovation before the game, but after that he becomes just another player in an opposing teams sweater. That is the nature of the business. I recently sent a text in a Rangers group chat on the topic of Ryan Callahan. All the Rangers fans except a few felt he will get a standing ovation. It will be a nice moment for Callahan and the Rangers fans. It will end there though.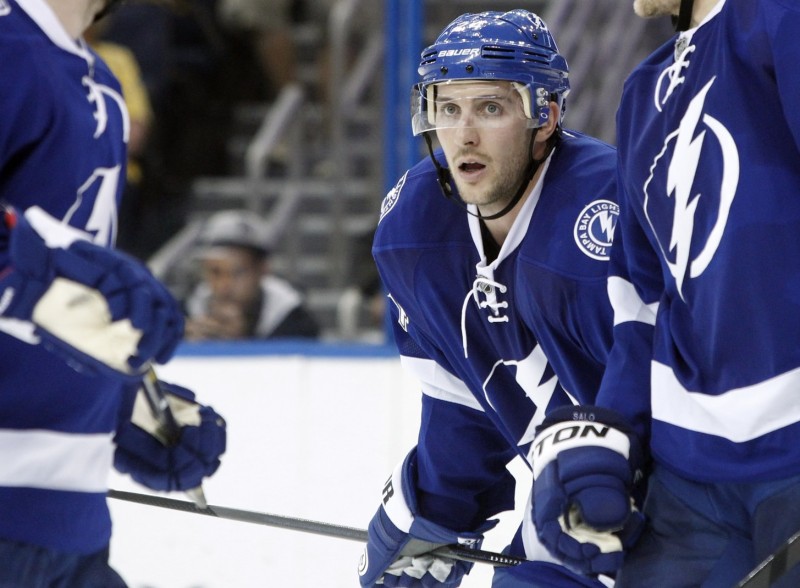 This Game is About More Than 2 points
This is a big game for the New York Rangers and the Tampa Bay Lightning. While the Lightning have gotten off to a stellar start to the season, they are still establishing themselves as a top team in the East. There is so much hype surrounding this team right now because of their explosive offense and young depth at each line. The Lightning need to make a statement tonight against the defending Eastern Conference Champion New York Rangers. Anton Stralman said it best in regards to tonights game.
 "It's something special. A little emotional and fun at the same time. That's one of the big games that if I'm looking at the schedule, I think 'Cally' and 'Boyler' would say the same thing, said Stralman. If theres one game out of the regular season that you want to win its this one."
The Rangers are more then familiar with the games of Callahan, Boyle, and Stralman, and would like nothing more then to ruin their homecoming and make the Lightning aware that they are still here to stay as elite Eastern Conference contenders. The Rangers have been playing all season without half of their defense and in particular newly named captain Ryan McDonagh. McDonagh is a workhorse defenseman and the Rangers best player. New York is a different team when he plays and New York will try to play more team defense in his absence tonight against the Lightning's 4-line offensive attack.
St. Louis Faces Tampa For First Time Since the Trade
Not to be lost in the equation tonight will be Martin St. Louis who will be facing his former team for the first time tonight as well. St. Louis wanted out of Tampa, rumor has it, after being left off of the Team Canada roster by his GM Steve Yzerman. Lightning fans should not have hard feelings toward St. Louis, the guy gave it his all for the franchise for over a decade and helped bring a Stanley Cup to Tampa Bay in 2004. I do not fault him at all for wanting to experience an Original 6 team late into his career. There is just something more special about playing for an Original 6 and it is awesome that St. Louis is getting to experience that with New York and is having success. He deserves an ovation in a few weeks when he has a homecoming of his own as the Rangers visit Tampa Bay.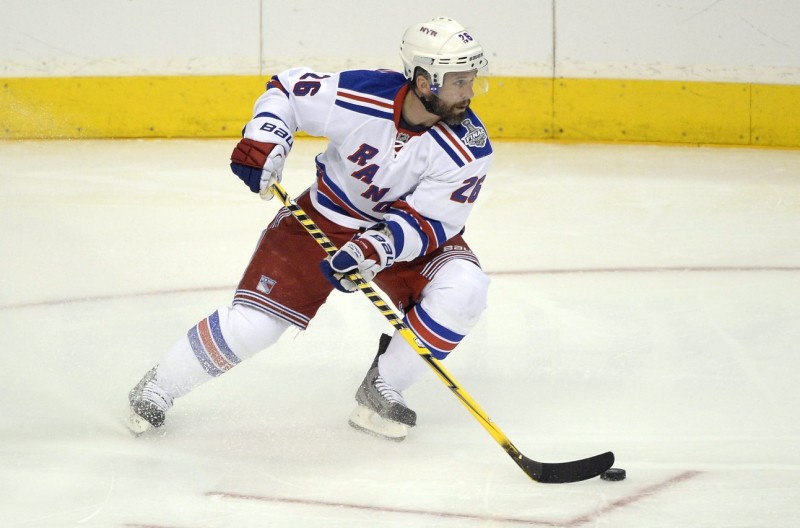 The Trade Has Worked Out for Both Teams
I believe the trade has worked out well for both teams. Callahan is obviously 10 years younger then Martin St. Louis, but Martin St. Louis  is the more skilled player and was just what the Rangers needed to add some offense to their lineup. Secondary scoring was something the Rangers were lacking last season and St. Louis balances the scoring for the Rangers. While St. Louis struggled down the stretch last year, he was still adjusting to a new system and a new city. St. Louis was a leader and at his best for the Rangers in the playoffs. He has been excellent this season and has established great chemistry with Rick Nash. Callahan meanwhile obviously has fit in very nicely in Tampa Bay. Ironically the two players enter tonights game with identical statistical lines. Callahan and St. Louis both have 6 goals and 7 assists this season. Both players are key contributors and  are players to watch for their respective clubs.