It's that time of year, when Canadiens fans hit the bottle and Canadiens analysts hit themselves over the head for making horrible pre-season predictions. With the Canadiens having been bounced in Round 1, this season is no different, with yours truly unofficially slotting the Canadiens in as Eastern Conference Semifinalists.
"Unofficially," because it didn't technically make up one of the five in the list concocted back in September. Here they are for your reading (slash laughing) pleasure.
5.  Habs Will Stay Healthy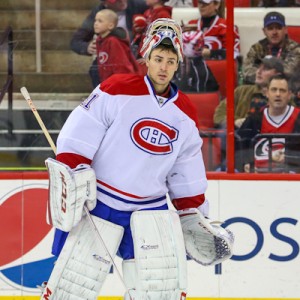 This was the easiest prediction to make and yet this writer only got it half-right. After leading the league in terms of Cap Hits of Injured Players (CHIP) in 2015-16, it was almost a foregone conclusion that the Canadiens would stay healthy(ier) in 2016-17. And they did. However, they were only the 15th-ranked team in that same category due to the lengthy absences of guys likes Alex Galchenyuk, Brendan Gallagher and Andrew Shaw.
Carey Price might have stayed healthy, but that doesn't count for much… here. Price staying healthy obviously played a big part in everything else.
4.  Radulov Will Hit 60 Points
File this one away in the close-but-no-cigar category. Alexander Radulov missed the 60-point plateau by six points, which is all nice and good. However, it's really the manner in which he did so that is the real embarrassment in the context of this piece.
3.  Pacioretty Will Hit 40… Finally
Not only did captain Max Pacioretty fail to score 40 goals (again), but I predicted he would do it with Radulov playing on a separate line and drawing the tougher defensive match-ups from the opposition.
In reality, Pacioretty and Radulov formed the team's most offensively dynamic duo, with the former topping out at 35 goals and a career-high-tying 67 points. Pacioretty had been on pace to hit the high-water mark in question as late as mid-March, when he scored two in a game against the Edmonton Oilers on March 12. That gave him 33 with 12 games remaining.
Everyone knows how this story ends. Excluding single goals in back-to-back games against the Florida Panthers and Dallas Stars, Pacioretty hit an ill-timed cold streak, failing to find the back of the net the rest of the way, including the playoffs.
His team-leading 28 playoff shots on goal (which still place him in the top 10 in the league) obviously didn't help, with Pacioretty infamously coming up short on a breakaway against New York Rangers goalie Henrik Lundqvist in the dying minutes of a tied Game 5. Had he scored then, the entire series could have turned out differently, but, you know what they say: Horseshoes and hand grenades. Close doesn't cut it. Same for this prediction.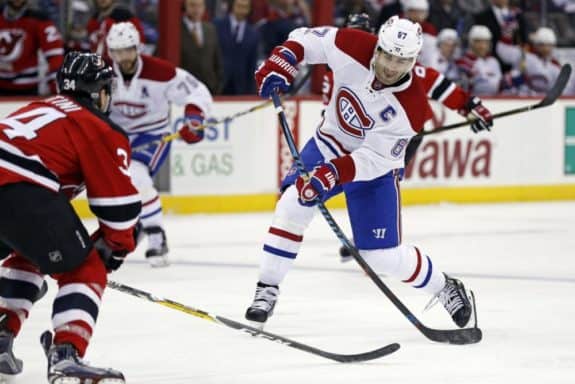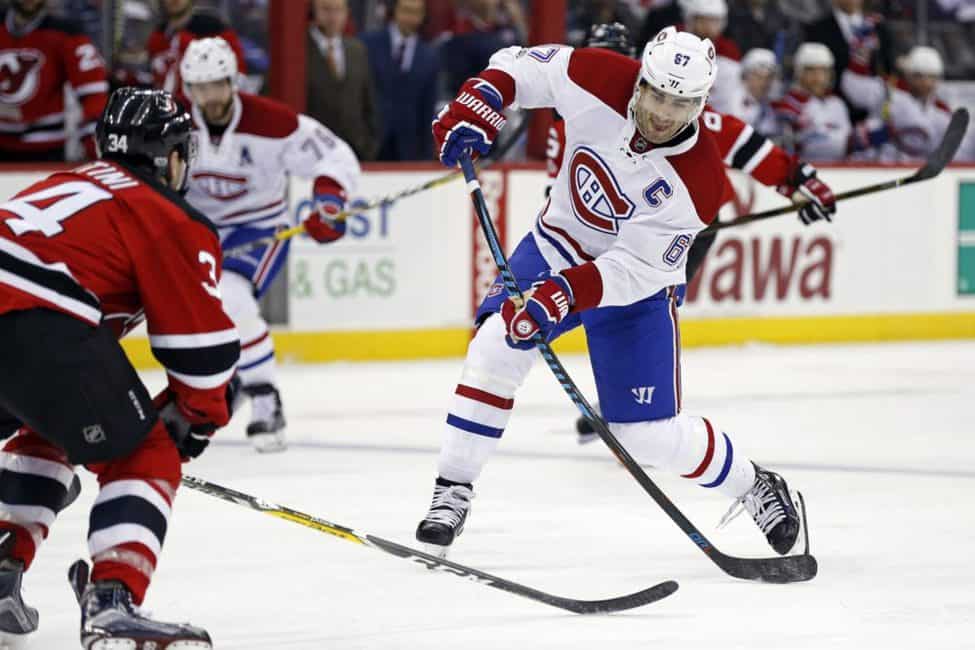 2. Canadiens Will Win the Atlantic Division
Finally, one right. And it was a biggie too.
In fairness, in spite of the nature of this prediction, it was actually a safe one to make. That's because the Habs had won the Atlantic Division in 2014-15 and had been division champions in two of the previous four years (now three of the last five) with Price staying healthy. Minus P.K. Subban, the team's core was also essentially the same as that of the squad that made it to the 2014 Eastern Conference Final against the Rangers.
Seeing as ex-head coach Michel Therrien specializes in regular-season success and the acquisition of Shea Weber was meant to better insulate Price (and keep him safe), last season's 2015-16 non-playoff finish served as little more than a red herring to many other hockey pundits.
1. Too Much Credit Will Be Given to Weber
Speaking of Weber, the argument here is Canadiens management essentially went all-in when the team acquired the rugged all-star defenseman in exchange for Subban. For all intents and purposes, they traded the four-year age difference and Subban's prime for a chance to win right now.
As such, regardless of how well the team did, praise was logically always going to be heaped in Weber's direction. That didn't necessarily happen, as not even general manager Marc Bergevin could feign excitement over the team being eliminated in Round 1.
Bergevin: "I am very disappointed in the first round defeat." #TSN690

— Amanda Stein (@amandacstein) April 24, 2017
Of course, that didn't stop Bergevin from praising the team's group of captains, of which Weber is a part.
"I was very happy with our leadership group. We struggled for a period during the regular season, but came back to find our game."- Bergevin

— Canadiens Montréal (@CanadiensMTL) April 24, 2017
The sad reality of the situation is the team only righted the (leader)ship once Therrien got fired and replaced by Claude Julien. The Habs started the season at 13-1-1 and finished it on a 16-7-1 run under Julien. They were 47-26-9 on the season, meaning in between they went a horrible 18-18-7. No one can make a good case that is evidence of good leadership.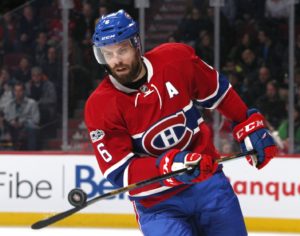 While some of the blame is undeniably on Pacioretty's hands there, the Subban trade proved far from the boon to the team's locker-room culture that many believed it would be. That or he wasn't the cancer he was scapegoated as in the media.
Either way, Weber's early returns were underwhelming to say the least. He performed up to expectations during the regular season and played okay during the playoffs. One can't help though but picture Derek Stepan's series-sealing empty-net goal, on which Weber was the last one back chasing the puck. It was almost a microcosm of the season as a whole, in that it wasn't enough.
In spite of the somber undertones of Bergevin's post-mortem comments, you'll likely never hear him say anything to that effect. Weber wasn't given too much credit for a mediocre season and that's how it should be. However, the deal didn't and will never get the blame for the disappointing outcome it deserves. You can take that one to the bank.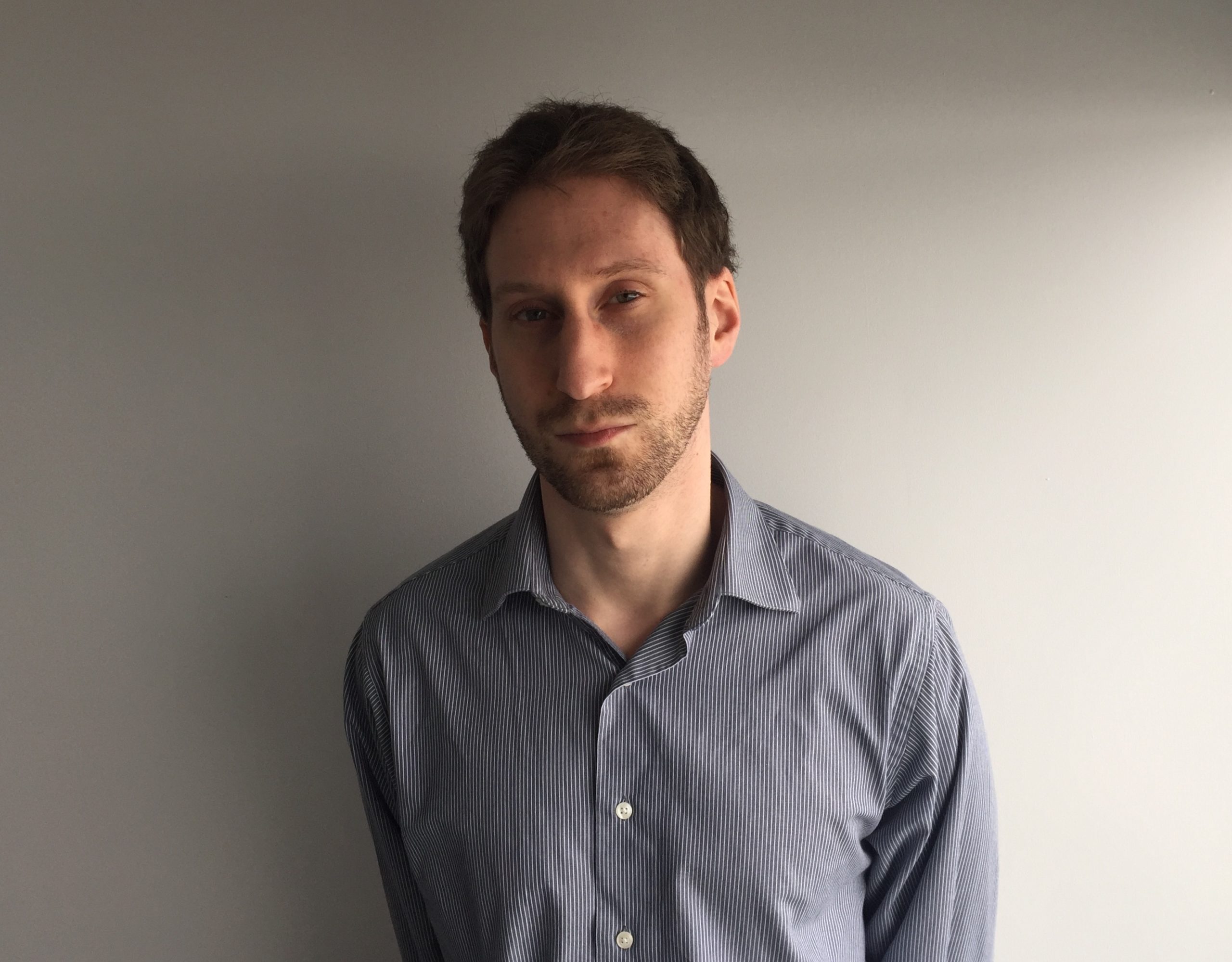 After 10 years of writing hockey, Ryan decided it was as good a time as any to actually join The Hockey Writers for the 2014-15 season. Having appeared as a guest on such programs as CBC Radio One's Daybreak, Ryan has also written for the Montreal Gazette and Bleacher Report and worked for the NHL itself and his hometown Montreal Canadiens. He currently writes about all things Habs for THW, with it being a career highlight for him to have covered the 2021 Stanley Cup Final as a credentialed member of the press.