When Ron Hainsey was signed by the Toronto Maple Leafs in free agency, many just saw him as a replacement for the departing Matt Hunwick. A mid-thirties, defensive defenceman, Hainsey wasn't meant to be any sort of huge addition to the team. He was coming off of a Stanley Cup with the powerhouse Pittsburgh Penguins and could provide some veteran experience to the young Leafs team.
Both Hainsey and Morgan Rielly have seen their games reach new heights since being paired together. Hainsey is on pace to put up his highest point total since 2008-09 and Morgan Rielly has shown signs of the number-one defenceman that Toronto envisioned when they drafted him in 2012. The pair has provided stability and scoring to a team criticized for a weak defence core.
Defensively Sound
Many have said that Rielly is prone to bad mistakes— and fair point, his best ever single season plus/minus rating is minus-13. Though Rielly hasn't been a standout on his side of the blue line, there has been a fairly significant difference in watching him play in his own end this year compared to others. He's been far more reliable all-around and that can be largely attributed to Hainsey.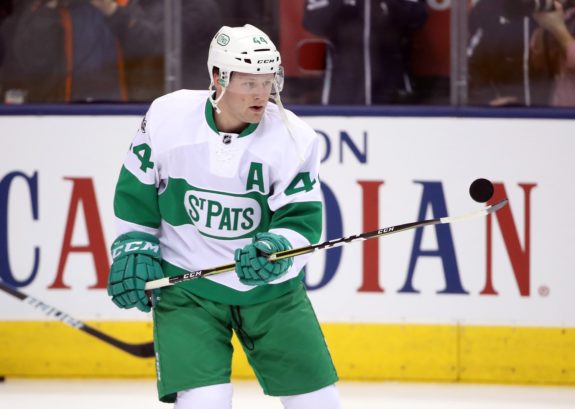 Hainsey hasn't really been known much for his offensive play, but rather as a stay-at-home guy who's there when you need him. Rielly, playing with Hainsey, who is a plus-six, has helped him to be more stable in his own zone, but also gives him the chance to hop into a rush because Hainsey will always be back to support.
Increased Production
Both of these defencemen are contributing some of the highest point-per-game totals in their career. For Rielly, he is far and away the highest scoring defenceman on the Toronto Maple Leafs. For Hainsey, he's been able to add more of an offensive area to his otherwise defensive agenda.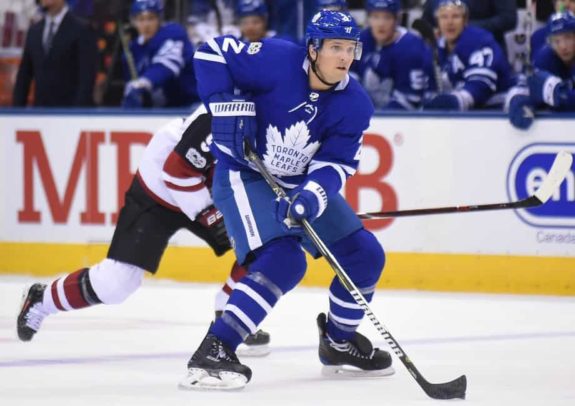 Hainsey is being relied on a ton and so far and is proving himself worthy of a top-four defender role. He has already scored 10 points but wouldn't be able to do this playing with another defensive defenceman. But with Rielly, his production is significantly enhanced. Sure he's not going to be the power play quarterback, but he's been contributing a lot more than expected.
Cap Friendly
When you look at a top defence pair, they don't usually only cost a combined $8 million. Rielly, even coming off a rough year, looks like a steal at $5 million per year for the next half-decade. Rielly is Toronto's top defender so far this season and if it continues, he could become a number-one defenceman that costs significantly less than he's worth. It also sets the tone for how much Jake Gardiner will make if he does re-sign in Toronto when the time comes. It's hard to justify Gardiner making any more money on a new contract than Rielly does now, so Rielly's deal could keep Gardiner around at a discount.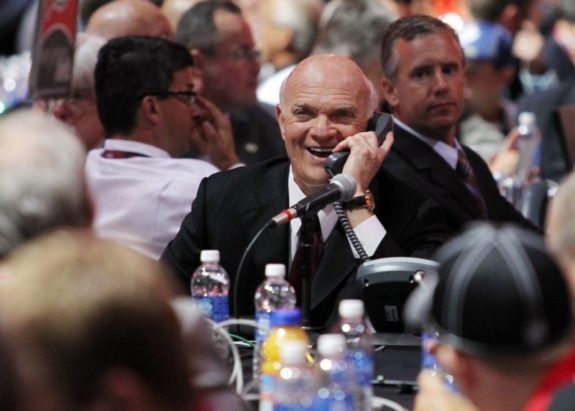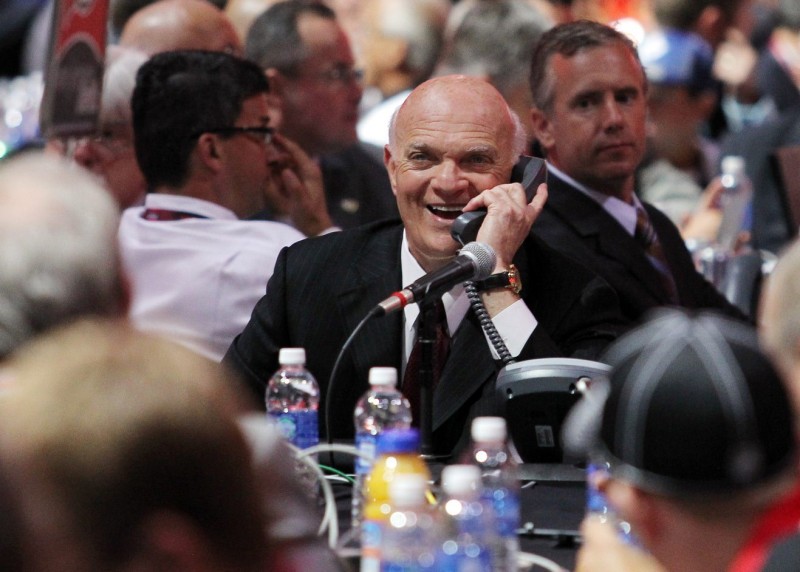 Hainsey's $3 million deal seemed to be a pretty average signing. Even two years seemed long for a 36-year-old, but the $3 million cap hit was easy enough to take. Hainsey's emergence as a fairly solid top-four defender has made for a very inexpensive, yet relatively solid blue line. Toronto's seven-man defence unit makes under $20 million, and their top-four defencemen make just $16.55 million combined. For a team that doesn't have any of their top-four defensemen on entry-level contracts, this is relatively uncommon. Keeping these numbers low will be important, with giant contracts coming soon to the likes of Auston Matthews.
Between the offensive surprise in Hainsey's game and Rielly's ability to take more chances, the duo have worked out great for Toronto. Are there better pairings in the league? Without a doubt. That being said, the pair has been much more effective than some anticipated. Rielly and Hainsey could be the unexpected pairing that can help to stop the talk of the Leafs "desperation" for another top-four defenceman.
Ben is a journalism student at Ryerson University and covers the Toronto Maple Leafs.