The Pittsburgh Penguins' consecutive Cup wins enriched the legacies of their future Hall of Famers, but they were revelatory in other ways as well. Pittsburgh won with defensemen whose reputations on their prior teams were less than stellar.
Trevor Daley was run out of Chicago and traded for the incapable Rob Scuderi. Ron Hainsey was being paid slightly more than a million a year and had posted a combined minus-27 in consecutive seasons with the Carolina Hurricanes (and through 56 games, before being dealt to the Penguins, he had a minus-16). Justin Schultz was considered an overhyped, underachieving talent with the Edmonton Oilers, whose career highlight was the drama from his college free agency decision. Ian Cole was repeatedly flayed by the media as part of the problem during the Mike Johnston era and was rotating in as a seventh defenseman as late as December 2015. (Starting over him: David Warsofsky, Rob Scuderi, Adam Clendening.)
Then Mike Sullivan took over as head coach and everything changed. Daley played 22 minutes a game and then 19 during the last two postseasons; Hainsey played 21:07 in the last playoffs; Schultz played 13 and then 19:44 in 2017; Cole played 16 and then just under 19. Utilized for consequential defensive and offensive-zone face-offs and pitted against opponents' top players or in teeth-clenching close-game situations, these four defensemen were pivotal in Pittsburgh repeating.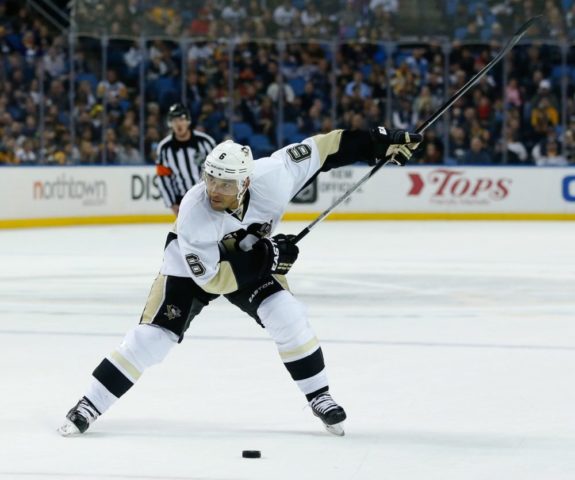 Kris Letang, the Penguins' undisputed No. 1 defenseman, was sidelined for all of last year's playoffs, and Hainsey and Schultz were top four defensemen alongside Brian Dumoulin and Olli Maatta. And obviously, this was enough to win. While the Nashville Predators were fueled by their blue line, the Penguins won the Cup despite not having an obvious No. 1 defenseman which begs the question: How did the Penguins devise a way to succeed with unexceptional defensemen?
Solving a Riddle
For a long time, the thumbnail sketch of Daley was that of a great skater who possessed offensive talent but lacked a consistent defensive presence. This might be understating it. When Daley was unmoored, he was like a nine-year-old who had just downed Cotton Candy and a Monster energy drink: reckless and unpredictable, and in the wrong environment, like Dallas, he was toxic.
Schultz has a good shot and could be an effective playmaker, but his effort and focus were lacking. When the Oilers were at their most apathetic and feckless, Schultz could be found in the background with a thousand-mile-away stare.
With Daley and Schultz, Sullivan recognized that as long as a defenseman can skate and drive offense, purported defensive inadequacies could be papered over and minimized within a strong defensive system. In this vein, Schultz and Daley were assigned ample opportunity to steward the redoubtable Penguins' power play.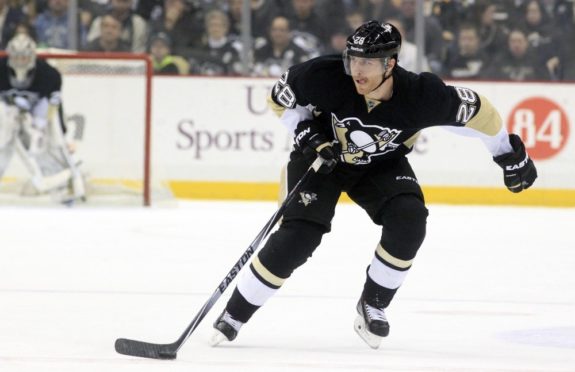 Cole and Hainsey's utility is derived from subtler plays like defensive-zone retrieval. Both can collect the puck and make the first pass in a tight space. In the neutral zone, both demonstrate patience looking for a passing target, and can buy time while they coast around the neutral zone area looking for an entry point. Matt Hunwick checks this box emphatically, so it made a lot of sense when he joined the club this summer.
Sullivan's Discovery Affects How We View Defenseman
Sullivan discovered he could accommodate baseline adequacy with his defensemen, especially when his forwards work hard to insert themselves in transition defense and on breakouts. The relationship between the team's forwards and defensemen is symbiotic; in their zone, the forwards can and will sink low to assist on zone exits, and in transition, the defensemen are expected to add that next wave of offense after the opposing defense has been pushed back.
Most importantly, it is becoming increasingly clear that there is much less demarcation between a team's No. 2 defenseman and its No. 5. There are roughly 30-35 defensemen in the league who can impact the game in a significant way offensively. The rest are clustered together and get differentiated by usage, which is nearly all environment driven.
The Penguins' ability to win without Letang should call for a reassessment of how we view defensemen. The other 30 teams do not have Malkin, Crosby, and Kessel, so context matters. But the role of the defenseman in the NHL is fascinating: he is unquestionably important, but defensemen with merely adequate skills are at a surplus.