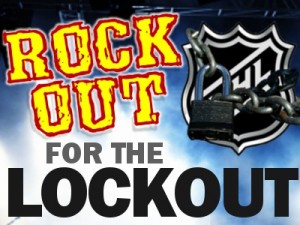 With the NHL lockout firmly in place and both sides entrenched for what may be a long, drawn out battle, we're taking this opportunity to explore the musical side of the National Hockey League. Each week, we'll see what happens when hockey and music collide. Join us as we Rock Out for the Lockout.
---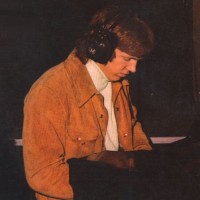 Jim Schoenfeld, currently general manager of the New York Rangers' AHL affiliate Connecticut Whale, has had a very interesting career on the ice, behind the bench, and in the music studio.
He spent 11 years in the NHL, most of it with the Buffalo Sabres.  Statistically speaking, his best season came in 1979-80, when he netted career highs in goals (9), assists (27), and points (36).  He retired from hockey in 1985 and immediately stepped behind the Sabres bench as head coach.
He was as feisty behind the bench as he was on the ice.  In his first season as coach of the Sabres, Schoenfeld threw a water bottle at referee Terry Gregson. When asked about the incident, Schoenfeld told the media, "Too bad it wasn't a brick." He was fined $5,000 by the league and fired by the Sabres.
He resumed his coaching career with New Jersey in 1987.  While he had a losing record with the Devils, his most memorable moment came during in 1988 playoffs when he had an altercation with referee Don Koharski.  The encounter led to a delicious post-game meal suggestion from the Devils' coach.
Musically, though, Schoenfeld's best moments came during his rookie season with the Sabres.
It all started thanks to an off-the-cuff mention during an interview of his interest in playing the guitar.  Buffalo radio promoter Jerry Meyers heard the comment and approached Schoenfeld about making an album. Over four days in February of 1973, he and musician John Valby – who would later achieve some fame as vulgar ragtime singer Dr. Dirty – laid down a collection of tunes that would become the blueliner's debut album, Schony.  Much of the album consists of covers, including "I Saw Her Standing There," "Great Balls of Fire," "Chain Gang", and this rousing, Hendrix-esque rendition of "All Along the Watchtower"
 

"As golden throats go, Mr. Schoenfeld's larynx is 24-karat, " wrote Francis McPurvis of Vinyl Orphanage. "He throws himself with complete abandon at the material he covers. He displays a wide range of vocal talents, ranging from primal screams to quiet, introspective musings."
Before you dismiss Schoenfeld's efforts, be sure to take a listen to the lone original track on the album, the 'Imagine'-inspired "Before" – a two chord masterpiece with layered vocals drowning in reverb.  The red-headed defenseman muses on what the world was like before people. He implores listeners to think about hunger, the environment, caring, and sharing, singing, "And now, we're breathing air that is unclean.  And no, we're fighting wars we're all losing. We're unsure of where we're going…"
Schoenfeld's message is still relevant today.  Hear the words of the prophet directly from his strangely-accented voice:
In an interview with the Montreal Gazette, Scheonfeld described the brief songwriting process behind "Before":
 

"I wrote it at two in the morning. It took me about 20 minutes. We were recording and we needed a song and if you're in the right mood, it just comes spilling out."
This is a man, who, that very same year, accumulated 178 minutes in penalties.
In the album's liner notes, Schoenfeld writes, "Sometimes I think I'm the luckiest guy in the world. I've always wanted to play [in] the National Hockey League, make a record album and appear on the Johnny Carson Show… Two down… One to go."
Schoenfeld never made it to the Tonight Show.  Thanks to his dessert recommendation to Don Koharski, though, he can sleep soundly knowing that millions have watched him on television… and on the internet.