Being the 2nd overall pick in an NHL draft comes with high expectations.  When a player falls short of those given expectations, some will wonder if that player was worth the high investment.
Are we already to that point with Blue Jackets defenseman Ryan Murray?  Murray was taken with the 2nd overall pick back in the 2012 draft.  Unfortunately, injuries have really slowed him down.
Various injuries have caused Murray to play in only a grand total of 73 games in his career.  In his time, he has shown flashes of what kind of player he can become.  Just as he is starting to get in stride, an injury sets him back.
Soon after he was drafted, Murray missed a good portion of the 2012-2013 season thanks to a shoulder injury.  After this recovery, he was able to make his NHL debut with the Blue Jackets on October 4th, 2013.  In 66 games that season, Murray racked up 21 points, and finished +4.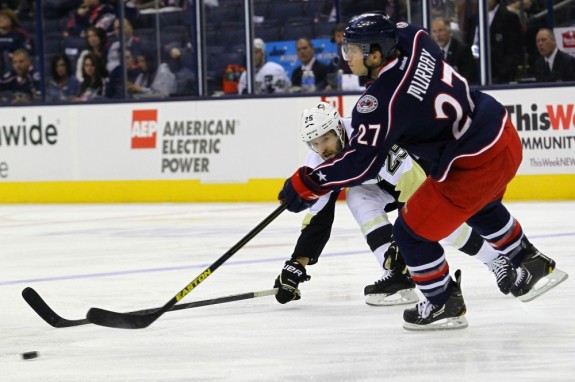 In March 2014, it was feared that Murray suffered a knee injury that would keep him out for the rest of the season.  The timeframe for recovery was 4-6 weeks.  He was able to return to the lineup in April, just in time for their playoff series.
Many thought that the new season would be the start of Ryan Murray's ascension.  Instead, injuries and setbacks have plagued Murray in 2014-2015.  These injuries have caused Murray to miss almost 47% of his potential games since his NHL debut.
When you are a young defenseman like Murray, you need to be able to develop.  By only being able to play in 7 games this season, his development has been severely hindered.  The question now has to be asked, is it time to worry about Ryan Murray's career prospects?  Can he overcome not only the injuries, but the missed development time as well?
Jarmo: "I'm worried about Murray in particular. Two out of three seasons, he really hasn't played. That's all development time." #CBJ

— Shawn Mitchell (@shecky218) February 17, 2015
Kekalainen Addresses Murray's Situation
Blue Jackets General Manager Jarmo Kekalainen addressed the trade and injury situation recently to Shawn Mitchell of the Columbus Dispatch.  It seems pretty clear what the focus of the team is right now.
"We've got two weeks," Kekalainen said. "We're trying to contact everybody this week so we know going into the last week who might be there. But our mindset is still the same: We haven't seen our team healthy, and we'd love to see that. We haven't been able to fully assess where we're at as a team."
The Blue Jackets do not have any intention of shutting down Murray for the season at this point.  Given his injury history, he needs to be able to play as much as possible.
Kekalainen added, "Both (Murray and Boone Jenner) are young players who need to play as much as possible to continue to develop.  I'm worried about Murray in particular.  Two out of three seasons, he hasn't really played. That's all development time. I think as soon as he gets healthy, he's got to get back to playing."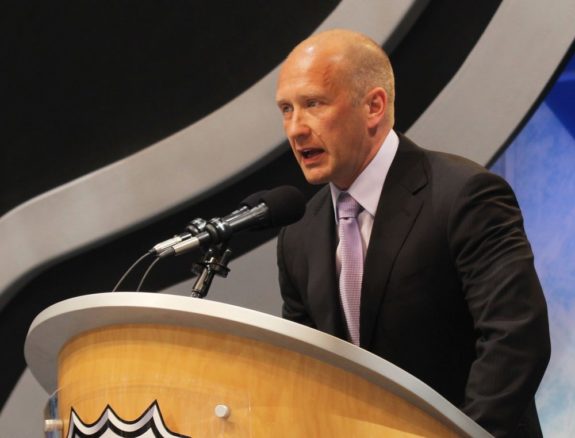 There is clear concern from management about this situation.  It got us to thinking about others who may have had a similar situation happen to them.  That player was a high pick with lots of potential, but injuries got in their way of early development. And then, were they able to overcome that early obstacle and make a good career out of it?  One player came to mind who is having a very nice career.
Reviewing Erik Johnson's Career
Erik Johnson you'll recall was the number 1 overall pick of the 2006 NHL Draft.  Many thought he would be the next great defenseman in the league.  After a successful rookie season that saw Johnson score 33 points in 69 games, many thought he would only improve on those numbers.
Then the unthinkable happened.  During an offseason team golf outing, Johnson tore both his ACL and MCL when his right foot got caught between the accelerator and brake pad of his golf cart.  This injury caused him to miss all of the 2008-2009 season.
The big question was, could Johnson return to his old form?  And then, could he make up for the development time that was lost?  The answer, was a resounding yes.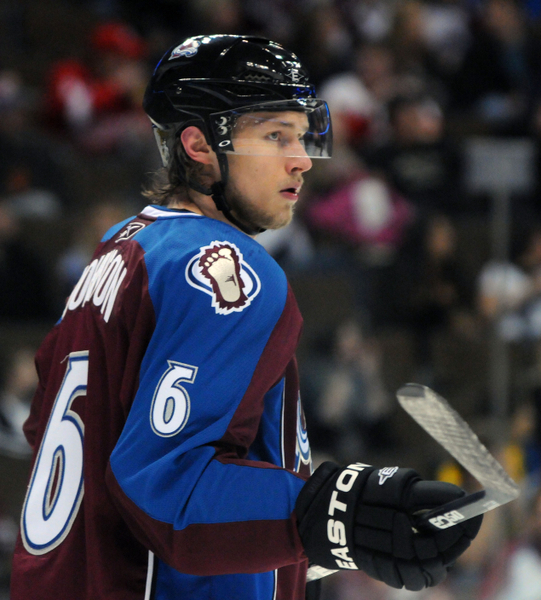 In 2009-2010, Johnson returned, and played in 79 games, amassing 39 points and averaging 21:27 of ice time.  He followed that up the next 2 years by playing in 77 and 73 games respectively the following 2 seasons after that.  Just last season, Johnson played in 80 games, averaging 23:00 ice time per game.  All told, post ACL injury, Johnson has amassed 160 points in 387 games, and has played in more than 90% of his team's games.
Granted, Johnson's injury was a one time thing, and Murray has had more than one occurrence of leg injuries.  Still, Johnson's career has to be an encouragement for Murray.  Johnson was able to come back strong after his injury, and then maintain it for several years after.
Next season is going to be very big for Ryan Murray.  He will need to prove that he can stay healthy for long enough to be able to continue his development as a great defenseman.  If anything positive can come from this, it's the fact that others have been in Murray's skates, and been able to overcome the situation.  Not only have they overcome the situation, they've gotten better.  Let's hope Ryan Murray becomes the next Erik Johnson.  We'll all take that right now.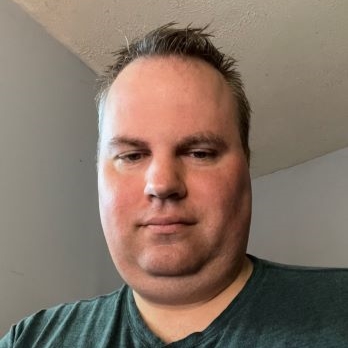 I am a fully credentialed writer who covers the Columbus Blue Jackets, Cleveland Monsters and Erie Otters as well as the Ontario Hockey League and NHL Draft. The 2022-23 season will mark nine seasons with the Hockey Writers. I am also the site's Credentials Manager. Please take note of the updated Twitter handle: @mark_scheig.