A 6-2 loss to the Edmonton Oilers on Saturday night at the Bell Centre may have been rock-bottom for the Montreal Canadiens this season. It was further proof that when Carey Price is not on his game, the team around him cannot compensate. Reinforcement is desperately needed for the Canadiens, and while acquiring new players is never easy, the Oilers could be a perfect trading partner in the near future.
On the night, Oilers' forward Ryan Nugent-Hopkins registered one assists, one shot on goal and won nine faceoffs in 17:12 minutes of ice time against the Canadiens. Nugent-Hopkins' play this season is a major improvement from a year prior when he managed only 43 points in 82 games, and was used mostly on the team's third line.
"It didn't quite go for him the way he wanted it to last year, but this year things are happening for him," said Oilers' head coach Todd McLellan to the Edmonton Sun. "He's consistently doing it right at both ends of the rink and he's getting rewarded with offence."
Nugent-Hopkins Finding Success This Season
In 28 games this season, Nugent-Hopkins has scored 11 goals and 21 points centering the Oilers' second line. Eight of his goals, and 17 of his points have come at even strength, with a Corsi-For percentage (CF %) of 52.3%. Averaging 2.18 shots per game, He is scoring on a career-high 18 percent of his shots on goal. The 24-year old is also enjoying relative success on the man-advantage, averaging 1:45 power-play time per game, with three goals, and six high-dangerous scoring chances.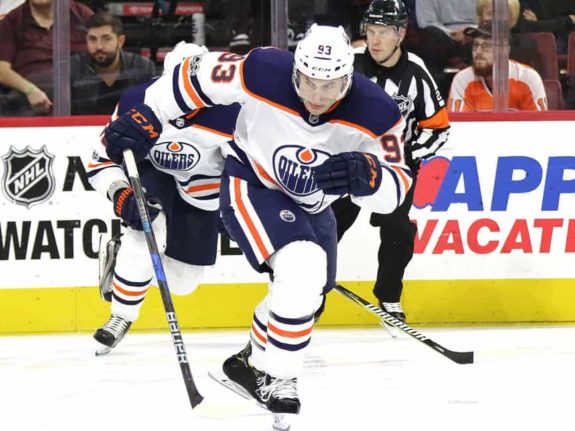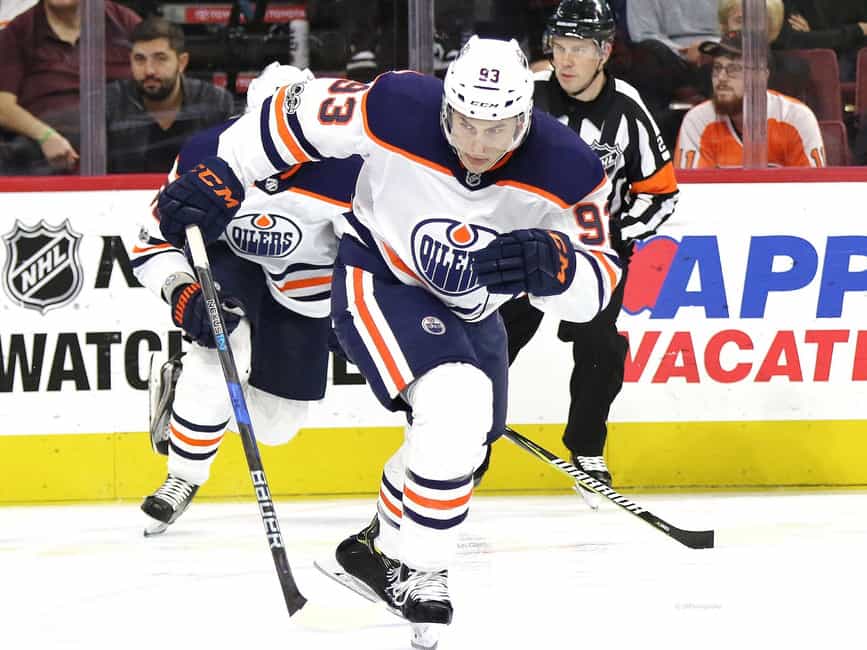 Playing behind one of the faces of the NHL in Connor McDavid, Nugent-Hopkins' strong play can definitely go unnoticed by the large majority. He is quietly putting up solid numbers, so it would be interesting to see what he could do given more of an opportunity than he has in Edmonton. Montreal's current depth at centre is thin, and will need improvement if success in the playoff is their goal. With that in mind, could Nugent-Hopkins be the upgrade Montreal is looking for?
It isn't farfetched to wonder if the Oilers would consider moving their former first-overall selection in the 2011 entry draft because, according to Sportnet insider Nick Kypreos, general manager Peter Chiarelli already has. Talks between Edmonton and the Boston Bruins had apparently taken place, but due to Nugent-Hopkins' $6 million dollar annual cap hit, facilitating such a trade would be difficult not only for the Bruins, but also many of the teams who would be interested in acquiring his services.
What It'll Cost the Montreal Canadiens?
Montreal would not be one of these teams, though. Being $6 million dollars plus under the salary cap limit, Canadiens' general manager Mark Bergevin has money to spend. He is one of the league's most active GMs, and has worked extensively trying to improve his team this season. While Bergevin certainly has the financial means to trade for Nugent-Hopkins, it's wondered if he has the assets needed to acquire the young, talented centre.
Nugent-Hopkins will most certainly not come cheap. In the past, though, the Oilers have traded away talented players for a less-than expected return. Taylor Hall was the first in 2016 when he was traded to the New Jersey Devils in exchange for Adam Larsson. One summer later, Jordan Eberle became the second when he was shipped to the New York Islanders for Ryan Strome. With McDavid's monster eight-year, $100 million-dollar contract, and Leon Draisaitil eight-year, $68 million-dollar contract both kicking in next season, fitting in the $6 million owed to Nugent-Hopkins could prove to be impossible for Chiarelli. Once again, a trade may be the only option.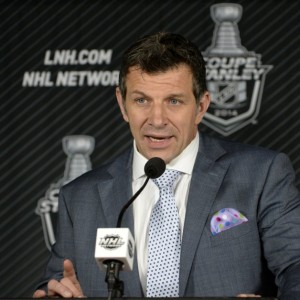 The Canadiens have several pieces that could entice Edmonton's general manager. The emergence of defenseman Victor Mete makes trading away a prospect like Noah Juulsen not so crazy. There is also goaltender Charlie Lindgren, who has already shown his ability to play in the NHL on a consistent basis.
The Oilers are currently without starting goalie Cam Talbot, who suffered an upper-body injury on Nov. 28 against the Phoenix Coyotes. Placed on injured reserve, the netminder is expected to miss two weeks, but McLellan stated it could be longer. With only 24-year-old Laurent Brossoit to hold the fort in Talbot's absence, Lindgren could help the Oilers immediately.
Bergevin also has draft picks to play with, and while he's stated his intentions to build through the draft in the past, his job is on the line now, and he might not have the opportunity to use those picks come June if the Canadiens miss the playoffs.
If Bergevin and the Canadiens have their sights on the playoffs, changes will need to be made sooner, rather than, later. Currently fourth in the Atlantic division with 30 points, Montreal finds themselves two points behind the third place Bruins while having played four more games. Time is running out fast. The answer to the teams' issues does not seem to be already be in the dressing room, as Bergevin once famously stated. Nugent-Hopkins seems as viable of an option out there, and if Edmonton is making him available, Montreal should be calling.
I cover the Montreal Canadiens and Laval Rocket for The Hockey Writers. I am currently a student at the University of Concordia studying journalism in the hopes of one day becoming a full-time sports reporter. I have previously covered the Indianapolis Colts of the National Football League for Pro Football Spot.