The Ryan O'Reilly saga has been going on for what seems like an eternity. After being labeled as Greg Sherman's top priority heading into the off-season, Ryan O'Reilly is now the only restricted free-agent to not be signed by his team.
The Colorado Avalanche are certainly to blame to a certain extent for what seems to be a "take it or leave it" stance in their contract negotiations, but Ryan O'Reilly absolutely should be feeling just as much heat for these contract negotiations as the Avalanche. Yes, the Avalanche seem to have dug in, but when things get to this point then there is no doubt that O'Reilly has to shouldering an equal, if not greater, share of the blame.
How Did We Get Here?
To get a sense for how we have arrived at this point, let's take a glimpse at where we've been.
The Colorado Avalanche drafted Ryan O'Reilly 33rd overall in the second round of the 2009 NHL Entry Draft, the same draft as Matt Duchene. Shortly after the draft, the Avalanche signed O'Reilly to a three-year, entry-level contract for a $900,ooo cap hit.
O'Reilly was a pleasant surprise for the Avalanche in training camp and made the team right out of camp. He played 81 games in his rookie year and tallied 26 points (8 goals, 18 assists). He also finished plus-four on the season, impressive for a rookie third-line center. His offensive numbers weren't spectacular, but they certainly weren't bad, and there wasn't cause for concern because that wasn't his role on the team.
Year two was more or less the same for O'Reilly. He once again tallied 26 points (13 goals, 13 assists) on the season and played in most of the games, 74 this time. That was important because the 2010-2011 season was the season that saw nearly every Avalanche player and their mother lose a decent amount of time to injuries. O'Reilly saw a little bit more time in offensive situations as a result, especially towards the end of the season, and performed admirably, though nobody expected him to make much of a jump in his third year.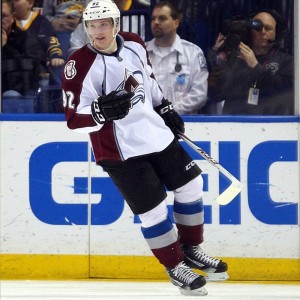 Year three was crazy. Suddenly, O'Reilly found himself playing alongside top rookie Gabriel Landeskog on what became the team's top line. O'Reilly went from being a third-line center and penalty killer to a top forward that played in all situations, including power play opportunities. O'Reilly not only shattered his career records in goals, assists and points, he led the Avalanche in scoring with 55 points (18 goals, 37 assists). The end of year three brought O'Reilly to the end of his rookie contract, making him a restricted free agent.
The fantastic season of O'Reilly, how fans became completely enamored with him, the leadership role that he stepped into and seemingly topless ceiling for the newfound star begged only one question: now what?
The Contract Dispute
As I mentioned, O'Reilly's rookie contract had a salary cap hit of $900,000, towards the top of the rookie salary maximum, without bonuses; so it's clear that the Avalanche obviously thought pretty highly of him, and his third season certainly made the next contract a bit more difficult.
According to Adrian Dater, Avalanche beat writer for The Denver Post, the Avalanche have a couple of offers on the table for O'Reilly. One offer was for five years at $17 million and another for two years at $7 million. Both are roughly a $3.5 million cap hit, a substantial raise from his $900,000 a year cap hit, but O'Reilly is not satisfied with either of these terms, apparently.
What Does O'Reilly Want?
Based off of the fact that O'Reilly was reportedly making $4 million with his KHL team during the lockout, it's safe to figure that he would want at least that much.  The numbers that have been reported seem to suggest that O'Reilly wants $5 million a year, though his agent apparently disputes that number.  O'Reilly's camp seems to believe that he wants to be paid similarly to such players as Evander Kane and David Krejci.
Kane just signed a six-year contract at a $5.2 million a year cap hit. This is an interesting choice for O'Reilly to make as far as a comparable player because, other than being drafted in the same year and scoring 26 points in their first year, the similarities stop there. Kane has improved his statistics drastically each year and ended last season having scored 30 goals. $5.2 million is about right for Kane.
David Krejci doesn't do O'Reilly many favors in comparison either. The last four seasons, Krejci has been over 50 points every single season. He's established that you can expect about 60 points from him every single year, and that kind of consistent output is something that will earn you a big pay day. O'Reilly has earned a raise, no doubt about that, but not the $5.2 million per year kind.
O'Reilly Must Accept His Share of the Blame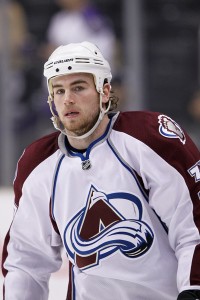 Things are ugly right now. This holdout is really starting to remind a lot of fans about the horrific lockout that the fans just had to endure, and those are not emotions that either side wants to be dredging up. I know that fans are quick to label Avalanche management as cheap, even question their commitment. It's kind of the cool thing to do.
No matter your feelings about Avalanche ownership, however, Ryan O'Reilly is firmly representing the Players Association's position during the lockout.  Just as fans began to turn on the players, calling them greedy and begging them to just get back off the ice, it's more than fair for fans to start doing the same with O'Reilly. After all, this is just as much O'Reilly's fault as anybody else. Perhaps even more.