Making the playoffs has become more realistic for the Buffalo Sabres in recent weeks, and now they must take a hard look at their roster to see what they really need. Scoring has not been an issue, the goaltending has been decent, and the defense is improving every game, but they lack a key element from their overall game: face-off prowess. To improve on this, they will need some outside help since the current center group is not cutting it.
---
Latest News & Highlights
---
The Sabres need to add some players with veteran experience in the face-off dot. They are last in the NHL in face-off percentage with a 44.9 win rate, and their overall gameplay would improve if they could make some significant headway in that category. Should they decide to make a trade, the player that comes to mind is Ryan O'Reilly.
O'Reilly's History with the Sabres
Ryan O'Reilly was traded from the Colorado Avalanche to the Sabres in 2015, and he was subsequently signed to a massive seven-year, $52-million ($7.5-million AAV) contract extension. He played three seasons in Buffalo before he claimed that he "lost his love of the game" and was ultimately dealt to the St. Louis Blues for All-Star center Tage Thompson and other assets. During his time in Buffalo, he was a consistent player, averaging around 22 goals and 59 points per season, but his greatest asset was his face-off percentage, which was 58.17%.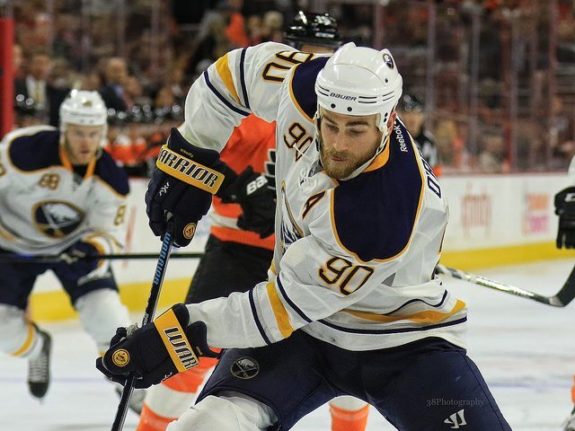 O'Reilly has always played a solid two-way game, and he could easily bring that skillset back to Buffalo. With a new culture, and after five years removed from the team, he could add tremendous value to the forward group and provide veteran leadership to a very young core. On top of that, his face-off skill would be a teaching point that he could pass down to someone like Dylan Cozens or Thompson as they grow into their top-six role.
Where O'Reilly Fits in the Lineup
Right now, the Sabres have a solid top-six between the Thompson top line and the "Kid Line," but they could easily fit O'Reilly in between two players he is familiar with. While playing for the Sabres, he spent some time playing with both Zemgus Girgensons and Kyle Okposo, and as the aforementioned two players are the top veterans of the team, he would fit in perfectly with them on the third line. He has spent the majority of his career as a top-six forward, so a drop to the Sabres' bottom-six would not be ideal, but given his unique skill set, he would see plenty of ice time on the penalty kill and power play.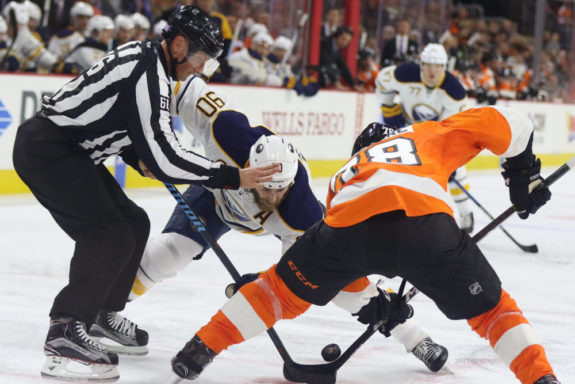 His veteran experience comes with a pedigree that nobody else on the Sabres roster has, and that's a Stanley Cup ring. He knows what it takes to dig a team out of the basement and drag them all the way to the top and win it all, and that is something that the Sabres could use as they continue to grow. Head coach Don Granato has been generous with ice time allocation to players that perform well and do all the little things, and O'Reilly is exactly that type of player. Having him as a steady face-off option will only benefit the team as a whole, and when he ultimately takes a spot back in the top-six forward group, their offense will improve even more.
Trading For O'Reilly Would be Fairly Simple
Normally, making a move for a player of O'Reilly's caliber and salary requires getting around a no-movement clause (NMC) or some version of a no-trade clause (NTC), but he has neither. When O'Reilly signed his extension in Buffalo all those years ago, former general manager Tim Murray managed to keep those pesky clauses out of the agreement. Now, if the Sabres decided to trade for him, there is nothing to stop them from making a deal for O'Reilly as a rental player. His contract ends at the end of this season, and he has not yet been extended by the Blues, so the asking price should not be as high as it could be if he had term left.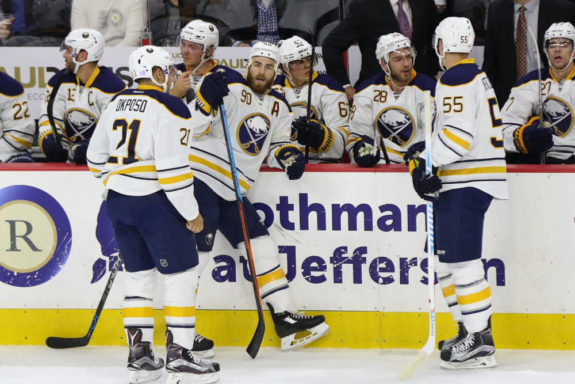 Due to his subpar offensive stats, his dismal minus -28 rating, combined with the Blues' struggles this season, they may not be looking to sign him to a contract extension. The Blues will need to decide if they are truly pushing for a playoff spot or if they are willing to be on the outside looking as they retool their lineup. Should the Sabres make an offer for their captain, it would probably look something like this:
Sabres trade F Casey Mittelstadt and a second-round pick in 2023 for F Ryan O'Reilly
Sabres trade F Casey Mittelstadt, G Erik Portillo, and a fourth-round pick in 2023 for F Ryan O'Reilly
Sabres trade F Prokhor Poltapov and D Ryan Johnson for Ryan O'Reilly
If the Blues decide that they want a roster player from the Sabres, then the clear choice is Mittelstadt. He has shown that he can play in the top-six and can score at a similar rate to O'Reilly when he is healthy, so swapping centers makes sense. Should the Blues come asking for future prospects, then the Sabres would likely be offering one or more college players in Johnson or Portillo. Both have shown that they are capable and have the potential to provide more in the NHL, so the Blues would be getting great value between the two of them. Should they prefer a forward prospect, the Sabres would likely offer up one of their Russian players as compensation. as they would be unlikely to move any of their recent first-rounders yet.
O'Reilly's Return Would be Strange but Welcomed
When he left the team via trade, the Sabres were in shambles. But now that the team is on the rise, the environment that he would be coming back to is much more positive. He would get to be part of a young and promising lineup that complements his play style very well, and he would get another real shot at making his mark in the playoffs. His stay in Buffalo would not need to last beyond this season as they have prospects like Jiri Kulich and Matthew Savoie gearing up to play in the NHL next season, so this would be a tremendous audition for his next contract with another team.
Related – Sabres Must Find Consistency in the Second Half of the Season
The Sabres desperately need to solve their face-off problem, or at least improve on it as soon as possible, because getting pinned in their own end towards the end of games is hurting them. Possession is key when it comes to closing out games, and they struggle to obtain it when they have a small lead as veteran teams walk all over them in the face-off dot. O'Reilly may not be the ultimate answer to the problem, but he is certainly the best one.
---
---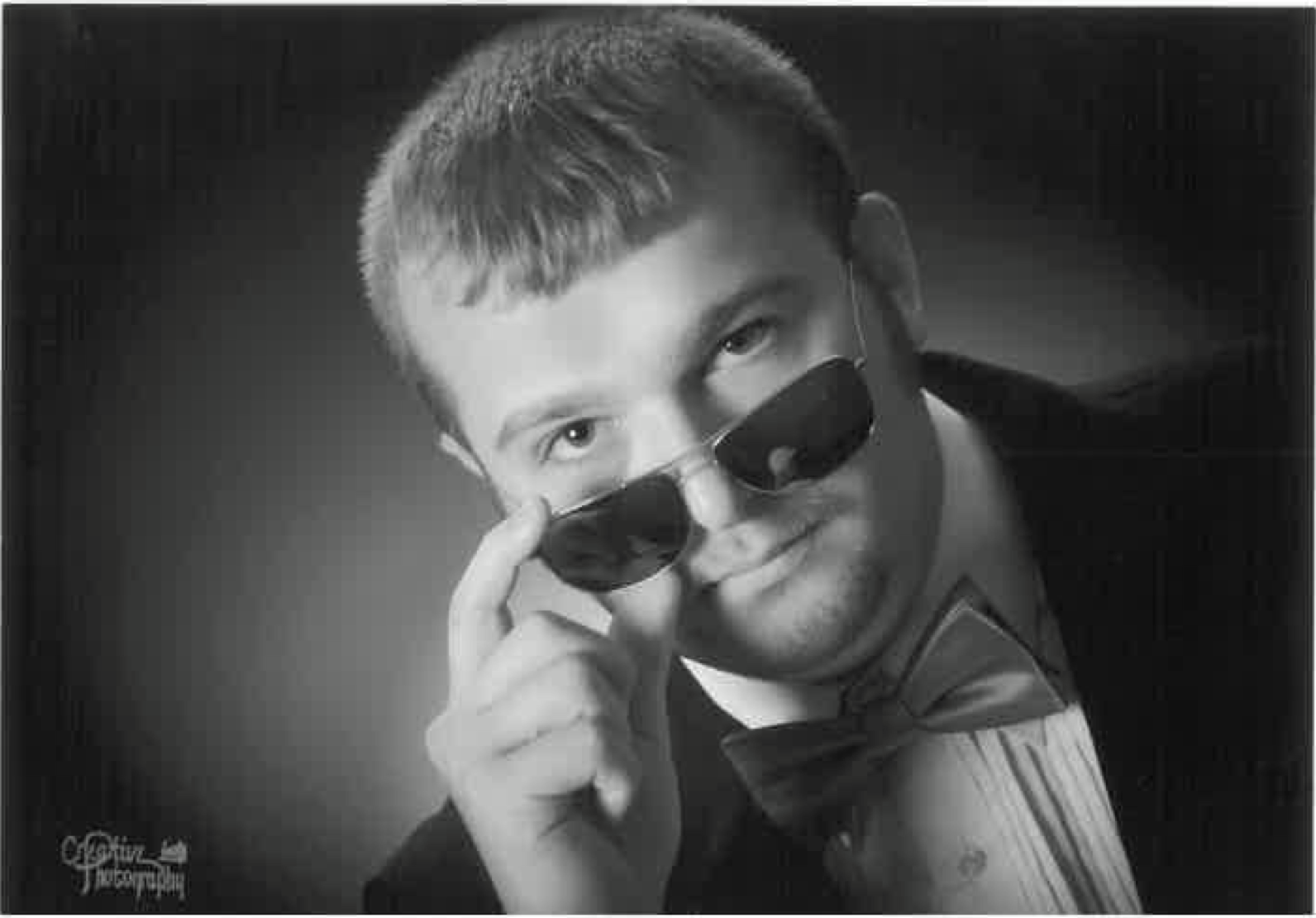 I have been a hockey and Buffalo Sabres fan since I was in middle school. Through the good times and the very long bad times, I have stuck by this team with the hope that one day we would become a powerhouse in the NHL. Now I join The Hockey Writers as I hope to talk about this Buffalo Sabres team on an upswing. I love this team with all my heart, and I take pride in my ability to know players, prospects, and so much more. As a hockey fan I have a particular taste for young players and prospects; doing mock drafts, looking up stats, guessing potential, doing player comparisons, all of it. The idea of the future skill in the NHL is one of my favorite things to think about, write about, and talk about. I am also an avid NHL gamer with a top ranked team in the "Threes Eliminator" mode.