An unnamed NHL source told The Athletic's Fluto Shinzawa this week that if the Buffalo Sabres' Jack Eichel became available on the trade market, the Boston Bruins would come calling. 
"I just don't see any way they can't be all over him," the NHL source told Shinzawa in reference to the Bruins. "He can ask for a trade. But he could be off to Columbus. On the flip side, if you're Buffalo, if you're ever going to trade him and you're worried about this, you should trade him before (the NMC) kicks in… If you ever put him on the Bruins and gave him Pastrnak, Bergeron and Marchand, lookout. That would be scary."

'Bruins trade for Jack Eichel? What we're hearing about the Sabres' star coming to Boston,' Fluto Shinzawa, The Atheletic 03/01/2021
With ageing forwards Patrice Bergeron and David Krejci still playing well, Bruins general manager (GM) Don Sweeney might be hedging his bets that their play could soon drop off. If not this year, then in the near future. If Eichel becomes available, he'd be too good to pass up.
Krejci's contract expires this year, while Bergeron is locked up until 2022. The Bruins could fit Eichel in under their cap ceiling by moving dollars out, and would be in an especially good situation if they did not re-sign Tukkaa Rask and their current second-line centreman Krejci, who is day-to-day with an upper-body injury. That would give them the room to keep Eichel on long-term.
This deal would make perfect sense for a Sabres team that is in need of a mid-season adjustment. Aside from firing the coach, which may also be a possibility, GM Kevyn Adams' first big play might be to move a key piece of his team like Eichel or troubled forward Jeff Skinner, to bring in pieces to build a successful future for the team. The Athletic's report shows us just how interested the Bruins would be in making something like this happen.
Alternatively, Adams might consider trading Taylor Hall. Despite the former MVP's low numbers this season, his value — like Eichel's — would still be up there. But the biggest bang for the Sabres' buck would arguably come from moving the captain.
Eichel has been dealing with injuries lately. He will collect on a $10 million average annual value contract through to 2026. His no-movement clause kicks in during the 2022 season. He has yet to play in the playoffs, but when he gets the chance, he could be lights out. With Pastrnak (assuming he doesn't go to Buffalo in return), Marchand and Bergeron, the foursome could form one of the deadliest power-play units ever. 
What The Sabres Would Get in Return
As for what the Sabres would get in return, the asking price would be high. The conversation could well start with GM Adams asking for Pastrnak and/or defensemen Charlie McAvoy, Shinzawa writes. But it wouldn't end there. Both of those players are highly coveted by the Bruins' brass.
The Atheltic's source also mentions a 6-foot-2 natural centre playing left wing, Trent Frederic as a possible target. 
The trend is that players of Eichel's age and ability, tend to get traded for a similar talent so that no team feels hosed by the deal. "Think Patrik Laine for Pierre Luc-Dubois, or Seth Jones for Ryan Johansen," Shinzawa writes. 
The more teams involved in the Eichel sweepstakes, the higher the price will be. While all 30 teams would love to add a piece like Eichel to their roster, there are a few that are being highlighted as potential destinations. More are being added to that list as the drama in New York's Queen City continues to unfold.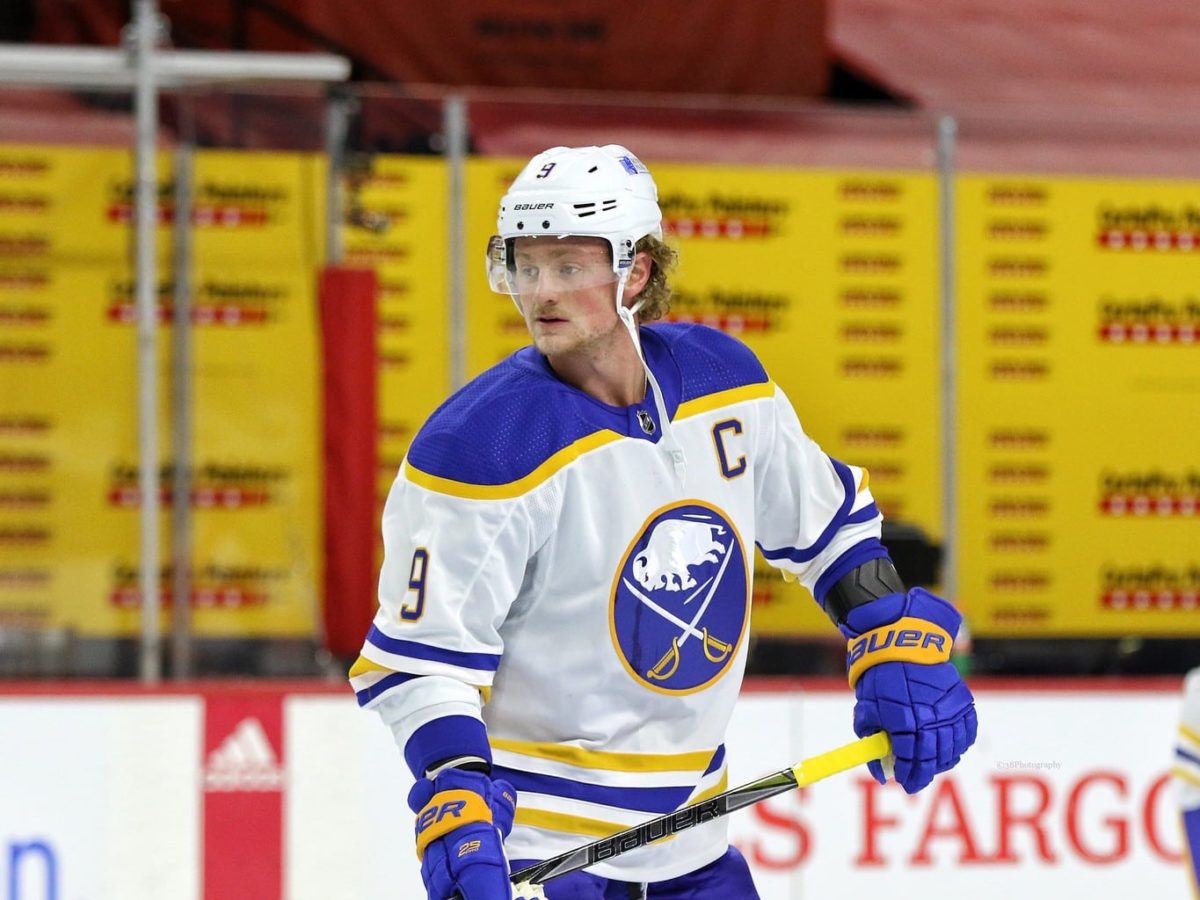 The only way this deal works for both teams is if the Sabres are able to pry someone like McAvoy away from the Bruins as the centrepiece in the trade. It's not likely Sweeney would be willing to split-up his first line by moving Pastrnak.
Another interesting name that could be thrown into the mix is Craig Smith, who has been a consistent performer for the majority of his time in the league — that is, if you ignore last season. But if Adams assess him to be on the decline, he wouldn't be doing much for the Sabres' future.
Players like Nick Ritchie and Charlie Coyle could find their names in the mix if talks heat up for Eichel. These two pieces could help the Sabres now and for years to come.
Why Eichel is a Fit in Boston
Shinzawa believes Eichel would fit right into a Boston roster that has some question marks surrounding its secondary scoring beyond the team's terrifying top line.
"Whether Charlie Coyle, who turns 29 on Tuesday, is a top-two center remains to be seen. Jack Studnicka, 22, requires more muscle and experience before the Bruins determine his long-term line-driving status. Trent Frederic is a natural center playing left wing, but the 23-year-old may be best served as a No. 3 pivot."

Fluto Shinzawa
Eichel would be a natural fit to replace Krejci after his contract is off the books.
Other Teams Would Show Interest in Eichel
Like Boston, the Minnesota Wild could also throw their stick into center ice for a chance to land with Eichel on their team. Shinzawa notes they could offer Kirill Kaprizov. The New York Rangers could offer Alexis Lafreniere, Kappo Kakko or K'Andre Miller in order to reunite Eichel with his former Boston University coach, David Quinn.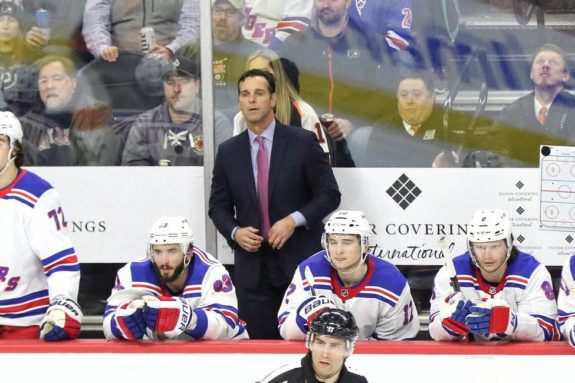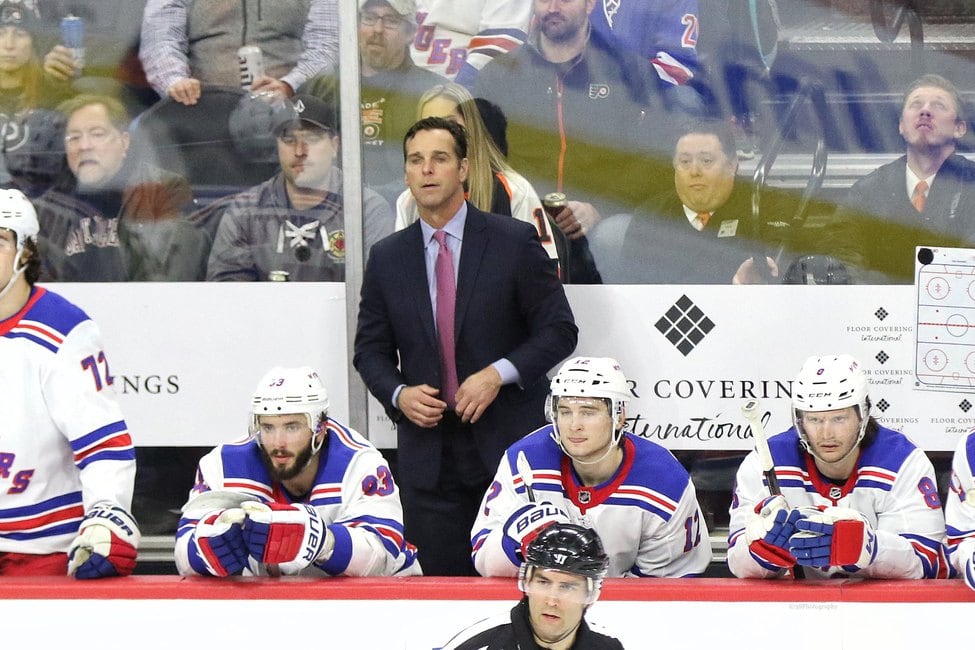 The Vancouver Canucks might be interested, and Shinzawa believes they'd have to offer up Elias Pettersson or Bo Horvat to get a deal. Although some say the Los Angeles Kings can't afford an Eichel trade, The Athletic has them ponying up future NHLers like Quinton Byfield and Alex Turcotte.
"(Eichel's) effort and compete, they're never truly an issue if you really focus on him. He can sometimes look it because it's such a long stride and the way he reads the play. Off the ice, there's no issues with Jack," the source told Shinzawa.
Teams are salivating with the potential that Eichel could be available. The Sabres see an opportunity to improve their roster long-term by tearing things down and starting over. One way to start that process is moving the piece they brought in to build it up in the first place. GM Adams knows what he's giving up and won't be skunked on the return. As for what Eichel brings to a team, that's unquestioned among elite hockey minds.
---
---
Mike Carter is a freelance writer and contributor for the Buffalo Sabres with The Hockey Writers and NHLTradeRumors.Me He is @mikecarterlives on Twitter. Mike has been writing professionally since 2012, with stints as a reporter in northern British Columbia and Edmonton, Alberta. He now calls Salmon Arm, B.C. home.