The Edmonton Oilers took care of some business on Monday when it came to their goaltending situation. After Alex Stalock was sent down by the Minnesota Wild on Sunday, GM Ken Holland plucked the netminder off the waiver wire. Multiple reports out of Minnesota suggest the Wild were hoping Stalock would slip through after a 20-win season in 2019-20; however, the Oilers didn't want to miss out on a good opportunity to add a proven back-up.
Stalock has another year left on his contract after this season with a cap hit of $785K. As such, this is not just a signing for this season. The Oilers have grabbed a player who could compete for a spot on the roster next season, or at the very least, satisfies the Oilers' requirements to expose a goaltender for the upcoming NHL Expansion Draft.
Oilers Now Have a Few Options
Coming from Minnesota, Stalock will be in quarantine for two weeks, but when he comes out of it, the Oilers will have a few options. It's not completely clear which direction the team will go, but head coach Dave Tippett called the pickup a good insurance policy for the team and cited the goaltender's previous NHL experience. It sounds like there's a plan in place to make sure the organization doesn't lose the player.
So what does this mean for the two netminders Edmonton currently has?
First, GM Ken Holland could keep three goaltenders on the active roster. If that's the plan, Edmonton could go 12-8-3 (forwards to defenseman) and move forwards on and off the taxi squad without much issue. Even a defenseman like Evan Bouchard (who doesn't require waivers) could go down for a game or two.
Second, the Oilers could elect to keep only two goalies on the active roster and will need to make a decision as to which two. That means making a decision on either Mike Smith or Mikko Koskinen.
Smith's Play Could Get Him Claimed
Some might suggest Smith is the goaltender the Oilers would waive. That's probably not the best idea. Despite how polarizing he can be for the Oilers fan base, he's not hurting Edmonton as part of the roster — not unless Tippett overplays him. Smith has a low-cost contract, he's on a deal that expires at the end of the season and his numbers are good.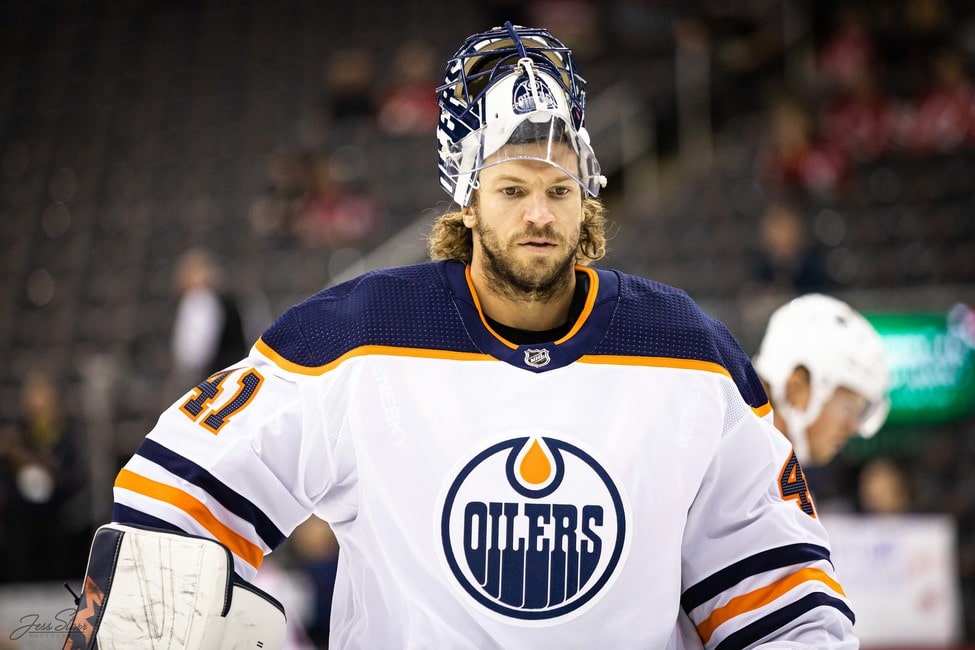 In fact, few people would have expected the veteran would jump in this season like he has and been so effective. The Oilers 4-0 nothing loss to the Toronto Maple Leafs might have been the first time anyone looked back and said Koskinen probably should have started.
As such, if the Oilers were to send Smith down on waivers, there's a good chance a team would claim him. Not only because of all the things previously mentioned that hockey clubs would find attractive, but because decent and experienced goaltenders are a hot commodity on the waiver wire and Smith's leadership skills alone will be a draw for a competing organization.
Related: Oilers Should Target These 3 Players at the Trade Deadline
Koskinen Is a Much Safer Waiver Candidate
Because Koskinen has a modified no-trade clause, he can be waived by the Oilers and there's little risk he gets claimed. Once there, Edmonton can freely move him on and off the taxi squad if needed.
Unlike Smith, who makes $1.5 million, Koskinen's $4.5 million is a red flag for many NHL teams. He's played well enough when the Oilers had to lean on him alone, but his numbers aren't as strong as Smith's, he's been playing a second fiddle role in the last eight-or-so games and his contract situation as a player with another season on his deal after this one is certainly less attractive. The only team that would claim him is one that believes he's a legitimate starter, and is better than the option they currently have on their roster.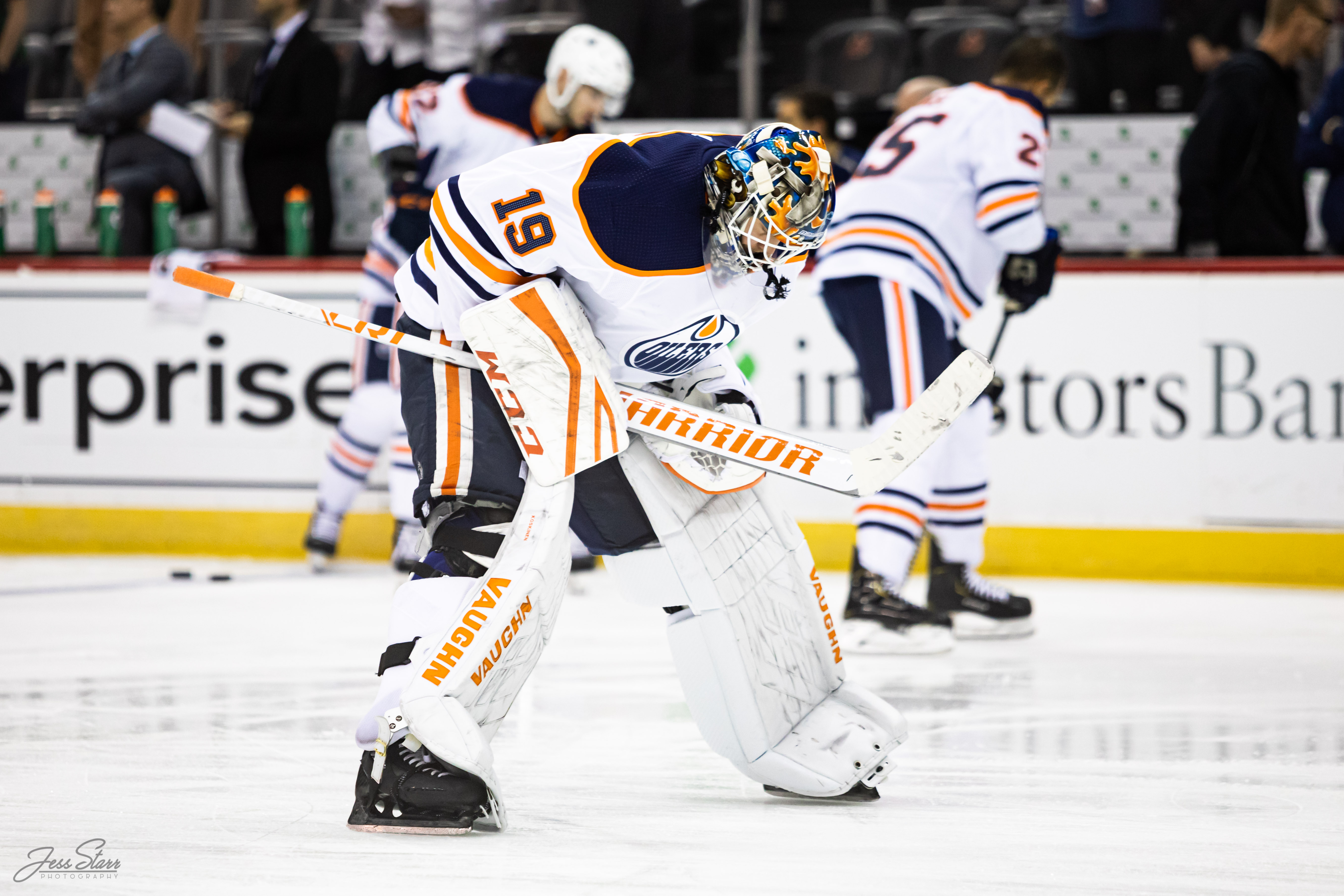 Not only that, but should the Oilers lose him, they'll be moving out cap space in the process. Plenty of folks will tell you that the Oilers overpaid for an unproven starter when Koskinen was given his extension. That's not to say he couldn't become a starter, it's just to say he's not a legitimate one now.
Cap space is one of the most valued weapons in today's NHL. The Oilers managed to do a lot with very little of it this offseason, but having options and moving money out is not a bad idea, especially if Edmonton doesn't need to take money back. Yes, it leaves questions about their goaltending situation next season, but those were questions the team had anyways.
What Will the Oilers Do?
Chances are, Edmonton will try to run with three goalies on the active roster. If that's not possible or injuries require changes to that plan, if the Oilers waive anyone, it should be Koskinen. There's the smallest amount of risk he's claimed and if he is, Holland answered a major question when it comes to finding funds in the offseason.
Catch up on all the latest NHL Rumors