The Buffalo Sabres had a successful banner raising night for former goaltender Ryan Miller, and the night was capped off with an electric goal by Dylan Cozens. Throughout the season, the 21-year-old forward has been a consistent offensive force, and a dynamic two-way player. His growth from last season to this one has been both seamless and successful, but the truth is that he could be doing even better.
He currently sits at a total of 41 points in 44 games, which is good for fifth on the team behind the top line and Rasmus Dahlin. Cozens has been the bulk of the secondary scoring throughout the course of the year, and he deserves to be given wingers that contribute more offensively. He is an absolute machine when it comes to generating offense, and he does not look ready to slow down any time soon.
Cozens Plays In All Situations
Head coach Don Granato has done a fair job at choosing which players end up on both special teams units, but the way Cozens is utilized is brilliant. He hounds puck carriers and creates scoring chances shorthanded on a nightly basis, and then if the chance does not turn out in his favor, he hustles right back to his own end to contribute there. He is easily the Sabres' most versatile forward, and he can do almost everything.
Where he has been particularly good recently is in the faceoff circle, which has been a struggling point for the Sabres all year. He leads the team in faceoff percentage with 49.3 percent, faceoff wins with 320, and faceoffs taken at 649. The next highest faceoff win total belongs to Tage Thompson at 226 wins, so despite being used as a second-line forward at even strength, Cozens is the "go-to" center when the team needs to win a draw. This comes into play on both special teams units he plays on, and is a key reason the Sabres' top power-play unit was scoring so well earlier this season.
Cozens' New Wingers Will Boost Total Offense
Right now, he has been centering the "kid line," featuring rookies Jack Quinn and JJ Peterka. While he has helped them to improve their game over the course of the season, their production has not been enough to match his. Cozens plays with a high-capacity motor and he never stops playing hard, so he needs players that will match that energy on a nightly basis. It would take some line shuffling, but Cozens centering the second line should feature Tyson Jost, and Victor Olofsson.
---
Latest News & Highlights
---
Jost has been one of the Sabres' hardest working players since he was claimed off waivers from the Minnesota Wild back in November, and he would fit perfectly alongside Cozens. Both of them have the ability to play the center and wing positions, so when the offensive situation dictates, they could switch and make something happen creatively. Jost has done well in a third-line role, but has shown flashes of brilliance to earn him a spot in the top six.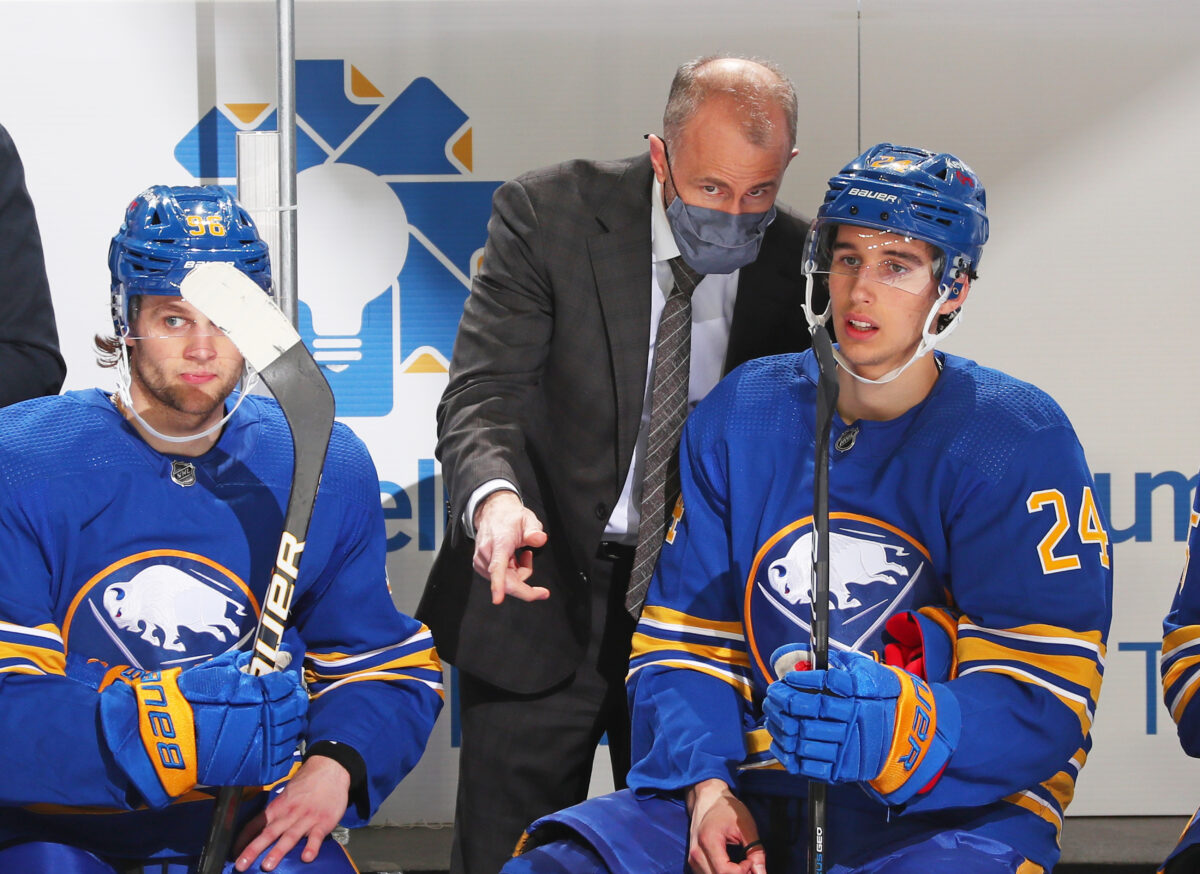 Olofsson has also found his scoring touch recently, and it has made a big difference for his confidence. He is now third on the team behind Alex Tuch and Thompson with 19 goals, and he is on pace to shatter his personal best of 20, which he has accomplished twice now. Adding his scoring ability to go along with Cozens' playmaking would only benefit both of them, and since Olofsson has been showing chemistry with Jost on the third line, the transition would be seamless. These three together makes the Sabres' offense more dangerous, and it would allow the younger players to step back and play in situations that fit them more, while Cozens continues to grow into the future leader of this team.
Cozens' Production Has Massive Potential
He was already a special player when the Sabres drafted him seventh overall in 2019, but he has become exactly what the team has desired of him, and more. He is a leader on the ice, and he is still so young that his growth is only just beginning. He has the vital skills that every NHL center needs, and he has a drive that will only improve his production over the course of his career. He is not a passive player by any means, and he easily has the most grit of any Buffalo player in the last five years.
Related – Sabres Need to Decide Kyle Okposo' Future
He garnered the nickname "workhorse from Whitehorse" early on, but he has far exceeded that name. He doesn't just work, he makes things happen. He is the player that deserves to be on the ice when the game is on the line. He is the player that Granato turns to when he needs energy and momentum going in their favor on the ice, and he thrives in that role. Cozens will continue to produce no matter where he is used in the lineup, so he deserves to have wingers that will finish what he starts, as well as give him space to finish his own chances. Tage Thompson may be the All-Star going to Florida this year, but Cozens is the future of this team, and is the all-purpose forward that will lead them into the playoffs.
---
---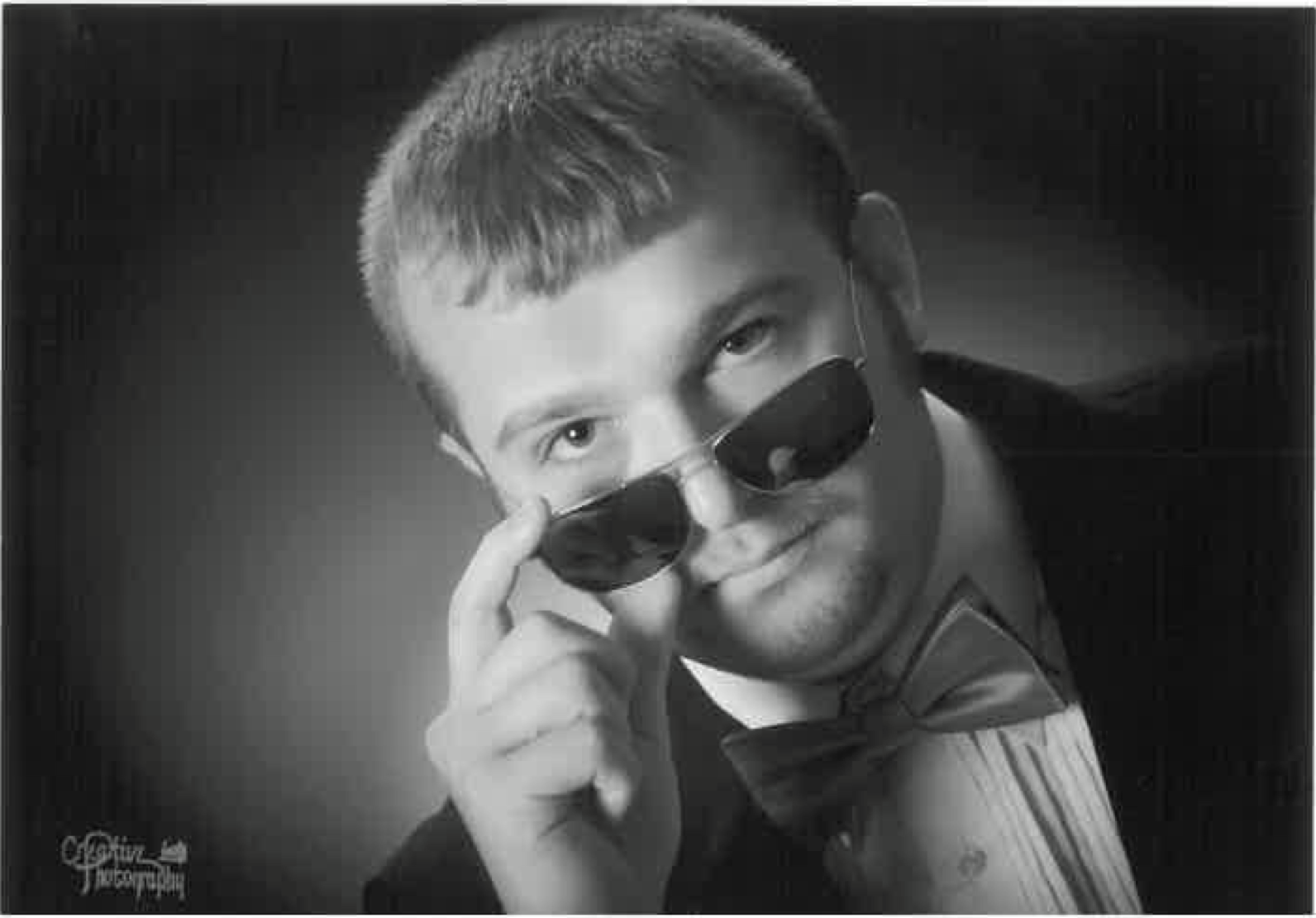 I have been a hockey and Buffalo Sabres fan since I was in middle school. Through the good times and the very long bad times, I have stuck by this team with the hope that one day we would become a powerhouse in the NHL. Now I join The Hockey Writers as I hope to talk about this Buffalo Sabres team on an upswing. I love this team with all my heart, and I take pride in my ability to know players, prospects, and so much more. As a hockey fan I have a particular taste for young players and prospects; doing mock drafts, looking up stats, guessing potential, doing player comparisons, all of it. The idea of the future skill in the NHL is one of my favorite things to think about, write about, and talk about. I am also an avid NHL gamer with a top ranked team in the "Threes Eliminator" mode.