Developing as a young defenseman in the NHL is a difficult enough task, but factor in that Rasmus Dahlin has only played for the Buffalo Sabres, and the task is that much harder. Since he found his way into the league at age 18 in 2018, the former first-overall pick has seen more ups and downs than he may have expected.
He started his career under coach Phil Housley, then Ralph Krueger, and is now managed by bench boss Don Granato. The difference in Dahlin's performance between these three coaches is astounding, but there's still a long way to go before he reaches his potential.
Starting Under Housley
Housley was hired by the Sabres for his spectacular work as a defensive coach for the Nashville Predators. Once he took on the head coaching role in Buffalo, he was handed a team with a ton of raw young talent. His job was to harness that talent and mold it into a winner. Unfortunately, the Sabres missed the playoffs in both his seasons, but his tutelage seemed to have a profound effect on Dahlin.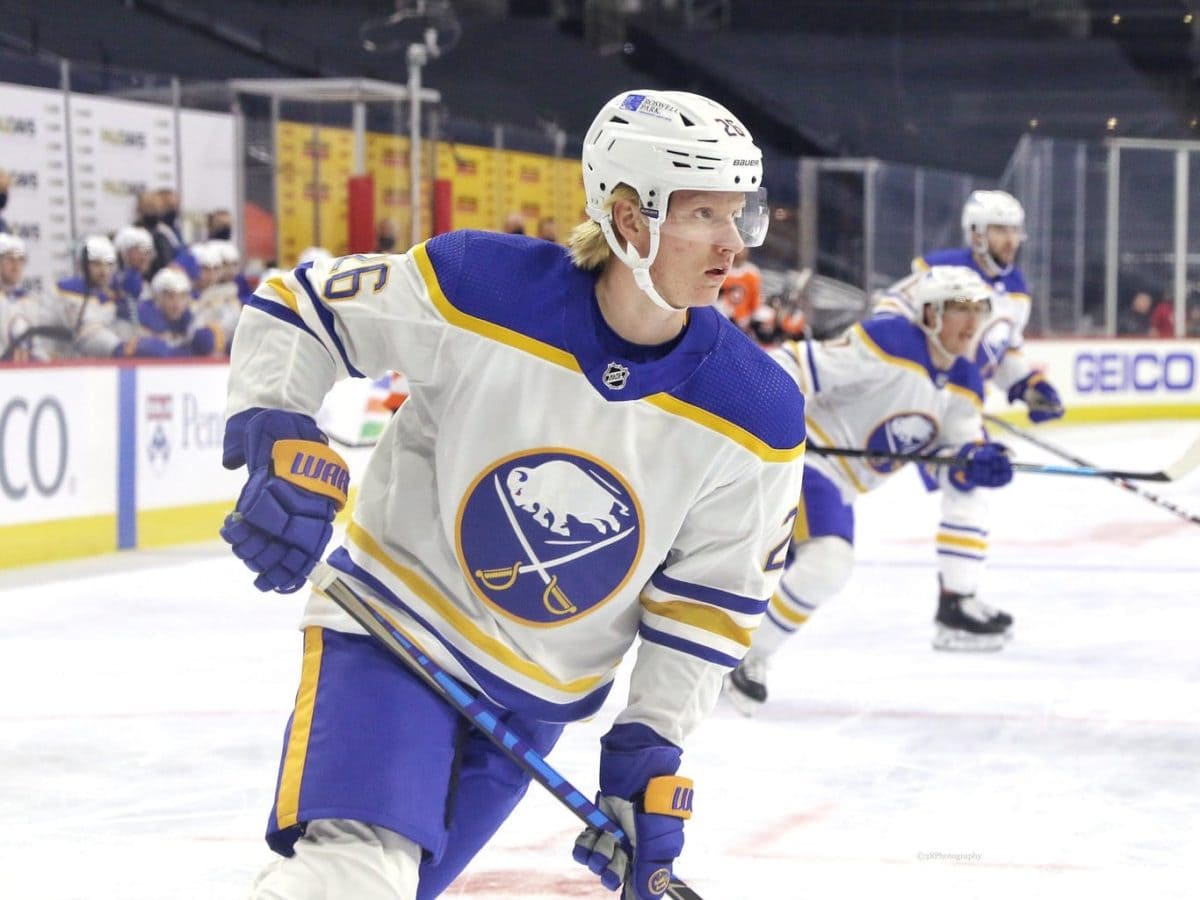 Dahlin was coming off his big draft year, and expectations could not have been higher as he drew comparisons to other famous Swedish defenders like Erik Karlsson and Nicklas Lidstrom. He was lauded as a big two-way defender with elite skating agility and hands as smooth as butter. He put both skills right to work when he arrived in Buffalo, and fans could not get enough of him juking the opposition.
While his offensive prowess shined bright, he lacked the defensive awareness that is generally expected of a top-end defender, which continues to be a knock against him today. However, it was only a slight problem at the time, as it looked promising to see such creativity from the back end. Housley seems to have left a positive impression on Dahlin as in his rookie season, he put up nine goals and 44 points in 82 games, both career highs.
Krueger's Dog House
That management believed Krueger would be the solution to their problems will go down as one of the worst decisions in team history. He destroyed their work ethic, and he offered no real identity for the team. All he brought was a big win streak to start his tenure and an even bigger (record-setting) losing streak to end it. What made it worse was watching Dahlin crumble into a near useless mess of a prospect.
Krueger had his Sabres playing a defense-first style, but he forgot to integrate offense. For a team with talents like Jack Eichel, Sam Reinhart, Taylor Hall, and Dahlin, goals should have flowed into the net. The opposite happened. Defensive lapses by every player night in and night out made for a miserable experience, and Dahlin was at the forefront of it. In Krueger's final season as coach, Dahlin posted a horrendous minus-36 rating.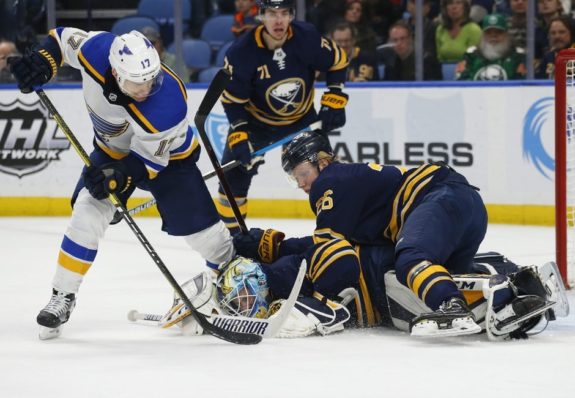 The infamous 18-game losing streak showed Dahlin's frustration, and he looked terrible throughout his time under Krueger. He was not given the chance to make plays. He seemed to be told to only play defense. Krueger suffocated his creativity, and it took the jump out of Dahlin's step as well. His skating looked sluggish and loose, and he was constantly getting beat on the rush. Nothing looked good, and it landed him in Krueger's dog house similar to Jeff Skinner.
Revived by Granato
After Krueger was tossed to the curb by general manager Kevyn Adams, Granato took over and immediately went to work with the young defender. With the season all but lost after the losing streak last season, Granato gave Dahlin the freedom to use his gifts, finally.
These gifts have provided the Sabres with some much-needed offense this season. He is the primary focal point of the power play, and he has defenders guessing if he is going to be the one setting up something beautiful like this:
Or stepping up to score a goal that looks like this:
Since Granato became head coach, there's been a noticeable difference in Dahlin's confidence and scoring. He has a solid seven goals in 44 games this season and 28 points. These stats, combined with his talent, earned him the Sabres spot at the 2022 NHL All-Star Game. In the skills competition, he put up a respectable 4-for-6 in just over 17 seconds in the shooting accuracy competition.
Granato has praised Dahlin's work ethic and skills as the season has progressed. He has used Dahlin in every situation in what seems to be an attempt to both test Dahlin's skills and acclimate him to situations he may not be used to seeing. All of this will turn Dahlin into the force he was always expected to be, and it's exciting to see him pull off moves that look like they're out of a video game each night.
Dahlin's Future
What a difference a year and a coach can make on a player. Dahlin is still only 21 years old and has plenty of time to continue developing his repertoire of defense shattering skills. He could improve on his defensive awareness, but even there, he is taking small steps in the right direction as Granato has him playing against the opposition's top players.
The biggest improvement that he can make would be his speed. He can still be outclassed by mid-tier skaters getting back to his own zone or racing for the puck. His edgework is beyond compare, but if he could add some power to his stride and become faster, he would be far more dangerous as an offensive threat and much harder to beat on the defensive side.
Three coaches in four seasons is a lot for a young player, but it seems the right coach is giving Dahlin the room he needs to thrive. It may take time for him to improve, but it's safe to assume he will break the double-digit goal mark by season's end and may even lead the team in points if all continues to trend in his direction.
---
---
---
---
---
Latest News & Highlights
---