The Buffalo Sabres need to improve their defense. There are no two ways about it. Their recent slump has all but eradicated their playoff chances, and their atrocious defensive play is the reason why. If they want to improve, major upgrades will be necessary, and the July 1 start of free agency should be circled on their calendar.
But unfortunately for them, if free agency is the route they want to take, their options aren't great. The NHL's unrestricted free agent (UFA) class of 2023 is stacked with forwards and goaltenders but not so much with defensemen. The pickings are slim, but there's still a chance that the team could find someone suitable to improve their blue line. Let's look at the biggest free-agent defenseman on the market this summer and assess what impact they could have on the Sabres.
John Klingberg
Arguably the biggest name available among defensemen this offseason is John Klingberg, who started the season with the Anaheim Ducks but was traded to the Minnesota Wild at the trade deadline. He's managed to put a solid season together and has 28 points in 58 games. His minus-24 rating stands out, but the Ducks' struggles are likely a reason for that more than anything.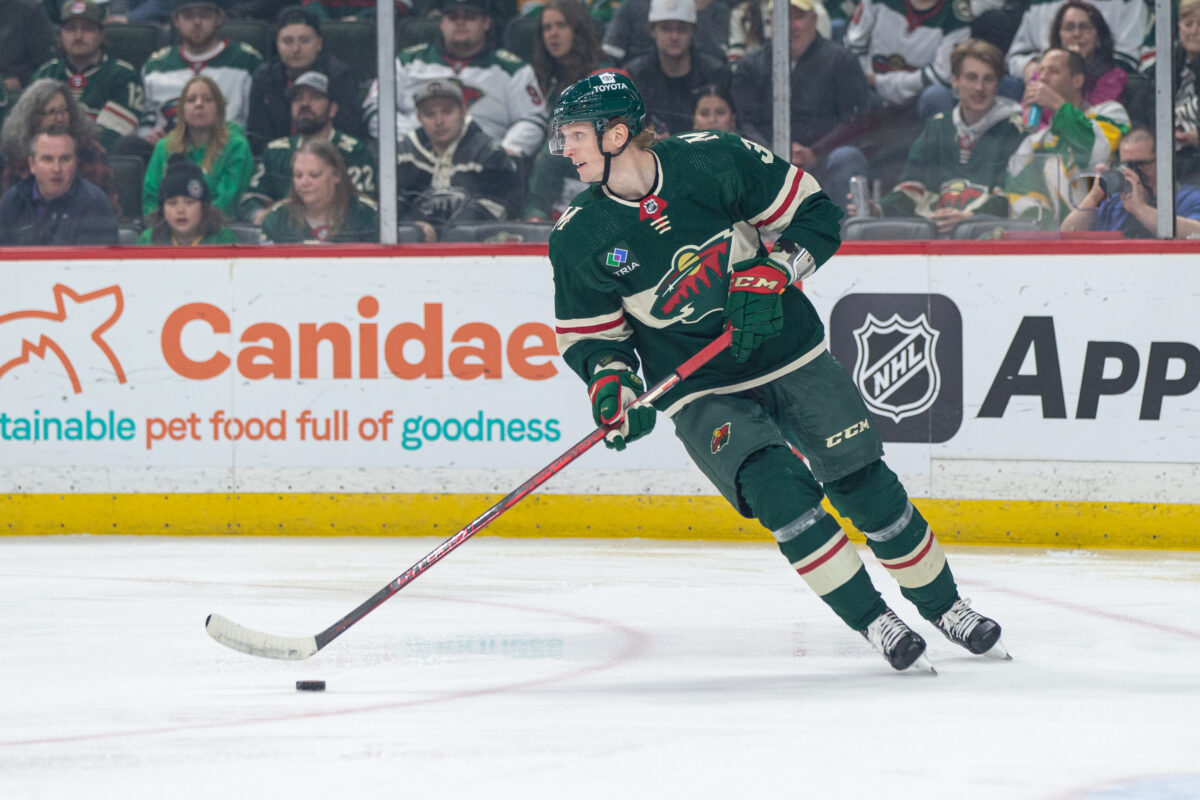 Klingberg hasn't reached the heights he appeared destined for when he broke out with 67 points during the 2017-18 campaign (partly due to numerous injuries). But he's still proven himself a reliable offensive contributor. He's recorded 40 or more points six times, largely thanks to his size and power-play skills. The Swede would be a major offensive boost for the Sabres and a great complement to fellow countryman Rasmus Dahlin.
---
Latest News & Highlights
---
His defensive ability would be the only point of contention, as he's posted a negative plus/minus in each of the last four seasons. Seeing as the Sabres have struggled immensely in that department, he might not be the ideal choice, but he's still worthy of consideration due to his scoring abilities. At age 30, Klingberg will likely be seeking a multi-year contract, but the Sabres have more than enough cap room to make that happen.
Matt Dumba
Another member of the Wild's blue line corps will be on the market this summer, as Matt Dumba appears set to become a free agent for the first time in his career. The 28-year-old has become an integral piece of Minnesota's defense, thanks to his two-way abilities after putting himself on the map with a 50-point 2017-18 season. He has struggled heavily with injuries in the years since, however, and they've prevented him from maintaining consistency.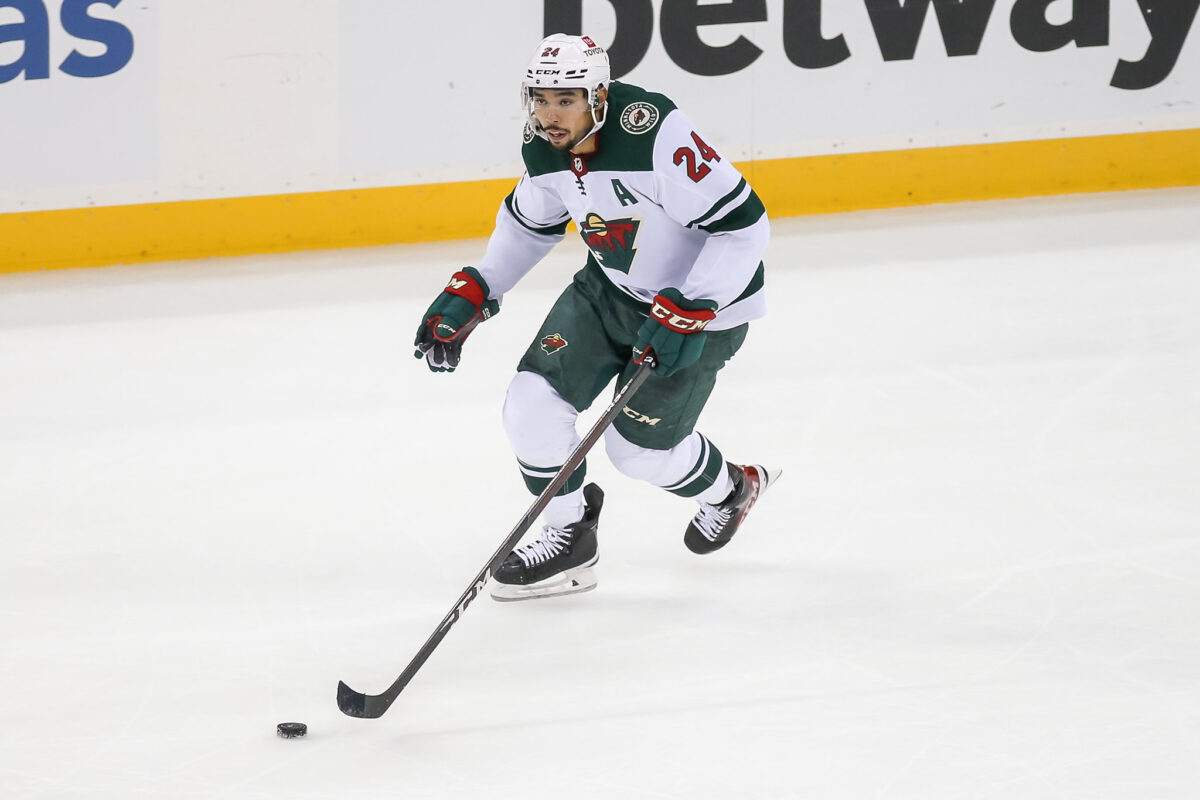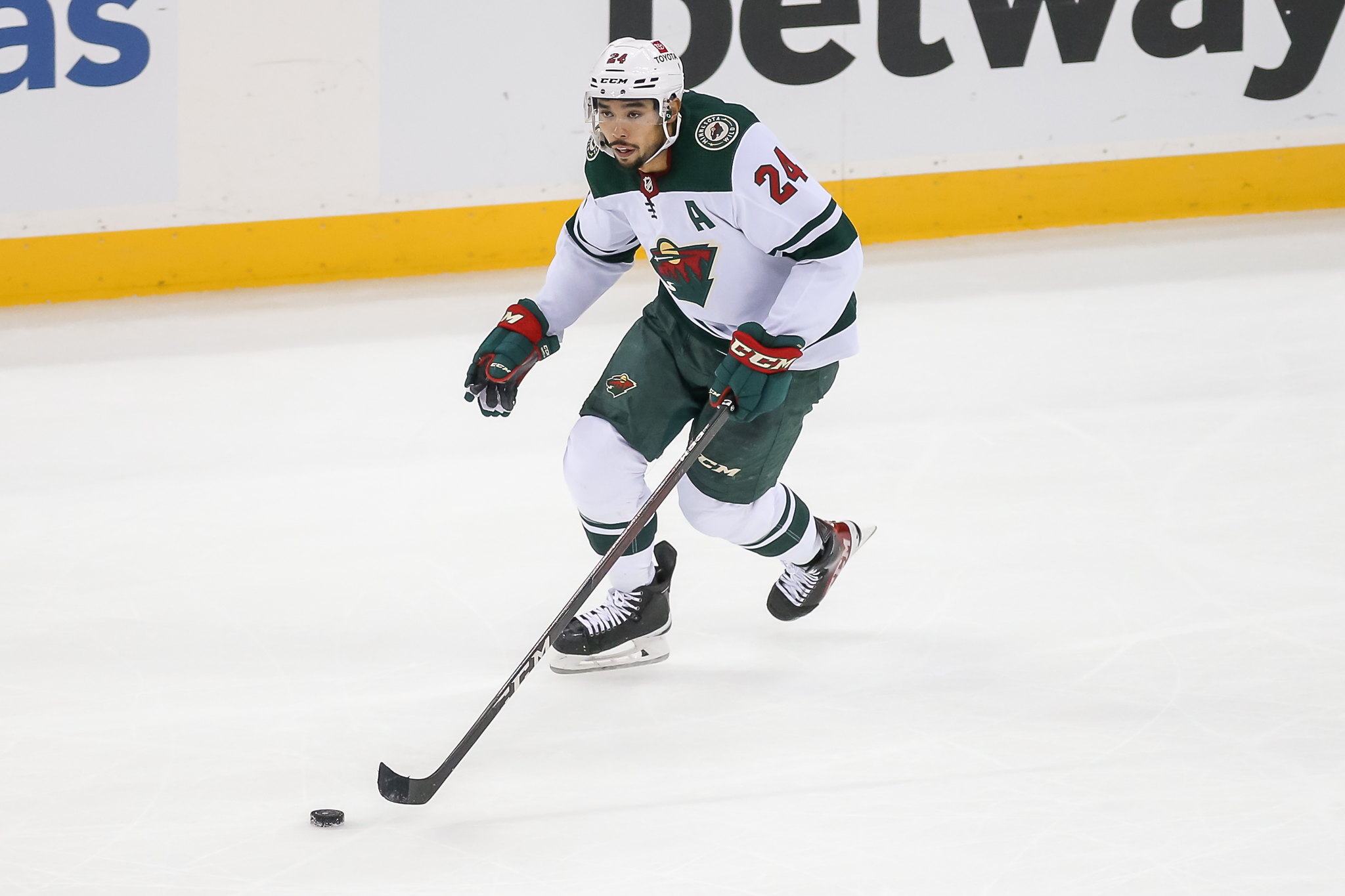 But despite this, Dumba's physicality would still be a welcome addition for the Sabres. The team lacks grit in a major way, and acquiring his teammate Jordan Greenway at this year's deadline didn't improve the issue. The only question surrounding Dumba is that he's currently having the worst season of his career. Though he's managed to stay off the injured list, he has just 13 points and a minus-8 rating through 69 games, and it could be the reason why no team pursued him at the deadline this season. Though there's no reason to believe he can't bounce back, signing him could be a roll of the dice.
Erik Johnson
Longtime Colorado Avalanche stalwart Erik Johnson is the best option the Sabres could have to improve their defense in the most literal sense. The first overall pick of the 2006 NHL Draft has never been a flashy offensive contributor, but he's one of the best defensive defensemen of his generation, aided by his 6-foot-4, 230-pound frame. This was punctuated by a career-best plus-22 rating in Colorado's Stanley Cup-winning season last year.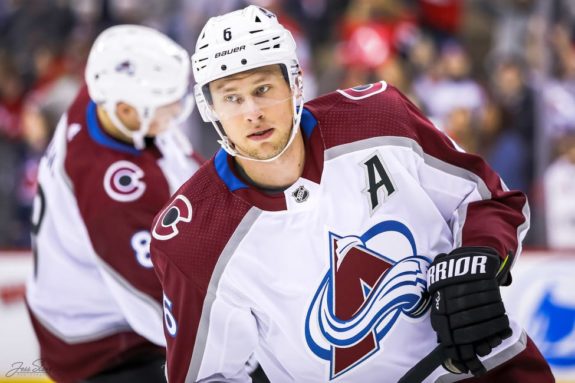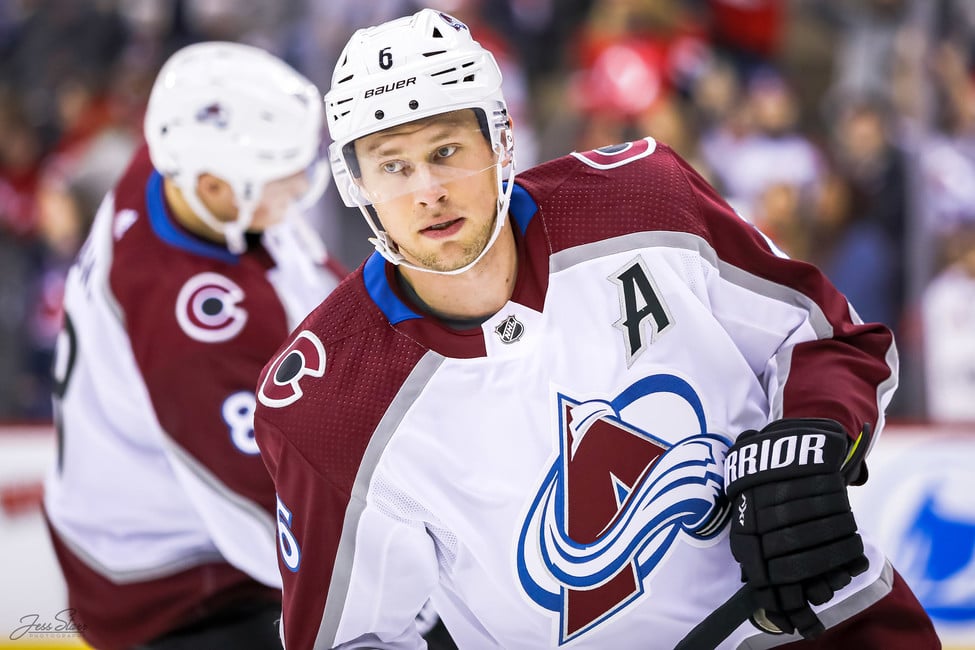 At 35 years old and a veteran of over 900 games, Johnson would be just what the doctor ordered for a Sabres team with an average age of 25. He would also be an affordable option that wouldn't command a significant amount of salary cap space. As the longest-tenured member of the Avalanche, it's unclear whether or not the team will want to retain him or move on, but the Sabres should at the very least give him a look should he be available come July 1.
Dmitry Orlov
With how well he's played since the Boston Bruins acquired him from the Washington Capitals at the deadline, it's not very likely that Dmitry Orlov will be a free agent this summer. But on the off-chance that he is, he fits every criterion the Sabres are looking for. Orlov has been a consistent scorer without sacrificing positional play and has posted a negative plus-minus rating only once in his 11 years in the NHL. He's also a strong skater who doesn't shy away from physicality, a rarity in today's game.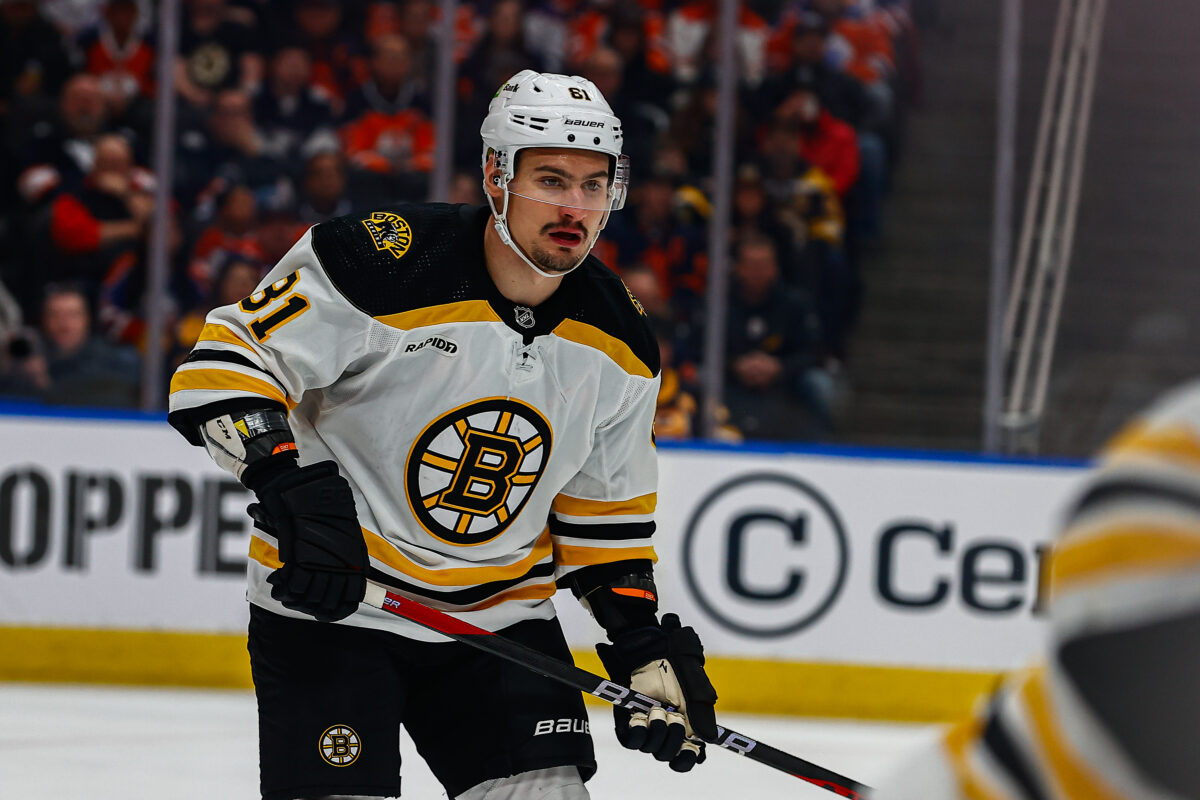 Criminally underrated throughout his career and a Stanley Cup champion with Washington in 2018, the Russian's versatility has been made the Bruins even scarier, and there's a strong chance he could get another ring this year. He's currently on pace for his best statistical season with 31 points and only 16 PIM through 55 games. Though he turns 32 in July, he will command a multi-year contract that the Sabres could easily accommodate. It all hinges on whether or not the Bruins decide he was impressive enough to keep around.
Shayne Gostisbehere
After rescuing him from the hapless Arizona Coyotes at the deadline, the Carolina Hurricanes have given Shayne Gostisbehere a chance to remind everyone of how much he can contribute to a competent team. The 29-year-old put together two very strong seasons with the Coyotes despite their struggles and finished fourth on the team in scoring last season with 51 points. Somewhat undersized at 5-foot-11, his speed and skating ability more than compensate for it despite lingering knee issues dating back to 2014. His plus-minus rating suffered in his season and a half in the desert, but that can be attributed mostly to the team around him.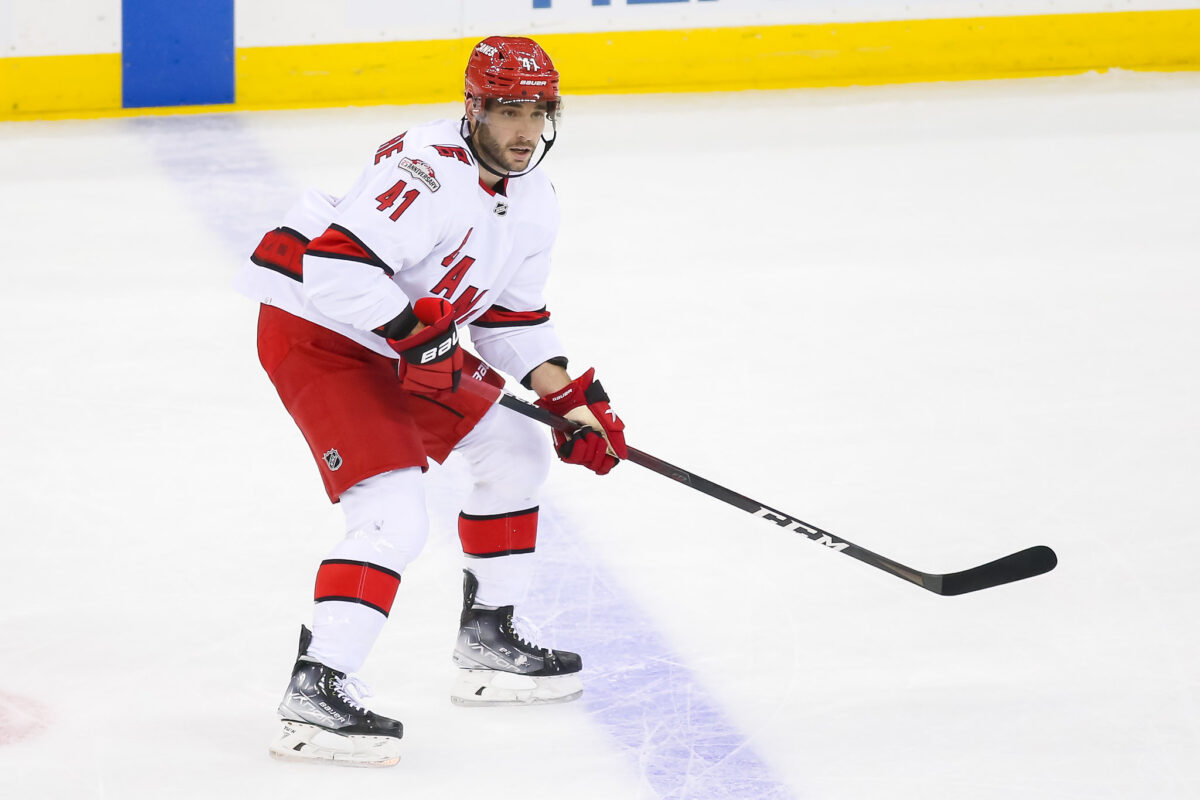 Gostisbehere was someone the Sabres could have targeted at the deadline this year had they actually decided to pursue someone, and the third-round pick the Hurricanes paid for him is further testament to that. He'll be looking for a long-term contract this summer, and though his knee problems could be a caveat, he has the tools to both improve the Sabres' defense and make their offense even more formidable. Sabres general manager Kevyn Adams would be wise to keep his eye on him.
Buffalo Needs to Improve Defensively
The Sabres had a premium opportunity to return to the playoffs this season and end their 11-year drought, but they opted not to address their issues at the trade deadline and are suffering for it now. Having lost eight of their last 10 games, the streak is now all but guaranteed to hit 12, and the team has nobody to blame but itself.
Related: Sabres' Recent Problems Won't Be Solved By Devon Levi
Buffalo has the makings of a postseason contender, but they've allowed their defensive problems to derail their potential. With a plethora of financial leeway at their disposal this offseason, Adams has no excuse not to be bold and pursue a big name. The misery of the Sabres fanbase will only continue if not.
---
---