Lately, some media and fans in Buffalo have taken to social media, calling for rookie head coach Phil Housley's head.
In particular, there was one article that inappropriately went hard at Housley. It was written without any data-supported opinions and lacks a fundamental understanding of the team or the game. It's also flat-out wrong.
The Case Against Housley
The Sabres are terrible this year. There are very few metrics that can be viewed from a distance, in a dark room, through a squint, that can seem positive. They will likely finish last in the NHL standings while playing a lackluster, irresponsible brand of hockey on the ice. The energy and enthusiasm that the fans had over the summer has transformed into a hibernating-bear kind of torpor. And that's a kind characterization.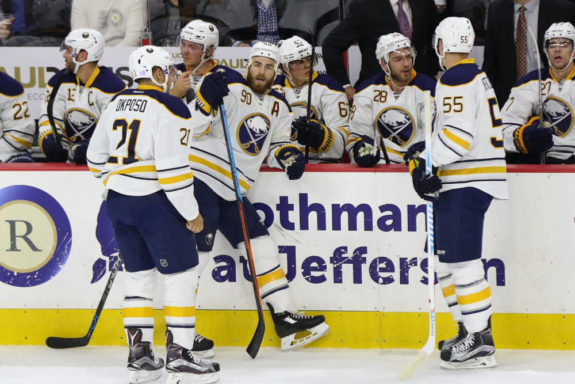 Claims have been made that Housley is in over his head — that he cannot coach unless he has superior talent like he did in Nashville. It's been written that Housley has not been able to implement his up-tempo brand of involved defense. Indeed, Buffalo fans agree on this point. A good coach recognizes the talent that he has and implements the best system that his players can manage. A great coach motivates his players to coalesce into a tight-knit group that plays with and for each other.
If that is where the case ended, Housley should not only be on the hot seat, but he should be in the back seat — of an Uber on his way out of town.
Coaching Styles
One only has to take a look at some of the most successful coaches in sports history, or even just in NHL history, to know that style rarely matters. Often, the most effective style is simply the one that is opposite of the one employed by the previous coach.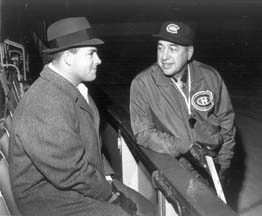 Scotty Bowman, was a brilliant coach with innovative perspectives of the game. He won nine Stanley Cups as head coach. Some of his players famously hated him 364 days of the year, loving him only on the day that they capped a successful campaign by hoisting the Stanley Cup. Ken Hitchcock preaches defense so much that his offensive superstars have had open arguments with him. "Iron Mike" Keenan has burned so brightly in his short bursts of success that he has been hated and fired within months of winning.
On the flip side, the Pittsburgh Penguins began the 2015-2016 campaign struggling — Mike Johnston tried to force the team into a defense-first style. Through the first 26 games, they had won only 14. Sidney Crosby had only five goals and eight assists for 13 points in the first 24 games. A quick switch to a more reserved Mike Sullivan at the helm and the team finished the season going 34-16-6 led by Crosby's additional 31 goals, 41 assists and 72 points. Sullivan let his team play as came naturally — he let them define who they were and who they are. Two Stanley Cups later, no one can challenge him.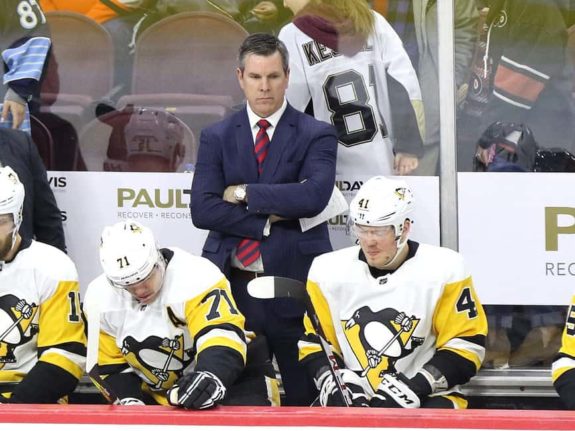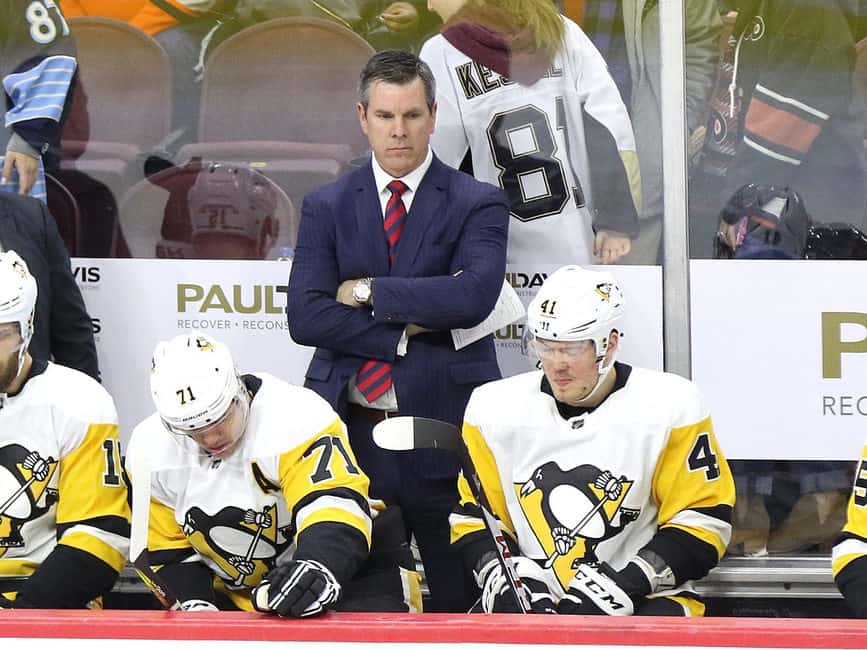 Maligning Housley, or any coach, for his/her style is akin to thinking one will run faster by changing shoe sizes. An effective coach can be loved or hated, gruff or easy-going. The key is about effective means of communication and motivation. The Sabres respect their coach and that is the first step. To howl at the moon about style is to miss the point entirely.
The Sabres Roster
There has been a constant stream of players through Western New York. Of the 25 players who played at least 10 games in blue and gold just two years ago, only 12 remain on this year's roster. Of the 30 players who played at least 10 games for the Sabres last season, only 15 remain with the club. That's a staggering game of musical chairs. It is doubtful that any company could turn over their personnel by almost 50% for several years running and still be in business. Any first-time coach would struggle to get these guys to know each others' names, much less play together successfully and care about each other.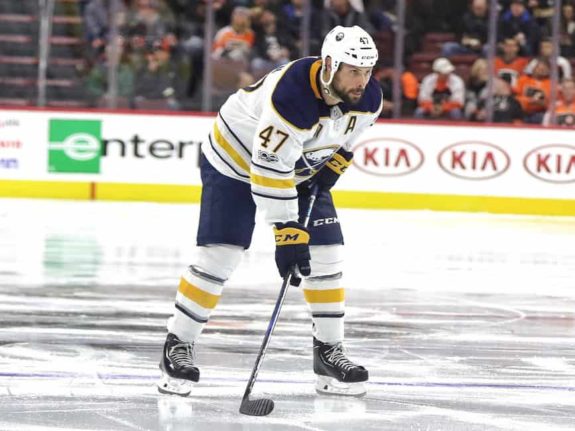 Could Scotty Bowman, Joel Quenneville, Dick Irvin or even Toe Blake win as a rookie coach with a terrible roster? The Sabres feature Victor Antipin, Nathan Beaulieu, Zach Bogosian, Zemgus Girgensons, Josh Gorges, Joseph Josefson, Johan Larsson, Jordan Nolan, Jason Pominville, Casey Nelson, Matt Tennyson, Scott Wilson and Benoit Pouliot. These thirteen players, at this stage of their careers, have AHL talent at best. In other words, every night the Sabres face opponents fielding half of an NHL-level club and yet still expect to compete. And that's if they are all healthy.
Rookie General Manager Jason Botterill must address this situation soon and with conviction. If Housley's nay-sayers were to be honest, they would recognize that with this roster, it really doesn't matter what type of game or system is attempted.
Rasmus Ristolainen
Some critics have picked out one and only one player in their anti-Housley rant: Rasmus Ristolainen. They couldn't be more wrong in questioning Risto's qualifications as the Sabres top defenseman.
Every year, Ristolainen plays a reliable, hard-nosed game with plenty of offense. In fact, when playing at about 23 minutes per game, he plays at Norris Trophy-consideration level. Every year, the front office says that since his play degrades when tired, they will pare down his minutes. And yet, every year his time on ice has increased. He's now playing 26:31 per game. Over the last three years, he's logged the fourth highest amount of minutes played in the league.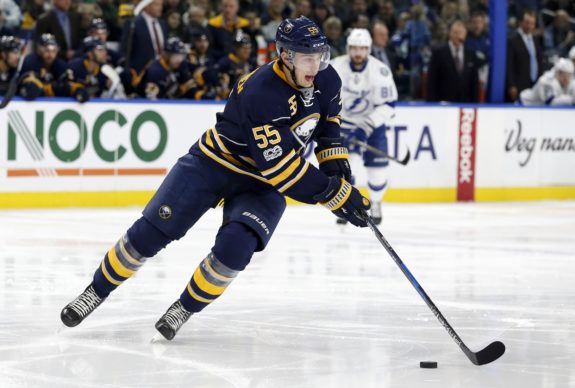 Still, on a team that struggles to score goals, he gets more than a point every other game. He's scored more points per game than the previous year, every year. This year, he's equaled his best production but will likely surpass it as he's on a run of 10 points in the last 14 games. On a team that ranks almost dead last in goals scored over the last three years, Risto ranks 21st in defense scoring, just in front of all-star Zach Werenski and behind Shea Weber.
Ristolainen is second on the Sabres' defense in plus/minus per 60 minutes. Scandella is at -0.17, Antipin is at -0.34, Risto is at -0.63, McCabe is at -0.64 and Falk is at -1.03.
Arguably, Marco Scandella is the Sabres second-best defenseman. And realistically Scandella is a number three or even a number four on a contender. Risto isn't hiding on a bad team, he's the one holding it together. Imagine if he had a reliable, fleet-of-foot partner with talent — a true number two.
Ristolainen is the only Sabres defenseman who plays a tough game. He is the only one who will clear the front of the net. Bogosian is the only other to try but no longer has the skill and power that he had in his prime.
For those that point to Ristolainen's mishap leading to the empty net goal Sunday against the Washington Capitals, take a deep breath. Risto anchored the defense in a game without Eichel, with the back-up goalie, against one of the highest-scoring teams in the league. The Sabres only allowed two goals before a broken play in his 27th minute which led to the empty-netter with less than a minute remaining in the game. At the time, he had played almost three and a half minutes more than any other player on the ice for either team.
Player Effort
Excluding Evander Kane and the attitude that has gotten him into trouble at every stop in his career, there are no Sabres who give less than 100% effort. None.
Most of these players, especially the ones who know that their talent is barely at the standard, have to fight for every minute of ice time. They know that their talent got them the opportunity but that alone isn't enough to play as a professional.
They know that their hard work and ability to impress are the only things that might set them apart from every other candidate. And they know that the window open for playing professional hockey for a living is rather small. They are desperately trying to stay in the league and avoid having to go home and get a job selling shoes for a fraction of the money. Those who think veterans with contracts loaf, overlook the tremendous pride that they hold in their position and their embarrassment when they fail.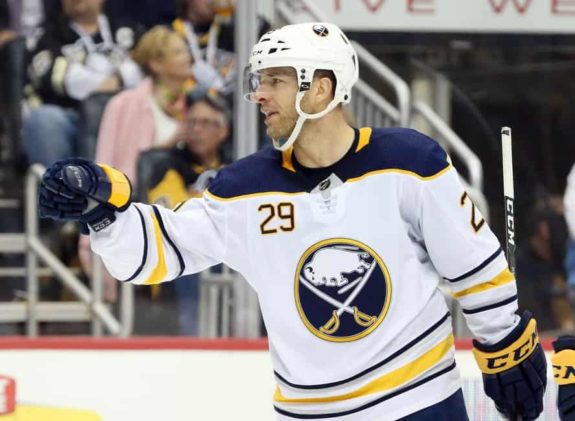 Again, if Housley hasn't gotten the team to do the one thing that he should've, it's play with and for each other as a team. But all the ink about a lack of effort is nonsense. None of the Sabres trouble is about effort.
Perspective
It's possible that Phil Housley will never make it as a successful head coach in the NHL, but to say that he doesn't get effort from his team is untrue. To criticize his style is irrational. To demand immediate success with the current roster supplied to him is preposterous.
Housley came just two games shy of winning a Stanley Cup last year as a Nashville Predators' assistant coach. Everyone in Buffalo should take a deep breath, however painful, and be a little more patient. The future is bright.
Jack Eichel will be back and with a chip on his shoulder. A meaningful draft is coming, perhaps with the #1-rated Dahlin to give the Sabres a 1-2 punch of Rasmuses. Trades for Evander Kane and perhaps Robin Lehner are likely to bring help. So let's give Phil another shot, let's chow down some wings at Duff's or Anchor Bar and then let's go enjoy a game that we can see for just six bucks.
Jeff has been covering the NHL for over a decade for various sites. He's been with The Hockey Writers as a lead Sabres writer three years, while also writing a satire column called "Off the Crossbar."