It has been said that some of the best deals are the ones that are never made. Not so sure that is the case today for some teams in the NHL. While some teams where courting the key free agents, other teams were shopping some of their own players in hopes to fill the holes in their roster that way, and some teams just sat there and watched all of it unfold without making a single team changing move. Sometimes that works if the right pieces are already in place. I'm afraid that this isn't one of those times.
On the first day of free agency we saw many players moving to new teams and a ton of money being handed out to make them do it. Some players were traded.
If it wasn't enough that the Sabres division got a little tougher with the re-alignment alone, now they are going to have to deal with some old faces in new places which made each team just a little bit better.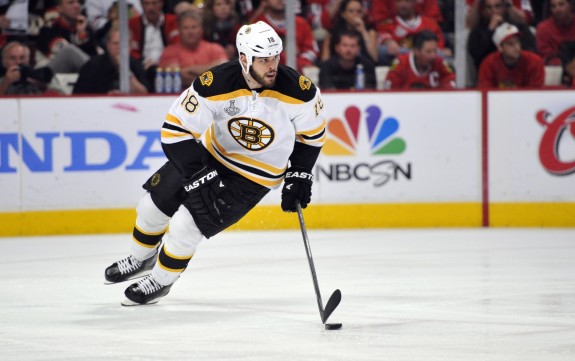 Boston landed Jarome Iginla while losing Nathan Horton.
Detroit was able to get Daniel Alfredsson to leave the only team he has ever known to go to the motor city as well as Stephen Weiss.
Toronto made some headlines today not only securing one of their own with Tyler Bozak but reaching an agreement with one of the top free agents this year David Clarkson.
Ottawa may have lost their mainstay Alfredsson but they more than made up for it by acquiring Bobby Ryan from Anaheim and signing Clarke MacArthur.
Tampa Bay was able to sign Valtteri Filppula away from now divisional foe Detroit.
Montreal got a little tougher acquiring George Parros.
Florida made a couple of moves to fill some of their needs.
Buffalo Very Quiet on Free Agent Day
Buffalo stood pat and seem to be ok with what they have going into next season.
The questions that I have been asking myself most of the day today were 1) Did the Sabres try to make moves only to find themselves unable to? 2) Did they try their hand at courting free agents but didn't have any luck? Or 3) Did they sit on their wallets and think the best product they could put on the ice was the one they have already? As I sit here those questions are still unanswered.
With so much movement from just about every team in the NHL, you have to start wondering what was going on in Buffalo. There was one rumor earlier about the Sabres talking to St. Louis about Ryan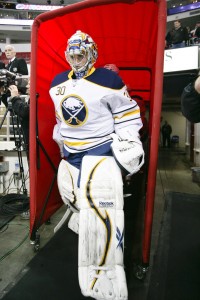 Miller but the asking price was too high. Nothing else about that surfaced.
Sure this is only the first day of free agency but the list of available players is dwindling. It will be interesting to see what happens in the next couple of days/weeks/months leading up to the season.
John Is a contributor with The Hockey Writers covering the Buffalo Sabres. He is also a Senior Writer and Editor at MetsMerizedOnline.