As has been widely reported, the NHL's self-imposed July 20 deadline for prospective ownership groups to submit applications for expansion franchises has come and gone. Las Vegas and Quebec City are in. Seattle, alas, is out.
For those of us who have been clamoring over the past few years for an NHL team in Seattle, the news hit like a punch to the solar plexus. Per Yahoo's Greg Wyshynski:
Seattle, long considered the NHL's most desired expansion city, didn't submit a bid for a team, according to reports. That's despite three ownership groups in three locations having publicly stated their interest in pursuing a franchise in the region
Needless to say, the news didn't play well on social media:
Seattle & Tukwila groups passing on #NHLExpansion bids is like failing an open-book test. Teacher wanted you to succeed—and you couldn't.

— jonhumbert (@jonhumbert) July 20, 2015
Ray Bartoszek, if you're not putting a bid in for #NHLSeattle just come out and say it instead of slowly crushing our dreams. #NHLExpansion

— CJ Miller (@OnAirCJ) July 20, 2015
https://twitter.com/melloryrose17/status/623243700701782019
Even outside the Emerald City, NHL fans want to see a team in Seattle. Per this LA Kings Insider poll, a whopping 51.43 percent of respondents selected Seattle as their choice for expansion (assuming Las Vegas as a given), dwarfing second-place Quebec City's 20.62 percent.
And yet, both Las Vegas and Quebec City formally applied for expansion, forking over the required $10 million application fee. Seattle, on the other hand, failed to do so, despite multiple groups working furiously to pencil out a new arena.
What are the three potential locations?
The SoDo option
Considered the arena location preferred by the majority of local fans as well as the NHL, land in the "SoDo" area of downtown Seattle has been acquired by principal investor Chris Hansen. Financing is secured and an Environmental Impact Statement has given the project the green light.
Biggest holdup: As written, the financing is contingent on securing an NBA team first. Despite numerous efforts, Hansen and his group have been unable to acquire a franchise, effectively putting the project on the back shelf. Further complicating matters is Hansen's professed love for basketball but relative indifference toward hockey. Negotiations with prospective team owner Victor Coleman on an NHL-first solution has not yielded the desired results.
The Bellevue option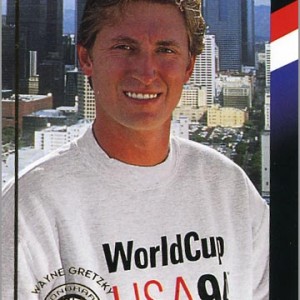 A largely undisclosed ownership group rumored to be headed by Chicago Wolves co-owner Don Levin and NHL power broker Jac Sperling have been looking to build an arena in Bellevue, a stone's throw across Lake Washington from Seattle.
Biggest holdup: Although Sperling was instrumental toward expansion efforts in Anaheim and Minnesota, no deal could be reached in the timeline imposed by the NHL. The proposal is now on hold.
The Tukwila option
Located ten miles south of Seattle, investor Ray Bartoszek's proposed arena near the nexus of I-5 and I-405, two of the most well-traveled freeways in the state. The city is less than four miles from Sea-Tac airport and is home to Southcenter Mall, one of the largest shopping centers in Washington. The proposed site is adjacent to an Amtrak train station.
Unlike the other two options, the project would be privately financed, meaning no strings attached with respect to obtaining city or county funds. Provided it has Tukwila city council support and passes environmental review, construction could begin in less than 12 months.
Biggest holdup: The unknown. It's unsure whether or not the NHL would approve a location not directly within a major metropolitan area. Furthermore, although former Sonics star Fred Brown, NBA Hall of Famer Bill Russell and MulvannyG2 CEO Jerry Lee are rumored to be involved, there is no assurance that the group has its financing secured.
What went wrong?
There aren't many easy answers to that question, but the following three factors likely played the biggest roles:
Politics: Seattle's political process is as slow and torturous as any in the country. That said, the NBA-first requirement in the MOU has backfired on the principals now that the NBA has turned a cold shoulder while the NHL has been knocking on the door.
Lack of coordination: Three competing arena proposals in three completely different locations would be difficult to reconcile under the best of circumstances, but are especially difficult given the environmental issues, money and politics involved in putting an arena deal together. One strong plan with motivated principals makes far more sense than three fractured proposals.
King County council member Pete von Reichbauer sees today's development as a good thing, as it could force the competing groups to come together and pool their resources.
"Seattle would make a great hockey region, I'm convinced of it. What this could do is serve as a catalyst for these groups to join forces and combine what each of them has."
Money: Given that only two groups (Las Vegas and Quebec City) submitted applications, it's highly likely that money was the reason that Seattle, Toronto, Hamilton and others did not apply.
$500 million for an expansion team and another $500 million or so for an arena is a lot of money to pay for expansion, especially since market acceptance of the NHL is no sure thing. Billionaires may have money to burn, but they didn't amass their wealth by taking reckless risks.
It's clear that given the large price tag, the numbers just aren't penciling out in Seattle at this time.
The upside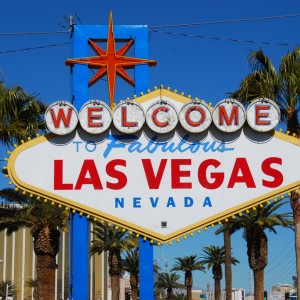 Although Seattle's expansion dreams are effectively dead, the potential for franchise relocation within the next few years is very much alive. Unlike the NBA, the NHL will not block a team from moving to another city if circumstances warrant. As an example, the Atlanta Thrashers were purchased for $170 million and moved to Winnipeg in 2011.
The projected cost of an established team could have been a deciding factor with respect to applying for expansion. A team like the Arizona Coyotes or another struggling sunbelt franchise could be acquired for significantly less than the NHL's $500 million franchise fee.
It's possible — likely, even — that the main reason an expansion application wasn't submitted was the belief that one or more teams will be available within the next few years at a reasonable price. If so, the numbers should pencil out much more favorably.
What do you think? With Seattle out of the running for expansion, is it likely the city will get a team in the next few years through franchise relocation? Leave your thoughts below, or send a tweet to @McLaughlinWalt.
Walter McLaughlin is a Los Angeles Kings correspondent for The Hockey Writers. He is an avid sports fan, having followed the Kings since living in L.A. in the mid-1970's, as well as suffering through Seattle sports teams' general futility. He has a Bachelor's degree in Finance and has worked in community banking for over 25 years, specializing in SBA loans. He is married and has two daughters.