The Ottawa Senators made important strides this season, proving their potential for future success, despite narrowly missing out on playoff qualification. As the offseason rolls into view, general manager Pierre Dorion is now tasked with fine-tuning his roster to bridge the gap and propel his squad into the postseason in 2023-24. While numerous improvement avenues are available, there is a prime pool of unrestricted free agents based in the same province.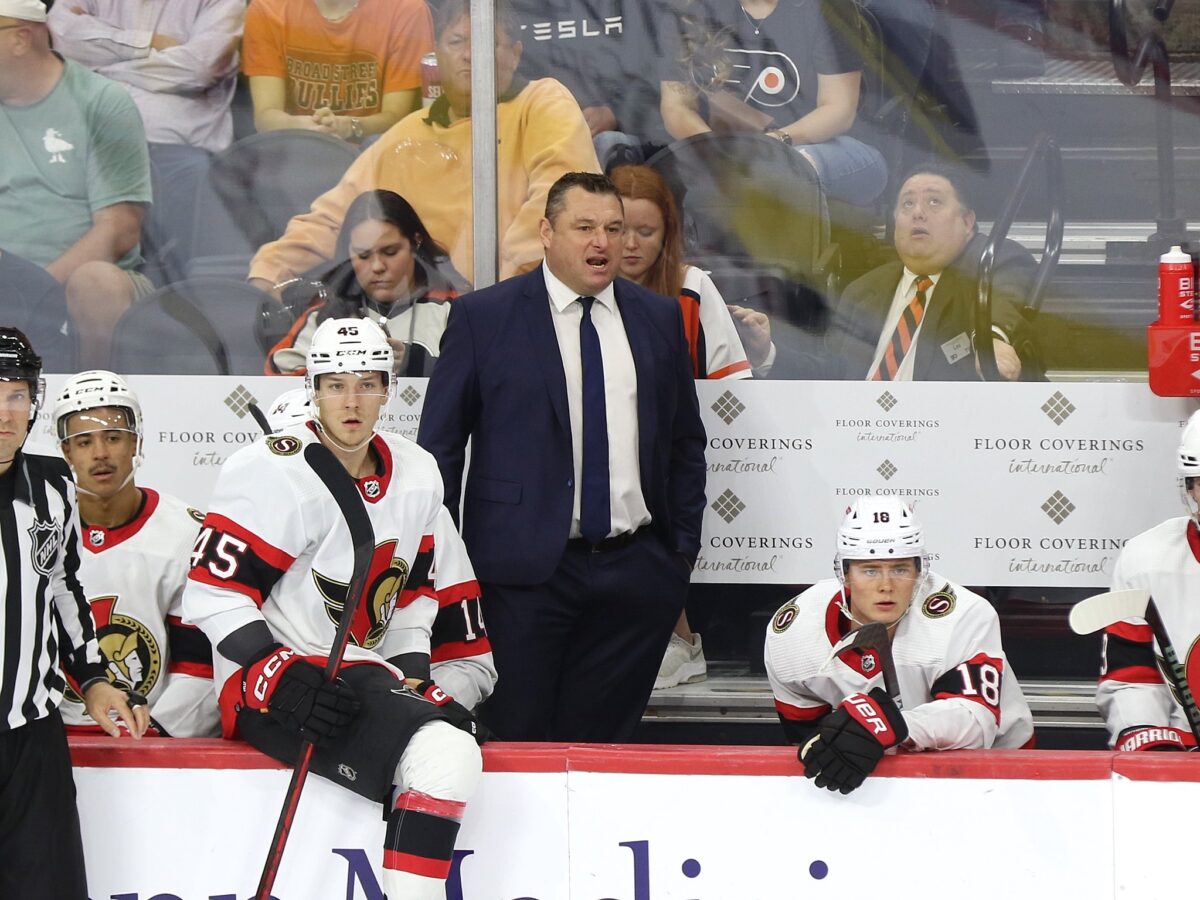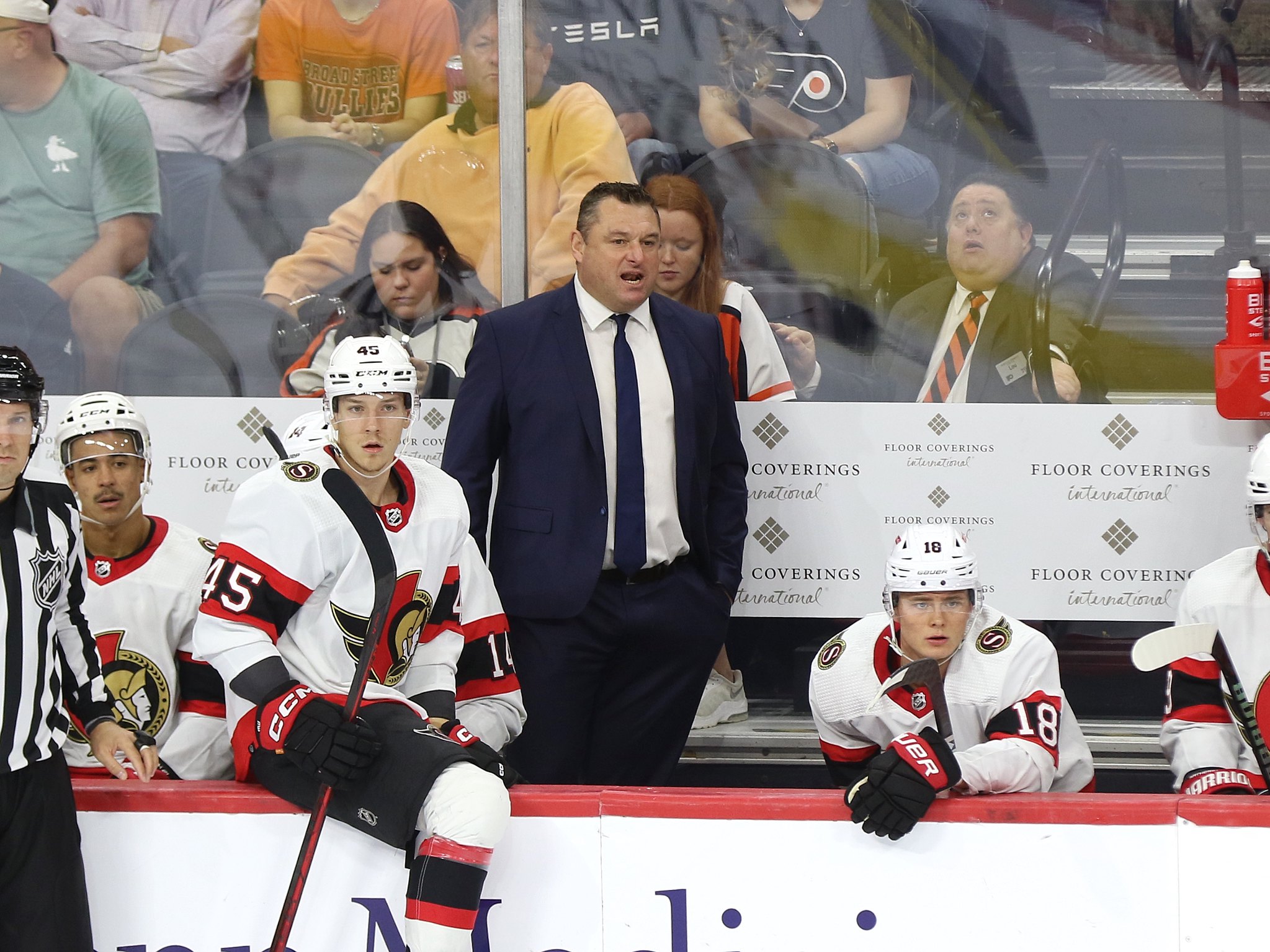 Earlier this month, the Toronto Maple Leafs believed they had overcome their playoff futility with a first round win over the Tampa Bay Lightning. However, they quickly came down to earth with a resounding defeat to the Florida Panthers in the second round.
In the aftermath of another disappointing playoff exit (and a controversial media availability), Toronto parted ways with their long-time general manager, Kyle Dubas, signalling a desire for change. With the Maple Leafs now in a period of transition, the Senators should explore potential free agent signings from their provincial rivals.
Related: Senators' Solution in Goal Could Be the Ducks' John Gibson
---
Latest News & Highlights
---
The Maple Leafs' roster houses a range of skilled players who could provide an instant boost to the Senators' lineup. In this article, we will delve into three options from Toronto that could address Ottawa's needs and contribute to their playoff chase next season.
1) Defensive Centreman David Kämpf
In their bid to bolster their roster, the Senators should pursue versatile bottom-six centreman David Kämpf once free agency opens. The 28-year-old brings a combination of defensive responsibility and consistency that would boost Ottawa's playoff hopes in the years to come.
Hailing from Czechia, Kämpf started his professional career in the Czech Extraliga and enjoyed plenty of success before he caught the attention of North American scouts. He signed with the Chicago Blackhawks as an undrafted free agent in the summer of 2017 and has since established himself as a reliable presence down the middle.
Having transitioned to the Maple Leafs for the past two seasons, Kämpf has demonstrated his durability and reliability, playing in every regular-season game over that span. This consistency speaks volumes about his durability and work ethic, with the left-shooter taking penalty-killing assignments in stride.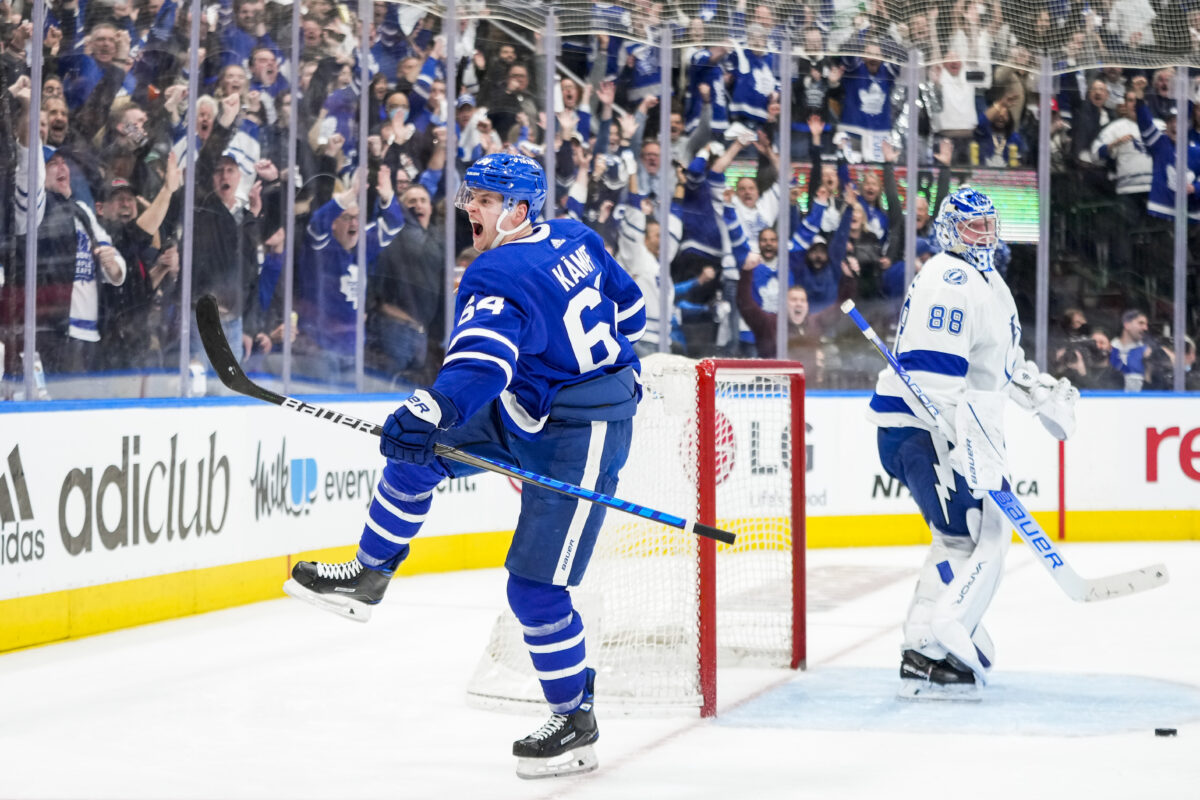 Throughout his 164 regular-season games with the Leafs, Kämpf has notched an impressive 53 points (18 goals, 35 assists). While his offensive contributions may not send hearts racing, his primary role as a bottom-six centre is to provide defensive stability – which he did in bucketloads.
The Jirkov-born forward possesses a studious understanding of his role and excels in the faceoff circle. His commitment to playing a solid defensive game, combined with his ability to punch in the occasional goal, would bring much-needed utility to the bottom-six in Ottawa.
Given the Senators' aspirations of playoff contention, Kämpf's skill set and experience align perfectly with their needs. Currently paid $1.5 million per season and unlikely to attract a massive raise, the Czech native would be a solid pickup for Dorion.
2) Physical Defender Luke Schenn
Luke Schenn, a seasoned right-handed defenseman, could be a savvy signing for the Senators. The 33-year-old returned to the Maple Leafs, the team that drafted him, via a trade from the Vancouver Canucks earlier this season and flourished in Toronto.
Standing at an imposing 6-foot-2, Schenn brings a combination of experience and physicality that could greatly benefit the Senators' defensive unit. Born in Saskatoon, he has carved out a respectable professional career, despite enduring bumps along the way.
His right-handed shot and impressive size make him a valuable presence on the blue line, capable of delivering physical plays anywhere on the ice. Despite not being known for his offensive contributions, Schenn's defensive prowess and willingness to block shots have made him a two-time Stanley Cup champion.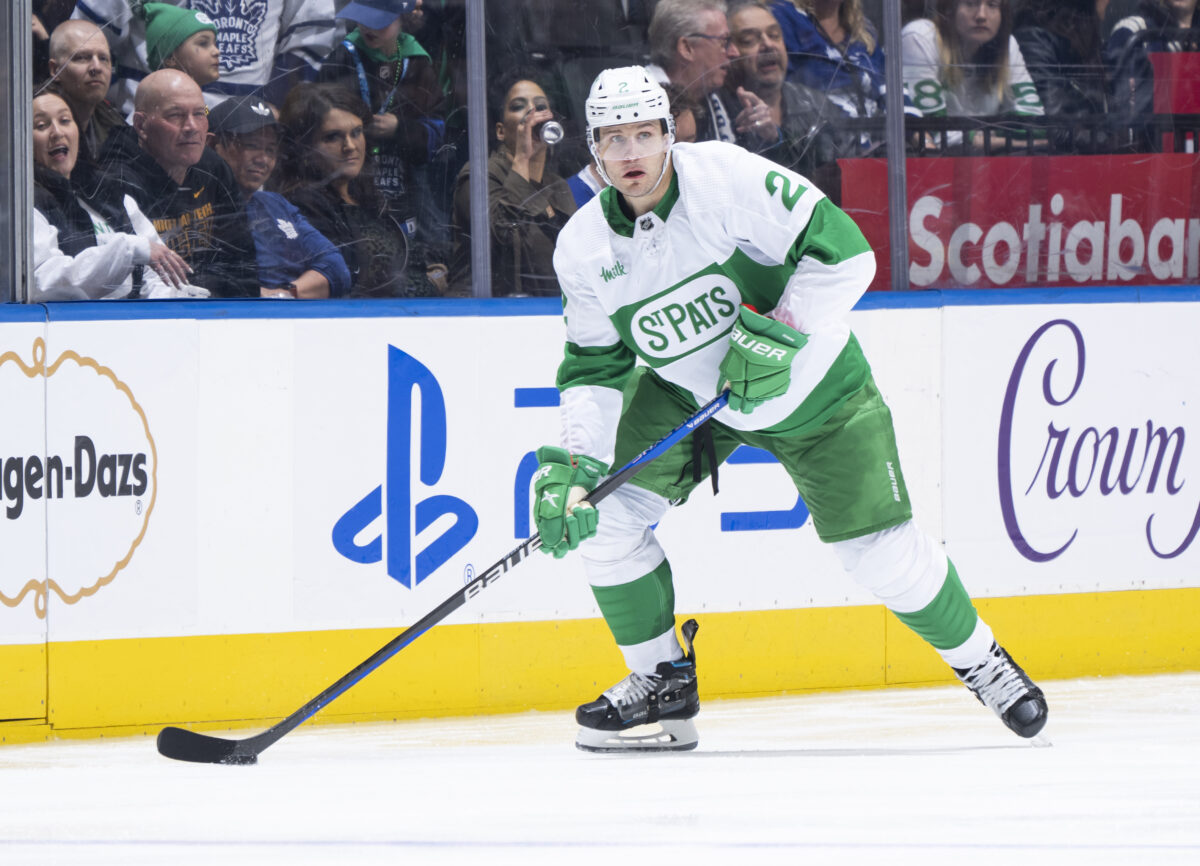 Schenn was excellent in the playoffs for Toronto. Teaming up with puck-moving defenseman Morgan Reilly, he played a simple game with the puck and allowed his blueline partner to star. His ability to disrupt plays, clear the crease, and provide a physical presence was instrumental as the Maple Leafs downed the Lightning.
Another appealing factor when considering Schenn is his relatively modest salary. Currently earning $850,000 against the salary cap, he would not require a significant raise, making him a cost-effective addition to the Senators. This financial flexibility allows the team to explore other avenues to further bolster their roster without compromising their salary cap structure.
3) Top-Six Agitator Michael Bunting
Michael Bunting, a gritty forward with an impressive scoring touch, presents an intriguing option for the Senators as they try to improve their top-six group. However, there are a few factors to carefully consider before pursuing the Scarborough-born player.
At 27 years old, Bunting is a late bloomer who found his breakthrough with the Maple Leafs after spending several years in the American Hockey League as an Arizona Coyotes prospect. He showcased his offensive capabilities during the past two seasons, recording 49 points (23 goals, 26 assists) in 82 games this year, following a strong first season with Toronto, where he accumulated 63 points (23 goals, 40 assists) in 79 games.
However, there are certain concerns surrounding Bunting that need to be taken into account. The first notable factor is his tendency to cross the line, which often leads to him taking penalties. While his tenacity and physicality are beneficial, his playing style can result in him being penalized by officials – rightfully or wrongly. This is an issue any team in the hunt for Bunting must consider.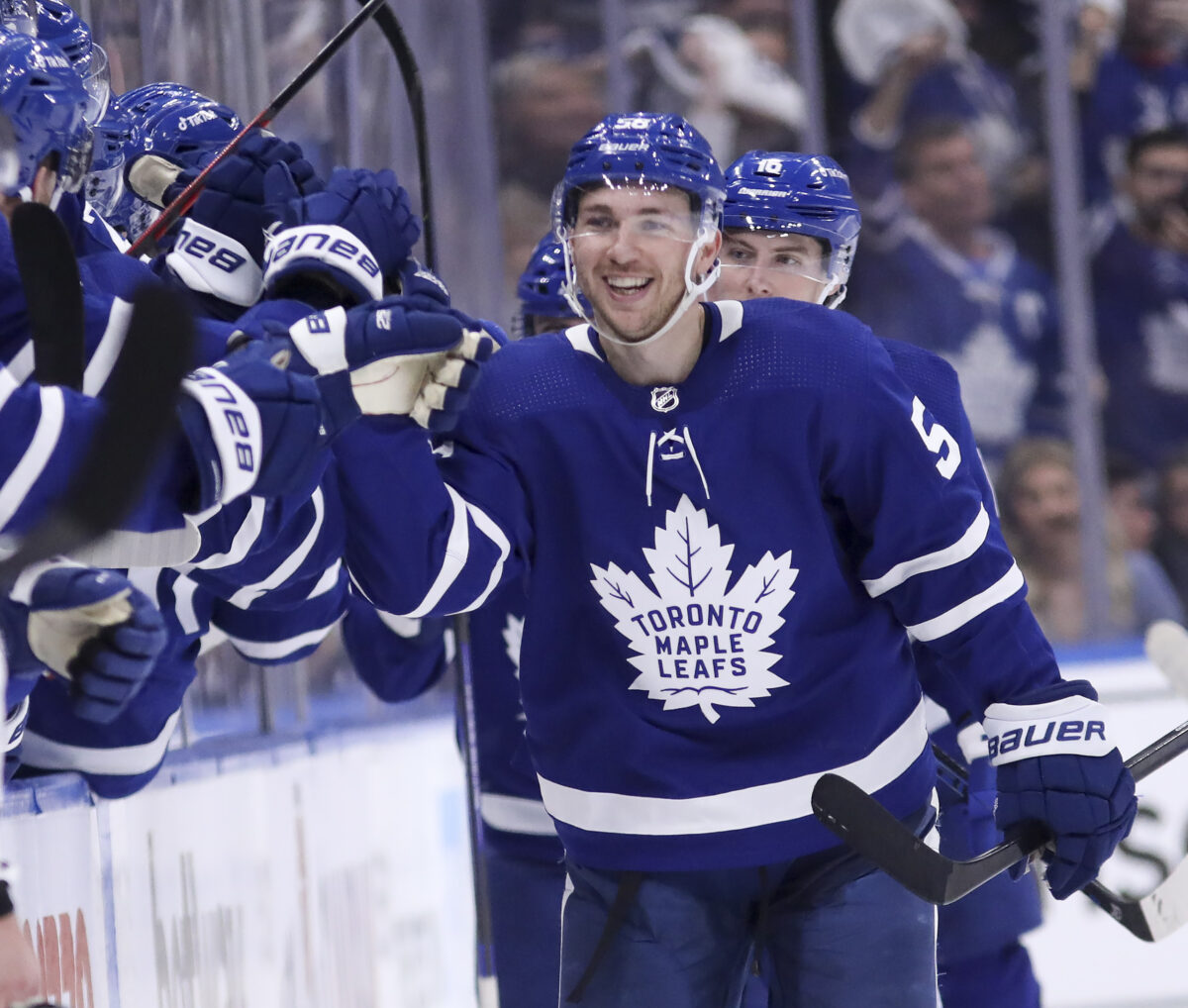 Additionally, the Canadian is set to earn a significant pay raise once his current two-year deal worth $950,000 per season expires. The projected increase in his salary would impact Ottawa's salary cap flexibility and limit their ability to pursue other key signings or address other areas of need on the roster.
Bunting's offensive prowess and potential fit within the Senators' top-six make him an appealing candidate for Ottawa. However, carefully assessing his tendency to cross the line and the potential consequences of his playing style is essential. The financial implications of a substantial salary increase must be also considered.
By thoroughly evaluating these factors, the Senators can make an informed decision on whether pursuing Bunting aligns with their long-term objectives and overall team chemistry.
Looking Ahead for the Ottawa Senators
As the Senators seek to strengthen their roster through unrestricted free agent signings, they have a range of intriguing options to consider from the Maple Leafs. While Kämpf could provide stability to their bottom-six centre position, Schenn offers experience and physicality on the blue line. Furthermore, Bunting presents offensive prowess alongside well-documented drawbacks.
Beyond these players, the Senators may explore alternative potential signings from Toronto's expiring forward group, including Alex Kerfoot, Ryan O'Reilly, Noel Acciari, Wayne Simmonds, and Zach Aston-Reese.
Additionally, Dorion could bolster his defensive core by targeting defensemen Justin Holl and Erik Gustafsson. With an array of talent available from the Maple Leafs' unrestricted free agents, the Senators have an opportunity to strategically enhance their roster and take another step towards playoff contention.
---
---