A reserved excitement surrounded opening weekend for the Ottawa Senators. Fans understand that their team is working through a rebuild, but the young core and added veterans have created some optimism for this season. Analysts might consider the Senators the underdogs of the North Division, but they battled the Toronto Maple Leafs in their two-game series over the weekend as if they'd never heard the word before.
Nine new Sens players experienced their first Battle of Ontario, including Thunder Bay, Ontario-born goaltender Matt Murray. Murray's first start was also the 200th start of his NHL career. After a couple of tough seasons with the Pittsburgh Penguins, Murray looked comfortable and confident in net against the talent-heavy Leafs.
Penalty Kill Presence
The Senators ranked 28th in the league in penalty kill percentage in 2019-20, five spots below where they were in 2018-19. They haven't had a success rate above 80%, nor have they cracked the top fifteen since the 2014-15 season. But, Murray's early play is an indication that he can help improve that number. The Maple Leafs were two-for-five on the power play on Friday night, but what the numbers don't show is the difficulty of the saves Murray had to make.
Near the end of an early Toronto power play, Murray stopped a hard wrist shot from Morgan Rielly with Wayne Simmonds standing in front. Simmonds quickly tried to tap in the rebound before defensive coverage collapsed towards Murray to provide a couple of blocks and help clear the puck. Murray's calm demeanour on the initial shot through traffic and handling the dribbling puck with a veteran player in his crease showed the Senators' defense that he can be trusted to be a stabilizing force while they work on their play.
Despite bobbling a shot from John Tavares (through traffic again) that led to Zack Hyman's mid-air tap-in, and, despite getting beat by a Tavares rip, later on, Murray made some key saves to ensure the penalty kill was effective. In a game when the shots were low from both teams (24 for Ottawa and 23 for Toronto) and the goaltending numbers didn't look outstanding on paper, Murray's play beyond the stat sheet is what really stood out as he outdueled the Maple Leafs', Frederick Andersen.
Heavy Workload
The narrative shifted on Saturday when Murray faced 40 shots, including 12 from Toronto's power play. The Senators' penalty kill, heavily supported by Murray's presence on back-to-back nights, kept what could be one of the North Division's, if not the league's, strongest power play, to a 25% success rate (one-for-four).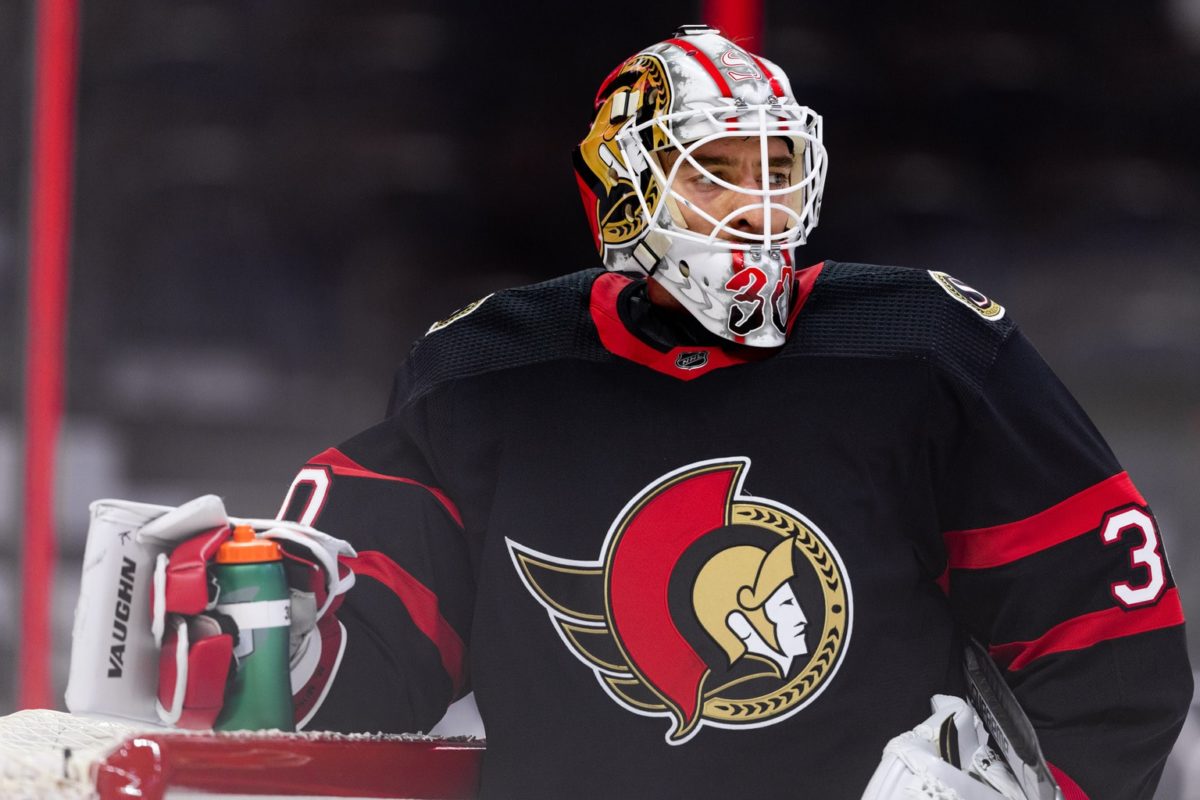 Murray kept his team in the game. A .925 save percentage (SV%) in the second of back-to-back games against a high-flying offense should not be overlooked. Before Friday, the Senators had not played a game against an opponent since March 2020. The first game of the season was expected to be an adrenaline-packed punch.
After the adrenaline wore off on Saturday, however, the rust and unfamiliarity with each other were evident. On the backend, however, Murray looked well-prepared and focused. His early success suggests he made the best of an odd offseason and could be ready for a heavy workload this season.
Even Strength
Over the first two games, Murray's play at even strength was solid. He allowed three goals on 44 shots at even strength for a .932 SV%. This is strong considering Auston Matthews is one of the most effective even-strength scorers in the league (tied with Alexander Ovechkin in 2019-20 for most even-strength goals with 35).
At this early stage, he fits the identity of this Senators team, which includes an eagerness to push back against low expectations. As Ottawa tries to improve their chemistry and competitiveness, Murray will be hoping to rejuvenate his play and be the reliable presence in net like he was in his early days in Pittsburgh.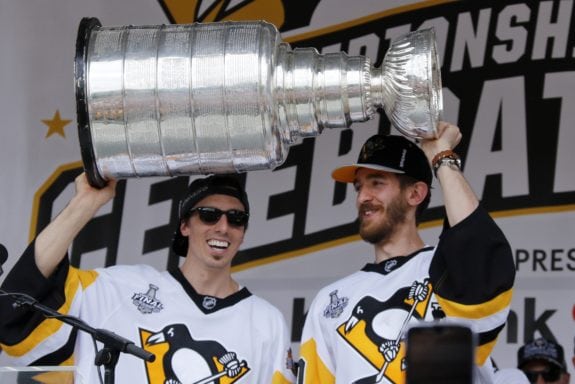 A new trainer and training regimen has already proved beneficial. Murray began working with Adam Francilia in 2020, according to a May 2020 report from Sportnet's Elliotte Friedman. Francilia also works with reigning Vezina Trophy winner Connor Hellebuyck and appears to be helping Murray tweak his game to increase his success.
Murray looked physically centred and didn't find himself out of position during the first two games. He also looked mentally at ease, even at the end of the second game, and didn't show any signs of frustration with an unfamiliar defensive core and given the Maple Leafs' strong net presence.
The Senators should be pleased with Murray's early performance. Marcus Högberg is Ottawa's other goalie and will likely split the back-to-backs as the season goes on. However, Murray's steadiness and desire to get right into the action on opening weekend against a strong opponent should satisfy and excite fans.
---
---