The San Jose Sharks finished the 2011-12 season second in the five-team Pacific Division, and seventh in the Western Conference. San Jose was then knocked out in the first round of the playoffs, falling 4-1 in a series with the St. Louis Blues. The Sharks then entered the 2012 NHL Draft searching for their future forward core, picking forwards with their first four selections.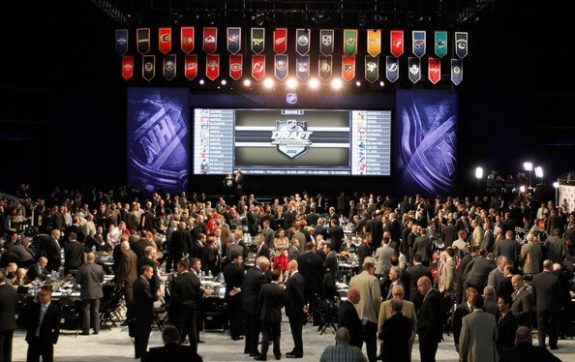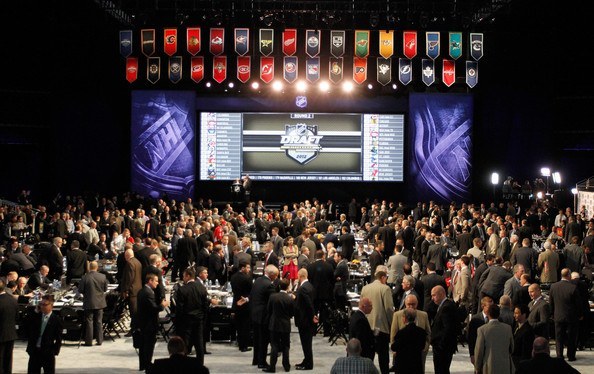 The team did receive numerous NHL games played and even moved a few of the players for quality NHL impact. Let's look back at why the Sharks made their picks, and how those players were used to create their current team:
C/LW Tomas Hertl
Oddly, Tomas Hertl is the only player from this draft remaining in the organization. San Jose drafted Hertl 17th-overall out of Slavia Praha HC of the Czech Hockey League. Playing against professionals, he totaled 12 goals and 25 points in 38 games. He played left wing in his draft year, and when he entered the NHL, however, there had always been the clear intention of moving Hertl to center.
After a second season of professional Czech hockey, Hertl transitioned directly to the NHL. He scored a goal in his first NHL game, scored four in his third career game, and finished the season with 15 goals and 25 points in 37 games. However, the next season he played his only 82-game season and had 13 goals and 31 points.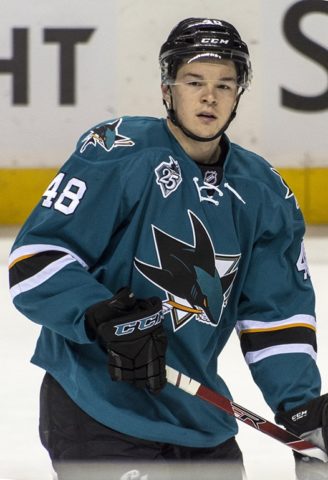 That has been the problem however, Hertl only has one full 82-game season under his belt. His consistency in the lineup has been an issue, constantly battling injuries, most recently with a torn ACL last season. His production however has remained consistent despite the injuries. He's been on pace for over twenty goals each of the last three seasons, peaking in 2018-19 with a 35 goal season.
2018-19 was also Hertl's first full season as a center, and he led forwards in points and trailed only Joe Pavelski in goals. He was on track for 62 points last season and had the best points-per-game of any San Jose forward. He remains a consistent offensive producer, a key part of the team's special team units, and an assistant captain. The Sharks nailed this selection, as Hertl is a key part of the team's center depth and holds a leadership role.
C Chris Tierney
The Sharks selected Chris Tierney 55th-overall in the draft and got great value from the selection. Tierney had 11 goals and 34 points in his draft year, playing for the London Knights of the OHL. He later exploded in his final OHL season, recording 40 goals and 89 points in 2013-14.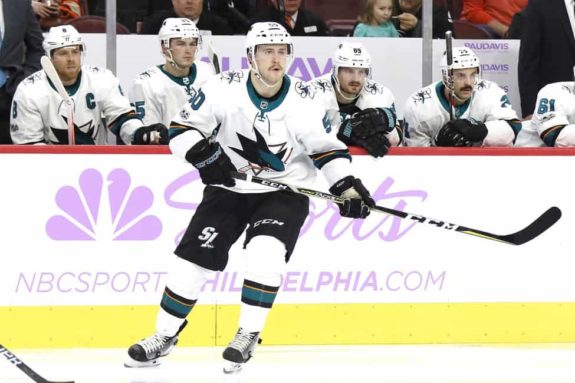 The next season, Tierney played his first professional hockey and had six goals and 21 points in 43 NHL games. In 2015-16 he played 79 games and played a sizeable role as the third center in the team's first Stanley Cup Finals appearance. In 2017-18 he played his last season in San Jose and totaled 17 goals and 40 points.
Ahead of the 2018-19 season, he added large value to the infamous Erik Karlsson trade. While the former first-round-pick Josh Norris, 2019 second-round pick, and eventual 2020 first-round pick added the lion's share of the value, Tierney is a large part of the current Senators roster. Last season, he totaled 11 goals and 37 points in 71 games.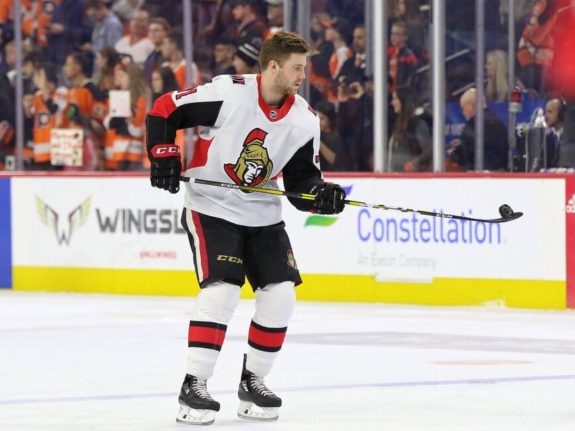 The Sharks drafted a consistent NHL center with this selection. Currently, Tierney has the most games played of any 2012 second-round pick. The selection was excellent, however, the utilization of his value is in question, after the results of the Karlsson trade.
RW Christophe Lalancette
The Sharks traded their 2012 third-round pick in a deal to trade up for Matt Nieto. Thus, their third selection was not until the fourth rounded where they chose Christophe Lalancette, 109th-overall. He played for the Acadie-Bathurst Titan of the QMJHL and tallied 16 goals and 47 points in 63 games ahead of the draft.
His junior career saw regression, concluding in his final season playing with the Drummondville Voltigeurs and having just 11 goals and 29 points in 41 games. He then played in the ECHL from 2015-16 through 2018-19, never receiving an NHL nor AHL opportunity. His last two seasons have been spent in the Slovakian Extraligue.
Lalancette unfortunately did not develop into an NHL player for San Jose. He was only one of two players to not reach the NHL from the Sharks' 2012 draft class.
C Danny O'Regan
138th-overall the Sharks selected Danny O'Regan from the United States National Team Development Program. O'Regan dominated his US prep school before briefly joining the development program, where he had five points in seven USHL games.
As many USHL players do, O'Regan went to play college hockey next, suiting up for Boston University for four seasons. In his last two seasons, 2014-15 and 2015-16, he was over a point per game and looked primed to take on professional hockey. He played the majority of 2016-17 with the San Jose Barracuda, tallying 23 goals and 58 points in 63 games. He also got into three NHL games that season and notched one goal.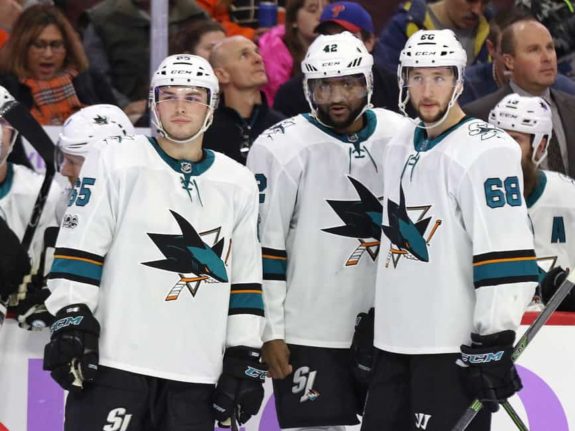 In 2017-18 he played 31 AHL games and had seven goals and 25 points. In 19 NHL games, he recorded four assists, ahead of being traded to the Buffalo Sabres. The Sharks used the young forward to acquire Evander Kane at the 2018 trade deadline, giving up: O'Regan, a 2019 second-round pick (turned into a first-round pick because of Kane's re-signing), and a 2020 fourth-round selection.
O'Regan was only part of the Sabres' organization for the end of 2017-18 and the 2018-19 season, only playing three NHL games total. He played 2019-20 with the Hartford Wolfpack, the New York Rangers AHL affiliate, and recorded 11 goals and 38 points in 62 games. Most recently, he joined the Vegas Golden Knights organization this offseason.
The Sharks were able to use the value of O'Regan to acquire one of the current team's best forwards. The organization made well on their use of O'Regan, utilizing him as an asset for a large transaction.
D Cliff Watson
The Sharks took left-handed defenseman Cliff Watson with their sixth-round pick. He was 6'2, played a whole season in the USHL with the Sioux City Musketeers, notching just eight assists in his draft year, however, he was selected for his defensive ability.
Watson is likely the worse pick of the 2012 Sharks class, quite understandable considering an NHL talent in the sixth round is difficult to acquire. He played an additional USHL season, then four years at Michigan Tech, prior to beginning professional hockey.
His career has been anything but stable. Watson's first professional season was 2017-18, in which he played on two different ECHL teams, and three AHL clubs. The next season saw him play on one ECHL team and four AHL teams. In 2019-20 he played on two ECHL clubs and one AHL team.
Evidently, the Sharks did not receive much value with this pick. While notable Sharks players such as Kevin Labanc, Dylan DeMelo, and Tommy Wingels were sixth-round picks, there is never a guarantee in the draft, especially in late rounds.
D Joakim Ryan
With their last 2012 draft choice, San Jose selected left defenseman Joakim Ryan 198th-overall. He also played in the USHL, suiting up for the Dubuque Fighting Saints in his draft year that saw him score three goals and 32 points in 53 games.
The next four seasons of Ryan's career were spent at Cornell University, and after his senior season, he played seven games for the Worcester Sharks. In 2015-16 he played his first full AHL season, and in 2015-16 he had 10 goals and 49 points in 65 games. In 2017-18 he played 62 NHL games and averaged a little under 17 minutes a game. In replacement of Radim Simek, he played over 40 games the next season, and 20 games in the playoffs.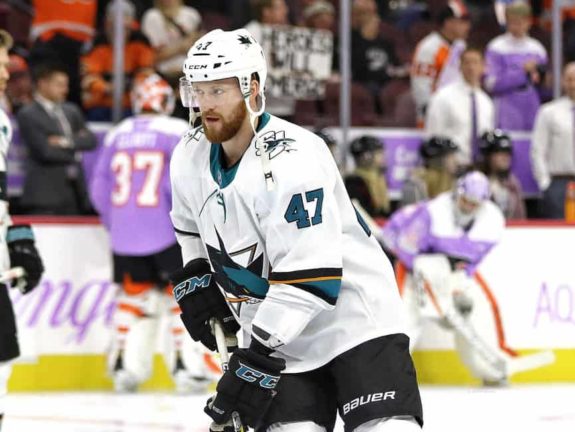 In the 2019 offseason, the Sharks elected to not tender a qualifying offer to Ryan, and he became available to sign with any franchise. He signed with the Los Angeles Kings and played 35 games. Currently, he is set to play for the Carolina Hurricanes organization for the 2020-21 season.
The Sharks got 106 regular season and 23 playoff games out of a seventh-round pick, which is quite impressive. Ryan has the most NHL games played of any 2012 seventh-round pick, showing the organization made the right selection here.
Overall Grade: B+
The Sharks selected four NHL players in their six selections. Hertl is currently considered a top 10 talent in this draft by NHL.com, and in retrospect, Tierney could have been first-round pick worthy.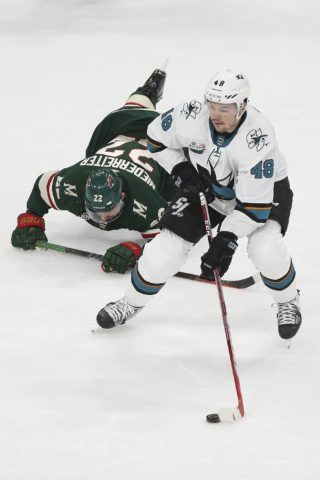 O'Regan and Ryan are fringe NHL talents, and the franchise was bettered by their impact and value. O'Regan and Tierney's values were utilized in acquiring current stars for the team. Overall, the Sharks draft was not perfect, however, the team was significantly helped by this draft.
---
---