As we approach the holiday season, the yearly tradition begins as kids send their wish lists to Santa Claus asking for what they want for Christmas.
The San Jose Sharks are drafting their list for what they want for the upcoming season as well. Here are a few items that should be on their wish list this year.
A Winning Season
This should come as an expectation for all teams, but this comes at the top of the list for the Sharks since they finished last season with a record of 29-36-5, last in the Western Conference and third to last in the entire league. They were also battered by injuries throughout the season, which included captain Logan Couture.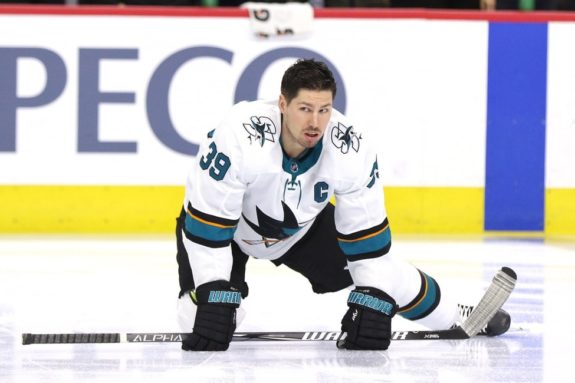 To add, COVID-19 hit in March and cut their season short. It was a season of bad luck and calamity for the Sharks.
Now, everyone is healthy, and they are ready to fight as hard as they can for 56 games. The young players are ready to go, and there's some nice veteran leadership with Patrick Marleau, Erik Karlsson, Marc-Edouard Vlasic, and Brent Burns that can guide them along the way.
To add, expecting them to make a push for the playoffs may be much, although it would be a bonus. All that should be focused on is finishing above a .500 winning percentage.
To think, just a year before that they were in the playoffs and two years before they were in the Stanley Cup Final. Things changed very quickly, didn't they?
Better Goaltending
Goaltending for San Jose last year was a rollercoaster. There were some points where it seemed like Martin Jones was the better of the two, and at other points, Aaron Dell was the better of the two.
Jones finished the 2019-20 season with a record of 17-21-2, a save percentage of .896, and a goals against average at exactly 3. Dell, on the other hand, finished with a record of 12-15-3, with .907 save percentage, and a goals against average just above 3 (3.01 to be exact.)
This offseason, former Minnesota Wild goalie Devan Dubnyk was acquired in a trade for a 2022 fifth-round pick to aid in slowing down that rollercoaster.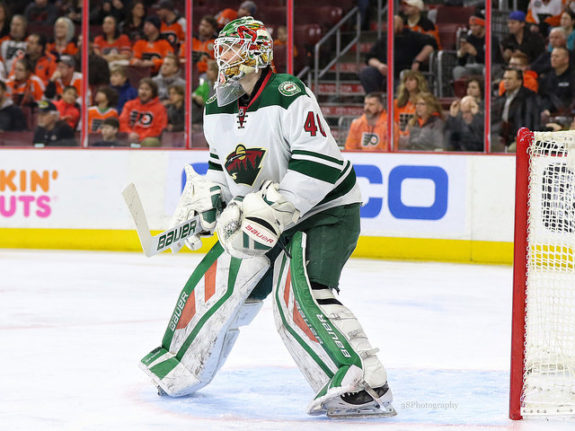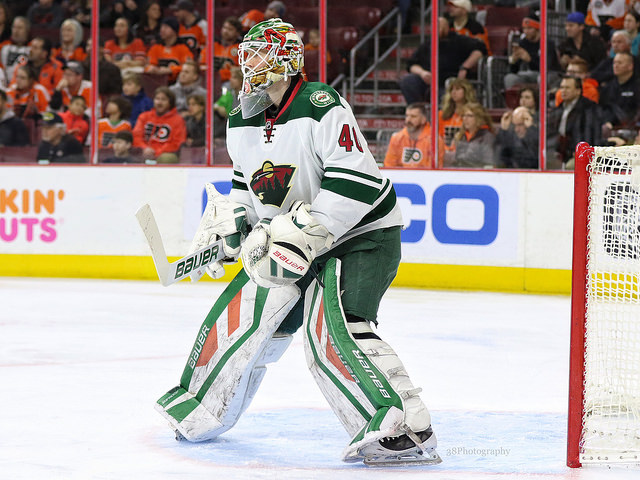 Dubnyk finished last year with a record of 12-15-0, with a .890 save percentage, and a goals against average of 3.35. With the Sharks, Dubnyk will be hoping to not only improve on those numbers from last year, but to be a quality backup like Aaron Dell has been.
In terms of improvement, it seems like it can be very likely with Evgeni Nabokov as the goalie coach, after the brilliant results they saw from him working with the former goalie Dell.
In a San Jose Mercury News article from December of last year, reporter Curtis Pashelka talked about his stats during his time working with Nabokov.
"Starting with a 37-save performance against Vegas on Nov. 21, Dell is 1-1-1 in his last five games with a .912 save percentage and a 2.64 goals against average."

From '"I love Nabby": What Evgeni Nabokov is working on with Martin Jones, Aaron Dell' San Jose Mercury News, 12/12/19
Obviously, there was an improvement in that 5 game stretch, even though those games weren't all wins. Imagine then what he can do with Dubnyk. Dubnyk will be splitting time with Jones, who will be entering the halfway point of his six-year extension he signed after the 2018-19 season.
This season, the Sharks will be hoping for more production out of their netminders after ending the season with an average save percentage of .895 and a goals against average of 3.21.
COVID-19 Ending/Fans Return
This item on the wish list might be one of the more difficult ones to get. While there is now a vaccine that is approved and being administered, there are still lots of things the Sharks need to work out before inviting fans back into the arena.
One thing the Sharks did to make the experience at their arena — the SAP Center — better is making aspects of the game safer. They released a statement saying that they are partnering with a tech company, Venuetize, to make the experience at SAP Center more contactless. The statement includes plans to make food ordering contactless, as well as mobile wallet functionality, meaning when fans order items from the concession stand, they don't have to wait in lines, which would most likely be six feet apart anyway, making the wait longer.
There is also the fact that there is a ban in Santa Clara County from contact sports for three weeks. This may not seem like an issue, but in an article from the San Jose Mercury News, they mentioned that the health advisor for the county may see the ban being extended.
"Smith told this news organization he believed the ban, which went into effect Monday and lasts until Dec. 21, would be extended into January when the Sharks' season could be well underway."

From 'Santa Clara County exec expects contact sports ban to last into 2021, potentially forcing San Jose Sharks to leave', San Jose Mercury News, 11/30/20
We already know that it affected another professional sports team that plays in the county, the San Francisco 49ers, which forced them to move their home games to Arizona. This means while everything could be safe enough to return, the county may not see it that way and extend the ban, forcing the Sharks to move their home games come January.
Those are three of many things the Sharks will probably be putting in their letters to Santa. It won't be long until hockey is underway, so it will be soon where we can see what treasures the Sharks have for the fans this year.
---
---