In Need Of Points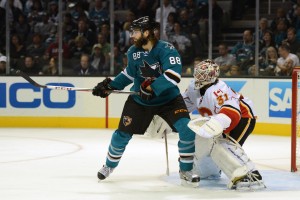 The playoff race in the Pacific Division is, once again, absurdly tight as we enter the second half of the season. As of now, only four points separate the second seeded San Jose Sharks and the fifth place Calgary Flames, who are currently out of playoff position. With the Winnipeg Jets somehow holding onto the first wild card spot despite numerous defensive injuries, it is possible that one of the contending Pacific teams will miss the playoffs. Thus the value of wins, especially on home ice, becomes incredibly high.
The Sharks' seven game homestand- which will have them play host to division rivals such as the Calgary Flames, Los Angeles Kings, and Anaheim Ducks- began Thursday night with a win against the Toronto Maple Leafs. Not only are wins in this stretch important in order to gain breathing room on the trailing teams, but the Sharks do not have an excessive amount of games in San Jose after January. When the homestand concludes, 17 of the remaining 31 games will be played away from the SAP Center, including a grueling run of 10 of the final 13 contests of the season.
This road-heavy run to close the season demands that San Jose bulk up on points now. No team wants to be fighting for a playoff spot almost entirely on the road.
Duck Hunt
Though unlikely, the Sharks do still have a chance to catch the number one-seeded Ducks and win the division. As of now, Anaheim sits comfortably in first place with a nine point cushion on the Sharks. While that is a huge gap to make up in less than 40 games, San Jose executed a similar feat last year when they made up a 13-point disparity on the Ducks. Unfortunately, they fell short towards the end of the season, which led to Team Teal facing Los Angeles in the first round.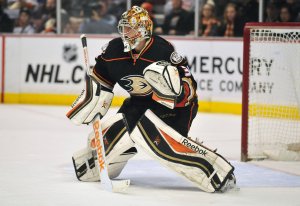 Anaheim has not been dominant this year by any means, but they have been outrageously lucky when it comes to close games. In contests decided by just one goal, the Ducks are 20-0-6 and are only ranked 13th in the league in goal differential as a result. It is just a matter of time before they lose a few tight match-ups and give the Sharks a chance to make up some ground. If San Jose manages to win the division, they may dodge another opening round playoff series against the Kings. These seven games will determine if this still is a possibility.
Home Improvement
San Jose's play on home ice has been mediocre this year. With an 11-7-2 record, the Sharks are 19th in the NHL in points earned at their own arena. Though they have played fewer games in front of their own fans than most teams so far, it is still disappointing to see a club that is historically dominant at The Tank earn only 24 points out of a possible 40. If they want to avoid a playoff stretch panic in March, then their performance in their building needs to improve within the next two and a half weeks.
To put some distance between themselves and the other teams in the division, and maintain a chance at catching Anaheim, the Sharks will likely need to get 10 points out of this homestand. Of these 10 points, six of them need to be regulation wins against Calgary, Los Angeles, and Anaheim. They cannot afford to go into extra time and give up a point to a division opponent and potentially lose out on a victory in the ROW column. There are four teams battling for a playoff spot, and if you want to know how important ROW wins are when a bunch of teams are competing in the standings, just ask the 2012-2013 Columbus Blue Jackets.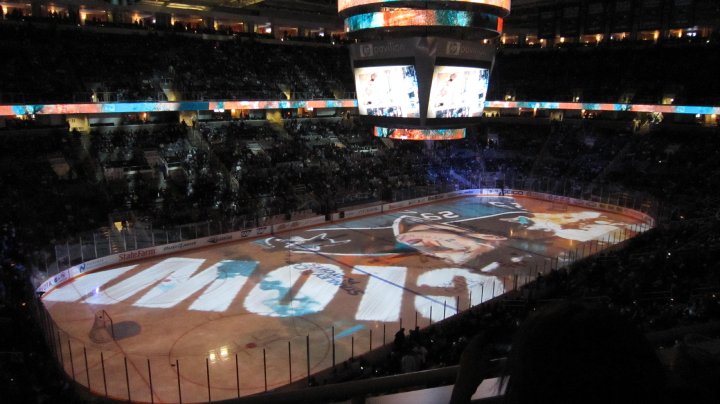 Even though we're barely halfway through the season, San Jose's playoff push must begin now. There is no better opportunity to advance in the standings than a lengthy series of games that gives you home ice advantage against three division rivals. The Sharks need success.