Another Leadership Change
#SJSharks and head coach Todd McLellan have mutually agreed to part ways. http://t.co/GGFhDwpAUv

— San Jose Sharks (@SanJoseSharks) April 20, 2015
For the first time since June 10, 2008, Todd McLellan will not be the head coach of the San Jose Sharks. The news broke Monday morning when the team announced the two parties had mutually agreed to go their separate ways. While McLellan still had another year remaining on his contract with the club, this event is not a surprising one as David Pollak of the San Jose Mercury News tweeted about it last Tuesday.
Analysis: McLellan's end with #SJSharks could come by "mutual agreement," not conventional firing. Latest at http://t.co/edGBmU1xbR

— David Pollak (@PollakOnSharks) April 14, 2015
McLellan's tenure as the Sharks' coach was a strong one. A 311-163-66 record, a President's Trophy, and two trips to the Western Conference Finals could perhaps rank him among the best coaches in franchise history. However, a lack of a Stanley Cup victory and the lackluster season that concluded earlier this month left a number of loyal fans asking for a change in the coaching staff.
The Wrong Man?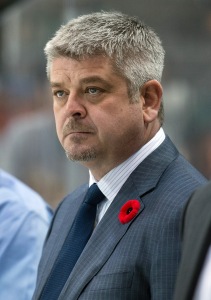 There was an ongoing controversy among fans and media regarding who was to blame for the playoff collapse a year ago and the horrific season that followed. For the first portion of the year, it seemed most people were hoping for McLellan to be fired. But after the EPIX series about the Stadium Series game, the people focused the blame on general manager, Doug Wilson. Terrible pickups in free agency and poor lineup choices were common talking points when discussing Wilson's performance.
Who was truly at fault will likely be determined next season, though if you follow my articles you probably know whom I believe should have been let go.
Next In Line
The question now turns to the future of this San Jose team: Who is going to be the head coach next year? There are a plethora of choices out their, including Dan Bylsma, Craig Berube, and John Tortorella (please, no…).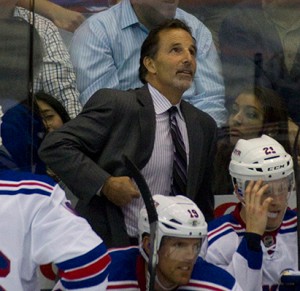 What is alarming is the burden of selecting San Jose's next coach lies squarely on the shoulders of a general manager that has made a number of questionable decisions as of late. Can he pick a leader capable of propelling this team back into the postseason and into Stanley Cup contention? We will soon find out.
Drew Weber is a columnist for the San Jose Sharks at The Hockey Writers. He previously wrote articles and appeared on podcasts for Teal Town USA (formerly Pucknology) and contributed briefly to Fear the Fin. You can follow him on Twitter at @puck_over_glass.