Fish or cut bait. The San Jose Sharks have a difficult decision to make with the clock ticking down towards Monday's trade deadline.
General manager Doug Wilson and more so embattled head coach Todd McLellan are on thin ice in Northern California, their jobs at risk if the Sharks miss the playoffs on the heels of several post-season disappointments. This franchise has been underachieving for years, and the fan base is warming up to the idea of a rebuild.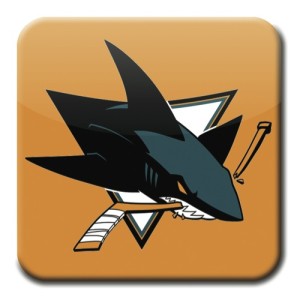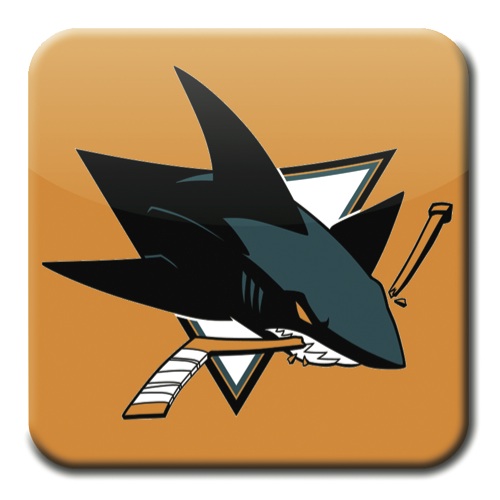 Blow it up! They say. Well, some of them say. Others would like to see Wilson be a buyer at the deadline, sneak into the playoffs as a lower seed and perhaps go on a run like the Los Angeles Kings did in capturing the Stanley Cup last spring. The Sharks came the closest to ousting the Kings, building up a 3-0 series lead in the first round before suffering an epic collapse. San Jose's core remains much the same, so it's not unfathomable for the shoe to be on the other foot this spring.
Now, if the Sharks were to "blow it up" or become sellers, the next 48 hours could really reshape the franchise's future. Especially if Joe Thornton and Patrick Marleau finally waived their no-trade clauses for playoff runs — or fresh starts — with other teams.
Wouldn't that be something? Thornton and Marleau dealt in the same day. Crazy as it sounds, anything could happen. The Flyers pulled off the double by shipping out Jeff Carter and Mike Richards in separate trades just hours apart back in 2011. Richards was Philadelphia's captain and Carter its leading goal-scorer at the time. Granted, those deals were done following the playoffs and just prior to the NHL draft when teams have more flexibility with the salary cap and are more eager to shake things up. But San Jose is going to need to rock the boat sooner or later, and in the case of Thornton and Marleau, sooner would be better — providing they are willing to jump overboard.
For reference sake, Richards was traded to Los Angeles for forwards Brayden Schenn, Wayne Simmonds and a 2012 second-round pick (Devin Shore). Carter went to Columbus for forward Jake Voracek, plus first- and third-round picks in 2011 (Sean Couturier and Nick Cousins). Richards and Carter were obviously younger, just entering their prime, but the Sharks should be well compensated for Thornton and Marleau if those packages are any indication.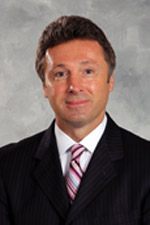 Wilson should definitely be dangling the veteran forwards and feeling them out on potential moves. They didn't want to leave in the summer, but presently on the outside looking into the playoff picture — and not getting any younger — they might have a change of heart. Neither of them have hoisted a Stanley Cup, which is every hockey player's dream from their diaper days, so that elusive goal may be just a trade away. Even if they were traded to a non-contender, the change of scenery could be welcomed.
There most certainly would be a market for both. They are still impact players despite getting a little long in the tooth, with both turning 36 before the start of next season. Their best years are behind them, but you can bet they would have the drive and determination to go on another deep playoff run as 35 year olds. And they would have full control over where they go, which could limit Wilson's options but any option is better than none.
Wilson should do his part by entertaining offers because Thornton and Marleau could net the Sharks an impressive return based on the established trade market. If Andrej Sekera can land Carolina a first-round pick and a top defence prospect in Roland McKeown, a second-rounder from 2014, then you can imagine the kind of packages Thornton or Marleau could command. Remember, these guys were the first and second overall picks from the 1997 draft and have both produced more than 1,000 career points.
Thornton is a pass-first playmaker with elite vision. He hasn't lost that and probably never will. His skating has always been a step behind, but he makes up for it with his mind. Marleau is just a great all-around player, much faster than Thornton and a better finisher around the net. Two very different players, but two highly coveted skill-sets.
Trading Thornton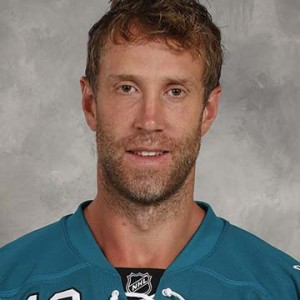 Thornton probably has more value on the open market, or more teams would be interested because of his size and position as a centre. Detroit might be interested if Johan Franzen is looking like a no-go for the start of playoffs. A return to Boston would be quite the way to bookend his career and the Bruins have a hole in their lineup with David Krejci injured. The Rangers would be in the running, given Thornton's chemistry with Rick Nash from international events. Washington needs a second-line centre, but Thornton is quite similar to Nicklas Backstrom in what he brings to the table, albeit an older version. If he's going to the East, don't rule out the Philadelphia Flyers or New York Islanders as they always express interest in the big fish, while the Florida Panthers might be dark-horses too after acquiring 43-year-old Jaromir Jagr. Who knows, Toronto could consider bringing its prodigal son home after shedding David Clarkson's contract.
Trading Marleau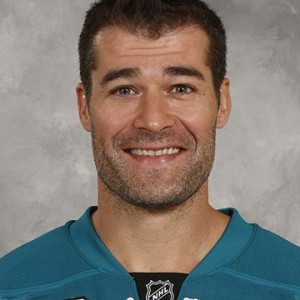 Marleau might be the better fit for Washington, and he's capable of playing centre despite converting to wing in recent years. Those wild-card teams — Flyers, Islanders and Panthers — would probably kick tires on both. Of the two, Marleau would be more likely to stay in the Western Conference, with Nashville and Minnesota as frontrunners, plus Vancouver potentially in the mix too.
Let's Make A Deal
Now for the fun part, assuming both are willing to waive and Wilson is willing to throw in the towel on this season. I'm proposing Thornton to Detroit, Boston, the Rangers and Toronto — all Original Six teams and bigger markets. Marleau is off to Washington, Nashville, Minnesota and Vancouver. For the heck of it, the Flyers, Islanders and Panthers get to make pitches for both. Do the math and that's 14 different deals, so let's get to it.
Proposal 1
To Detroit: Joe Thornton
To San Jose: Anthony Mantha and Ryan Sproul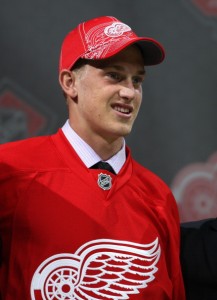 Analysis: When dealing with Detroit, it's almost better to target prospects than draft picks just because the Red Wings have such a strong track record of making superior selections. Mantha was a first-rounder, 20th overall, in 2013 but he'd go even higher in a redraft as a budding power forward. Sproul was a second-rounder in 2011, but has top-end potential as an offensive blue-liner. It's only a 2-for-1, but the Sharks would be getting two great pieces for their future. The Red Wings would be getting a premier set-up man at the tail end of his prime, who would work great with youngsters Tomas Tatar and Gustav Nyquist on the second line.
Proposal 2
To Boston: Joe Thornton
To San Jose: Malcolm Subban, Alex Khokhlachev and a 2015 first-round pick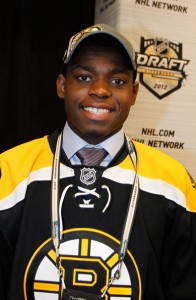 Analysis: The Sharks are going to need a new No. 1 goalie next year with Antti Niemi on the way out, and Subban is one of the league's best prospects between the pipes. Khokhlachev is a scoring winger that could gel with fellow Russian prospects Nikolay Goldobin and Daniil Tarasov. That draft pick could be as high as 15th, but that's unlikely considering what Thornton would bring to the Bruins. Once David Krejci gets healthy, that would be some incredible centre depth with Patrice Bergeron there too. But this one is obviously a long-shot and Boston might prefer a short-term solution like Antoine Vermette.
Proposal 3
To N.Y. Rangers: Joe Thornton
To San Jose: Kevin Hayes, Anthony Duclair and a 2016 first-round pick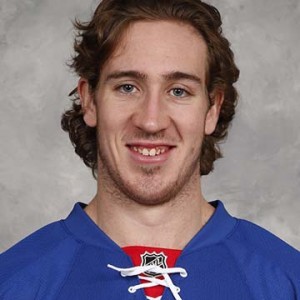 Analysis: This one might make the most sense for both teams. The Rangers have long been interested in reuniting Thornton and Nash in the NHL, and Nash is already one of the hottest scorers in the league this season without a world-class talent feeding him the puck. They would be dynamite together. Hayes is hitting his stride at the NHL level lately and would replace Thornton's stature — size-wise — in San Jose's lineup. Duclair is a sniper on the wing, with the potential to be similar to Joe Pavelski in a few years. The 2016 draft isn't supposed to be as strong as 2015, but adding an extra first-rounder never hurts.
Proposal 4
To Toronto: Joe Thornton
To San Jose: Phil Kessel and Tyler Bozak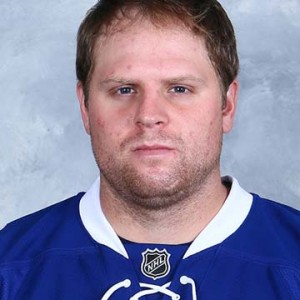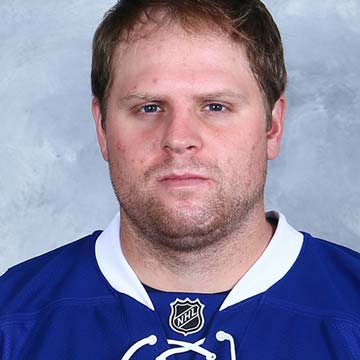 Analysis: The Leafs are clearly exploring all of their options and these two could be available as a package deal. They are best buddies off the ice and have good chemistry on it. It would give the Sharks a bit more depth up front, and they get younger in the process with Kessel (27) and Bozak (28) both under 30. The Leafs have been longing for a true No. 1 centre and Thornton will fill that void as a big upgrade on Bozak. He's from London, Ontario, and might be willing to waive for that homecoming despite the Leafs committing to a rebuild. It'd be a clean slate for Thornton and he'd be counted on to lead the Leafs back into contention.
Proposal 4(B)
To Toronto: Joe Thornton
To San Jose: Nazem Kadri and Dion Phaneuf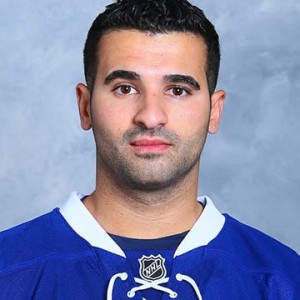 Analysis: On second thought, Kessel might be a bit redundant in San Jose, with Pavelski a similar player. The Sharks might prefer a young centre to play behind Logan Couture while also upgrading their top-four D, taking some pressure off Brent Burns. Phaneuf would likely welcome a move to California as his wife is an actress and would be closer to her work, and he'd be out of the spotlight again. Thornton would turn Kessel into a perennial Rocket Richard Trophy candidate, and Bozak could fill Kadri's hole on the second line. This probably makes more sense for both teams. For what it's worth, Leafs fans seem dead-set against acquiring Thornton, mainly because of his age and the direction they want to see the team go (rebuild). But Thornton is still an elite player, still capable of making anybody and everybody around him better. He's the reason Joe Pavelski is on pace for consecutive 40-goal seasons. He's the reason we know the name Jonathan Cheechoo, and to a lesser extent, Devin Setoguchi. Sharks fans will tell you he's still their best player and that San Jose's offence, by and large, still runs through him. If you can keep Kessel and add Thornton, as would be the case in this proposal, you don't think twice. Thornton between Kessel and James Van Riemsdyk, now that's downright scary and one of the league's very best lines.
Proposal 5
To Washington: Patrick Marleau
To San Jose: Madison Bowey, Riley Barber and a 2015 second-round pick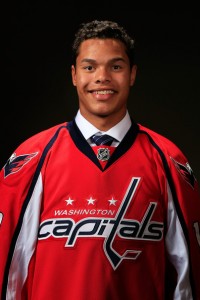 Analysis: The Capitals are reportedly in trade talks with Chicago for Patrick Sharp, a 33-year-old winger who boasts many of the same qualities as Marleau. Washington could use Marleau as a centre and secondary scoring option behind Alex Ovechkin and Nicklas Backstrom. Youngsters Evgeny Kuznetsov and Andre Burakovsky aren't quite ready for the playoff grind, but the Capitals wouldn't want to part with either of them or 2014 first-rounder Jakub Vrana for Marleau. That's fine by the Sharks, who gladly except Bowey, a 2013 second-rounder with big offensive upside as a defenceman, plus Barber, who was a sixth-rounder back in 2012 as an undersized winger but has developed into a point producer in the NCAA ranks. As mentioned, the 2015 draft is a stacked one, so the Sharks should add another nice prospect with that second-rounder.
Proposal 6
To Nashville: Patrick Marleau
To San Jose: Colton Sissons, Jonathan Ismael-Diaby and a 2016 first-round pick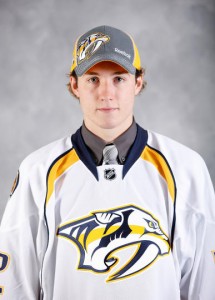 Analysis: It's no secret by now that Nashville is all-in on this season, hoping to hoist the franchise's first Stanley Cup. The Predators could still use another top-six proven scorer and Marleau fits the bill. Sissons and Ismael-Diaby have uncertain futures in Music City with the current depth chart, but they would have plenty of opportunity to establish themselves in San Jose. With the pick, like I said before, a first-rounder is a first-rounder even if 2016 isn't overloaded with high-end talent.
Proposal 7
To Minnesota: Patrick Marleau
To San Jose: Alex Tuch, Gustav Olofsson and a 2015 second-round pick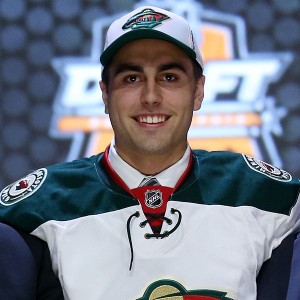 Analysis: The Sharks would liken Tuch to a young poor-man's Marleau and he made a positive impression on scouts at the world juniors as Jack Eichel's wingman despite the American team's struggles. Olofsson, a second-rounder in 2013, is pretty underrated as a big Swedish defenceman who has been playing in North America the past few seasons. He could be somewhat similar to Mirco Mueller, who the Sharks are really high on. Some would say a 2015 second-rounder is comparable to a 2016 first-rounder, so this would be a solid return. The Wild are reportedly seeking another top-six forward and preferably somebody who can play a "heavy" game to go up against the beasts of the Western Conference. Marleau is well versed in those wars and could make an immediate impact in Minnesota.
Proposal 8
To Vancouver: Patrick Marleau
To San Jose: Jacob Markstrom, Hunter Shinkaruk and a 2015 second-round pick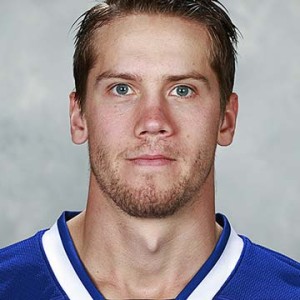 Analysis: The Canucks want to make the playoffs. They never wanted to rebuild in the first place and the window is closing for the Sedin twins to win a Cup. As long as Ryan Miller's expected to make a full recovery in time for the post-season, Vancouver can afford to part with Markstrom. But if there are question marks about Miller's health, then San Jose could include Niemi but demand that Shinkaruk be upgraded to Jake Virtanen. The Canucks didn't want to part with Virtanen, or Bo Horvat, for Evander Kane, so it's unlikely they would let Virtanen go for Marleau. As is, the Sharks would be getting their goalie of the future in Markstrom and a speedy scorer in Shinkaruk, both former first-rounders, plus a second-rounder in this June's stacked draft. That is three nice pieces for the Sharks, while Vancouver bolsters its lineup with a proven secondary scoring threat. It would be a bit strange to see Marleau stay in the Pacific Division, but Jim Benning would probably be among the bidders if Marleau was put on the trade block.
Proposals 9-10
To Philadelphia: Joe Thornton/Patrick Marleau
To San Jose: Brayden Schenn, Luke Schenn and a 2016 draft pick (2nd for Thornton/4th for Marleau)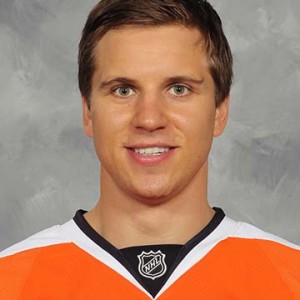 Analysis: The Flyers have supposedly been shopping the Schenns for much of the season and San Jose would seem like a good fit for both. Brayden is still only 23 years old and has good upside as a scoring forward, while 25-year-old Luke is a physical defenceman that could work with Brenden Dillon, 24, as a shutdown pairing. Philadelphia failed in its bid to revive Vincent Lecavalier, but that shouldn't stop the Flyers from pursuing Thornton or Marleau, both of whom should improve Philly's fading playoff chances.
Proposals 11-12
To N.Y. Islanders: Joe Thornton/Patrick Marleau
To San Jose: Michael Dal Colle, Scott Mayfield and a draft pick (2015 3rd for Thornton/2016 4th for Marleau)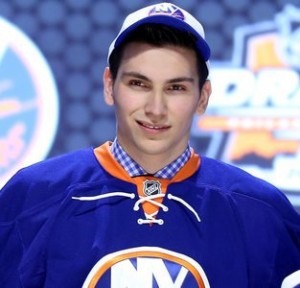 Analysis: The Islanders have drafted well in recent years and stocked their prospect pool to the point that they could afford to part with Dal Colle, the fifth overall pick in 2014, and Mayfield, a 6-foot-5 defenceman and second-rounder from 2011. Thornton or Marleau could put the Islanders over the top as true title contenders with three solid scoring lines assuming Kyle Okposo is healthy for playoffs. Dal Colle is lighting up the OHL pretty good this season, so the Sharks would be salivating over his long-term potential. Mayfield is an intriguing specimen as well, and the pick helps turn the page on a new era in San Jose.
Proposals 13-14
To Florida: Joe Thornton/Patrick Marleau
To San Jose: Vincent Trocheck, Michael Matheson and a 2016 draft pick (1st for Thornton/3rd for Marleau)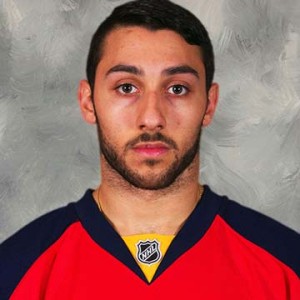 Analysis: The Panthers are apparently going for it, with the addition of Jagr, and bringing in another veteran offensive catalyst like Thornton or Marleau would make the rest of the hockey world take Florida seriously. Put Thornton between Jagr and Brad Boyes and you've got quite the potent line. Marleau, on the other hand, could push the pace with Nick Bjugstad and Jonathan Huberdeau. Intriguing options to say the least. From San Jose's perspective, Trocheck has put up points at every level, including the NHL, and has a lot of similarities to current Sharks rookie Chris Tierney or even Tampa's Tyler Johnson. Matheson, a former first-rounder from 2012, is among the NCAA's top offensive defencemen. The pick for Thornton could be a good one if Florida comes crashing down the standings next season. Either way, it's another asset for the future.
Bonus Proposals 15-16
To Montreal: Joe Thornton/Patrick Marleau
To San Jose: Nikita Scherbak/Jacob De La Rose (San Jose's choice), Sven Andrighetto/Artturi Lehkonen/Charles Hudon/Martin Reway (Montreal's choice) and Zachary Fucale/Magnus Nygren/2nd Rounder (San Jose's choice)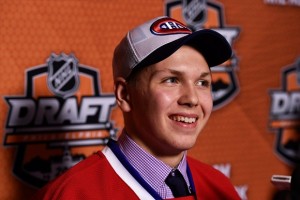 Analysis: The response from Canadiens fans was overwhelming: 'Hey, what about us? We need Thornton or Marleau.' Ask and you shall receive. For the record, I would assume that package ends up Scherbak, Reway and Fucale. Montreal could certainly use another top-six forward and either Thornton or Marleau would fit the bill. Thornton is an upgrade on Desharnais, Plekanec and Galchenyuk (for now), while Marleau adds another scoring winger with size and speed to complement Pacioretty. The Sharks were probably debating between Scherbak and Nikolay Goldobin with their 27th overall pick in the 2014 draft, but the Canadiens made their decision easier by taking Scherbak at 26th. I'm sure San Jose would love to have both. De La Rose has been great since his call-up, so he might be even more tempting as the main piece. The Habs have an excess of skilled forward prospects so they could afford to throw in an extra one of their choice. San Jose needs a starting goalie for the future, so Fucale might be attractive to them — perhaps even more so than Scherbak — but if not, Nygren or a second-rounder would be nice icing on the cake. The best part for the Canadiens is, assuming the Sharks take Scherbak, they wouldn't have to give up anybody off their active roster in order to add that top-six forward they need.
---
In contemplating whether to wade into these rough waters, I consulted with THW colleague Andrew Bensch, who has a handle on all things Sharks. He was quick to point out that moving Joe Pavelski — which he covered here — might be the first step in getting Thornton and-or Marleau to waive. Goaltender Antti Niemi is a pending unrestricted free agent at season's end and another lock to be traded if the Sharks go into sell mode, although there doesn't seem to be much of a market for goalies at this year's deadline. Niemi would be intriguing to a lot of teams, as a former Stanley Cup champion with the Chicago Blackhawks in 2010.
As always, we welcome your feedback in the comments section below. Take your turn as an armchair GM and tell us how you would approach the deadline if you were in charge of the Sharks.
Larry Fisher is a sports reporter for The Daily Courier in Kelowna, British Columbia, Canada. Follow him on Twitter: @LarryFisher_KDC.
Larry Fisher is a senior writer and head scout for The Hockey Writers, having been an at-large contributor for THW since August 2014. Fisher covers both the NHL and the WHL, specializing in prospects and NHL draft content, including his annual mock drafts that date back to 2012. Fisher has also been a beat writer for the WHL's Kelowna Rockets since 2008, formerly working as a sports reporter/editor for The Daily Courier in Kelowna, British Columbia, Canada from 2008-2019. Follow him on Twitter: @LarryFisher_KDC.