By now, everybody has heard the rumours coming out of Denver that Matt Duchene and Gabriel Landeskog could be had via trade for the right package. It's also been heavily speculated that Colorado Avalanche general manager Joe Sakic is looking for a promising young blueliner as part of any return for one of his two star forwards.
One team that has the pieces needed to make such a blockbuster deal is Chuck Fletcher's Minnesota Wild.
Proposed Trade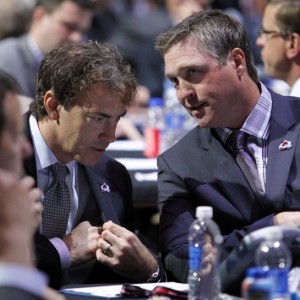 Would Sakic and Fletcher agree to a deal that would send the underachieving but electrifying Duchene to the Gopher State along with 6'5″ defenseman Nikita Zadorov in exchange for 23-year-old rearguard Jonas Brodin, former fifth overall draft pick Nino Niederreiter and Minnesota's first-round pick in 2017?
A trade involving these players would be a major shakeup for both franchises so the proper time for it to take place would be following the conclusion of the 2016-17 season but prior to June's expansion draft.
Why Does Colorado Do It?
It's no secret that Colorado management have been listening on Duchene and Landeskog for a little while now and it's been widely speculated that they don't want to go into the 2017-18 campaign with both players still on the roster. It's also been reported, however, that Sakic and company don't intend to give either one of their stars away for a less than stellar return and that they'll be more than willing to hold onto the duo until they are offered a package that meets their demands.
It's improbable that both franchise forwards find new addresses in coming months and, when push comes to shove, the Avs would likely prefer to hold onto Landeskog over Duchene as he's a year younger and the team's captain.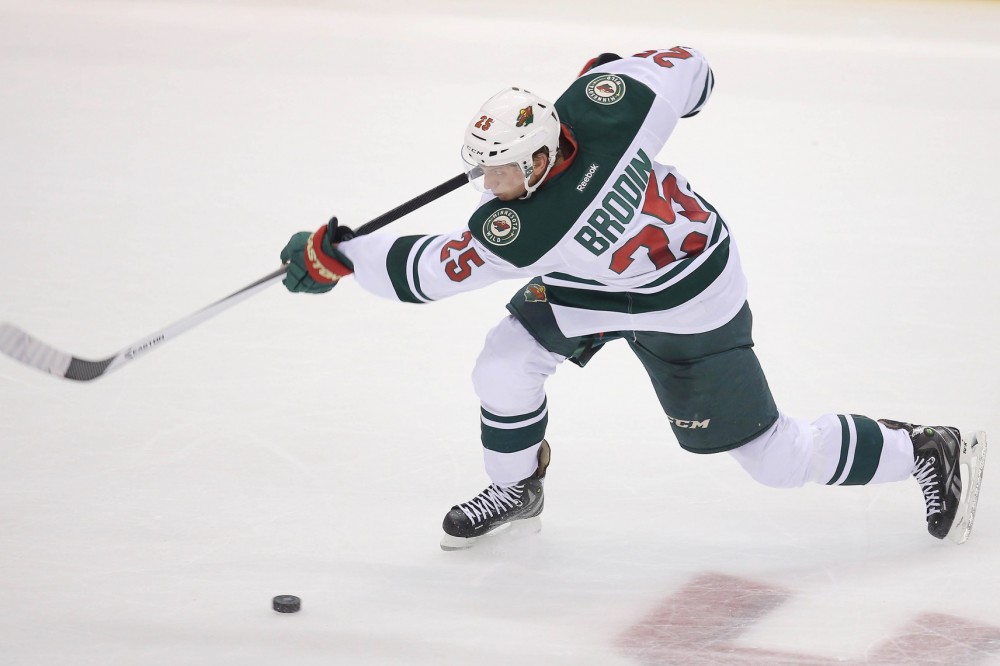 As far as the above-mentioned trade proposal goes, the Avalanche have a glaring need for a solid young blueliner and Brodin fits that bill perfectly. The fifth-year veteran has over 300 games of NHL experience to his name, is still only 23 years of age, and has another four seasons remaining on an affordable contract.
Making the deal even more enticing to Sakic is the fact that Brodin is a left-shot defender who plays a controlled and calming game, has experience logging big minutes alongside established veterans and has had success matching up against the opposition's top players.
The right-side depth chart for the Avalanche already boasts the names of Erik Johnson and Tyson Barrie but their left side is slim pickings beyond an aging Francois Beauchemin. A defenseman like Brodin could step right into the vacant spot alongside Johnson on the Avalanche's top pairing beginning in 2017-18.
Niederreiter, meanwhile, is a big-bodied winger who drives possession. If acquired, the Switzerland native would be poised to play a more prominent role in Colorado than he currently does in Minnesota where he's consistently battling for top-six minutes with fellow wingers Charlie Coyle, Mikael Granlund, Jason Zucker and Zach Parise. The 6'2″ forward is versatile in that he can play either wing and has recently shown more frequent indications that he could be on the cusp of breaking out and becoming an offensive threat in his own right.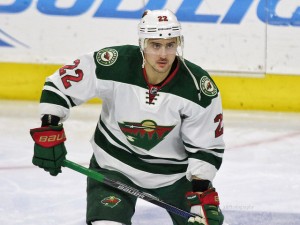 A 23-year-old forward with over 350 games of NHL experience already under his belt, Niederreiter could find himself as high up on the Avalanche depth chart as their first-line right winger. Having Niederreiter in the fold would give head coach Jared Bednar the option of forming a potential lethal top line by placing him alongside Landeskog and centre Nathan MacKinnon.
The 2017 first-round draft pick is projected to be a late one given Minnesota's current record but is often a requirement when a player of Duchene's caliber is traded. The pick would help further the Avalanche's rebuilding plans and provide them with another key piece to their long-term puzzle.
Expansion Draft Implications for Colorado
The Avalanche don't have a lot of concern over the looming expansion draft given the way their roster is assembled right now. The team has room for flexibility to go along with plenty of protection slots available for players coming in via trades.
If the proposed trade were to take place then it would be assumed that Colorado management would choose to protect eight skaters and one goalie from expansion. The logical eight protected skaters would be Brodin, Johnson, Barrie, Beauchemin (no movement clause), Niederreiter, MacKinnon, Landeskog and another forward like Mikhail Grigorenko. The biggest decision for Colorado would be choosing between Varlamov and Pickard as the goalie receiving protection.
The proposed trade with Minnesota would still allow the Avalanche to protect the assets coming in without worrying about the need to expose any existing roster players deemed irreplaceable.
Why Does Minnesota Do It?
The Wild are enjoying a fantastic season but, if you had to pick one weakness, the biggest need in Minnesota would have to be down the middle of the ice.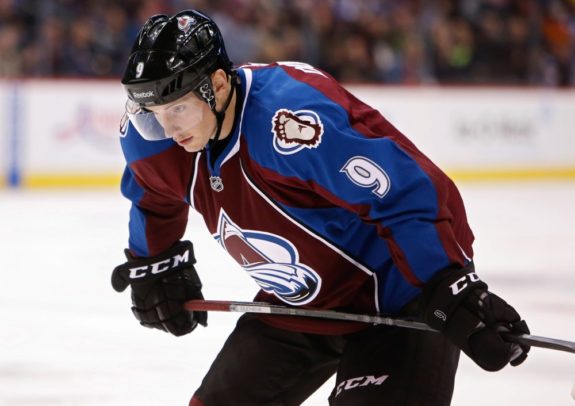 The team is employing veteran Eric Staal as their first-line centre with captain Mikko Koivu occupying the number two hole. Admittedly, this deployment is working out wonderfully for the Wild in 2016-17 but it could be argued that both men would ideally be bumped down one rung on the depth chart to make way for a younger franchise-level pivot in future seasons.
There's also the critical factor that Koivu is only signed for one more year beyond this season and there's no guarantee that he'll remain in Minnesota once his contract runs out.
The rest of the team's centre depth includes speedster Erik Haula filling in on the third line and hulking rookie Tyler Graovac manning the fourth-line spot. Haula is capable of holding his own on the third line but is at risk of being selected in the expansion draft while Graovac has yet to solidify himself as an every day player.
Another key to the equation for Minnesota is 19-year-old Joel Eriksson Ek. The Swede should be able to step in and grab one of the Wild's centre vacancies as early as next season but, while he's had  impressive showings at several different levels of hockey, he's not projected to become a franchise centre.
All things considered, Eriksson Ek's ceiling and eventual role in Minnesota might be as Koivu's successor — a strong two-way pivot with respectable offensive ability and strong leadership qualities.
Enter Duchene — a highly-coveted forward with game-breaking skills that the Wild haven't had on their roster since the early days of Marian Gaborik.
Acquiring Duchene would provide head coach Bruce Boudreau with a dynamic offensive player similar to those he's had during his stints in Washington and Anaheim. The coach could deploy a lineup featuring Duchene, Staal, Koivu and Haula or Eriksson Ek down the middle with four skilled wingers — Coyle, Granlund, Zucker, Parise — lining up in top-six positions.
Additionally, veterans Jason Pominville and Chris Stewart would remain as bottom-six options while impressive prospects like Jordan Greenway, Alex Tuch, Kirill Kaprizov and Luke Kunin wait for their chance.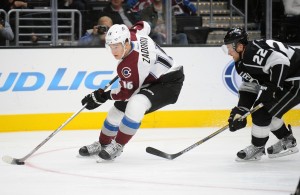 Zadorov would help limit the impact of losing a significant piece in Brodin, either by suiting up for the Wild himself or by helping the team retain the services of Marco Scandella in the expansion draft. The big Russian defender hasn't exactly been the perfect fit in Colorado but could find himself in a better developmental environment as a member of the Wild.
The trade also works from a cap perspective with $6 million tied to Duchene coming in alongside the soon-to-be restricted free agent Zadorov who shouldn't command too much on a new deal. Coming off the books would be Brodin's cap hit of just under $4.2 million and Niederreiter's projected cap hit which should be a nice raise from the shade under $2.7 million he's banking this season.
Expansion Draft Implications for Minnesota
Minnesota would make this deal primarily because of their dilemma with the expansion draft and the possibility of losing a really good player to the Vegas Golden Knights with no assets coming back in return.
As it stands today, the Wild will probably go the route of protecting seven forwards, three defensemen and a goalie which would result in management having to choose between keeping only one of Brodin or Matt Dumba safe from being chosen in the expansion draft.
With the reality that either of these players would be snapped up immediately if left exposed, combined with their perceived value across the league, Wild management would be doing the franchise wrong if they didn't do everything in their power to avoid simply losing a legitimate high-end defenseman for nothing.
Acquiring a player like Duchene would enable the Wild to protect him from expansion along with other forwards Staal, Koivu, Parise, Coyle, Granlund and Zucker. They could then keep Ryan Suter, Jared Spurgeon and Dumba safe on the backend in addition to Devan Dubnyk in goal.
This would give the Golden Knights a choice between players like Haula, Scandella and Zadorov which would be a much easier pill for Minnesota fans to swallow than losing Brodin or Dumba and, at the same time, would ensure that the Wild have a well-balanced and competitive roster heading into 2017-18 and beyond.
It should be noted that this projected protection list was made with the assumption that Pominville will either be asked to waive his no movement clause or be bought out.
The foundation for a significant trade between Minnesota and Colorado definitely exists and both franchises will be ones to watch prior to June's highly anticipated expansion process.