On Tuesday, Pierre LeBrun posted an article that cited comments from pending unrestricted free agent forward Wayne Simmonds. During Simmonds interview with the hockey insider, he said he was, "open to everything".
The article was discussing specifically Simmonds comments that he'd looked at the Toronto Maple Leafs and wondered if there might be a fit there for him. After all, he was now living just north of Toronto, had a number of fans asking him if he was planning to sign there, and figured it might be a good option. Simmonds did acknowledge that the Maple Leafs had some serious cap issues, but hinted he was looking more for a good fit than a big pay day.
If the right fit is a priority, what about the Edmonton Oilers?
Oilers Could Use A Guy Like Simmonds
Like the Maple Leafs, the Oilers aren't exactly overflowing with cap space. And, considering Simmonds is coming off a $5 million deal ($2.5 with the Sabres and $2.5 retained by the Devils), at first glance, Edmonton can't afford him. Nor should they want him if he's asking for a sizeable amount of money.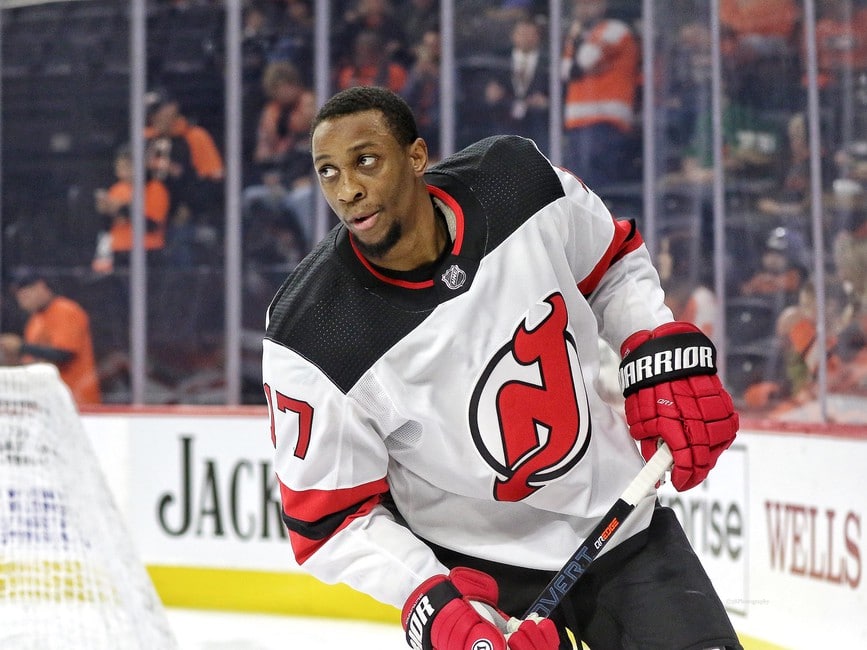 But, Simmonds likely isn't asking for a lot. His comments screamed of a player who needed a bounce-back season and that if in the right environment, could produce again like he did in his heyday with the Philadelphia Flyers and Los Angeles Kings.
Simmonds isn't likely to go anywhere the same level of production as he did when he spent five consecutive seasons as a 20-30 goal scorer. But, he's not that far removed from them either. He's certainly slowed down and seen some serious injuries derail his career and missed much of the 2017-18 season, but could he pot 15-20 goals in a middle-six role on a team loaded with offensive talent? Sure he could.
Related: NHL Rumors: Oilers, Senators, Canucks, Penguins, More
Simmonds Has a Useful Skill Set
For Simmonds, there's a lot to like about the Oilers situation. They have two of the best players in the world skating as their top-two centers. Those two help quarterback one of the NHL's best power plays. If Simmonds wants to play with good players, Edmonton is a great option.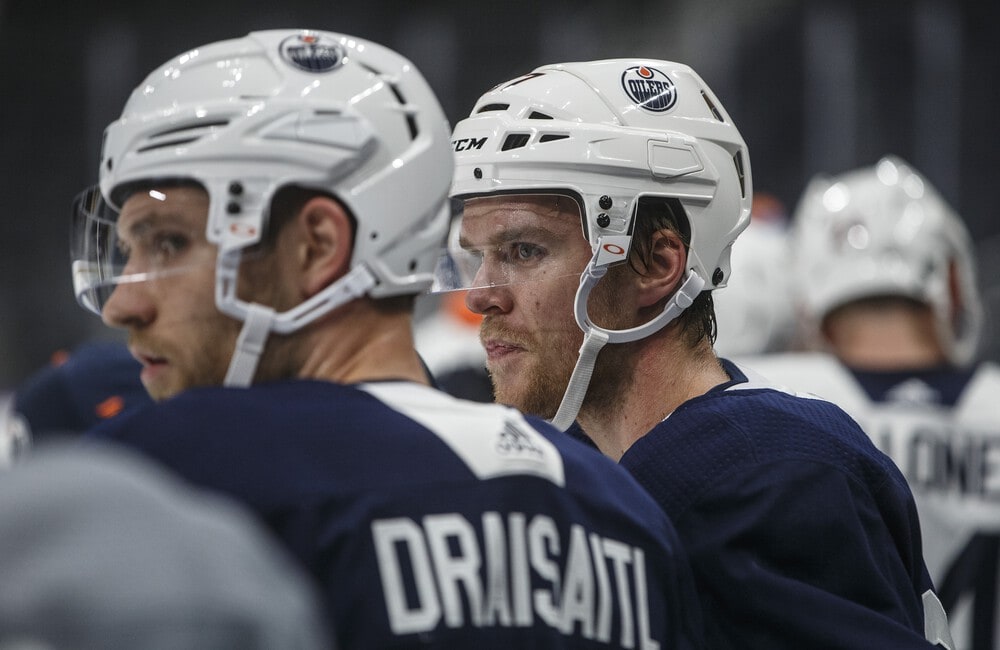 So too, the Oilers could use another body on the first or second unit willing to stand in front of the net and make life difficult for an opposing netminder. This is especially true if the Oilers move on from James Neal.
Simmonds is a player — who when he was scoring at a 20-plus goal pace — was also scoring no less than 11 power play markers per season. In 2016-17 alone, he had 16.
So too, he noted himself that when he was playing at his best, he was playing with a certain edge. He said, "My whole career, I think I've been that guy who is willing to do all the dirty work. I pride myself on doing that type of dirty work." The Oilers could certainly use more of that. It was clear to anyone who watched the series against the Chicago Blackhawks that Edmonton didn't show up with the energy needed to win that play-in series.
Ken Holland also has an affinity for "pros". He's said on numerous occasions that he likes signing who know what playing in the NHL is all about.
Related: Every NHL Team's Top Prospect – Postseason Update
Simmonds Price Tag Should Work for Oilers
Perhaps the biggest factor to any potential Simmonds signing is the cost to acquire him. Fortunately, it shouldn't be much.
There's a line from the movie Money Ball where Brad Pitt's character (Billy Beane) is talking to David Justice about what the Athletics are paying him to play the way David Justice once played. "You're paying me $7 million bucks a year man," Justice said. Bean responded, "Nah man, I ain't paying you seven, the Yankees are paying half your salary. That's what the New York Yankees think of you. They're paying you $3.5 million to play against them." In a way, that's what Simmonds might be thinking when it comes to his value around the NHL this Fall.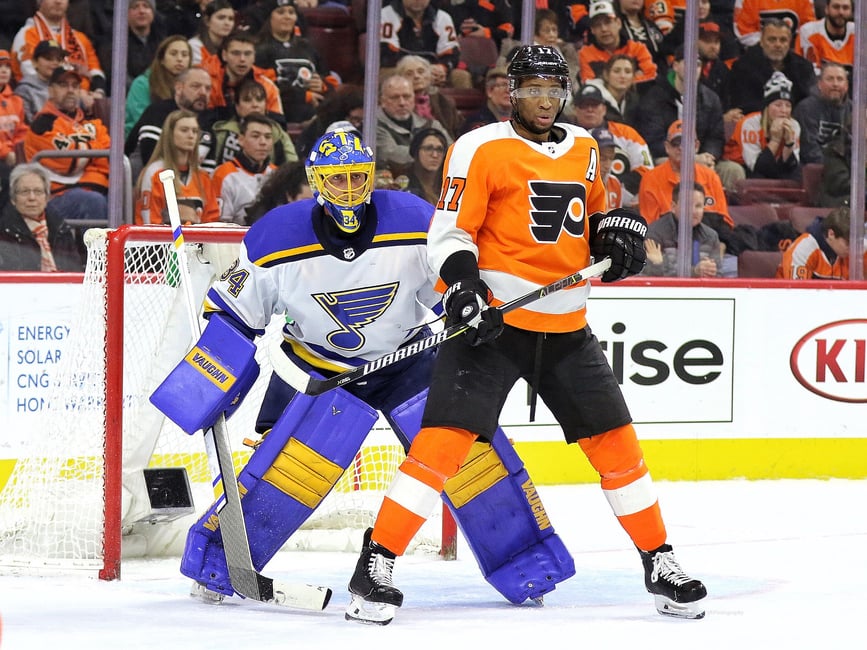 He knows he didn't have a good year. He knows the Devils paid half his salary to play elsewhere. He also knows that he needs to find the right fit where he can become a player the team needs, not necessarily the player he once was.
There's no good reason to think Simmonds won't be taking one of the biggest pay cuts in NHL free agency, especially with a flat cap. With that said, this could be an opportunity for the Oilers.
If Simmonds is out there and the Maple Leafs can't afford him (assuming his priority is to go there), could the Oilers make room for a bottom-six winger who can potentially move up in the lineup, get power play time and play with an edge that the Oilers seem to be lacking?
For anything between $750K and $1.5 million, I'd say it's worth a look.
---
---
Catch up on all the latest NHL Rumors