With informal practices about to get underway (around Sept. 21), most NWHL teams are just about set on their rosters for the league's upcoming sixth season. Both of the signings announced this past week will be looking to make their NWHL debuts when the puck finally drops on a new season in January.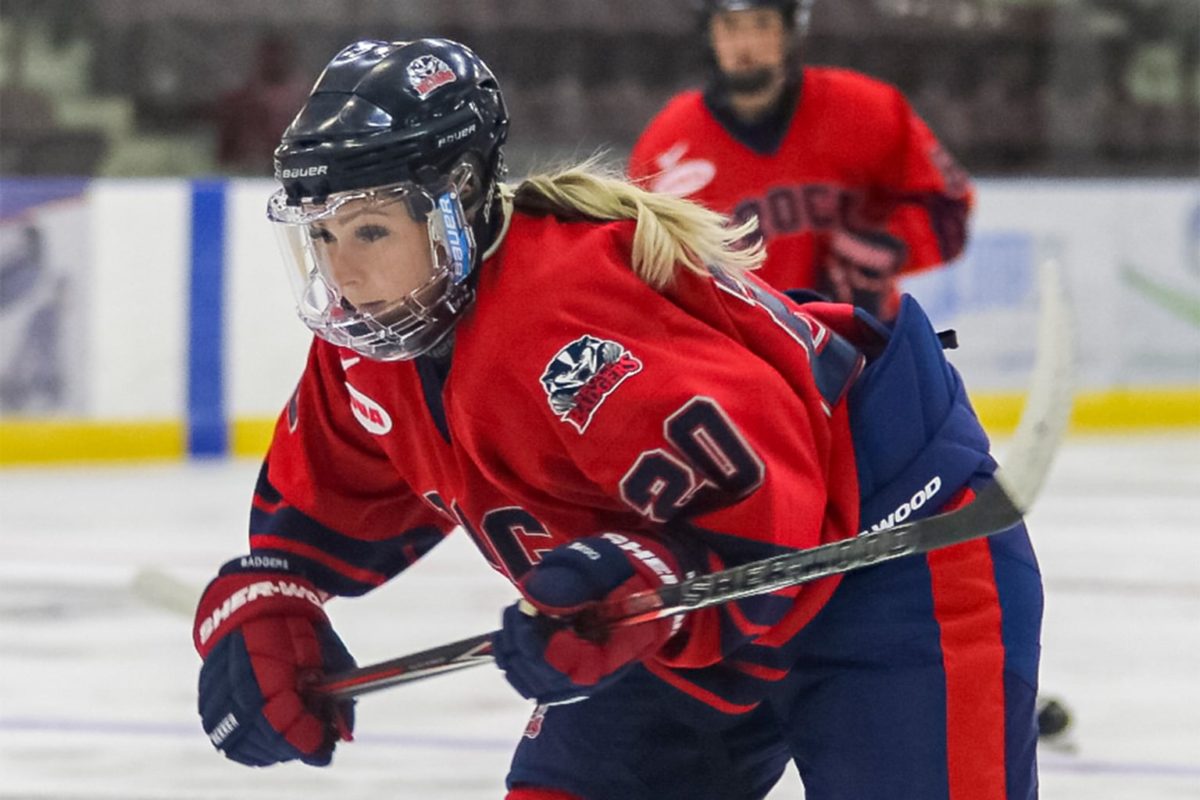 On Sept. 10 the Buffalo Beauts announced that they had signed Brock University forward Hunter Accursi, who will be playing alongside her sister Taylor for the first time ever. A day prior the Minnesota Whitecaps revealed that they had signed Bemidji State University forward Haley Mack, who they selected with the 23rd overall pick in the 2020 NWHL Draft in April. 
Mack to Minnesota
Mack had a great career at Bemidji State, and finished fifth all-time in school history with 38 career goals, and holds the record for career shorthanded goals with five. As a senior, she led the team in points (28) and goals (15) and set a school record with 170 shots on goal. In 132 total games, she finished with 77 points (38g-39a).
"I'm so excited to play with the Minnesota Whitecaps this season. I couldn't be more proud to lace them up for my home state team!" said Mack in the press release announcing her signing.
"Haley has outstanding speed and scoring ability," said Whitecaps GM and co-head coach Jack Brodt. "Her skill and tenacity make her a very welcome addition to the Whitecaps for the upcoming season."
Her head coach at BSU gave a great description of her game and what type of player Mack is. "Haley Mack is one of the most competitive players I have ever coached," said Jim Scanlan. "She absolutely hates to lose at anything and is a natural goal scorer who is deceptively fast, quick in the tight areas, and has a great release. Her competitiveness, quickness, and hockey sense made her an outstanding player in every aspect at Bemidji State."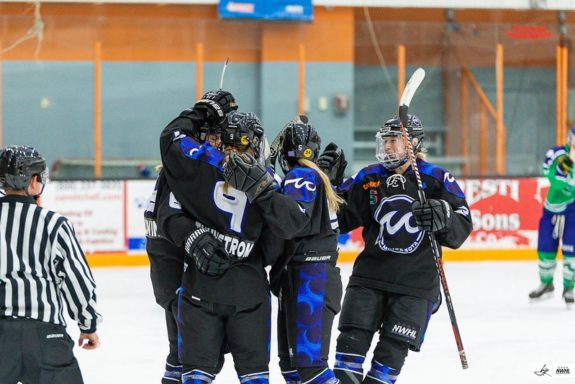 With the signing of Mack, the Whitecaps now have ten players signed for next season. She joins forwards Allie Thunstrom, Corinne Buie, Jonna Curtis, Audra Richards, Meaghan Pezon, Meghan Lorence, defender Amanda Boulier, and goaltenders Amanda Leveille and Allie Morse.
Accursi Squared
Our sources have told us that Buffalo will have one more signing sometime before the start of the season, so with the signing of the younger Accursi, the Beauts roster is just about complete. Just because she isn't a point-machine like her older sister Taylor, it doesn't mean that Hunter can't be a valuable player for Buffalo.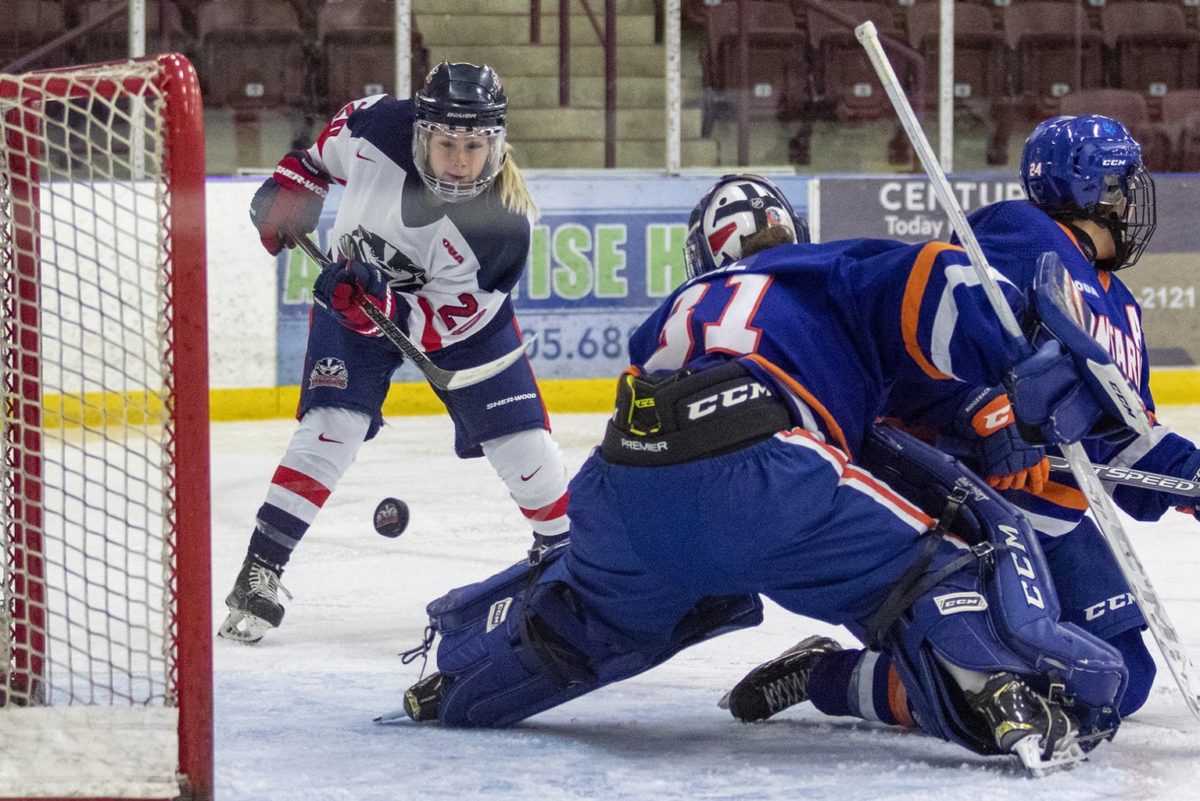 "After closely following her career at Brock, we felt Hunter was a perfect fit for the Beauts' lineup in the upcoming season," said Buffalo GM Nathaniel Oliver in the press release announcing the signing. "Obviously we got to see her in person during our exhibition game against the Badgers last season, and the coaches and I were really impressed. Hunter plays a complete game in all three zones, is a solid playmaker, and she is relentless."
The Accursi's will be the third set of sisters to play on the same team in the NWHL. Previously Mary and Elizabeth Parker played together for the Boston Pride (during Season 3), and Winny Brodt Brown and Chelsea Brodt Rosenthal have played for the Whitecaps the past two seasons. Although the Brodt's haven't signed yet for the upcoming season, it is expected that they will.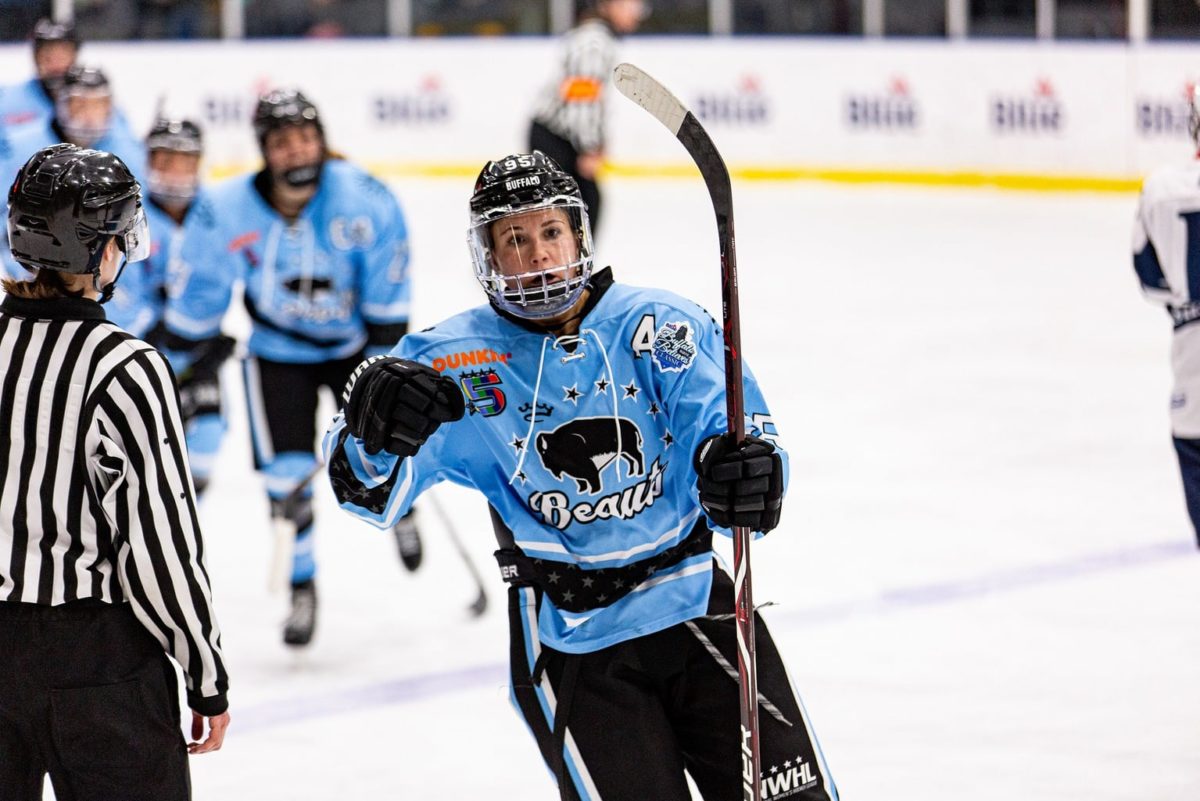 "I'm very excited to play pro hockey in Buffalo this season," said the younger Accursi who had ten goals in four seasons. "I hope to use my playing skills, defensive ability, and positive attitude to help bring the Isobel Cup home to Buffalo. It's also a bonus to be able to play on the same team as my sister!"
Related: Taylor Accursi Inspiring Fans Near and Far
With the signing of Hunter Accursi, the Beauts now have 21 players signed for next season. She joins defenders Lenka Čurmová, Alyson Matteau, Marie-Jo Pelletier, Kelly O'Sullivan, Lisa Chesson, Whitney Dove, Dominique Kremer, Meg Delay, forwards Taylor Accursi, Cassidy MacPherson, Autumn MacDougall, Neve Van Pelt, Iveta Klimášová, Kristin Lewicki, Erin Gehen, Emma Ruggerio, Kayla Meneghin, and goaltenders Carly Jackson, Kelsey Neumann, and Caty Flagg.
Dan Rice is in his 9th year of reporting for THW & has covered NJ Devils home games for 15+ years at various websites. He began his journey working for legendary broadcaster/writer Stan Fischler from 2002-04 & completed an internship at the ECHL; he also has been writing features for the NWHL (nwhl.zone) website since 2016.