Hockey players are known as the toughest athletes of the four major sports. They play through serious injuries. They take huge hits without missing a shift. They slam each other into the boards all game long. But sometimes, their insane desire to play through even the worst injuries negatively impacts their health.
It's not surprising that the NHL has come under fire for promoting an overly violent atmosphere. In 2011, former enforcer Derek Boogaard died from an accidental pain medication and alcohol overdose. His parents later sued the League since the pain pills were prescribed by NHL doctors. Recently, a federal judge in Chicago threw out the case.
During the 2017 Playoffs, Sidney Crosby sustained a concussion in Round 2 against the Washington Capitals. He slammed head-first into the boards, but wasn't removed from the ice for concussion protocol. Even though he has suffered head injuries in the past, Crosby is one of the lucky ones and can still play.
Anaheim Ducks defenseman, Simon Despres, is not.
The Short Career of Despres
After two seasons with the Saint John Sea Dogs of the Quebec Major Junior Hockey League, Despres was rated as the top professional prospect in the League before he was drafted by the Penguins in the first round, 30th overall, in 2009. He split time with the Penguins and their AHL affiliate, the Wilkes-Barre/Scranton Penguins, until the 2014-15 season. On March 2, 2015, he was traded to the Anaheim Ducks.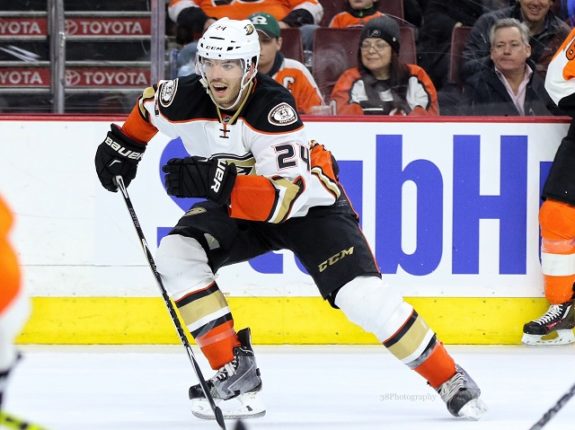 With the Ducks, he scored his first playoff goal against the Chicago Blackhawks during the 2015 Western Conference Finals. The goal turned out to be the game-winner and earned him a five-year contract extension.
However, Despres sustained a concussion in October of the following season. Colorado Avalanche defenseman, Tyson Barrie, slammed him with an illegal hit, forcing Despres to miss 42 games. Barrie was suspended for a measly three games.
This past season, he played the opener against the Dallas Stars before recurring concussion symptoms kept him out for the remainder of the season. With his health uncertain and growing cap issues, on June 16th the Ducks bought out Despres' contract. It was valued at $18.5 million, but the move allows the Ducks to pay him $5.3 million over the next eight years.
"Simon Despres is a good hockey player and a good person," Ducks' general manager Bob Murray said in a statement. "But at this point in time, we feel it is in the best interests of both Simon and the organization to part ways. We wish him the very best in the future."
There Is Such Thing as Too Tough
At only 25 years old, Despres has a lot still left to accomplish. He's never played a full 82-game season and even though he entered the League seven years ago, he's only played 193 regular season games. Whether he should continue is a different story.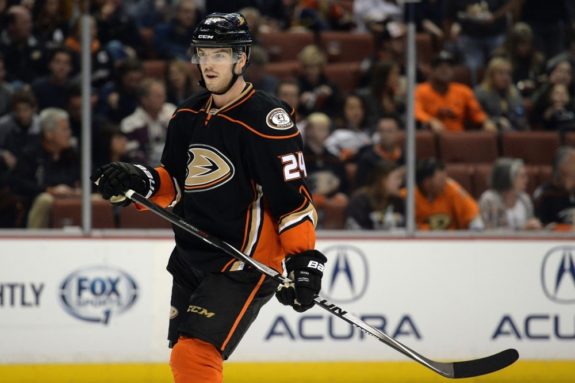 Despres would not be the first NHL player to have his career end prematurely due to head injuries. Now 39 years old, Marc Savard hasn't played since the 2010-11 season after he suffered two concussions 10 months apart.  The first occurred in March of 2010 when he took a shoulder to the head from Matt Cooke. Cooke wasn't penalized or suspended. However, the hit caused the League to institute a new rule that more heavily penalized blind-side hits.
Savard exemplifies the problem with the "tough guy" image many hockey players try to exude. After his first concussion, he told trainers that he was healthy enough to return for the playoffs that season. He made it through the remainder of the postseason unscathed, but in January of 2011, he suffered his second concussion and hasn't played since.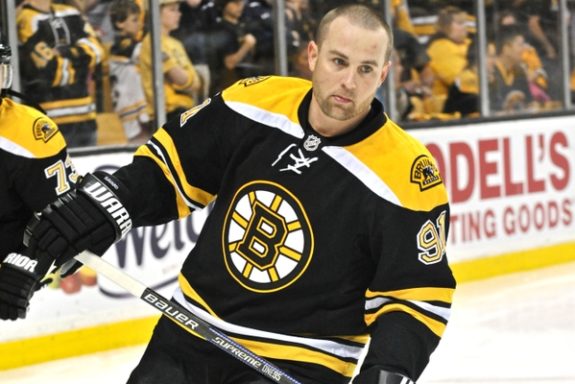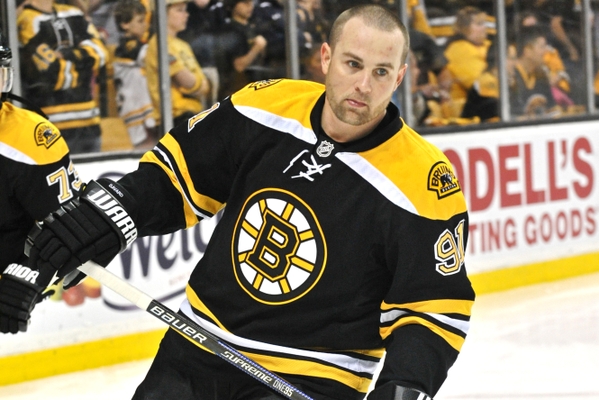 Since hockey players try to play through other sorts of injuries, nothing prevents them from playing through a much more serious head injury.  Nothing except the Leagues' concussion protocol. Before the start of the 2016-17 season, the NHL announced changes to the concussion protocol, most notably the addition of four independent spotters. These spotters would watch games and contact teams if a player shows signs of a concussion. Crosby showed the limitations of this new process.
Concussion Protection
The concussion protocol states that if a player shows concussion symptoms after a direct or indirect blow to the head, they will be removed from the game. However, when a player has a concussion, they may not show the symptoms the spotters are searching for. These symptoms include headaches, dizziness, nausea, etc. Not all of which are outwardly noticeable. As previously stated, after Crosby slammed head-first into the boards, he was never taken off the ice. Why? Because the spotters weren't allowed to remove him.
"Depending on the mechanism of injury, 'slow to get up' does not trigger mandatory removal," NHL deputy commissioner Bill Daly told USA TODAY. "The protocol has to be interpreted literally to mandate a removal. 'Ice' as compared to 'boards' is in there for a reason. It's the result of a study on our actual experiences over a number of years. 'Ice' has been found to be a predictor of concussions — 'boards' has not been."
So basically, even though he did hit his head, because it wasn't hit by another player or against the ice, he wasn't forcibly removed. And since hockey players are known to be reckless with injuries, Crosby didn't remove himself. Apparently, the League doesn't see the unyielding boards to be as dangerous as ice.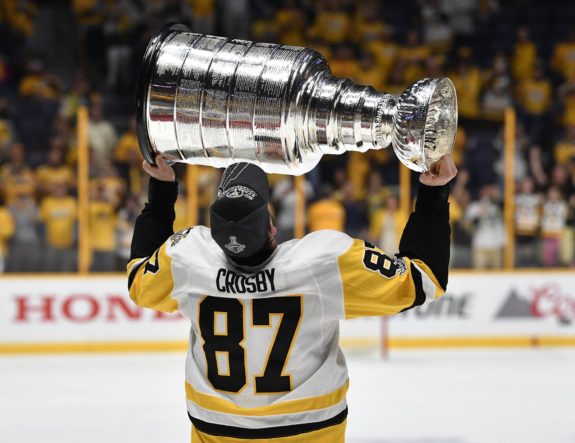 It's been said that Crosby should retire since his career has been filled with head injuries. After all, nothing is stopping him. He's sure to be inducted into the Hall of Fame after winning two Stanley Cups in a row as the Penguins captain, two Olympic gold medals and two Hart Trophies. Despres should retire as well despite the fact that his short NHL career did not live up to expectations.
Even though Despres is considered an unrestricted free agent, it's unclear whether or not he will be able to resume playing. At only 25 years old, he has his entire life to consider.
Hannah Bonnie is a recent graduate of the University of Oregon, where she studied journalism with minors in creative writing and English. After growing up in Anaheim, she is a life-long Ducks fan and is happy to provide insight on her favorite team.
Follow her on Twitter @hbonnie03